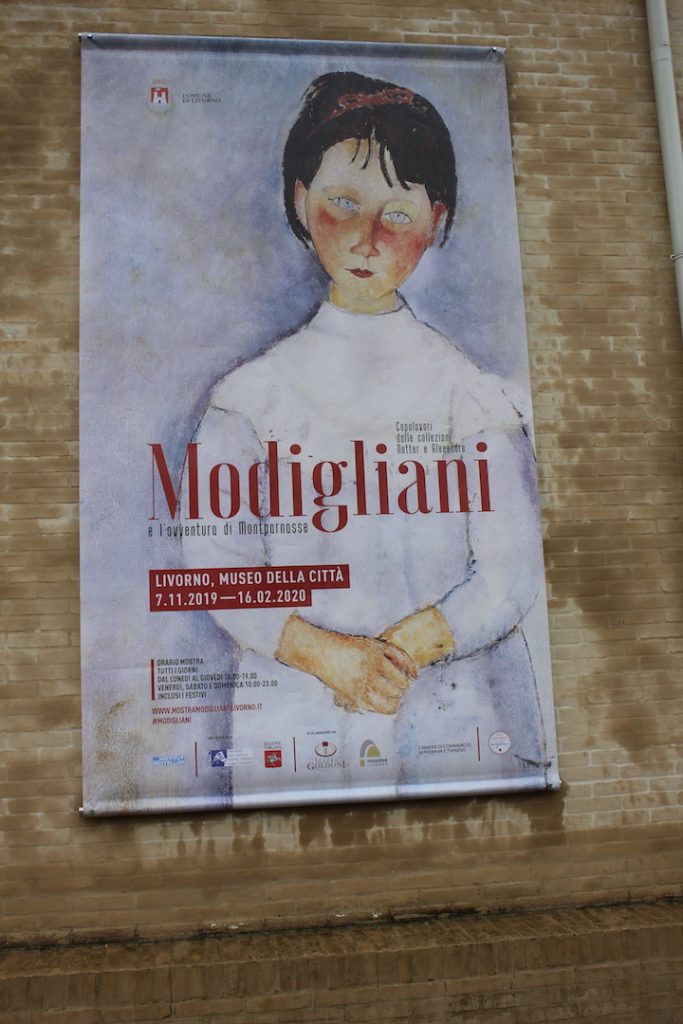 Banner of the Modigliani exhibition and the Montparnasse adventure. Livorno City Museum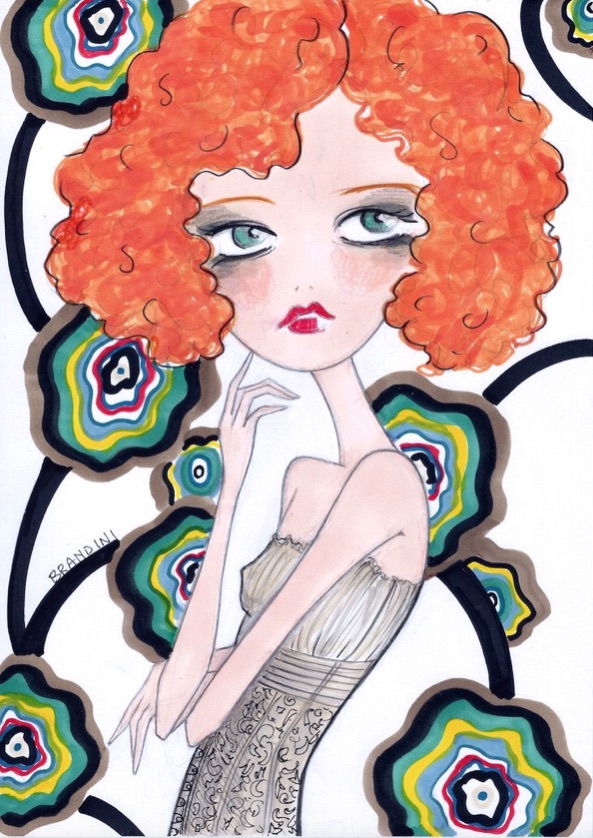 "Arancia" by Beatrice Brandini
I was in Livorno at the Museo della Città at the press preview of the exhibition Modigliani and the Montparnasse adventure. Masterpieces from the Netter and Alexandre collections, curated by Marc Restellini and coordinated in the project by Sergio Risaliti. And I felt a very big emotion!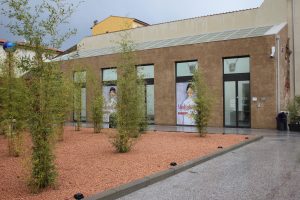 Glimpses of the City Museo della Città in Livorno, site of the exhibition
It is the third post I dedicate to Amedeo Modigliani, but, as with all good things, I have not yet "tired" nor will I ever tire of talking about it. Modigliani is one of the greatest artists of all time, charming and charismatic, able to be recognized even by a child, creator of masterpieces that make us dream and that each of us would like to hang in our own home.
Inside Museo della Città
Press conference with the councilor for culture of the municipality of Livorno Simone Lenzi, the mayor Luca Salvetti, the curator of the exhibition Marc Restellini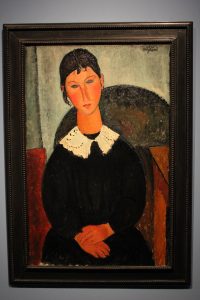 Amedeo Modigliani: "Elvire au col blanc"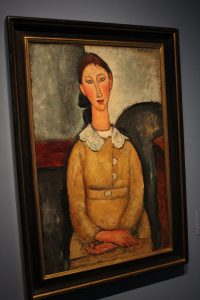 Amedeo Modigliani: "Fill en robe jaune"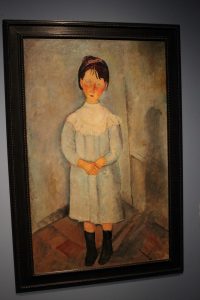 Amedeo Modigliani: "Filette en bleu"
The exhibition, strongly desired by the Municipality of Livorno, has the aim of returning "Dedo" to his city, on the occasion of the hundredth anniversary of his death. It was in fact January 22, 1920 when Amedeo Modigliani was admitted to the hospital of Charity in Paris, where he died a few days later at just 36 years old.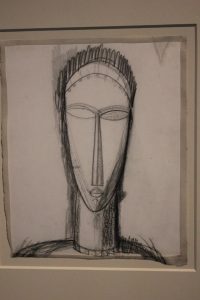 Amedeo Modigliani: "Téte de face"
To celebrate the centenary of his death, the paintings and drawings belonging to the two most important collectors who supported him throughout his life are exceptionally gathered in the rooms of the Museum of the City. Paul Alexandre who supported him on his arrival in Paris and with whom he created a bridge between Livorno and Paris, and Jonas Netter, the latter, above all, gathered, as an expert and brilliant collector, the most beautiful masterpieces of the young from Livorno. Among the works present it will be possible to admire Fillette en Bleu from 1918, a painting that moves you by poetry and candor; the portrait of Chaïm Soutine from 1916, his dear friend from which a respect and a strong mutual harmony can be deduced; the portrait of Elvireau col blanc (Elvire à la colerata), depicting the young Elvira, portrayed repeatedly (four times) by Modigliani for her beauty, and many others. There are also several designs, the unmistakable Cariaditi, including the Cariadite (bleu) from 1913. Each work alone is worth the ticket price.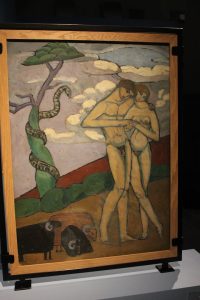 Jeanne Hébuterne "Adam et Ève"
André Derain "Nu Debout"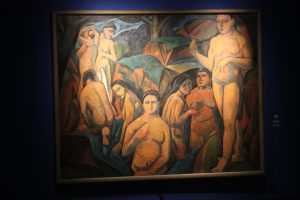 André Derain "Les Grandes Baigneuses"
But one more reason to visit this exhibition is the presence of other great masterpieces, in fact a hundred paintings exhibited by Jonas Netter from 1915, works representing the great École de Paris, are exhibited. In fact, during Modigliani's various stays in Paris, in the Montparnasse and Montmartre district, the artist had become friends with Guillaume Apollinaire, with Chaïm Soutine, Blaise Cendrars, André Derain and Maurice Utrillo, Suzanne Valadon, he was admired by everyone for the his talent, for his charm, for his culture and for his passionate Italianness. From Soutine we can contemplate among others "La Folle", "L'Homme au Chapeau"; of Utrillo "Rue Marcadet à Paris", "Paysage de Corse"; by Derain "Le Grand Bagneuses", considered one of the cornerstones of modern art; by Valadon "Trois bus à la campagne" …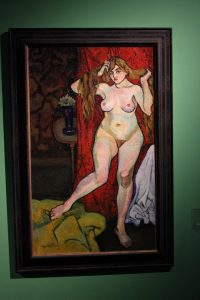 Suzanne Valadon "Nu se coiffant"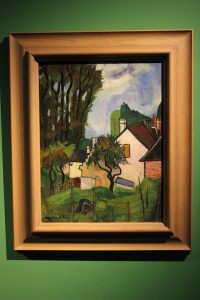 Suzanne Valadon "Paysage à Vieux-Moulin"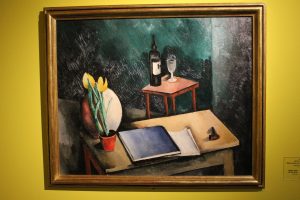 Moïse Kisling "Nature morte aux deux tables"
For the curator of the exhibition Marc Restellini: "The exhibition is a homecoming, I am happy with this opportunity and I thank and congratulate all the Administration for the courage and speed of the choices. There could be no better decision than to bring Modigliani's exhibition to his city on the centenary anniversary of his death. Here in Livorno Amedeo Modigliani has developed his creative ability and Jewish spiritualism and here in Livorno I hope that history, and not just the market, can take advantage of this wonderful opportunity to give him the right position in the history of Western art. "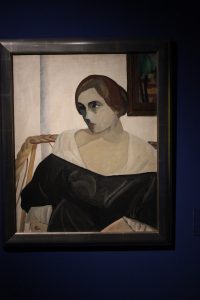 Adolphe Feder: "Portrait de femme"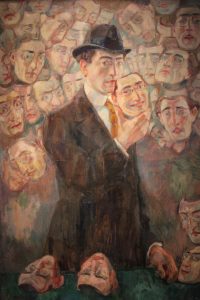 Raphaël Chanterou: " Homme aux masques"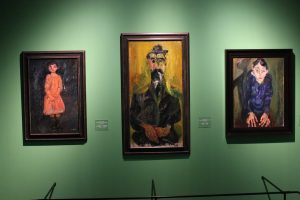 Glimpses of works by Chaïm Soutine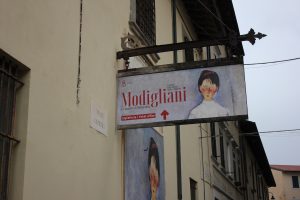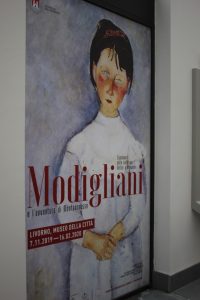 Posters of the "Modigliani and the Montparnasse adventure. Masterpieces of the Netter and Alexandre collections "
Go and see this beautiful exhibition because it is good for the brain and the heart, art is an indispensable means of expression. Go there with someone you love, the suggestion in front of these works, steeped in history, drama, life, will excite you a lot, it will be nice if you can share this magical moment with someone very dear.
Fashion mood inspiration Modigliani di Beatrice Brandini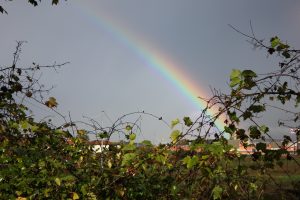 Rainbow on the road
Rainbows in Livorno
I left Florence in full flood, it seemed like a nightmare but surprisingly, and probably because of some game of fate, I met and admired two splendid rainbows. Both during the outward journey, and upon arrival in Livorno, as if destiny wanted to partially repay the fortune that this immense artist never received in life.
Good life everyone!
Beatrice