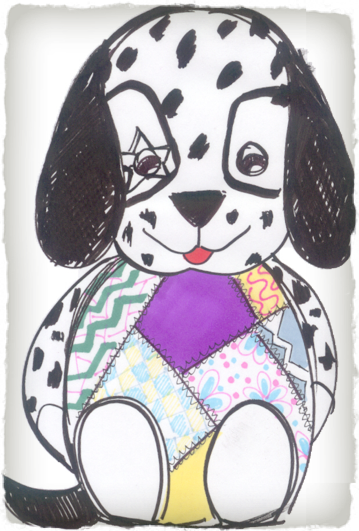 Toy by Beatrice Brandini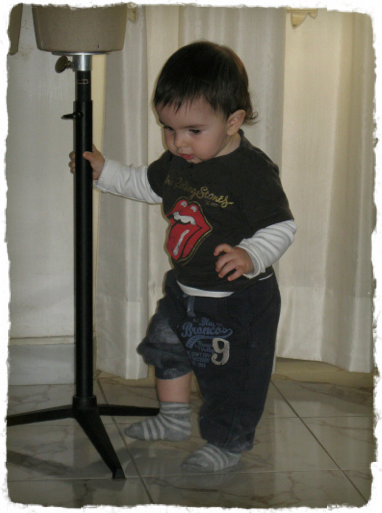 Giovanni
"So much love to Giovanni" Beatrice Brandini
"Much love to ….;" viel Liebe zu ….; много любви, чтобы ….; veel liefde voor ….; beaucoup d'amour à ….;  たくさんの愛に….; mucho amor para ….; mycket kärlek till ….; 痛痛快快地….; الحب ل…. ; Baie liefde ….;
Today is a day a bit 'special, so I want to talk about something very personal and intimate.
I have a way with which I give Good Night to my son b, I find it so beautiful in its simplicity that I wish it were universal.
I think other moms, children wonderful as Emma, Matteo, Agnese, Martina, Lisa, Edoardo, Frederico, Anna, Tommaso, Giacomo, Camilla, Mattia, Isabella, … and many others, and I'd like to say goodnight to the children all over the world were like mine: "So much love to ….". Or however, in any way were given, had the same meaning and intent. When he closes his eyes and see him sleeping, so small and helpless, I think he deserves more love and that, even if I love him immensely, the love that we have for our children is never enough, because it is the most important asset … They depend on us and even though as parents we can make some mistakes, our little children do not judge us.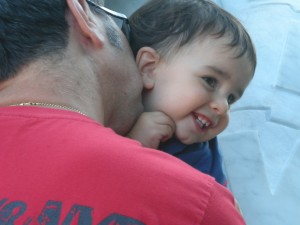 Giovanni and his dad
When he calls me, look at me, hugs me… my heart becomes so great as to be able to describe and I feel like crying. Sometimes I wonder why happiness is manifested even with tears instead of smiles, but these are the mysteries of life, I prefer not to decipher and even groped to do so, should be okay.
The only certainty I have, and it is my belief, is that you have to love children and there are n't bad children, but probably bad teachings, do not forget that the childs are open books with blank pages, in which a story must yet to be written.
"So much love to Giovanni" – "So much love to …."(dedicated to my son and all the children of the world).
Toy by Beatrice Brandini                 Toy soldier
hodně lásky do ….; paljon rakkautta ….; πολλή αγάπη που ….; grá i bhfad chun ….; mye kjærlighet til ….; wiele miłości do ….; muito amor para ….; multă dragoste la ….; shumë dashuri për të ….; много љубави да ….; koliko ljubav ….; meget kærlighed til ….; много любов ….; รักมากที่จะ ….; çok aşk için ….; grá i bhfad chun ….;banyak cinta untuk ….; magkano ang pag-ibig sa ….; багато любові, щоб ….;sok szeretettel ….; nhiều tình yêu để ….; 많은 사랑을 …. به ….; mikið elska að ….; шмат любові, каб ….; ბევრი სიყვარული ….
Good life to all!
Beatrice