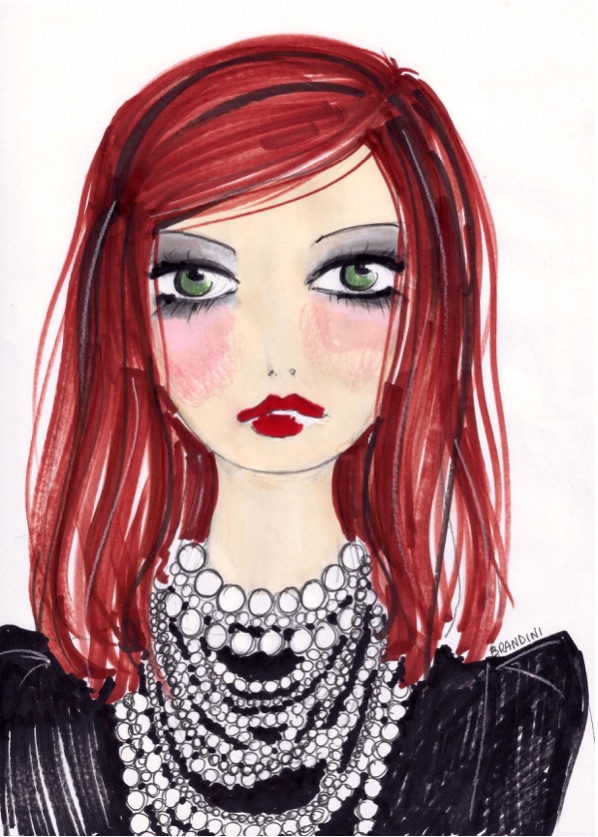 "Pearls" by Beatrice Brandini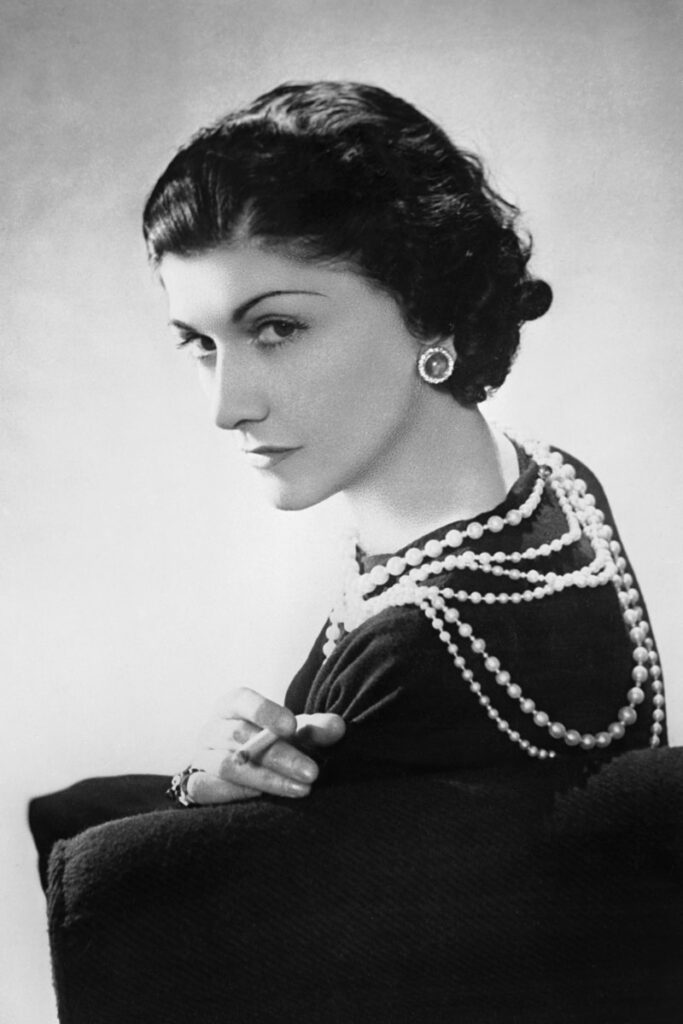 Coco Chanel
Chanel wore them mixed together, true or false, with multiplied threads, Diana Vreeland with eccentric final pendants, Jackie in a divine way, the quintessence of glamor and class.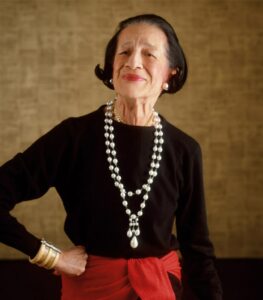 Diana Vreeland
If somewhere you still keep a pearl necklace, a gift from a mother or grandmother, it is right to take it out and wear it casually, because pearls know no crisis and have always been an almost indispensable accessory.
Some ways to use pearls in fashion shows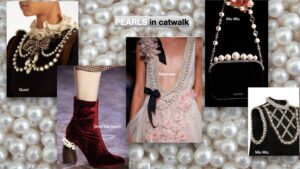 From fashion shows how to use pearls
In fact, pearls retain a special allure, it was already believed in ancient times that whoever wore them could receive magical powers. In Asia women wear them to ensure fertility, in India pearls were able to lengthen life (for this reason it is represented in front of the God Shiva, as a third eye); in the Christian religion pearls are the symbol of the tears of Adam and Eve, in ancient Rome the incarnation of prestige and power, where it was even forbidden to wear them to those who were not worthy of them.
Pearls for Chanel of yesterday and today
Collected and loved for more than 4000 years, they are probably the oldest gems, Cleopatra wore them to seduce the Roman general Marco Antonio…
And if on the one hand pearls have been associated with symbols of purity, goodness, salvation or pain, on the other it is indisputable that their allegory is also that of femininity and sensuality. Just think of Botticelli's Venus that emerges from a shell, replacing the beauty of the pearl.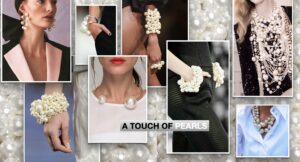 Other ways to use pearls as bijoux
Chanel wore them with everything, with any fabric, shoe or bag, at least six threads at a time, even inserted into the belt, commenting "A woman needs strings and strings of pearls" … It seems that in 1979 when the English Conservative Party decided to candidate Margareth Thatcher for Prime Minister, they asked her to change her look a little too classic. "Off with the hat and off with the pearl necklace", they ordered. The Lady replied: You pass for the hat, but the pearls are not negotiable".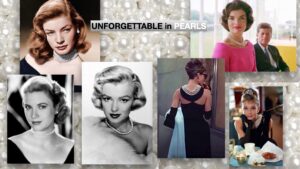 Some unforgettable women with pearls
Pearls are also worn for special occasions, they are given as gifts for 18 years, and their diameter will be smaller, about 7 mm, to celebrate a woman's thirty years and for her sixty, the diameter will gradually become more important , just to tell the deepest beauty of a life well spent.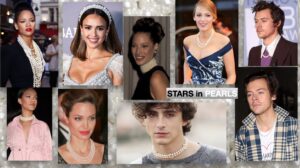 Today's stars wearing pearls
Pearls have always been loved by stars, from Marilyn to Audrey, from Elisabeth Taylor to Lady D. The famous 5 threads that caressed the back of the enchanting Audrey Hepburn in Breakfast at Tiffany's enter the collective imagination.
Dua Lipa with the Vivienne Westwood necklace
Up to generation Z who are now crazy about Vivienne Westwood's punk-style pearl necklace. Faux pearls with the logo of the brand as a closure (Saturn planet mixed, or desecrated, together with the logo of the English sovereignty). Released in the late 80s and now reappeared around the necks of some celebrities such as Dua Lipa, Janelle Monáe and Bella Hadid, even renamed as "Tik Tok necklace".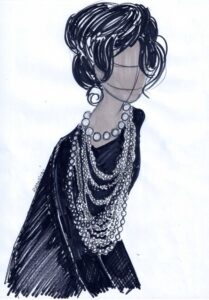 "Sophisticated pearls" by Beatrice Brandini
You have stolen my heart, my sister, bride, you have stolen my heart with a single glance, with a single pearl of your necklace! Cantico dei Cantici, Old Testament.
A Chinese proverb goes like this: "Let words be like pearls: rare and precious".
"Pearls" mood by Beatrice Brandini
Good life to everyone!
Beatrice