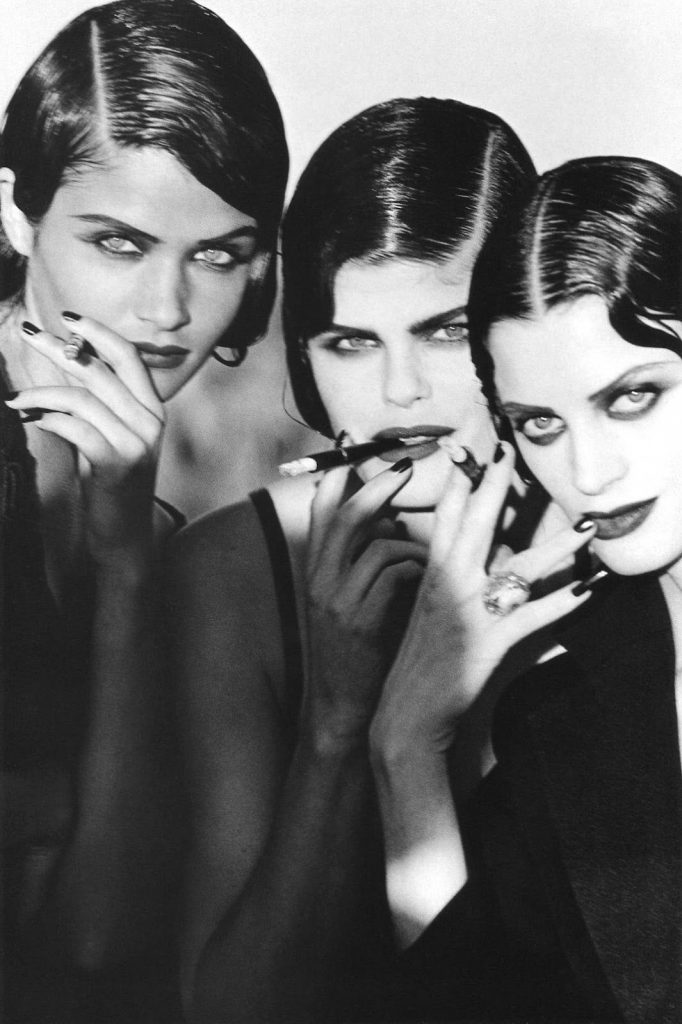 Helena Christensen, Petra Lindbland and Kristen McMenamy photographed by Peter Lindbergh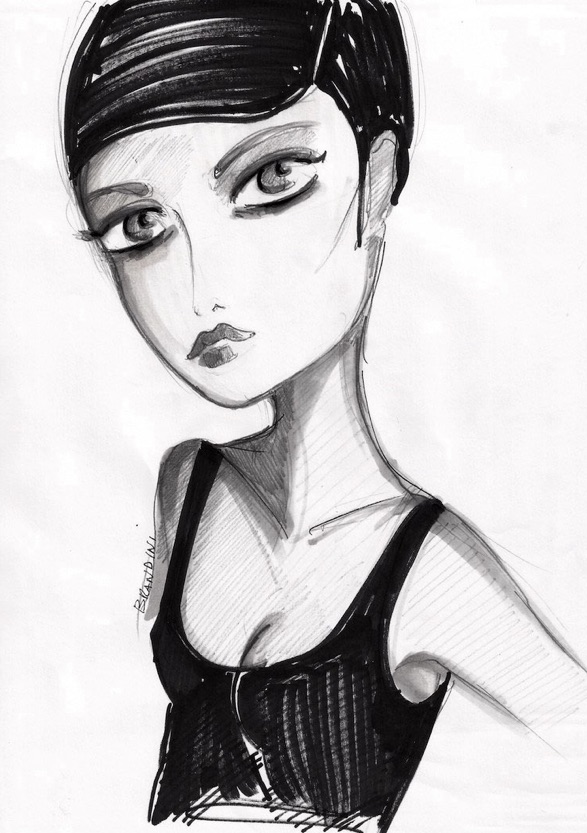 "Model on set" by Beatrice Brandini
There are artists who will survive the centuries, whose work will continue to enchant entire generations, whose timbre will always be immediately recognizable. The great photographer Peter Lindbergh is one of them.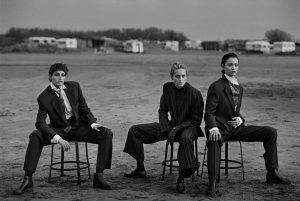 Alexandra Carlsson, Beri Smither and Harue Miyamoto photographed by Peter Lindbergh, Emporio Armani Magazine 1993
I have always loved photography, I have some nice photos bought in the photography auctions, unfortunately among the many wishes for the moment it remains such that to have a shot of one of the greatest photographers of all time, the Polish Peter Lindbergh.
Noemi Campbell, Linda Evangelista, Tatjana Patzt, Christy Turlington and Cindy Crawford photographed by Peter Lindbergh, 1990
His photographs began to emerge in the 80s / 90s and immediately established themselves for a personal and different style in the panorama of contemporary photography. Recently disappeared, Armani, in his Armani Silos space, celebrates his until August (I don't know if the exhibition will be extended given the Covid emergency and the consequent closure of these months).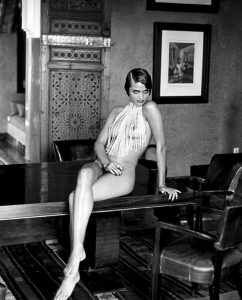 Helena Christensen photographed by Peter Lindbergh
They are two great creative personalities, that of Armani and Lindbergh, who, admiring each other, began to collaborate already in the early 1980s. Both very faithful to a style that despite decades has remained coherent and almost unchanged. Armani, with his revolutionary vision of a modern woman, freed from old clichés and considered on a par with men, especially in the redemption of her job role; Lindbergh consistent with an idea of free beauty without artifice.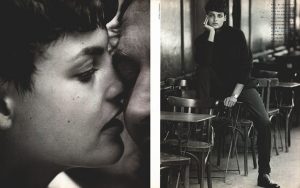 Linda Evangelista photographed by Peter Lindbergh
"I want to pay homage to a wonderful workmate, whose love for beauty represents an indelible content in our culture, not only for fashion". Giorgio Armani
The exhibition is titled "Heimat. A Sense of Belonging ". Literally "a sense of belonging", even if there is no real word that translates Heimat into Italian. We could define it as a homeland, a place familiar to us, where we feel at home. For Lindbergh it was the industrial area of Duisburg where the artist grew up and where he somehow always re-arranged his beautiful photographs. In fact, it didn't matter if they were shot in California or New York, the atmosphere was unchanged, that of Berlin's raw and severe architecture in the 1920s and 1930s. Her photos were always in black and white, the models beautiful but also "creased", wild, natural.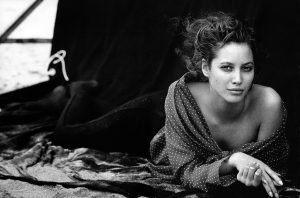 Christy Turlington photographed by Peter Lindbergh in 1997
Models and celebrities are portrayed in an infinite shade of gray, always deeply authentic.
"No retouching. No lies. He loved imperfections. He loved the details that most of us are embarrassed to show. He loved every woman for her uniqueness and differences. " Milla Jovovich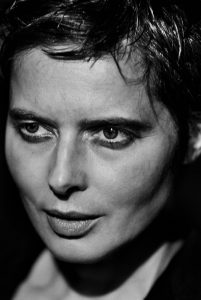 Isabella Rossellini photographed by Peter Lindbergh
"Peter was one of those photographers I always wanted to work with … It was how he managed to capture the essence of women: it wasn't about clothes, but who wore clothes." Cindy Crawford
"I love his wonderful black and white images, capable of expressing the strength of women through their eyes. He was able to capture the soul of people in an image." Eva Herzigova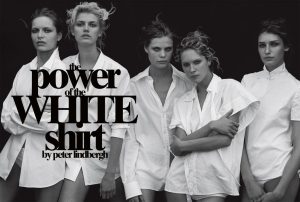 Editorial Vogue Italia, 2003 Photo Peter Lindbergh
These are just a few statements immediately after his disappearance. Testimony and homage to a great artist, but also to a great soul.
The creator of four (!!) Pirelli calendars, in 1996 (magnificent, in the California desert), in 2002, in 2014 (on the occasion of the fiftieth anniversary of the calendar, created together with Patrick Demarchelier) and, recently, in 2017, in addition to create large advertising campaigns for Armani, Prada, Calvin Klein, Donna Kara, Jil Sander, etc. etc.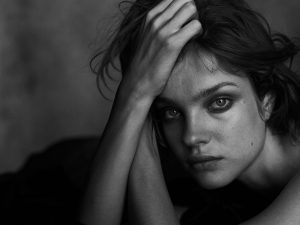 Natalia Vodianova photographed by Peter Lindbergh
Giorgio Armani personally curated this beautiful exhibition, knowing his immense taste and his proverbial search for perfectionism, I strongly believe it is one more reason to visit it.
Armani and Lindbergh two immense personalities who have transformed their passion, fashion and photography, into pure art.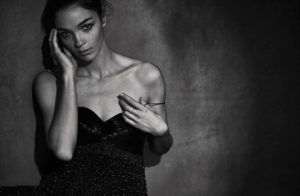 Mariacarla Boscono photographed by Peter Lindbergh for Vogue Italia 2017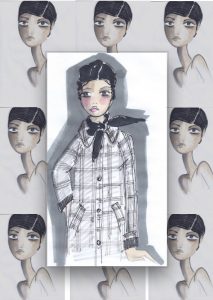 Peter Lindbergh's mood by Beatrice Brandini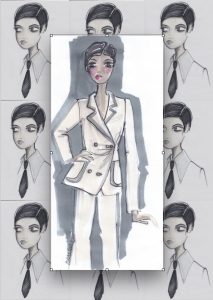 Peter Lindbergh's mood by Beatrice Brandini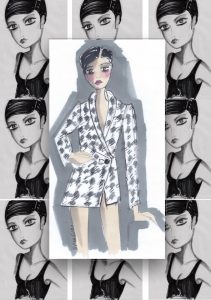 Peter Lindbergh's mood by Beatrice Brandini
Good life to everyone!
Beatrice