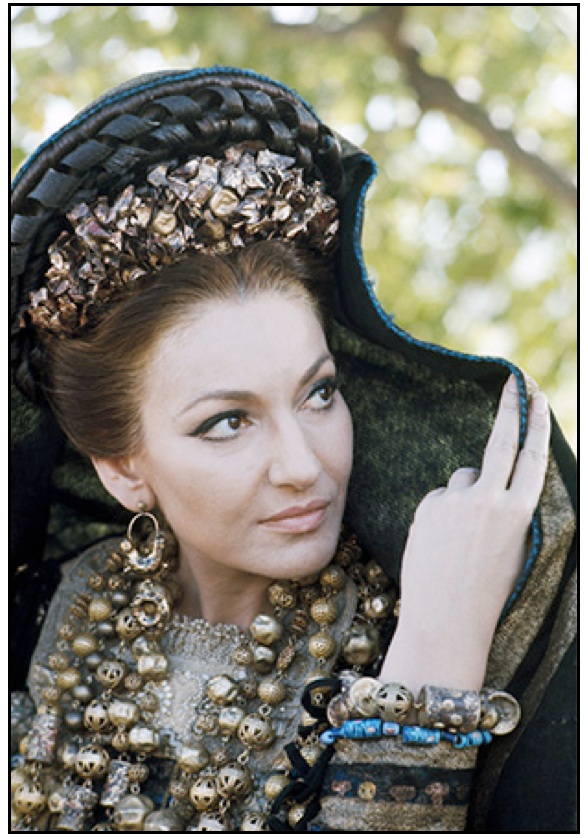 Maria Callas in Medea by Pier Paolo Pasolini, photo M. Cattarinich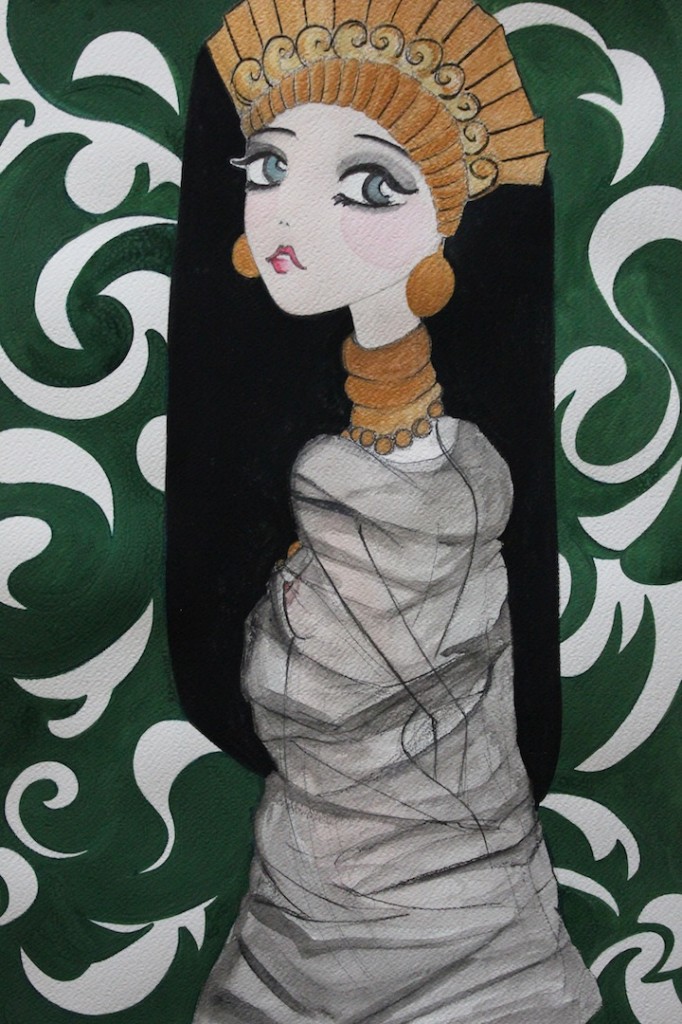 "Medea" by Beatrice Brandini 
In Florence, in the magical setting of Palazzo Pitti, there is a beautiful exhibition dedicated to one of the greatest Italian costume designers: Piero Tosi. A teacher who has worked with Pasolini, Visconti, Zeffirelli … with them has created important costumes, beautiful, poetic and theatrical, but also very MODERN, giving added value to the film in which they were the protagonists.
Costume Design by Piero Tosi exhibited at the Galleria del Costume in Palazzo Pitti 
The exhibition in the Gallery of Costume, which will run until January 2015, entitled "Tribute to Maestro Piero Tosi. The art of the costumes from the Donation Tirelli", was organized in the year in which Tosi was awarded the Oscar for Lifetime Achievement. Obviously it is not a coincidence, but I would say a proper act to another Italian excellence that with his taste, his creativity, his seriousness and intransigence in the workplace and with himself, made Italy, and the Italians, very proud.
Costume Design by Piero Tosi at the Galleria del Costume in Palazzo Pitti 
Piero Tosi belongs to which professionals who think and believe that culture was a fundamental value,  the value-added at service for their work, and this can be seen in his creations.
Costume designer Piero Tosi for "Innocent" by Luchino Visconti 
It has helped to rejuvenate the idea of dresses  from the scene as a mere exercise in style, but through the clothes that he created has gone much further, defining the character of the person who wore it. In fact, the honorary Oscar for lifetime achievement was accompanied by the following statement / motivation: "Piero Tosi, a visionary in that incomparable costumes exceed the time doing live art in the movies".
Costume Design by Piero Tosi for the movie "Medea" by Pier Paolo Pasolini 
Tosi has been nominated 5 times for an Oscar for Best Costumes, has won nine Nastri d'argento (Silver Ribbons), two David di Donatello, two BAFTA Awards (British Academy Film and Television Awards); has worked extensively with Luchino Visconti, another talented artist and very severe, also known for his excellent taste.
Costume Design by Piero Tosi exhibited at the Galleria del Costume of Palazzo Pitti 
Tosi's costumes are for Bellissima (1951) with Anna Magnani, Senso (1954), White Nights (1957), Rocco and His Brothers (1960), The Leopard (1963) also masterpiece for the costumes and set design (think of the beautiful Angelica-Claudia Cardinale); and even The Damned (1969), Death in Venice (1971), another magnificent film with unforgettable costumes and accessories worn by Tadzio and his mother, a beautiful Silvana Mangano; Pasolini's Medea (for me his best work!) ….. All major films, entered law in the history of Italian and international cinema (many modern directors, Americans and Europeans, were inspired from these films and perhaps have become what they are thanks to them). I feel very loving film titles mentioned above rare excellence and I believe that I loved also for the costumes that characterized them.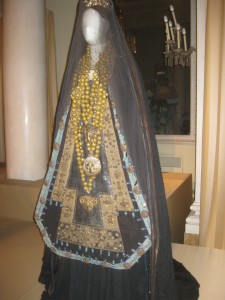 Costume designer Piero Tosi for the movie "Medea" by Pier Paolo Pasolini 
Read books, articles or anecdotes about Piero Tosi, I realized that this Master is often put into question (his creations testify), or distorting the original idea, one that departs from history, from research, from the sketch .., by virtue of the personality of the actor who was to play. Because it is true that you can not stay rooted in your idea, though interesting or innovative, when what you "need" to realize it does not go in the same direction … The dress of Medea in Pasolini's film, starring Maria Callas, is a perfect example to understand this concept. Classical iconography Medea is almost always represented as a half-naked woman, almost sinful … The dress that Tosi created for Callas was the exact opposite …  Think that it was made in 1969, so this costume is absolutely MODERN, was at the time "revolutionary", innovative and experimental and especially perfect for the great personalities of Callas.
Costume Design by Piero Tosi exhibited at the Galleria del Costume of Palazzo Pitti 
Movie Masterpieces: "The Damned", "Rocco and his Brothers", "Death in Venice", "The White Nights" and "Beautiful".  "Medea", "The Innocent"and "The Leopard".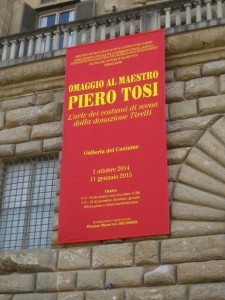 If I love movies, with their magnificent magic and charm, it is also thanks to the great Piero Tosi …
Good life to all
Beatrice