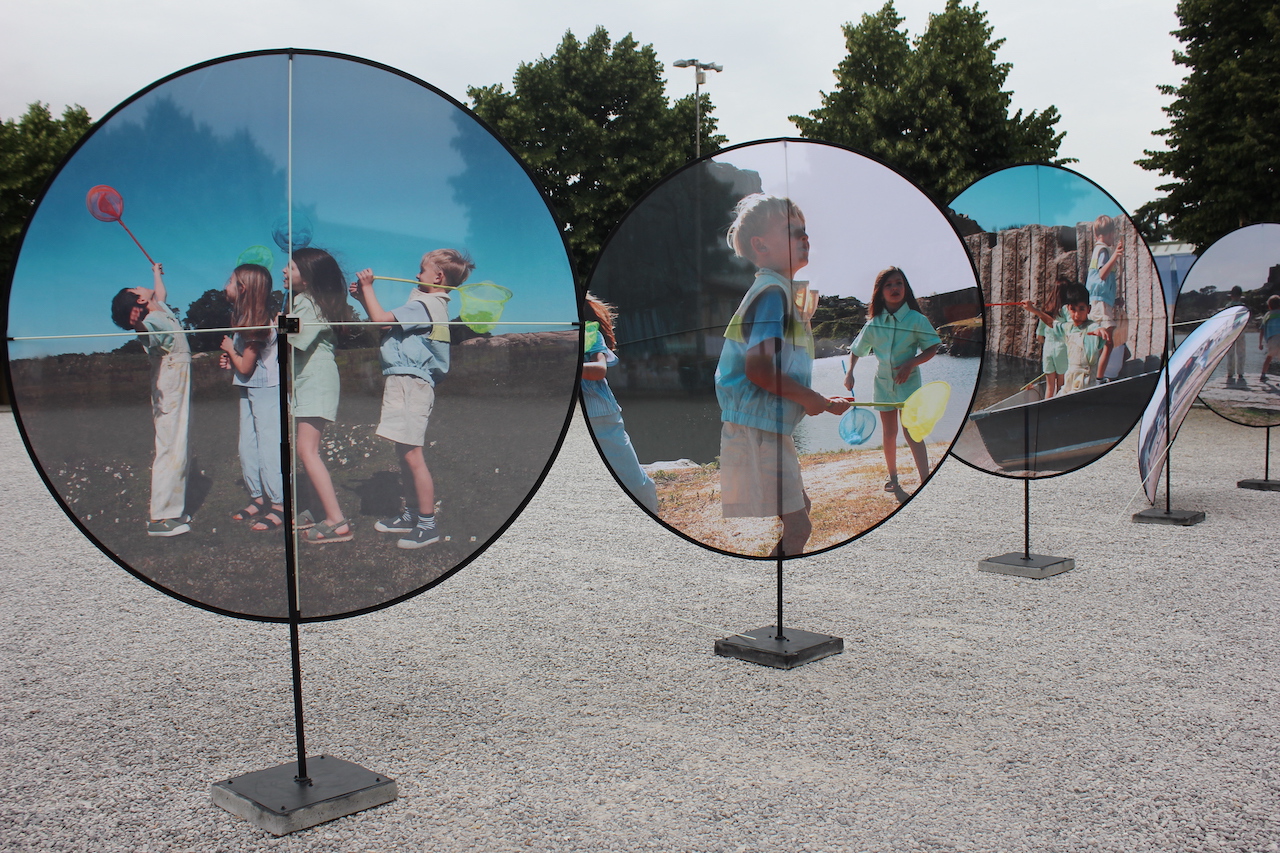 Staging Pitti Bimbo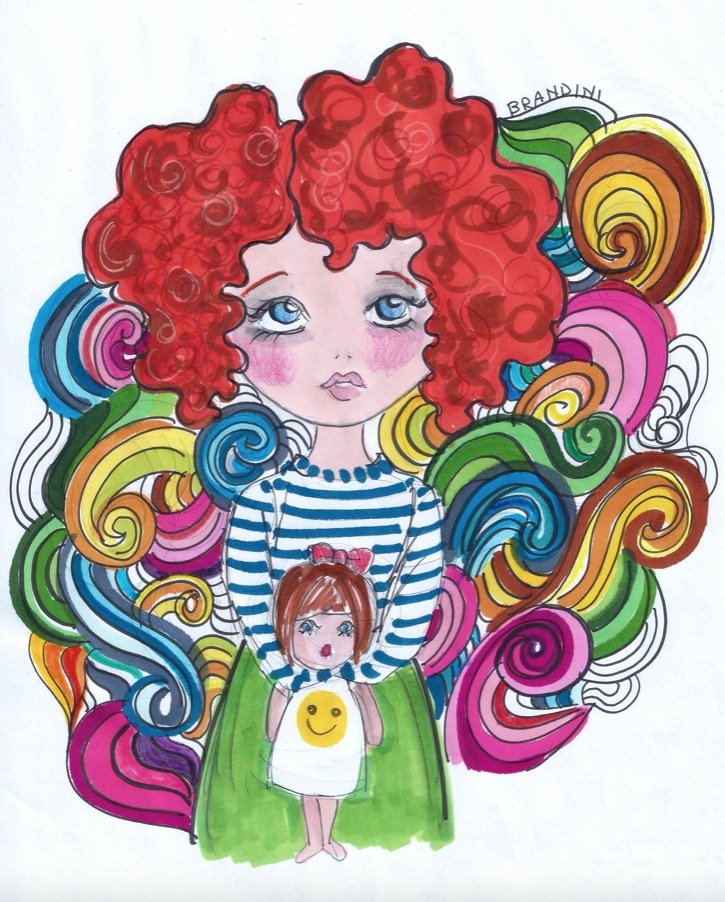 "Good" by Beatrice Brandini
Pitti Bimbo number 95 has just ended, with many interesting innovations, and with a single leitmotif: optimism and restart.
After the pandemic, the childrenswear sector also catches up, closing 2021 with a growth in turnover of + 15%. The strong push to e-commerce induced by the pandemic (+ 33% for the sell-out of junior fashion between SS 2020 and AI 2020-21), is downsized, leaving room for physical stores. Export is important and estimates growth of + 18%. Comforting data that give a breath of fresh air to the whole sector.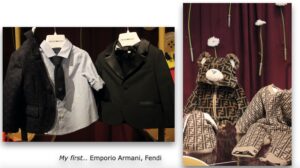 A confirmation is Editorials with the effective setting up of MY FIRST, that is a kit made up of "first times", of those cult objects, such as the nail, the first 501, the polo shirt, the white Superga …
The Illustrabimbi space is also very fun, with objects and collections dedicated to the heroine of Astrid Lindgren: Pippi Longstocking. Pippi at Pitti, this is the title of the exhibition, with iconic objects and vintage pieces, collectible tables and books, to celebrate one of the first independent female examples, with a spirit of empowerment, born in 1945. "If you are strong you must also be very kind", one of the many irrefutable (today fundamental) mottos of her.
The exhibition of the photographer Silvia Tenenti with the complicity of the stylist Daniela Stopponi, "New Generation", shots in motion to underline how much the new generations have very clear ideas in terms of style and trends.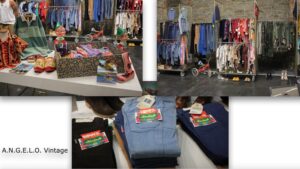 For the first time at Pitti Bimbo a space dedicated to vintage, curated by A.N.G.E.L.O, the pioneer of vintage in Italy and perhaps in Europe, from many years.
Dolce & Gabbana with their unmistakable style made of Italian style, femininity, animalier, rhinestones and a bit of irony. The codes that made this brand great can be found in the kids collections.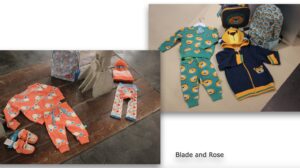 Blade and Rose, a leading brand in Great Britain in children's clothing, very strong in leggings. I especially liked the fun and playful prints.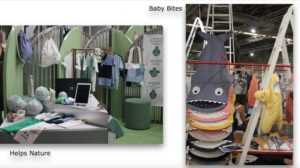 Helps Nature, organic materials, attention to nature as a must, with a single slogan "zero waste". Baby Bites quality and very original sleeping bags and accessories for babies.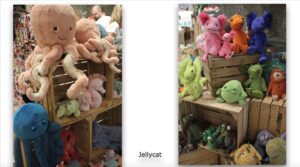 Jellycat English brand that creates irresistible puppets, playful, tender and ironic.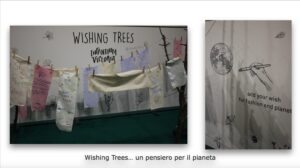 Wishing trees a beautiful initiative, each person could make a drawing, even a simple scribble, leaving a thought for our precious planet.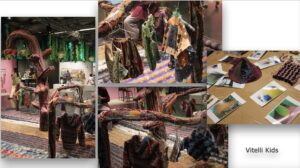 Vitelli, a Milanese brand of experimental knitwear, based on the recovery of waste yarns from Italian industrial knitwear. They like to call themselves "a collective of punk artisans", and with these premises, inclusion, craftsmanship and a bit of madness, you can only be sure that the result will be very interesting.
Helmestedt Little Danish brand that mixes art and fashion, I must say that it was one of my favorites seen at the fair; with a magic wand I would have liked to enlarge the items on display and take them away from me …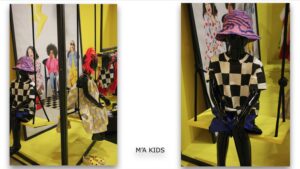 Printed Graffiti, accessories in kaleidoscopic colors with an eye to sustainability.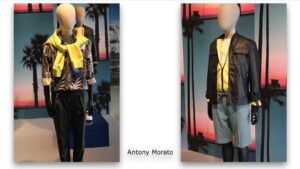 Antony Morato, a small contemporary man. Perfect for many occasions.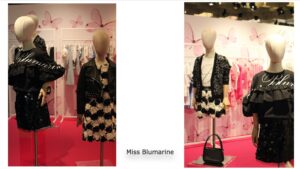 Miss Blumarine, the same philosophy of the brand of the same name, that is glamor and romanticism in a petite key.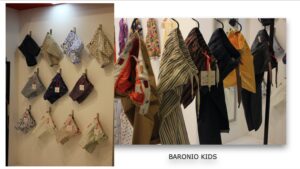 Baronio Kids, craftsmanship, impeccable cuts, a highly sought after product.
Ludò, a Piedmontese brand that was born with the idea of ​​creative recovery, upcycling, or reusing the sizes left in the warehouses of the many excellent Italian weavers. Once chosen, the brand offers limited edition capsules.
Now some moods that I prepared thinking about the trends for S / S 2023
Crazy Positivity mood by Beatrice Brandini.
An ironic trend, characterized by graphic prints such as smileys and emojis, flowers and stripes, artist's brushstrokes, all colorful and slightly dominated by chaos. Sweatshirts, t-shirts and fresh and light dresses. Collectible sneakers. Very genderless, natural textures like muslin. The dyes are water-based and in the apparent simplicity the applications and embroideries are the result of excellence and masterful craftsmanship, often Italian.
Onda su Onda mood by Beatrice Brandini.
The marine theme that can never be missing in the summer. But compared to the past it is more informal and unstructured. The colors of the sea and the stripes are an important element but they are interspersed with strange applications and prints that confuse the ideas a little. Retro influences but not nostalgic. Swim collection offer stripes, flora and fauna. Irresistible sandals and ballet flats.
Easy mood by Beatrice Brandini.
A comfort but chic wardrobe, Nordic inspiration and a great desire for lightness. After dark years, children must be free, experiment and express themselves also through clothes. Quality organic cottons. Layers in bamboo fiber. Minimal but playful approach.
I have seen many other things, more luxury collections for beautiful little princesses, but also denim, Sports Active, tailoring applied to mini collections. In short, so beautiful that Made in Italy and beyond, tries to offer an increasingly attentive and informed buyer. Fashion is beautiful, and if it manages to become even more sustainable, it will be able to maintain a place of honor among the things to be saved in this crazy and vulnerable world.
Good life to everyone!
Beatrice