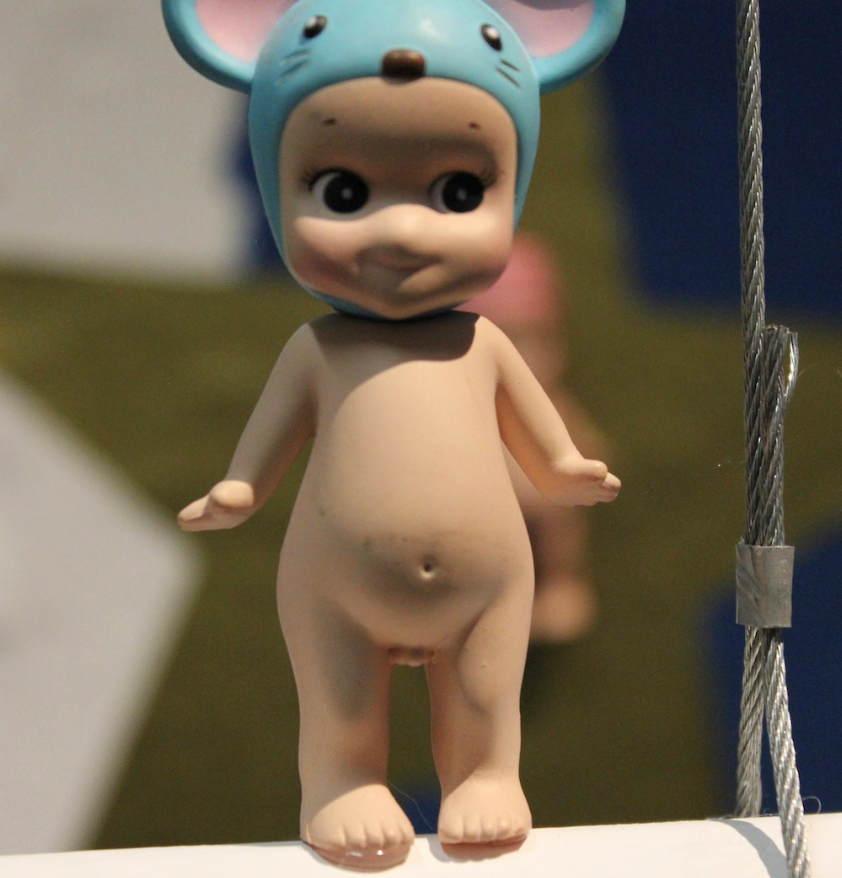 Particular stand "Péro"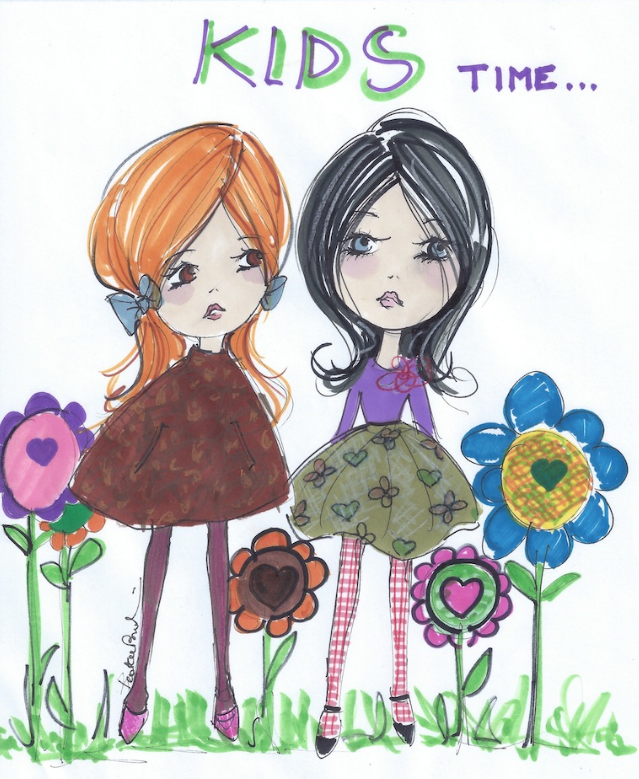 "Complicity" by Beatrice Brandini
Opened today the winter edition of Pitti Bimbo. The exhibition of children's clothing more important in the world, in which Italian and foreign companies (445 in total including 196 from abroad) have their beautiful creations. At this fair you can find the best proposals lifestyle and denim, sportswear, about ceremony, infant, footwear, "big and small" accessories, furniture, publishing products for kids, games, and more ….
In this fair always exudes an atmosphere of "magic", it will be because some dresses look out from the fairy tales, also because circulate children, who will lend themselves to photo shoots or fashion shows, with their laughter playful and carefree, because people seem to be a little more relaxed and "easy" compared to other events…, will be for many other things, in fact I'm happy to go there, always, even when I was a student.
Staging area "Apartment"
Staging area "Apartment"
A very striking area is that defined "Apartment". Here you seem to get into a house, with fittings that in turn are transformed from a retro rococo late nineteenth century by the French flavor, and here are grouped exhibitors who do research, proposing a product different from each other, innovative and original.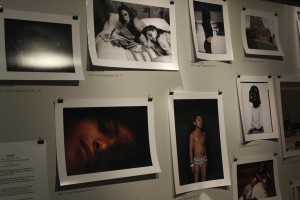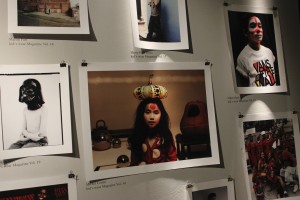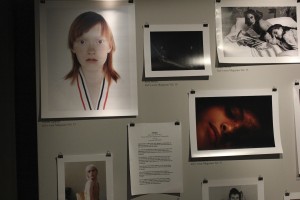 Shots of the exhibition "Poses", a tribute to the twenty years of the magazine "kid's wear Magazine". Art Director Mike Meiré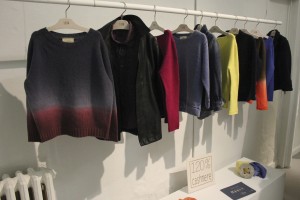 120% Cashmere. Minimalist collection from fabrics and yarns valuable. Effects of washes stonewashed and Tie Dye on the prince of fibers, the cashmere. Interesting, completely "different" from the rest, no time.
120% Cashmere 
"Je suis en CP", nice collection patterns, colors and retro styles. Chic French touch from "Miss for good." Really very pretty
"Je suis en CP"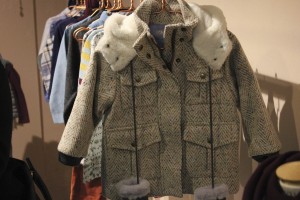 "Je suis en CP"
"Pale Cloud", also in this case is a confirmation. Beautiful prints on dresses that we would wear ourselves moms. Refined colors and attention to detail. Beautiful!
"Pale Cloud"
Stand "Péro", a kaleidoscope, Alice in Toyland, whenever A MAGIC …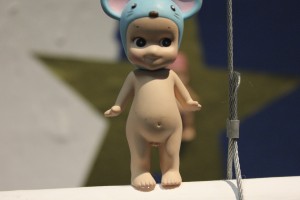 "Péro"
Proposals "Péro", craftsmanship, flavor of times, pure poetry. I love it  
"Olive", dresses and blouses as clouds combined with fabrics "raw", "ancient", "rustic". Interesting combination, between "old and new", "sacred and profane", "bucolic and citizen."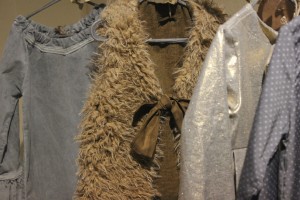 "Olive"
"Andy Richardson" British flavor to these suits for little man. Tradition and sartorial taste in the details and in the fabrics.
"Andy Richardson" 
"Stephen Joseph". Accessories colorful and fun. To stay small all my life!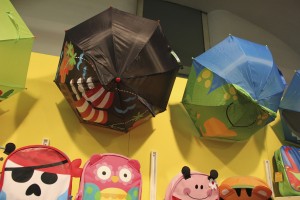 "Stephen Joseph"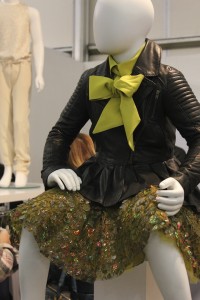 "Jourmain". A biker or a princess … why not both?
"Odi et Amo junior". Lethear jackets customized with a rock and roll taste. Nice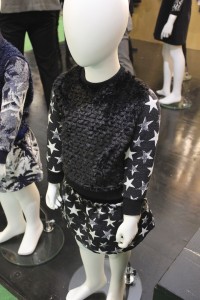 "Odi et Amo junior". Stardust ….
"Hunter" the galoshes more fashion in the world. Irresistible, even for a little child!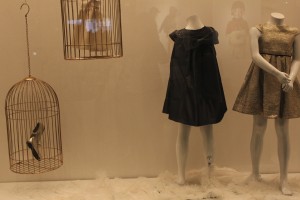 "Tartine et Chocolat". Cute little dresses, the cages and the whole atmosphere
"Litolff". I'm in love with these porcelains with magical and poetic illustrations. To drink and eat dreaming …
"Litolff" accessories for the personal hygiene and still porcelains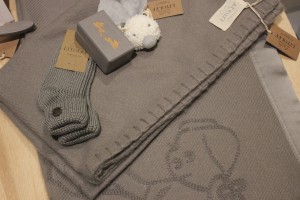 "LItolff"
Kid's evolution, even this area is really interesting, a project promoted in collaboration with Pitti Immagine and Vogue Bambini. Starring young designers with original ideas and out of the choir, already protagonists in fashion "for large", here compete in capsules for children. Even people present, often the same creators, are friendly and helpful. Are not snobs perhaps as you would expect, and despite the enormous creativity, do not fear anything, including scripts!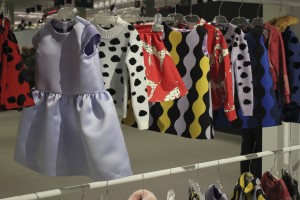 "Vivetta kids" Among the proposals that I liked the most. A mix of couture 50s, 101 Dalmatians, Surrealism and Pop Art. If I had a little girl I would buy every single piece … If it was for me I wear all.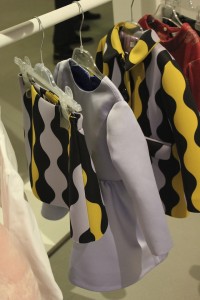 "Vivetta kids", I love it!
"Vivetta kids"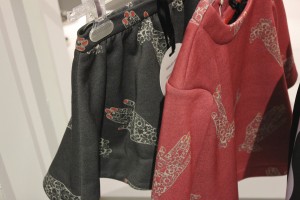 "Vivetta kids"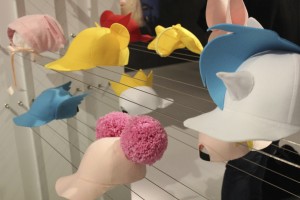 "Francesco Ballestrazzi". Unfortunately, the photos do not do justice to these wonderful hats and accessories. Suitable for any fashion editorial of prestige and success, especially suitable for the cover!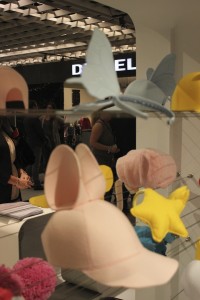 "Francesco Balestrazzi"
"10X10 Anitaliantheory". This is also a great confirmation. I find irresistible these  clothes whose leitmotif is Italian food. It was not easy to propose something new without falling into the rhetoric, they succeeded admirably.
"10X10 Anitaliantheory"
"Stella Jean." I will be repetitive but I also find this collection really amazing. A mix of cultures and ideas. Sophisticated and, despite the great creativity, wearable.
"Stella Jean"
"Superduperhats". Hats "precious", almost couture, for details, materials and sophisticated flavor.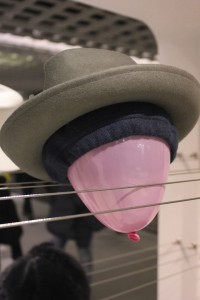 "Superduperhats"
"The F Shoes". Playful but also glam, would like to Jovanotti and all those who would like to feel protagonists for a night … starting with the shoes!
"L'F Shoes"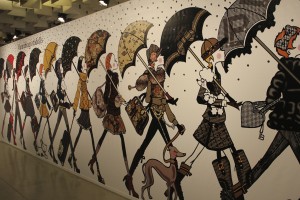 Laura Biagiotti Dolls… 
Laura Biagiotti Dolls…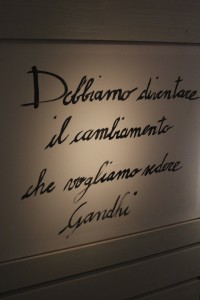 "We must become the change we want to see." Ghandi
Wonderful affirmation and very TRUE! (Wall stand Silvian Heach)
See you soon with the second part …
Good life to all!
Beatrice