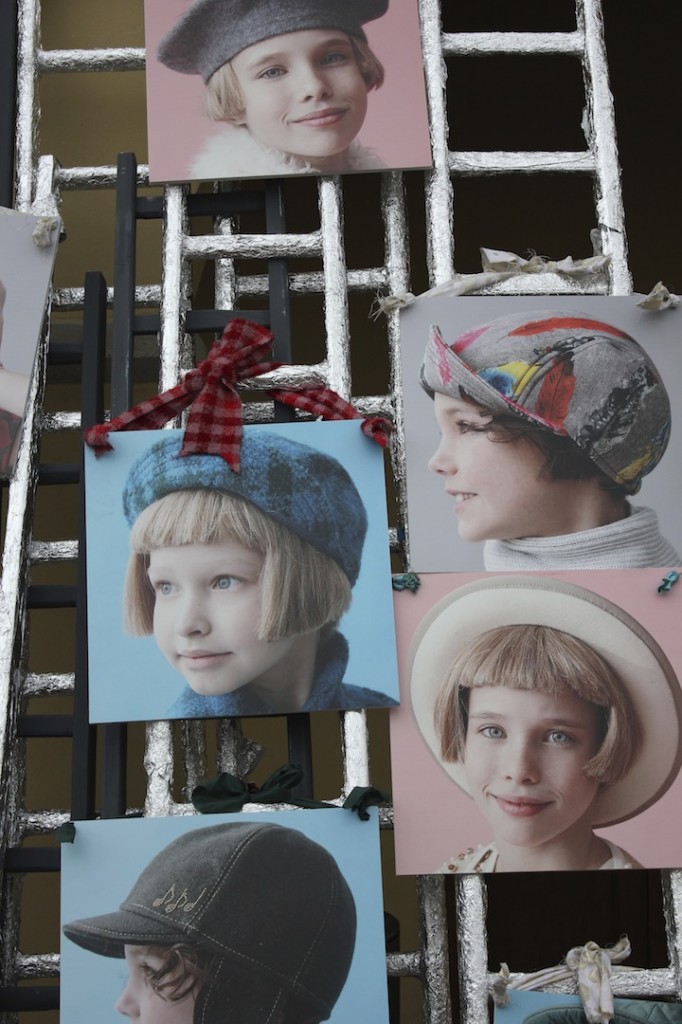 External design "MiMiSol"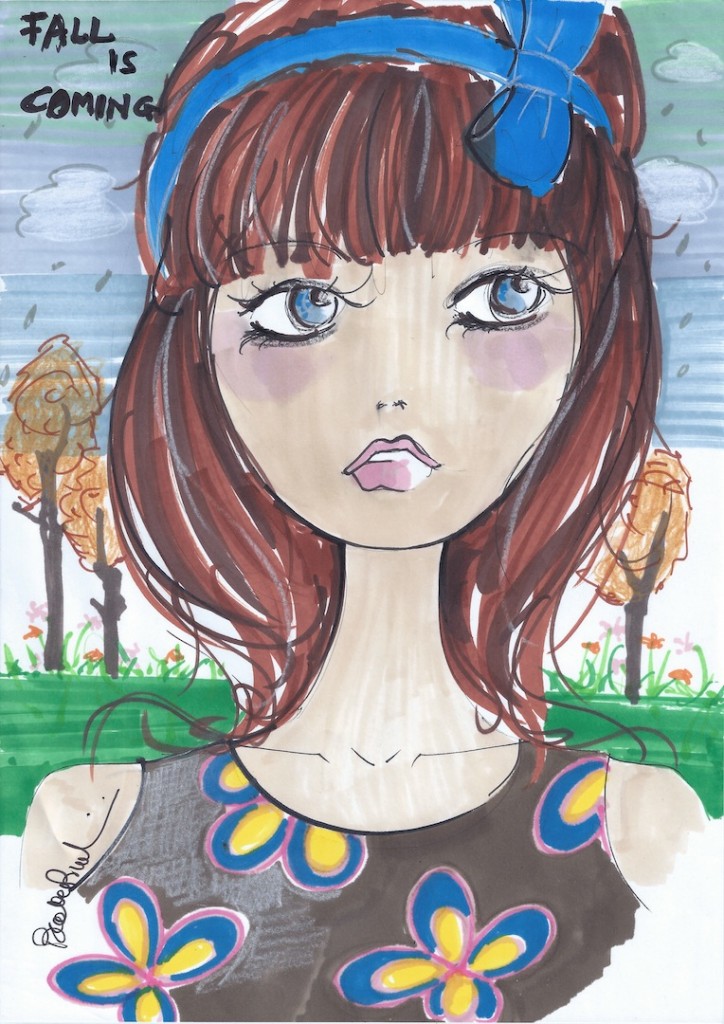 "Delfina" Beatrice Brandini
Continue the fantastic journey within Pitti Bimbo …
Considering that this year is the 80th edition, I realize that 40 years have passed, a long path which featured clothes and accessories, but also a period that is the testimony of how, once again, fashion is the evolution of our society.
Coq en Pâte, a company that puts ethics as main point of all creative processes and development. An exceptional "Zoo" fun, colorful and full of magic.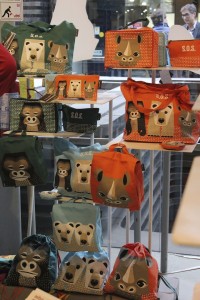 Coq en Pâte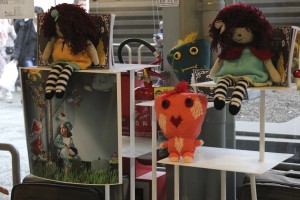 Doodle Do, another company interesting and attentive to the children and to their environment. Organic cottons and colorful prints as many childish scribbles, comfortable clothes and unisex.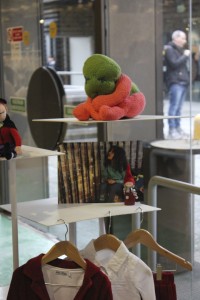 Doodle Do
J.O.MiLano. Personally I do not like the style too pretty well, I like that the kids are colorful, comfortable and "dirty" because busy playing. But there is also a timeless style, romantic and feminine, which when has very good taste it is an exception, like this. Clouds filled with flowers ….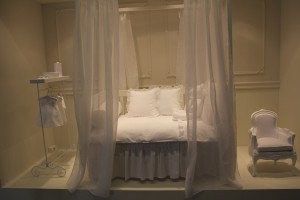 Theophile & Patachou, ssssst someone is sleeping …
Baby Graziella, another brand romantic and poetic, absolutely gorgeous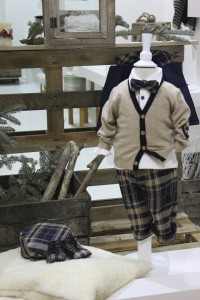 Baby Graziella
DouuoD Kids, stand … INTERESTING, like what they do! Unfortunately I could not see the collection for lack of time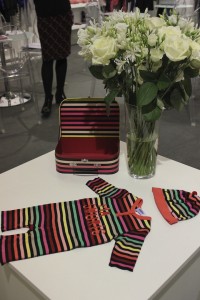 Sonia Rykiel enfant, UNMISTAKABLE as her stripes! 
Photo exhibition "Walking" organized by Vogue bambini and Pitti
…other images of "Walking", leitmotiv of these editions of Pitti
Park Avenue by Berni, incredible and irresistible tubs and sinks shaped cups …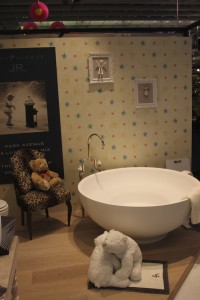 Park Avenue by Berni
Anne Kurris, interesting Belgian brand that makes creative collections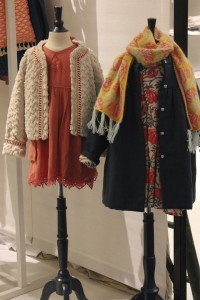 Louise Misha, a little 'folk a little' gipsy, cute!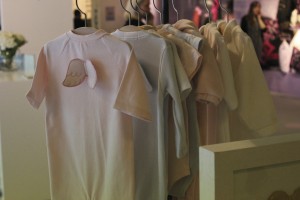 Marie Chantal, these overalls with wings from Angels were wonderful …
Il Gufol, tradition, attention to fabrics and details. A good Made in Italy product
Sorry 4 the Mess, attractive layout. Collection "easy" and suitable for children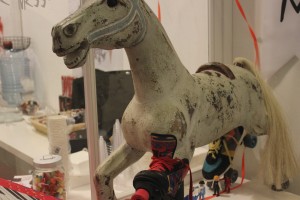 Sorry 4 the Mess
Diesel, when to be faithful to their DNA is rewarding and successful!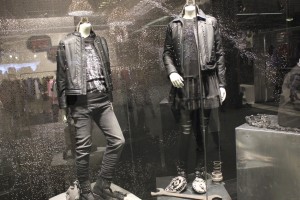 Diesel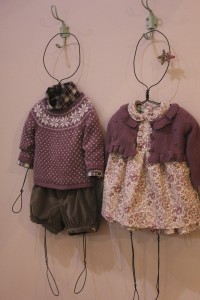 Nanos, I love everything. The dusty colors, the clothes, the mannequins …. go back with poetry!
Francomina mini, and urban street with touches "couture". An apparent chaos metropolitan made of fabrics, prints and genius workings
Francomina mini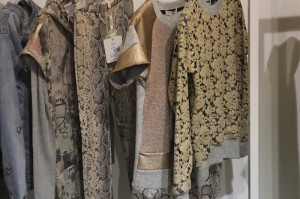 Francomina mini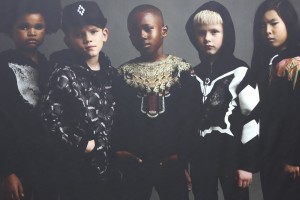 Marcelo Burlon kids of Milan, from the image print campaign, very nice and suggestive
Silvian Heach kids, everything perfect. Collection very beautiful and full of details. Pop art, comic, college … many suggestions, mix in way consistent and harmonious. Even the stand was fabulous!
stand Silvian Heach kids
Silvian Heach kids
Silvian Heach kids
Silvian Heach kids
Silvian Heach kids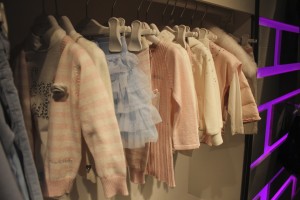 Silvian Heach kids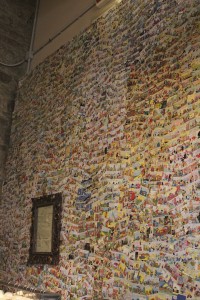 Wall of Kid's Company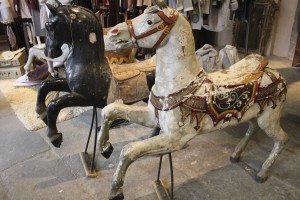 Staging Kid's Company, antique carousel horses
Kid's Company, beautiful little shepherds …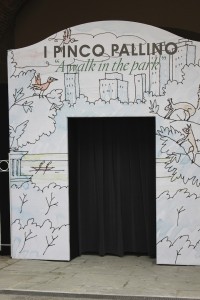 Input location I Pinco Pallino … another world …
I Pinco Pallino, a little lord, a model student, a wonderful little man
I Pinco Pallino, his lovely lady …, would have liked to Audrey!
I Pinco Pallino, what about these delicious little dresses … only that are wonderful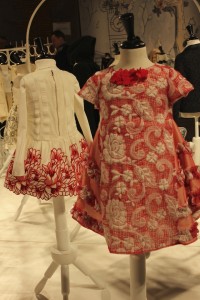 I Pinco Pallino
I Pinco Pallino
Sport Generation Area
Miths Kids, I really liked these military inspired garments.
Sticky Fudge, interesting brand, casual chic, "easy" and salable clothes, really nice
Sticky Fudge, really cute outfits
Melissa, these irresistible rubber shoes. What a pity not having been able to wear when I was a child …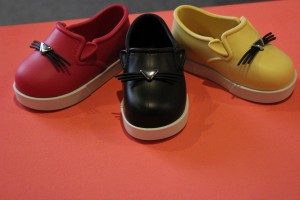 Melissa
Melissa, collaboration with the Campana brothers, among the most talented and modern architects, and with the great Vivienne Westwood.
Melissa
K-WAY, were innovative even when I was little, now have become something more. For young and "old", creative in a thousand different versions, all irresistible, all Must Have!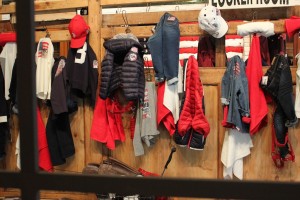 U.S. Polo Assn., always true to himself and always pleasant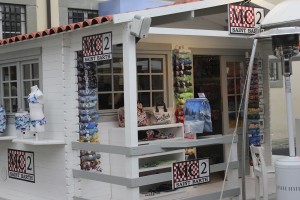 MC2 Saint Barth, swimwear also in Winter for spa, resorts or cruises. Evocative,  dreaming of exotic and luxurious destinations
MC2 Saint Barth, there is the sea in Aspen, in Cortina or Gstaad? maybe yes … Irresistible!
Baby Moto, Italian crafts for these wooden motorcycle with antique flavor. Beautiful!
Baby Moto, wooden toys and box / motorcycle …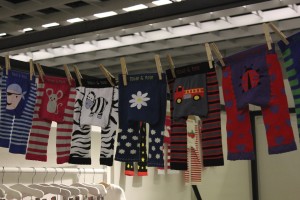 Blade and Rose, beautiful tights, almost collectable
"Fashion Comics", from an idea by Alessandro Enriquez and Vogue Bambini, Tweety and Bugs Bunny are reinterpreted by designers and brands in favor of a charity project. These two mascot printed on sweatshirts will be sold around the world and part of their proceeds will fund the project "Love + Children", against malnutrition in Ghana. Good initiative! 
Bugs Bunny and Tweety by Roberto Cavalli  and Iceberg
"Fashion Comics", Bugs Bunny by Missoni and Tweety by Vivetta
"Fashion Comics" exhibition
Another good initiative charity in collaboration with I Love My Dog, a leading manufacturer of clothing and accessories for pets and the famous concept store Luisa Via Roma. Some great designer/brands have customized the coat for dogs, part of the proceeds will be used at the pediatric hospital Meyer in Florence. Great!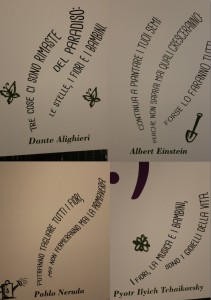 I end with this collage made with some phrases touching and ABSOLUTELY TRUE of great men … Set up in the magazine Style piccoli by Corriere della Sera
There were three things of heaven: the stars, flowers and children. Dante Alighieri
Continue to plant your seeds, because you will not know what will grow, perhaps they will do all. Albert Einstein
Can cut all the flowers, but do not ever stop spring. Pablo Neruda
The flowers, music and children, are the jewels of life. Pyotr Ilyich Tchaikovsky
See you in June ….  be good with children, ALWAYS!
Good life to all!
Beatrice