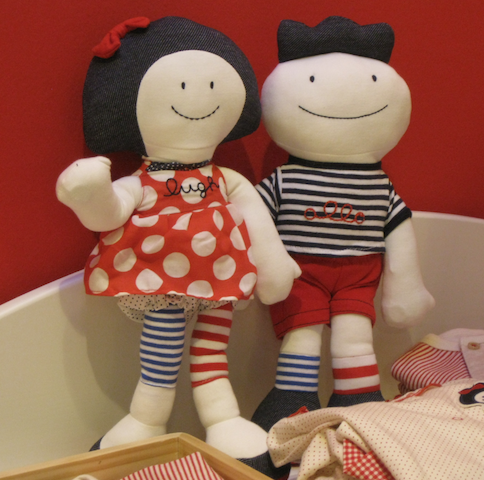 Mascot  "allo&lugh"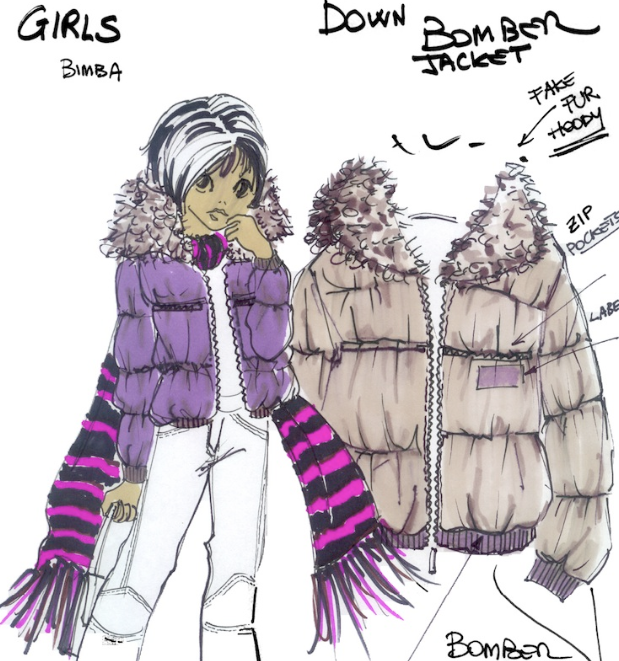 Sketch by Beatrice Brandini   
A second small part, necessary for an issue so full of ideas and beautiful products.
My sketch of the girl's jacket is not random, the most views (adapted, revised, reinvented …), this year, is just the coats, especially down jacket version, since it is also because of the season Fall / Winter collections . Beautiful exposed the many proposals, with iridescent effects, three-dimensional prints, animal prints, camuflage, digital, pixel, tartan ….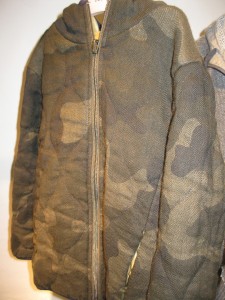 120% lino, interesting line, for cutting and collection materials, very understatement, a line seemingly simple but valuable raw materials and finishes.
Grevi, a tradition in the art of hat from generations. I am a long time admirer of this brand that has created beautiful hats for the film and "historical" fashion editorials. Here at Pitti presented by children hats truly irresistible …. Sharlock Holmes style, with teddy bears, kittens, pom poms and pigtails … real must have!
allo&lugh, cute Korean brand, collection in vibrant colors, fun, playful, finished in every detail, a total look smart, interchangeable and salable. Beautiful stand, dummies, niches with proposals to 360 ° and the shopping bag!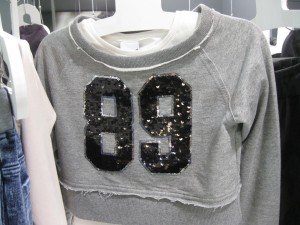 Everlast, the proposal of the many beautiful shades of Heather Grey and the will to ferry some leaders, traditional sports items, inside the lifestyle world, almost bon ton. Fabrics interesting as the "obvious" flamed and some details of embroidery (chain stitch) and applications.
Cat, when the brand / logo makes all the difference. True to itself for this interesting, at a time when so many are trying to change, to marry its identity is a sign of consistency, as well as intelligence.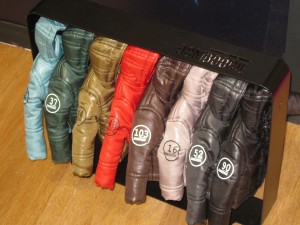 Bomboogie, beautiful quilts, both as proposed color and prints.
Baby Romeo Gigli, a little whinging. Harmony of the proposal andof  color palette.
Stone Island Junior, unfortunately one of my favorite brands I was not allowed to take pictures (along with many others ….), but the passion is passion anyway so I photographed the two blow-out from the stand and confirm the beauty of the collection, pity that i could not share it with you!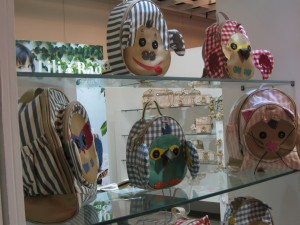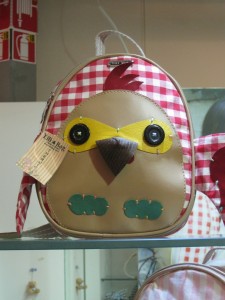 Lili Bag, Brazilian brand handbags / accessories, very cute ……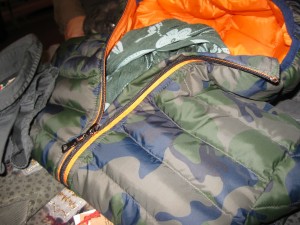 I was struck by this brand, Nupkeet 1965, named in honor of an ancient dyeing American, famous for the treatment applied to shirts , hit for authenticity , love their work, creative twist …. I seemed to see me many years ago when I was doing my swimwear line, transport true for what you do (it shows!) and desire to fulfill a dream! Brilliant name, packaging ( paper bags from wrapping the head), all the concepts. Bravo!
Pitti Bimbo ends … there was so much else, it was not always possible to photograph it (some of you kindly explain their reasons, others are just derogatory ! ). The important thing is that once again confirms the desire for recover, to turn the page after a little easy and not very positive moment . From incurable optimist that I am, I breathed energy, but also the awareness that our country has a good chance to regain confidence in what it does, in addition to the numbers that are essential for anyone who has a company. We make a great product, raw materials, washing, finishing, machining,  design, creativity , in a nutshell ….. IDEAS
Bye June Pitti Bimbo, indisputably point of reference for the child collections internationally.
Good life to all!
Beatrice