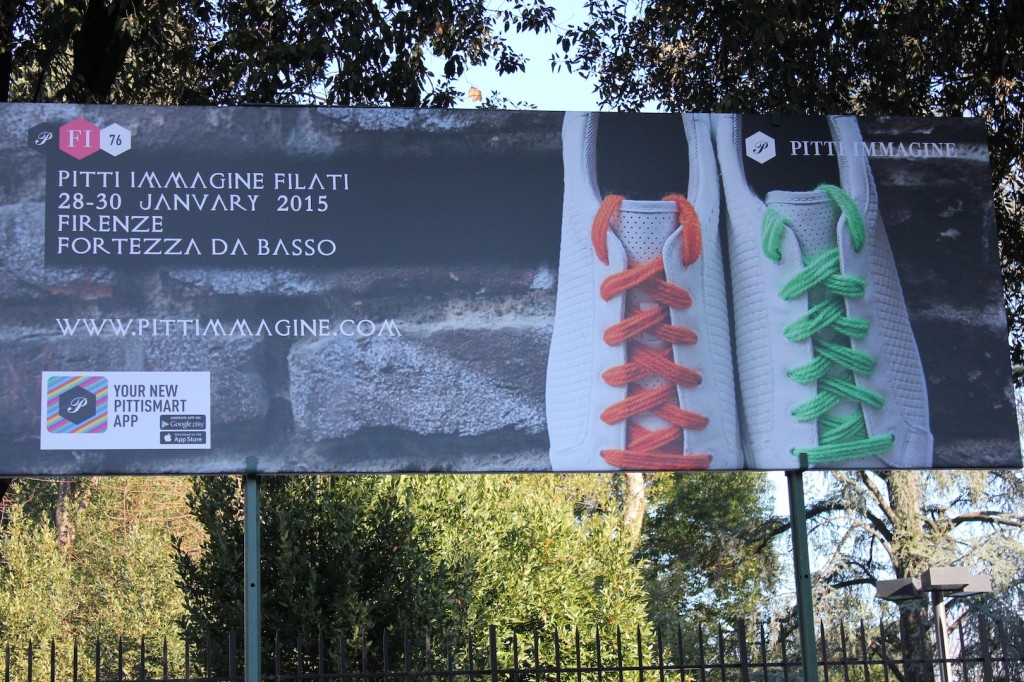 Banner 76th edition of Pitti Immagine Filati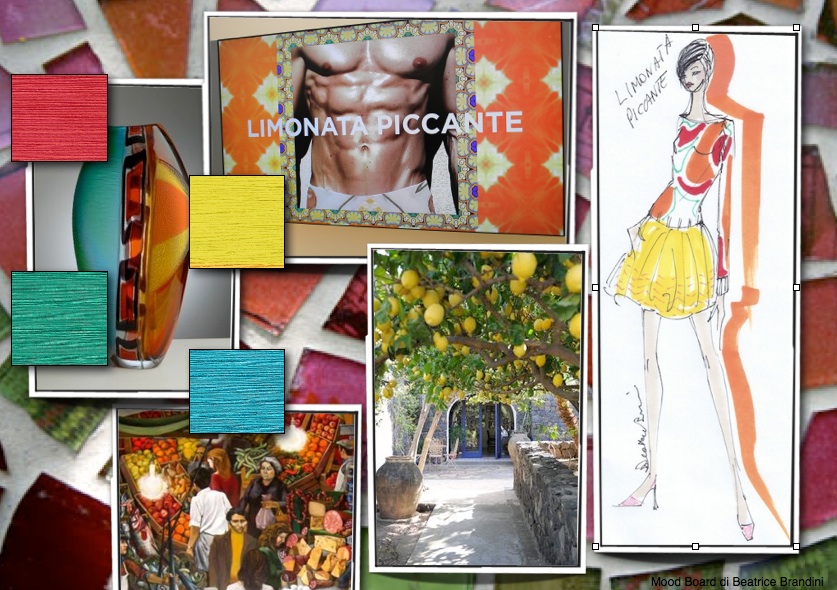 Mood Board by Beatrice Brandini, the image "Spicy Lemonade" from space research Pitti Filati
Here we are again talking about excellence and fantastic Italian reality, which, despite everything, they go as true HEROES … Pitti Filati with their large manufacturers / exhibitors is an excellent testimony.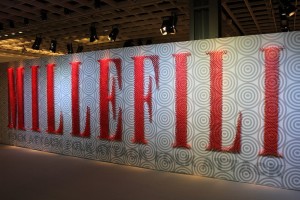 External design stand MILLEFILI
As every year the standand company MILLEFILI was really original, funny, GENEROUS with guests and visitors. This time they outdid themselves because with beautiful knitted jacquard fabrics, from their archives, were creating "on stage " of delightful clutch for glasses. Talented and THANK YOU!
Charming girls at work in the creation of the clutch …
… And if the clutch was not enough, even a baseball cap custom … you're amazing!
But here MILLEFILI with their beautiful jacquard, their knitwear fabrics with designs in relief or embossed, printed, embroidered …
MILLEFILI
Clothes made from yarns and design of E. Miroglio, really CHARMING!
Other garments made with yarns and designs E. Miroglio …. couture touches citizens .., I wish they were in the market to be able to wear …
Still gorgeous dresses of E. Miroglio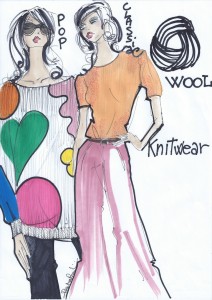 Two trends "knitwear" for Summer 2016, by Beatrice Brandini POP and CLASSIC
Two trends "knitwear" for Summer 2016, by Beatrice Brandini FLORAL FOLK and HI TECH
More images of space DENIM ITALIANO, large producers in the chain Italian denim.
Candiani Denim e Lanificio Europa
Itac Lab e I.T.V. Industria Tessile del Vomano
Stamperia Toscana e Berto E.G. Industria Tessile
Always original the stand of Forza Giovane Passamani (edging), with their products often need to refine or customize an items.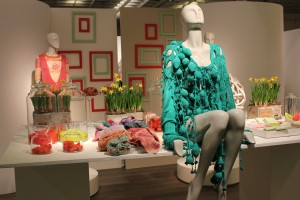 Ormo, a beautiful "Tableau", a breath of summer and optimism, we need it …
LineaPiù Italia, great atmosphere, beautiful patterns and effects. Precious yarns from great story …
LineaPiù Italia
Another magnificent presentation to Olivo Filati (Lanificio dell'Olivo). Magnificent kimonos made with fine yarns, silky, ethereal, with effects origami … or "raw", "rustic", almost "primordial". A magical and beautiful knitwear proposals.
Lanificio dell'Olivo
Lanificio dell'Olivo
Lanificio dell'Olivo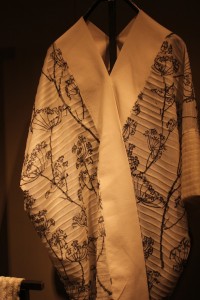 Lanificio dell'Olivo
DI.vè, always pleasant to the proposal of garments made with their yarns. A romantic and refined Hippy
Di.vè
Pinori Group, psychedelic yellow changing to green, for the yarn world the color of Summer 2016
Manifattura Sesia 
Manifattura Sesia, beautiful stand, as always, beautiful garments. Dusty colors, a lone voice …
Filati Color – Filmar, this was a pretty original proposal. So much color from Porp American Art, eccentricity and "bon ton Mediterranean"
Filati Color – Filmar 
Filati Be.Mi.Va, gorgeous pillows optical … Beautiful these fantasies jacquard with marbled effects, stripes, animal prints, geometric …, perfect to be carried on the avant garde clothes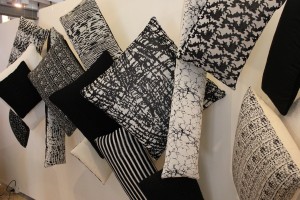 Filati Be.Mi.Va
Pitti Filati is the excellence of spinning on an international scale, with the presence of 128 brands, including 16 from abroad. The recovery of the sector began, seeing the show they deserve it all ….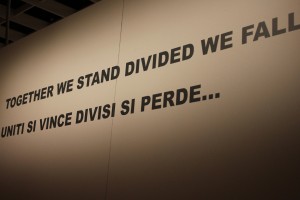 I conclude with this beautiful sentence in the stand MILLEFILI .. and I hope that this it will be the attitude of the Italian fashion industry for the future; synergy, cohesion of excellence and creativity …. so that our strength is a power unique in the world.
Good life to all!
Beatrice