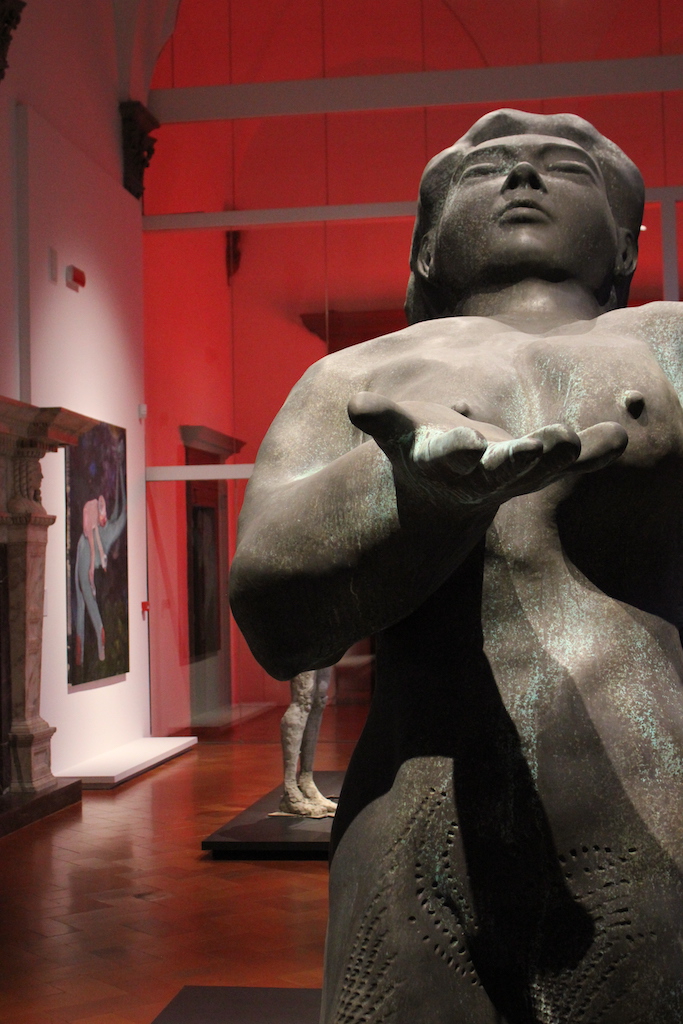 A glimpse of the exhibition REACHING FOR THE STARS. From Maurizio Cattelan to Lynette Yiadom-Boakye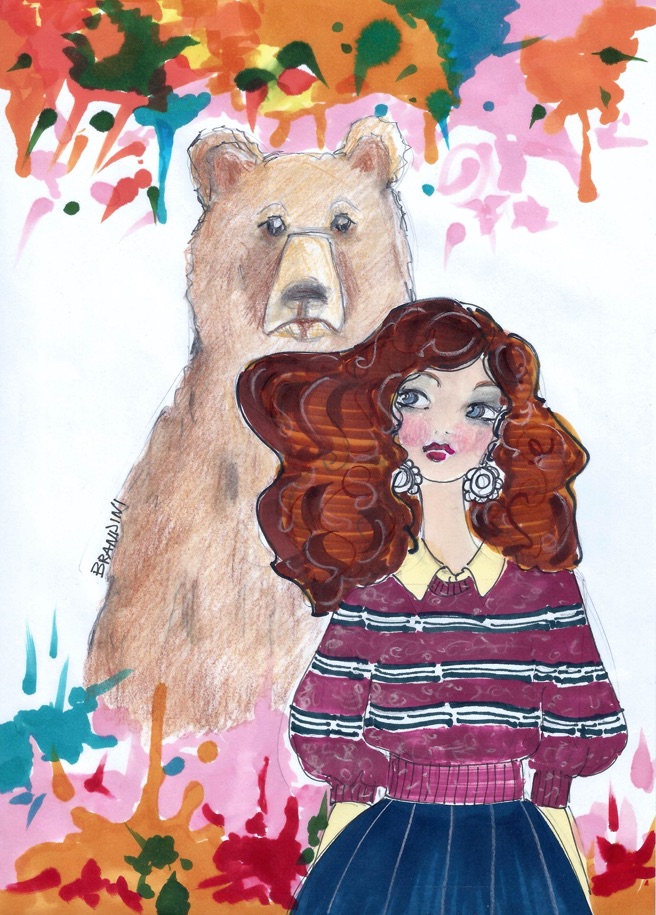 Magic in the woods of Beatrice Brandini
Over 70 works by the most important Italian and international contemporary artists meet at Palazzo Strozzi until 18 June 2013.
Gonogo by Goshka Macuga, in front the beautiful Patrizia Sandretto Re Rebaudengo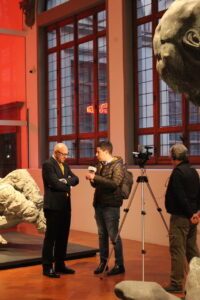 Arturo Galansino, Director of the Palazzo Strozzi Foundation at the press conference
Return the World (the Fat Lady) by Adrián Villar Rojas
The Palazzo Strozzi Foundation and the Sandretto Re Rebaudengo Foundation unite to celebrate the stars of contemporary art with the exhibition Reaching for the Stars. From Maurizio Cattelan to Lynette Yiadom-Boakye.
Nixe by Thomas Schüte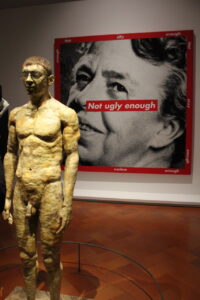 Self-Portrait by Pawel Althamer. On background Untitled di Kruger Barbara
We could admire works by Cindy Sherman, Damien Hirst, Lara Favaretto, Berlinde De Bruyckere and many others to celebrate the Sandretto Re Rebaudengo Collection, one of the most prestigious collections of contemporary art internationally.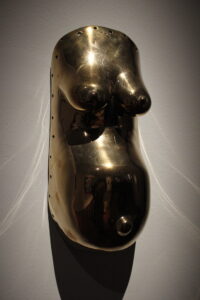 Body Mask by Sherrie Levine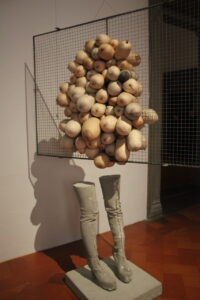 Nice Tits by Sarah Lucas
Curated by Arturo Galansino, Director General of the Palazzo Strozzi Foundation, the exhibition celebrates and explores the main artistic research through a constellation of works exhibited in all the spaces of Palazzo Strozzi.
Have you seen me before? By Paola Pivi In the background Drawing by Vanessa Beecroft
We are the revolution by Maurizio Cattelan
Painting, sculpture, photography, installation and video will be the expressive means of this extraordinary exhibition, which are located in all spaces of Palazzo Strozzi, from the Piano Nobile to the Strozzina, with a special installation in the Renaissance courtyard, the work Gonogo by Goshka Macuga , "which literally points to the stars", almost in the instant before being launched, as the Director Arturo Galansino himself explains, a metaphor for the salvation of mankind towards better worlds than this one.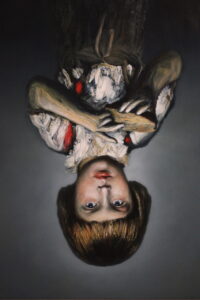 Ariane 5 by Glenn Brown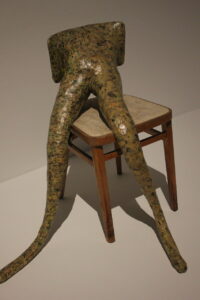 Love Me by Sarah Lucas
Thank you for your years of services (Joann/Lawyer – Tom/Administrator) by Kline Josh
An exhibition that compares different expressive languages, all very topical and contemporary, from gender identity, to inclusion, from war and its devastation, to the fragility of the planet and its very delicate nature.
Commerce Extérieur Mondial Sentimental by Andrea Ursuta and Unfired Clay Torso by Mark Manders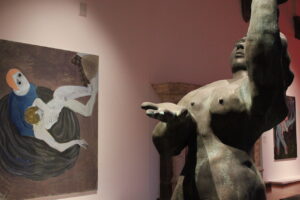 Fracture by Sanya Kantarovsky and Nixe by Thomas Schütte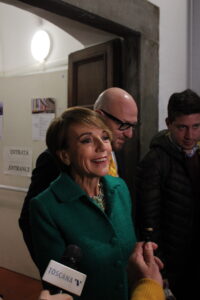 Patrizia Sandretto Re Rebaudengo and Arturo Galansino 
Once again an extraordinary dialogue between the Renaissance palace and contemporary art.
A comment and a special thanks to Patrizia Sandretto Re Rebaudengo, who with class, dedication and commitment promotes contemporary art, loving it, as demonstrated by the emotion in the press conference, for more than thirty years with absolute and authentic passion.
9/12 Front Page by Hans-Peter Feldmann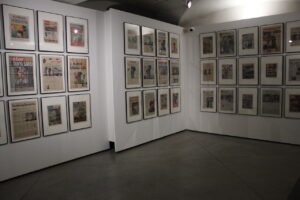 Room overview 9/12 Front Page by Hans-Peter Feldmann
I highly recommend visiting this umpteenth extraordinary exhibition promoted by the Fondazione di Palazzo Strozzi, bringing your children with you, because art and beauty, in this particular historical moment, can be a cure and a way of looking forward with hope.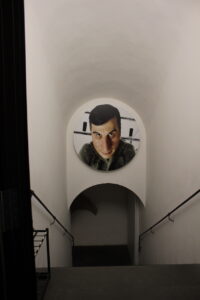 Strozzina entrance with an image of Maurizio Cattelan
Good life to everyone!
Beatrice