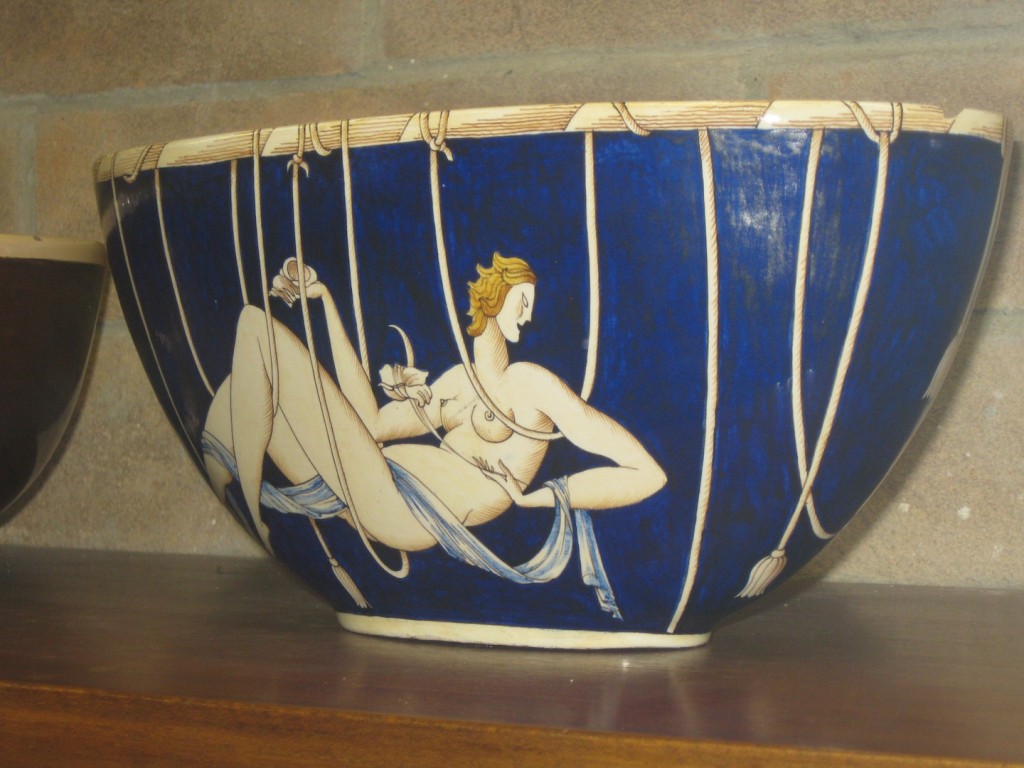 Vase of Gio Ponti for Richard Ginori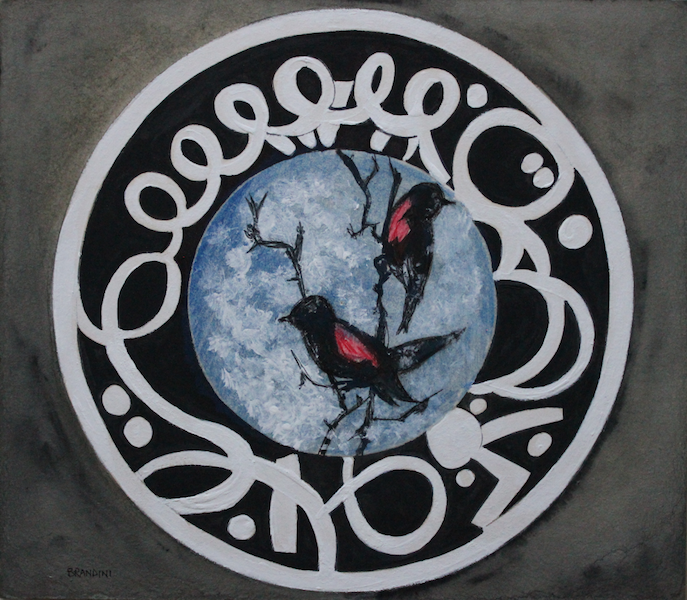 "Swallows" dish invented by Beatrice Brandini
Among the many excellences that have made Italy famous in the world, for style, design, craftsmanship …. There is no doubt Richard Ginori.
Exterior and interior entrance of the museum Doccia Ginori 
In Sesto Fiorentino, near Florence, there is a museum that would be absolutely visited The Museum of Doccia Richard-Ginori, which collects the precious artifacts of this company since its foundation.
Antonio Berti Baptismal Font 
You do not need to be admirers of porcelain to visit, in fact if you want to make a magnificent travel through the history of pottery and porcelain (another art form), you should come here. A journey that starts from 700 and goes to industrial design with Achille Castiglioni and Aldo Rossi, from Gio Ponti, who was devoted an entire room and that, of this company, it was also the artistic director.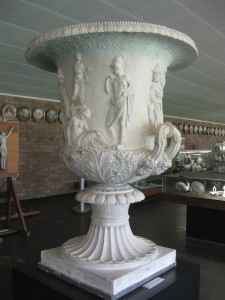 Plaster cast of a marble vase, the Medici collection, 1770 -1800, original at the Uffizi Gallery in Florence
Gaspero Bruschi "Cupid and Psyche", 1750 Original from the Uffizi Gallery Gaspero Bruschi "Venus de Medici" 
I was very happy to know that Gucci had bought this company, and to give hope to all workers who for years did not have any more, either because otherwise it would have been a heritage in danger of disappearing, and it was a huge shame as well as a large waste. Finally, having been purchased by a group such as Gucci, which has made excellence and style of his creed, all portends not only that Richard Ginori restart, but will do so as a sign of quality, regaining international recognition that he had a time.
Angelo Mangiarotti, Aldo Rossi e Achille Castiglioni Industrial Design 
Some examples of the production of the '50s Giovanni Gariboldi 
Richard Ginori is indeed one of the most famous porcelain factories in the world that has managed to enchant generations of middle-class and rulers. The acquisition by Gucci will ensure that this historic company will resume its normal activities, but not all, of the various projects is that of a line Gucci "table" (just as Hermès), obviously produced by Ginori. I hate to think what will come out of the union of these two priceless archives ….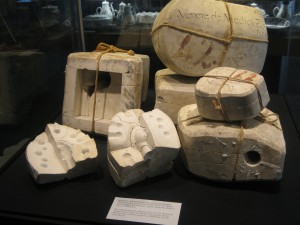 Picture molds for production Richard-Ginori
Umberto Lucchesi Centerpiece 1895     Detail of a majolica Fountain  Majolica Vase 
The partnership between Gio Ponti and the Richard-Ginori lasted less than a decade (1923-1930), but despite this was radical and profoundly changed the company's production. In 1925, the International Exhibition of Decorative Arts in Paris, Ponti received the Grand Prix, the most prestigious award of the jury.
Items Gio Ponti for Richard Ginori
Vases Gio Ponti for Richard Ginori
Magnificent items  Gio Ponti for Ginori 
The style of Ponti for Richard-Ginori is an original interpretation of the Art Deco style.
Dishes of Gio Ponti
Vases Gio Ponti for Richard Ginori
Objects and ornaments Gio Ponti
The Richard-Ginori, originally Doccia Manufactory was founded in 1735 by the Marquis Carlo Ginori in the vicinity of Florence, in the municipality of Sesto Fiorentino. In 1896 there was a merger with an industry group in Milan, Augusto Richard, to whom we owe the name Richard-Ginori.
Vases of Giovanni Gariboldi
Vases Gariboldi for Ginori
Another winning combination of great productions and was one among the Ginori and Gariboldi, who has worked with Gio Ponti, where for more than forty years (1930 -1970) created magnificent objects and iconic products for the company, so as to be identified by the names of "Luisa" "Clelia" .. of great renown and production.
Laboratory and Pigment Powders 
My dish "Swallows" wants to be the sincere wish for this glorious company back to fly and shine like a long time.
Richard Ginori with its products have graced our homes, those of our mothers and our grandmothers, I hope that it will be so for those of our daughters, nieces, etc.. etc..
Liberty Proposals, Sculpture, vase and Drawing Original Art Nouveau by Richard Ginori 
Welcome back to life Ginori, Welcome back to the splendor of yesteryear.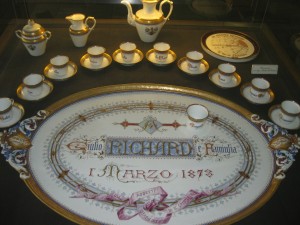 Donation from Mr Giulio A. Richard
Vases and Bas-Relief  Gio Ponti for Richard Ginori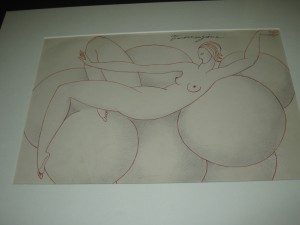 Original design by Gio Ponti 
Good life to all!
Beatrice