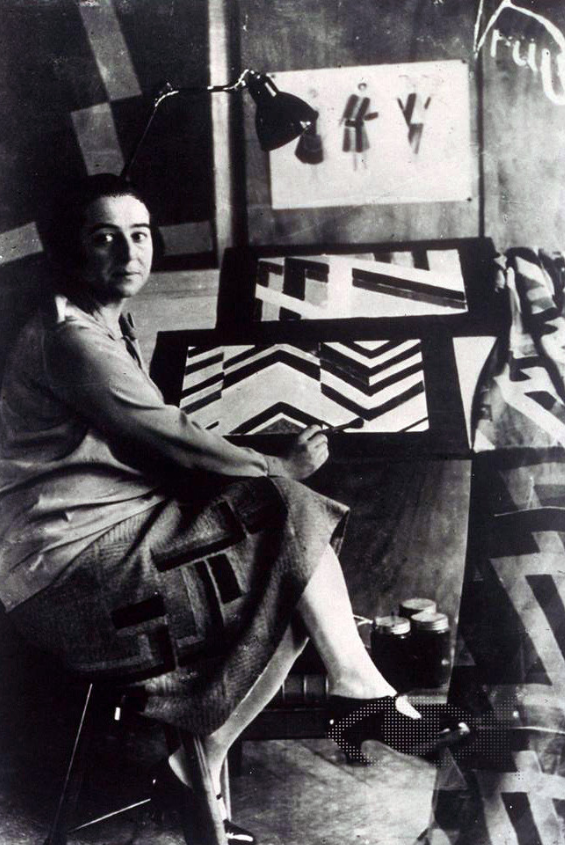 Sonia Delaunay in her studio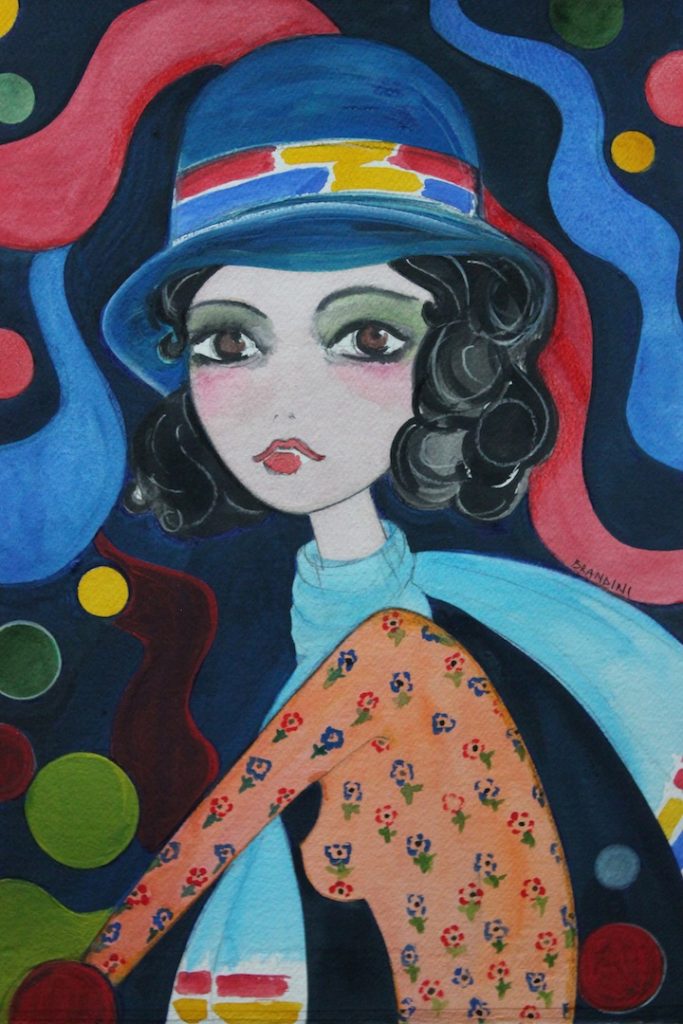 "IRINA" by Beatrice Brandini 
The colors and shapes of the imagination come to life, revolutionizing art, fashion and costume of the twentieth century.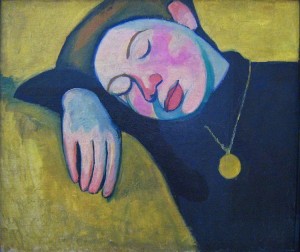 Sonia Delaunay Sleeping Girl, 1907
Terk Sonia Delaunay was born in 1885 in a small village of Ukraine, five years is adopted by a rich uncle who will bring to St. Petersburg. After attending the Academy of Fine Arts, he moved to Paris where, thanks to a husband dealer and collector, will know artists as Picasso, Braque, Vlaminck. Paris will be a constant inspiration, thanks to the works of Gauguin, Van Gogh and the Fauves movement.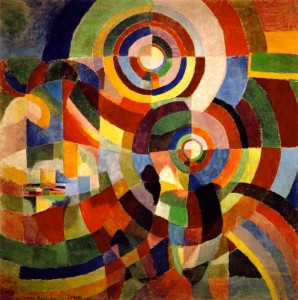 Sonia Delaunay, Eletric Prism 1914     
However, the most important meeting of her life will be with Robert Delaunay, for him divorced, married again and will move into a home studio where will experience together new art forms, attend famous artists, poets and intellectuals, giving rise to a new current abstract: Orphism. Term used for the first time by Guillaume Apollinarire during a Robert Delaunay exhibition, he wanted to highlight and distinguish the nascent movement of contemporary painting that promoted the use of color in the pictorial composition. In a nutshell the color becomes the subject.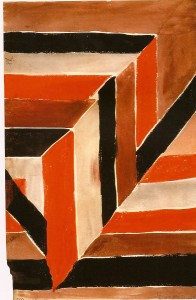 Sonia Delaunay, Abstract Diagonal Composition 1925
She was one of the first artists to express themselves through graphic, decor, advertising, illustration, fashion.
Creations of Sonia Delaunay, 1925                   Beach proposal ,1928
The first abstract artwork of Delaunay is a patchwork bedspread made for his son Charles, inspired by the artifacts of farmers in the village where she was born. With the same concept are the achievements of "simultaneous clothes", composed paintings with geometric shapes, rectangles, diamonds, circles, using  a pure colors  palette. The forms are deliberately simple because the artist wants to highlight geometries and colors.
Sonia Delaunay, Petite Automne 1938                      "PAULINA" by Beatrice Brandini
Design fabrics, clothes, curtains,  always realizing the preparatory sketches.
Sonia Delaunay Sketches 
In 1917 he will also devote to the theater, designing costumes for ballet. Work with the great Russian choreographer Diaghilev. In 1925 her works receive a great success at the International Exhibition of Decorative Arts in Paris. This is a consecration, women such as Gloria Swanson and Nancy Cunard will become her customers.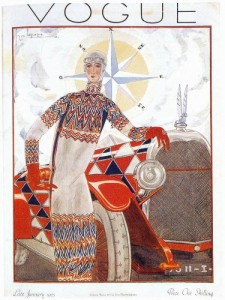 Vogue 1925, Delaunay dress,  George Lepape illustration
In the same year one Delaunay's dress is on the cover of Vogue with an illustration of George Lepape. In 1964 the Louvre Museum dedicated a retrospective, is the only female artist to have had this honor living.
Sketch Delaunay                         Celine Fashion Show A/W 2013-14
I've always loved this artist, so modern and avant-garde, especially the impact it has had on fashion. Her experiments and its geometry have influenced the fashion of the twenties, thirties to the sixties. But still admiring the archive of its textiles, watercolors, gouaches, drawings, we are amazed and fascinated by defining these little masterpieces absolutely timeless.
I have a big regret because a few years ago at an auction I chanced into the hands of her sketches that I did not buy, shame, I could not see every day your art, my walls and my life would definitely be most beautiful.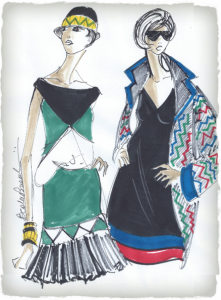 "Modern" interpretations to Delaunay's aesthetics, Beatrice Brandini sketches
Indomitable, generous and instinctive, a pioneer of abstract art and good taste, goodbye other unforgettable woman!
Good life to all!
Beatrice