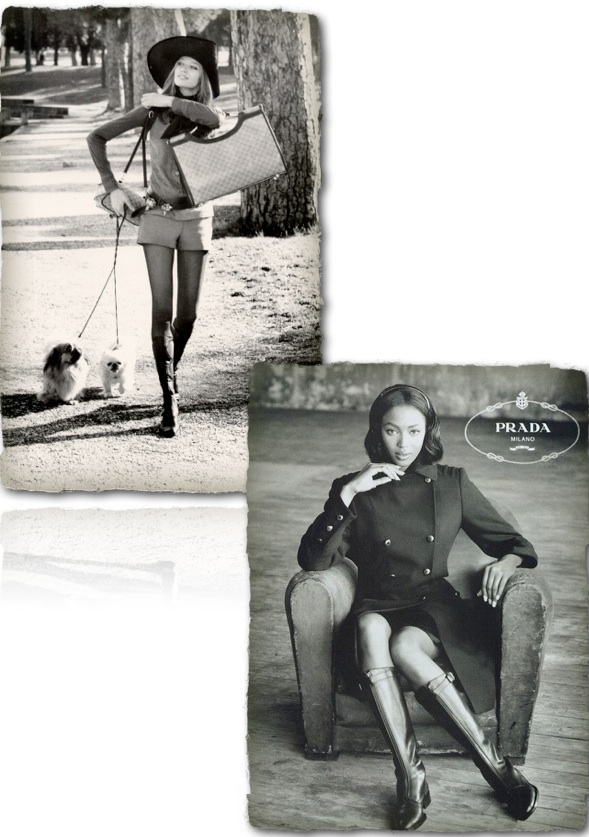 Veruschka, photo by Henry Clarke (Condé Nast Archive). Naomi photo by Steven Meisel, campaign Prada F / W 1994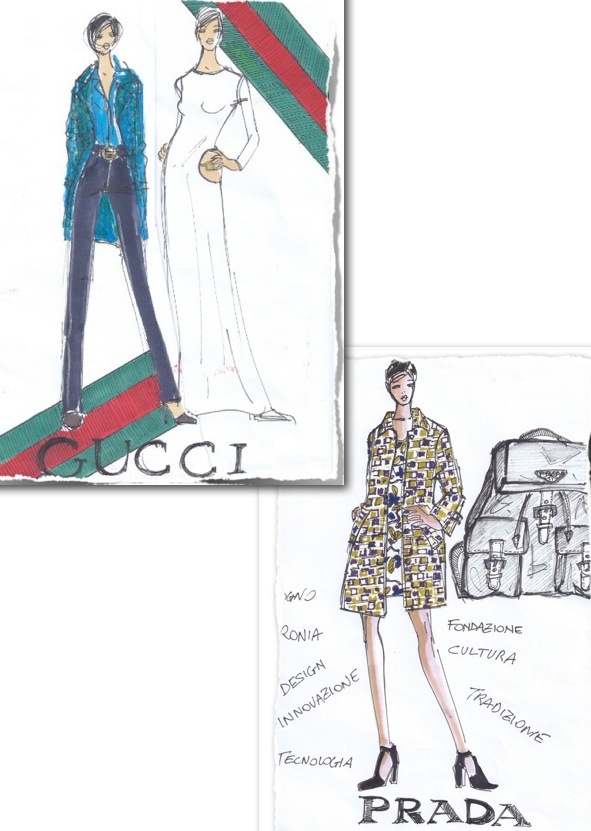 Gucci and Prada, "Icon dress" by Beatrice Brandini
Gucci and Prada are two fashion brands that represent the style and luxury, but also the prestige, excellence, the tradition of the Made in Italy. Two very different styles that have been able to create some accessories have become true icons, transforming their own brand / logo in a distinctive trademark, elected in status from all over the world, even from the least fashionista.
Gucci was founded in Florence in 1921, the first store by its founder Gucci Gucci (hence the intersection "magic" of the two G) is a saddlery shop in the heart of the city. Instead you can date the beginning of Prada in 1971 (although in reality it is the birth of 1913 by Mario Prada opened a shop in the prestigious Galleria Emanuele in Milan), when Miuccia Prada joined her family, turning a classic leather goods brand into something unique, where her personal touch (oversees everything from clothing to beauty, from accessories to the collection for the Foundation) makes individual, unconventional, practically "different" from the rest.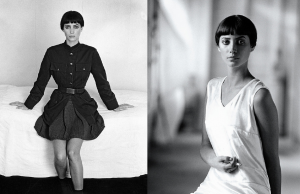 Prada advertising campaign S/S 1994, Christy Turlington, photo Peter Lindbergh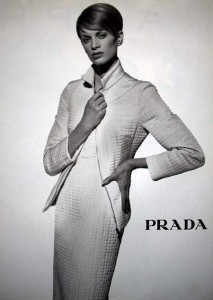 Prada advertising campaign F/W 1995, Kristen McMenamy, photo Peter Lindbergh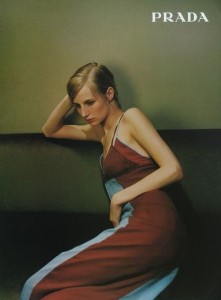 Prada adv campaign F/W 1996, Esther De Jong, photo Glen Luchford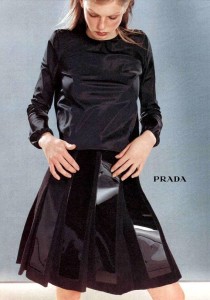 Prada adv campaign A/I 1998, Angela Lindvall, photo di Norbert Schoerner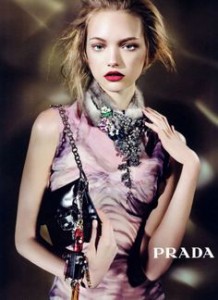 Prada adv campaign A/I 2004, Gemma Word, photo Steven Meisel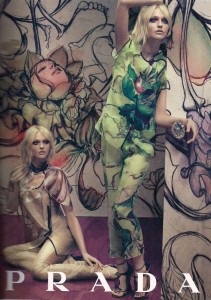 Prada adv campaign S/S 2008, Sasha Pivovarova, photo Steven Meisel
Prada adv campaign S/S 2013, Sasha Pivovarova and Raquel Zimmermann, photo Steven Meisel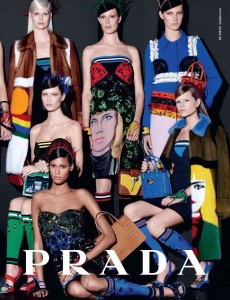 Prada campaign S/S 2014, photo Steven Meisel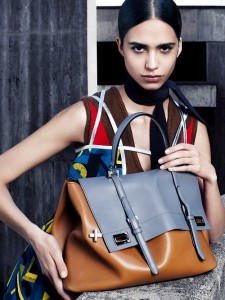 Prada adv campaign F/W 2014, Mica Arganaraz, photo Steven Meisel
The rebirth of Gucci is mainly due to the nineties when the couple Tom Ford and Domenico de Sole, respectively creativity and business, report Gucci glamour Hollywood lost for many decades. In those years, it is very easy to see famous people with something Gucci (Madonna of all), in the video clip, the red carpet, in stylish editorials around the world. Thanks to a very sensual aesthetic (which is combined with tastes of those years), to advertising campaigns that leave very little to the imagination (many by the great Mario Testino), to fashion shows unmistakably sexy (funds blacks, smokey eyes, beautiful models and aware). For me it is a Gucci dress of beads that I wore one last year feeling a little dea (the same was led magnificently by Gwyneth Paltrow and Kate Moss , that responsibility!).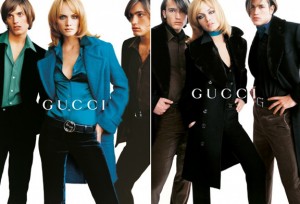 Gucci advertising campaign F/W 1995, Amber Valletta, photo Mario Testino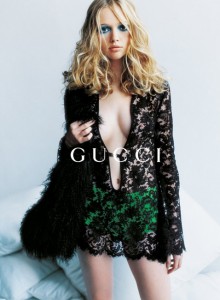 Gucci adv campaign S/S 1996,  photo Mario Testino
Gucci adv campaign F/W 1996, Giorgina Grenville, photo Mario Testino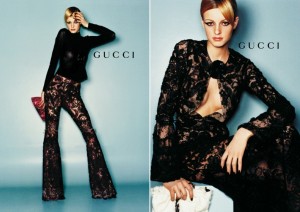 Gucci adv campaign F/W 1999, Jacquetta Wheeler, photo Mario Testino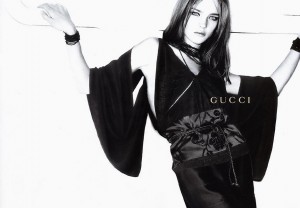 Gucci adv campaign F/W 2002, Natalia Vodianova photo Mario Testino
Gucci adv campaign F/W 2004, Daria Werbowy, photo Mario Testino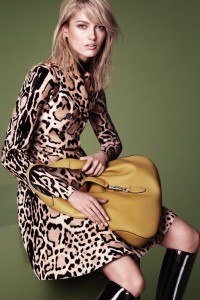 Gucci adv campaign F/W 2014, Karmen Pedaru, photo Mert Alas & Marcus Piggot
For Prada instead must mention the effect "Miuccia," or one who more than any other has been able to combine tradition and innovation, culture and art with great marketing and sales strategies, making your company an empire with more than seven and a half million items products each year. For me it means an old Prada black nylon backpack that I gave with the first earnings, finally a bag not more for day or evening, that backpack you could wear with anything. The real "news" was as a material hitherto "poor", the nylon, suddenly became luxurious and absolutely a "must have". From here I think it started the success of this brand, make the usual unusual, the unpredictable predictable, the banal original.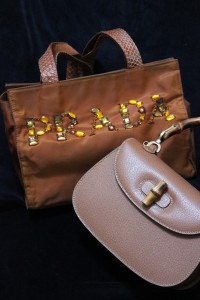 Vintage bags Prada and Gucci
Some iconic pieces of Gucci starring Beatrice Brandini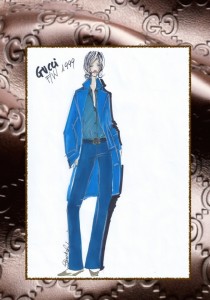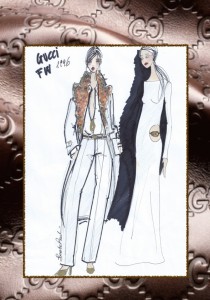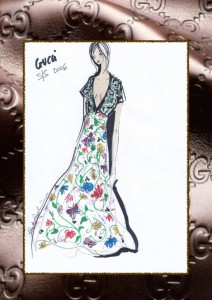 Speaking of style the two brands could not be further apart. Gucci has indeed maintained over the years a common thread with his past, creating a modern but somehow always true to its DNA, to its origins and especially its symbols (the canvas personalized with G cross, bamboo with bamboo bag, the Jackie bag, pattern Flora, the grosgrain green-red-green terminals moccasins and accessories), counting, like few others, on a number of celebrities like Grace of Monaco, Jacqueline Kennedy, Alain Delon, David Niven, Elizabeth Taylor, long before the Selfie and red carpet, doing glamor its strong point. Prada each season instead shuffles the cards (I am convinced that if she could do that would do it in a much shorter time!). It 's almost an obsessive search for the new and novelty, even when the search starts from a item / fabric / object discovered in the flea market, the result is completely original. The aesthetics of Prada is this, not complacent, DIFFERENT, sometimes the line between good and bad taste in the sense of excessive (not redundant and NEVER vulgar), eccentric, almost snobbish, in coupling of materials and colors, patterns that overlap but that ultimately are perfect. Anyone tried the same exercise would probably be a disaster, Miuccia Prada no.
Some iconic pieces of Prada starring Beatrice Brandini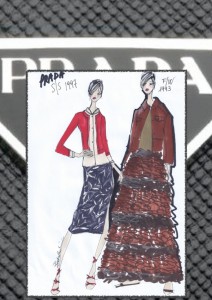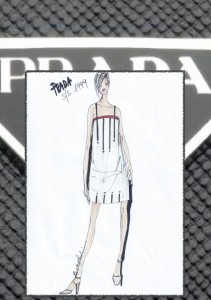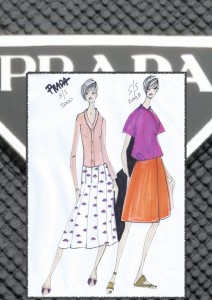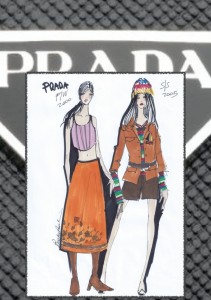 Despite these "valuable differences", both Gucci and Prada are the highest expression of Made in Italy (although Gucci, alas long time, is no longer italian), in the purest sense of the term and deep. Creativity, imagination, craftsmanship, luxury, dream, beauty and so much work behind these wonderful products that we admire in the windows of the world.
Good life to all!
Beatrice