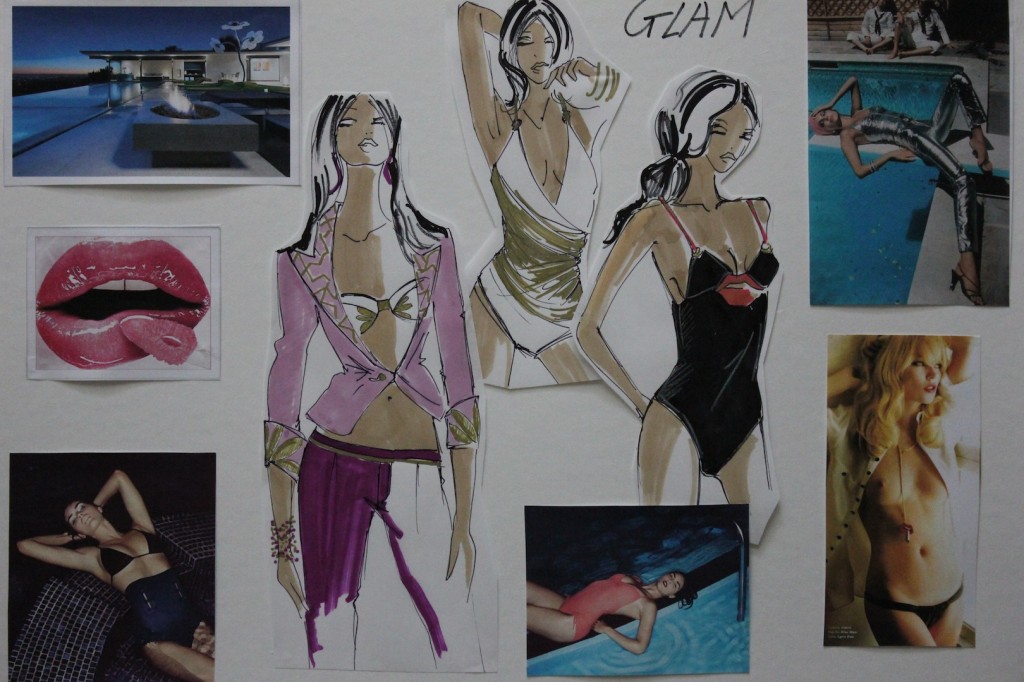 "GLAM" mood by Beatrice Brandini
This is a fair effective for those who work in the area of the beach. Many proposals and italians and foreigners stand, I saw a small but important signs of recovery. Also in this case the Italian excellence is an added value of this field.
Nice the idea of a beautiful florence lying on a tropical beach, (the poster for the exhibition), for perfection
there is no limit …
Also thank to the organization, Toscana d'Amare srl, to be "generous" making the life of  visitors less complicated:  a free fair, useful gadgets at the
accreditation moment (a shopper and a fan of pressed paper, florence these days is particularly hot!), and finally for not being snobbish as often happens in many other exhibitions …
These are the macro trends identified at the fair for Summer 2014, on these I do a  mood in order to adding personal impressions.
FRESH SPIRIT a colorful trend, rich color effects, two-dimensional prints and textures. geometric patterns and bright colors like orange, red, yellow.
GLAM EXOTIC ethinc patterns,
tropical prints and floral. but it is not the usual folk influence, here the collections become glam and luxurious. important the use of the particular and the accessory.
POWER PLAY  new attention to the body, trying to enhance it not only revolutionaries cuts, but also with high-performance fabrics, here are the protagonists:
breathable fabrics, new fit and stitching techniques (laser, foils, applications techno). contenitive bras and knickers that refer to corsetry.
GEO EVOLUTION a celebration of nature, with an ethical message of attention and respect.  The study of nature to be the inspiration for this theme. Colors are light blue, turquoise, green,
cobalt blue.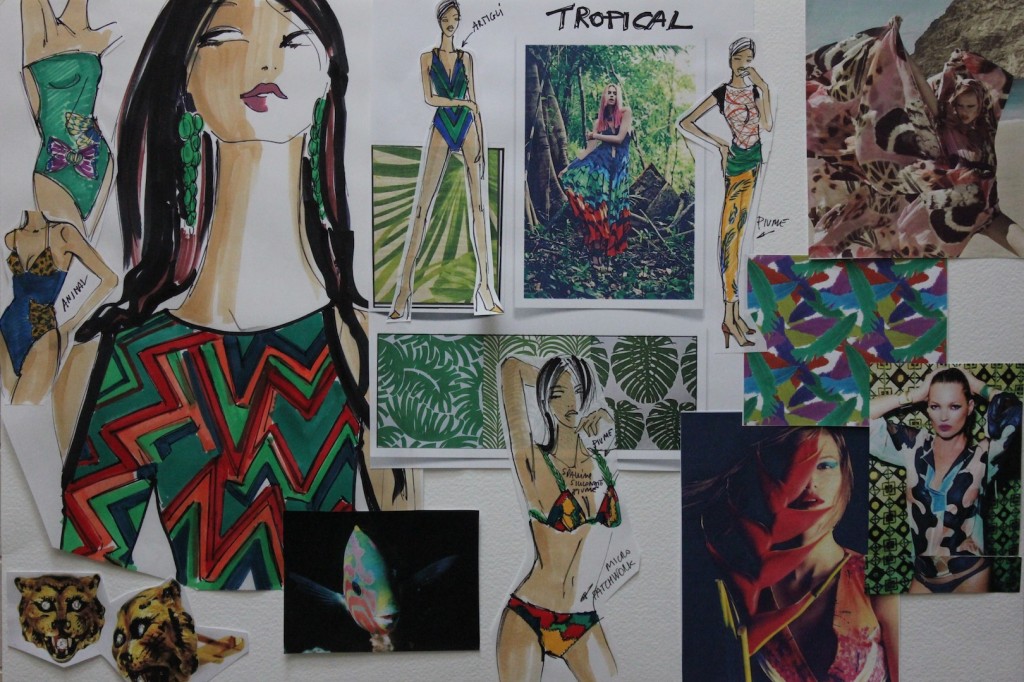 "TROPICAL" mood by Beatrice Brandini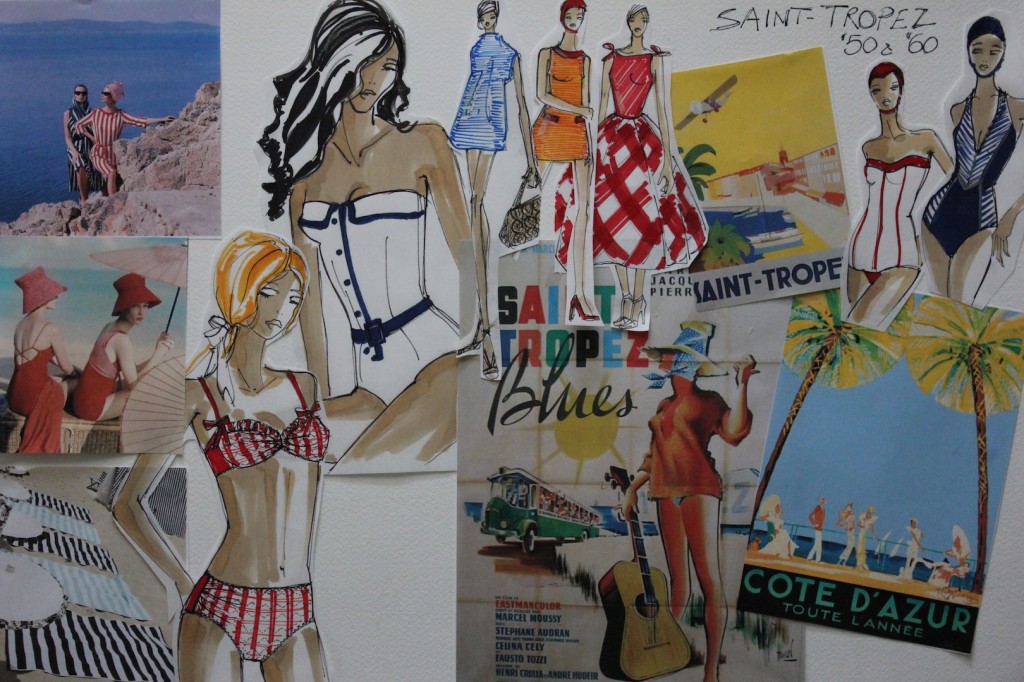 "SAINT-TROPEZ" mood by Beatrice Brandini
I also noticed:
Patterns that recall the best Pucci on 60's.
Colors inspired by Brigitte Bardot on Cote d'Azure, with classic vichy patterns,  micro marinaie stripes,  monochrome dots and embossed fabric effects.
A small proposal  with soft and delave effects, where the palette became dyed and dusty, less summer (mauve, powder, sage green).
Many camouflage effects, sewn with laser, to make the beach proposal more aggressive.
Orange and pink, in their many others shades (lobster, geranium red, fuchsia, pink, lilac and wisteria proposal for a more romantic and vintage).
I enclose only one photo, it is a concrete fair, direct to place orders, less directed to the image.
Of this brand: "Luna di Giorno", I was surprise by the sophistication of the proposal exposed, a collection that refers to cruises of the 30's, when travel was really a luxury and the prerogative of a select people. Terry fabrics, stripes, marine effects taken from ceramics, characterized the collection. Beautiful!