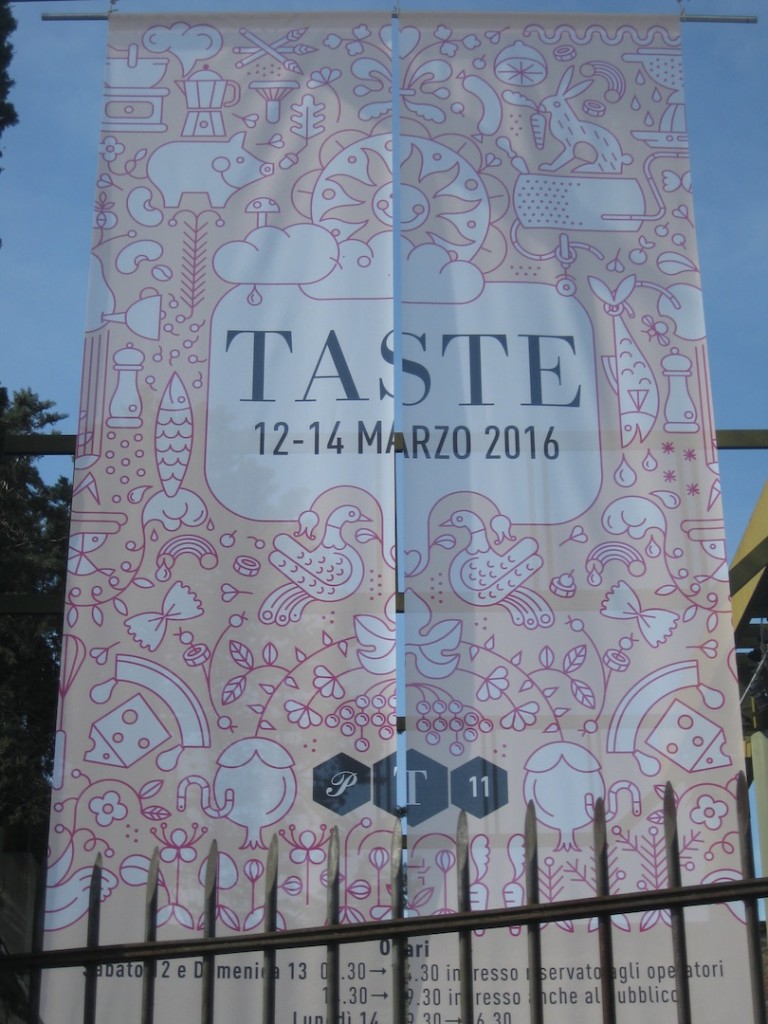 Banner 11° edition TASTE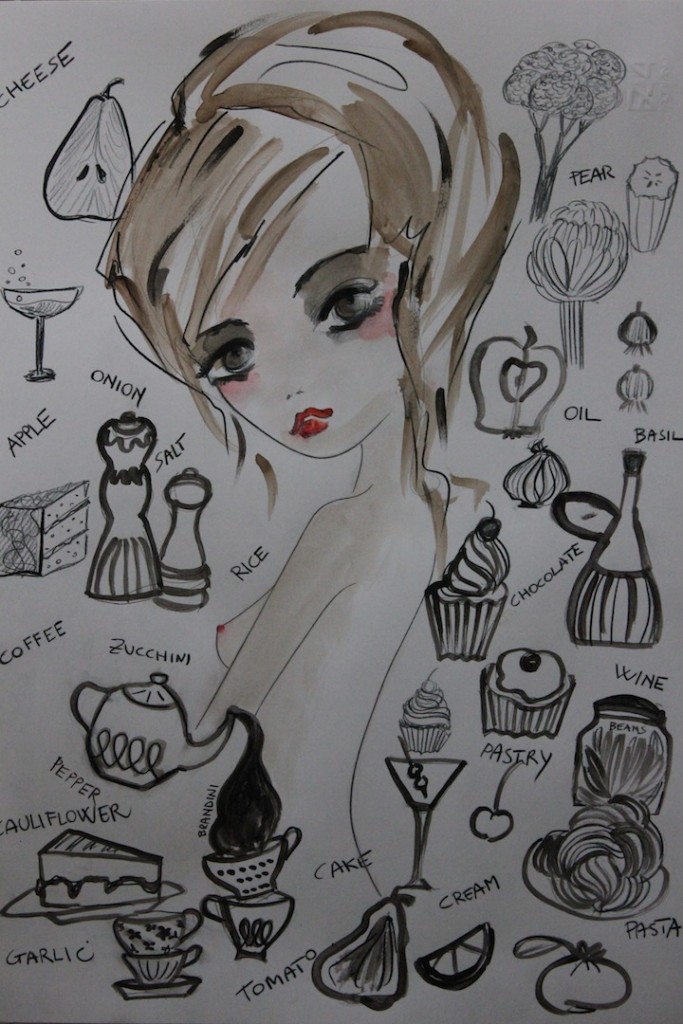 "Cream" by Beatrice Brandini
From March 12 to 14 at the Stazione Leopolda is the appointment with Taste, the Pitti event exhibition dedicated to excellence in taste and CULTURE of quality food.
creative scarecrows the entrance to the entry of exhibition
Edition, this, more and more extended in number of spaces, visitors, exhibitors and thepublic, proving that the food universe is increasingly topical and pleasure theme, with exhibitions, restaurants, broadcasting, dedicated directories, websites , starred chefs or chefs DIY … that invade our daily lives.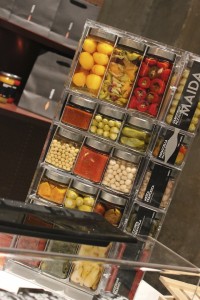 MAIDA jams and preserves that come from the wonderful land of Campania, respecting the seasons and crops with excellent raw materials.
La Marzocco, famous espresso machines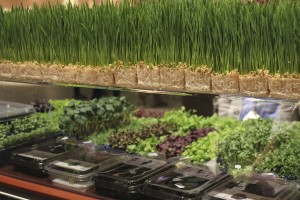 Koppert Cress, Holland herbs to flavor dishes of chefs around the world
Pure saffron in threads, it becomes a fantastic saffron liqueur, pasta, sweets, jams, honey….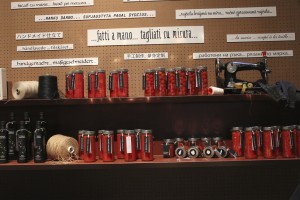 Masseria Dauna, sauces and above all a wonderful tomato sauce …. there is something more than a good plate of spaghetti with a great tomato ?!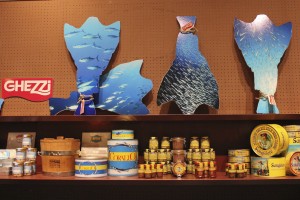 Ghezzi … tuna, mullet, anchovies, cod … quality in the selection of raw materials and ancient techniques of working
Casearia Carpenedo these are not cheeses are emotions … they made me taste of gorgonzola with raisins, sublime, congratulations!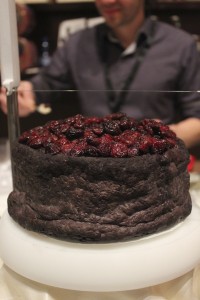 LA CASEARIA CARPENEDO
The Giardiniera Morgan, jams and preserves …, in pot for each family member …, made with so much love and so amazingly good …
Pitti Immagine with Taste (along with gastronauta Davide Paolini) was perhaps the first to realize the potential that he had food in our near future (this is the eleventh edition, the first was in 2005!), picking at a fair 340 companies, or the best of Italian productions in eating and drinking.
Beautiful staging of Taste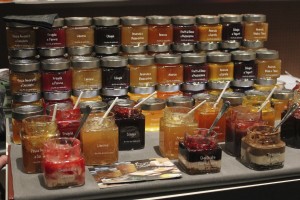 Corte Donda, chocolate, jams and preserves … but above all fantastic mustards such as pears, plums, figs, apples, celery, green tomatoes ….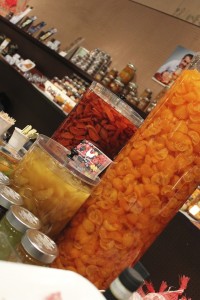 Corte Donda
Artigiano Pastaio "Cav. Giuseppe Cocco ", mountain wheat, spring water, old workings, the dough once, good pasta …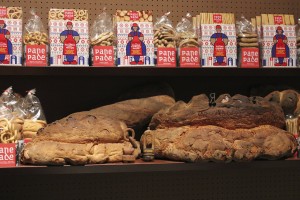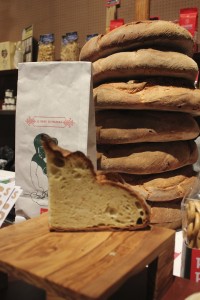 Pane e Pace – Matera, an incredible penis made with oven to firewood largest of Matera (27 sqm) … unique landscapes and traditions make this land and this city a World Heritage Site and the European Capital of Culture for 2019 … perhaps thanks also to to their bread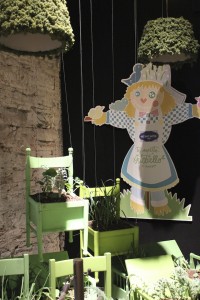 Staging of Taste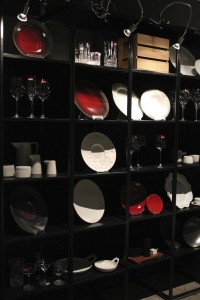 Caraiba luxury, beautiful accessories for a table full of class, style and eccentricity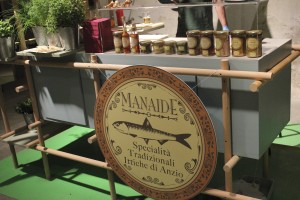 Manaide, seafood … the culture of fish and its preservation in salt at Anzio, a history and an ancient tradition of the Roman Empire .. Manaide resumes this tradition with the values of quality, freshness and sustainability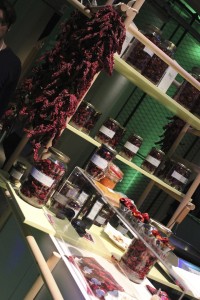 MAB Buongiorno agricultural Masseria, the best raw materials as the "Pepper Crusco" also called "Red Gold Lucano"
Beautiful photos from the project "In Her Kitchen" by Gabriele Galimberti. A trip down our planet to celebrate the world's grandmothers in their kitchens, with their recipes, with their love …
"In Her Kitchen" by Gabriele Galimberti
"In Her Kitchen" by Gabriele Galimberti
"In Her Kitchen" by Gabriele Galimberti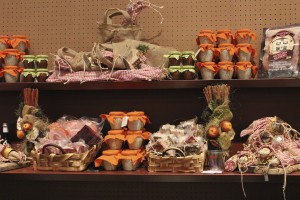 Salumeria Giacobbe Butcher, excellent quality meats from small farms controlled by the territory
Brùton brewery, producers of premium beers such as the award-winning White, silky and velvety, the Momus, invigorating and enveloping, the Limes wine fouled …. all different, all unique, all delicious
Romagna Terre, meat and sausages, but also dairy products. Company founded thirty years ago in which the main effort is to preserve ancient lost recipes of our land. Constant research, excellent raw materials and a limited production make the difference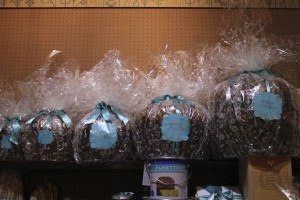 Dall'Ava Bakery Mariavittoria. famous company in the world for cakes and confectionery, whose mother yeast, live ingredient, produces fluffy and soft dough.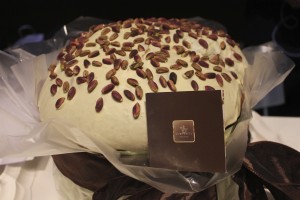 Vincente Delicacies, a wonderful Sicilian pastry, where the place of birth makes the difference, it is in Bronte, at the foot of Etna, which was born the Pistachio DOP Verde, of which this company uses to create wonderful panettone.
The spirit of the Stazione Leopolda, curated by Alessandro Moradei, was that of a village festival, with colors, lights, flavors, bright and colorful, green installations … as saying that the food must be good and genuine, giving happiness and joy , a playful moment, a stop, something you can reconcile with the world ….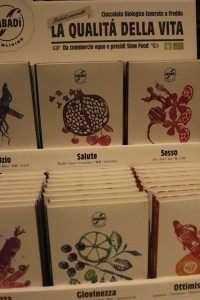 Sabadì Slow Living, chocolate, cakes and sweets in which love for Sicily makes the chocolate of Modica will become the star of a single product, they do not use essences and flavorings but only excellent natural ingredients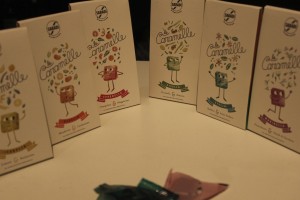 Sabadì Slow Living
Coffee Giordano for more than three generations the best of the world's coffee crop, from the charming gardens in Antigua Guatemala, to shade plantations Indian or Caribbean. A wonderful expressed as its inventors and mentors … the Bottala spouses.
Casa del Dolce, panettone and especially fine almond. Pastry products of excellence that have already earned the company awards and accolades, including international
Tortapistocchi – Florence, for many years an excellent and very special chocolate cake, now known as "chocolate cake of Florence". Without Sugar, eggs, butter and flour … but yet delicious
Pastry Cerniglia, in 1972 the first laboratory of pastry … pursuit of quality, love for this work and the desire to make known the wonderful Sicilian pastries made of puff pastry, almonds, pistachios … in Italy and in the world
Il Convento Penisola Sorrentina, spirits and high quality spirits such as the famous Limoncello bio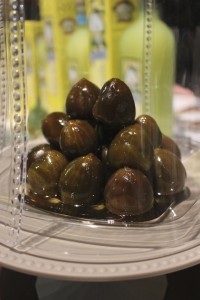 Terravecchia, cakes, jams and preserves …, delicious exclusively handmade products, in which the protagonists are only selected fruits, sons of the homeland, which alone make the difference.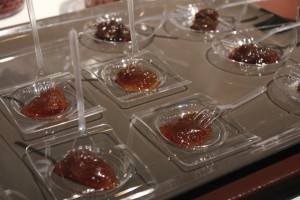 Terravecchia
Bodrato Chocolate, Langhe hazelnuts, cherries of Garbagna, Piedmont grappa … great ingredients for a great chocolate
Pure Stagioni, jams and preserves class, beginning with the packaging, perfect for hosting an intimate and enjoyable time as breakfast, preparing a special dish, a drink … This is not just about food, it is a sensory experience combining taste and sight
Wall Taste, accreditation and registration
I could not photograph everything or quote each exhibitor, a bit 'for the increasingly large audience (thankfully), a little' for a short time, but I'm sure all the companies, without exception, do an excellent job, also because in recent years with this little protection (political, territorial, bureaucracy and attention …), are the real heroes ….
Because this is the thing that has always impressed me, visiting this event, namely creativity, the passionate and absolute love of these entrepreneurs, to create and enhance products incredible, unexpected and creative delicacies with a few, and apparently usual, ingredients … a search for perfection which is not very far from the one who creates a small or great work of art, a search that is the basis of beauty and goodness of the Made in Italy.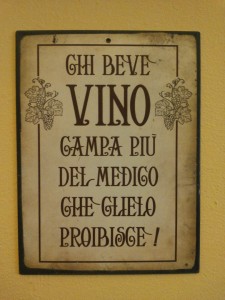 … those who drink wine live more than the doctor that forbids it… .and it's true …
Good life to all!
Beatrice