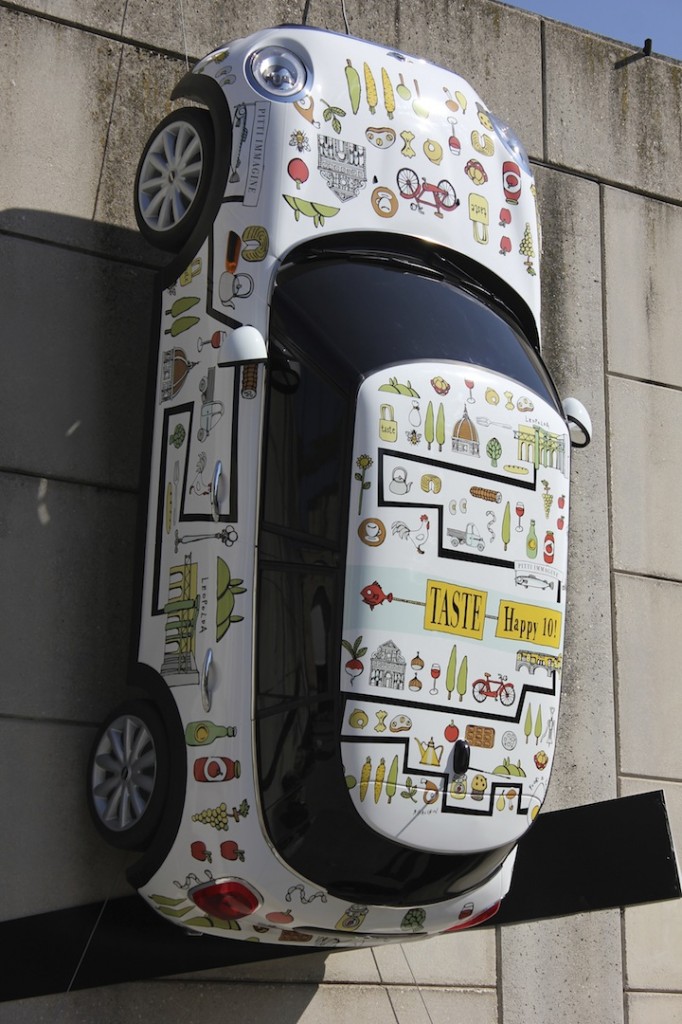 Mini 5-door "customized Taste"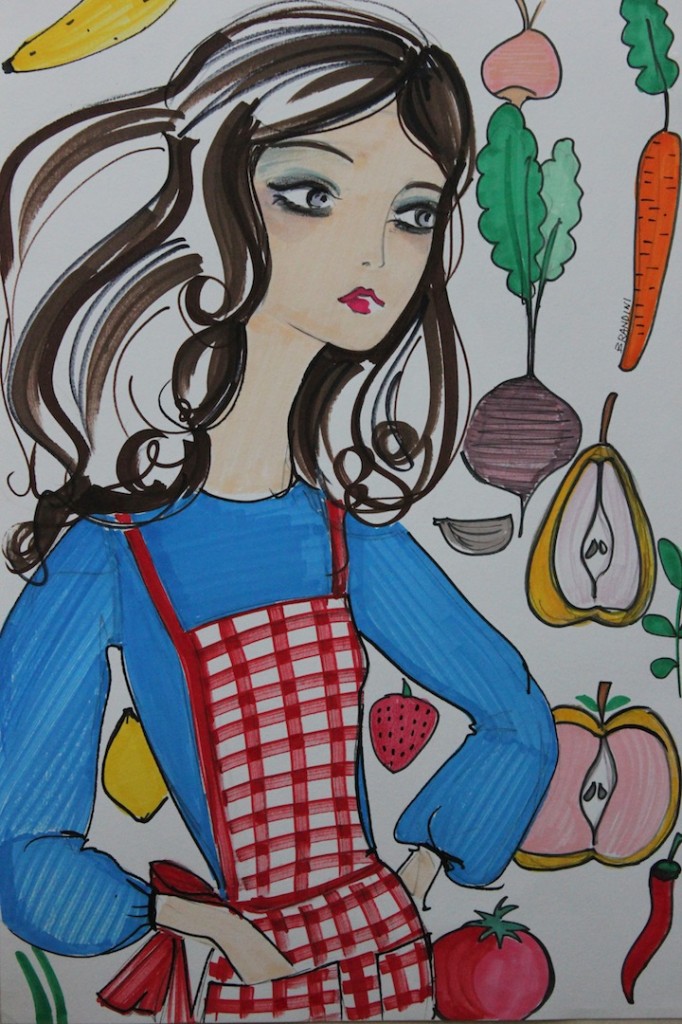 "Thinking about the menu" by Beatrice Brandini
"To make a good joob takes it takes el sabor" … slogan of Beatrice Brandini
Is being held at the Leopolda the event dedicated to the culinary excellence of Made in Italy: TASTE. The fair, organized by Pitti Immagine, is the only real Italian fair about "taste", where you can appreciate, enjoy and buy amazing result of the creativity, work and tradition of Italian gastronomic.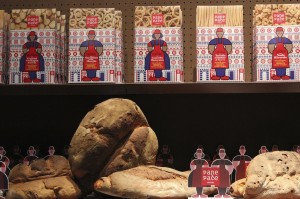 Pane & Pace, Matera …. a wonderful bread and not only
The giardiniera di Morgan, Malo (Vicenza) … the garden first quality inside a jar
Zolla 14 Organic Farm Project, Carbonera (Treviso) …. delicious and "chic" apple juice
32 Via dei Birrai, Onigo Pederobba (Treviso) … craft beer high quality
Artisan Pasta Factory Russo, Cicciano (Napoli) … pasta as it once …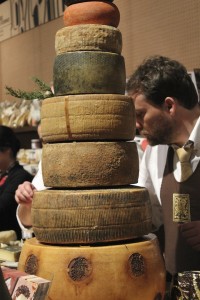 De' Magi, alchimia de' Formaggi, Castiglion Fiorentino (Arezzo)… delicious cheeses
Caffè Giordano, Ivrea (Torino)…selection of great coffee
Chocolate Barbero, Cherasco (Cuneo) … fine chocolate
Born with 120 exhibitors, now has 317 artisans of taste. Instead of hosting chefs and media phenomena as characters born and known through television broadcasts of the kitchen, has always favored and rewarded the excellence of the raw materials with its Italian producers, perhaps this is the secret of its ongoing success.
Fonderia del Cacao, Calenzano (Florence) … chocolate awarded in World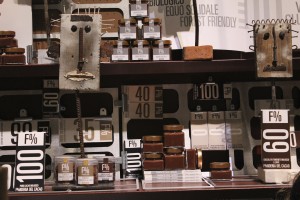 Fonderia del Cacao, Calenzano (Firenze)…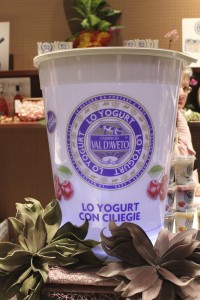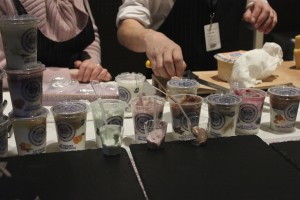 Cheesemaker Val d'Aveto, Rezzoaglio (Genoa) … yogurt that comes from a pristine valley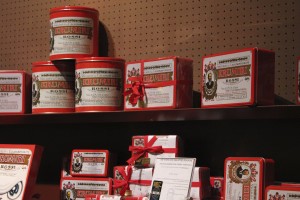 Krumiri Rossi, Casale Monferrato (Alessandria) … biscuits successful
La Perla di Torino (Turin) … chocolate truffles and more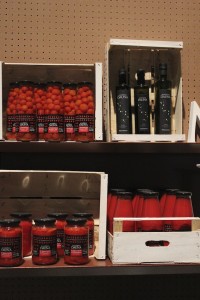 Masseria Dauna, Carlantino (Foggia) … the tomato sauce as did Mom
Masseria Mirogallo, Matera … vegetables, pickles, sauces and jams freshly picked and hand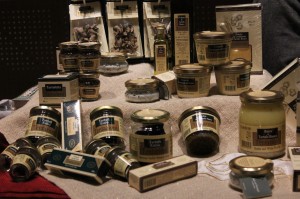 T&C Truffles and specialties, Acqualagna (Pesaro – Urbino) … truffles of long tradition
Also one of the cornerstones of this event is its territorial identity and biodiversity issues important enough to characterize the next edition of the Expo in Milan.
Marioluca Giusti, refined household items made from synthetic materials
Ratafià, Florence …. very nice handmade creations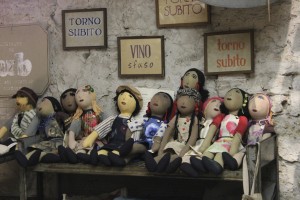 Ratafià
Tablecloths.it, Prato (Florence) … how to enrich our table with delicious accessories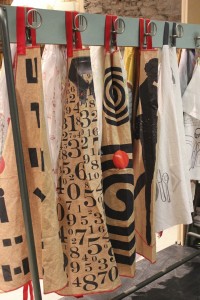 Tablecloths.it 
It's a fair pleasant from a visual point of view, smell, taste, but also a way to discover new things, tasting. Also, talk to a producer at the show becomes a way to find out how through an ingredient, a recipe, taste, lurks a passion and a tradition that is often handed down from generation to generation, giving rise to a "special" product.
5 aprons sewn in prison … idea born from the collaboration between the Italian Academy of Art, Fashion and Design, the Creative Workshop and Taste … a way to give a second chance
5 aprons sewn in prison … idea born from the collaboration between the Italian Academy of Art, Fashion and Design, the Creative Workshop and Taste … a way to give a second chance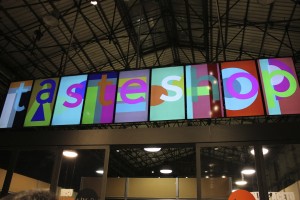 Entrance of the "supermarket" TASTE SHOP
Staging TASTE
Staging TASTE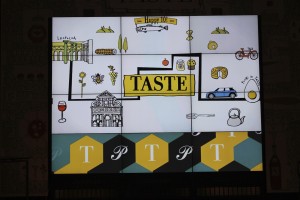 Layout Taste
For me it is much easier to talk about fashion, but if we think about Italian food is not very far from the Italian fashion, both are the result of a great work of craftsmanship, ingenuity, passion, small or very small businesses able to create masterpieces, but also a lifestyle that characterizes our country and it does love worldwide.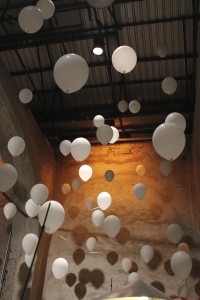 Staging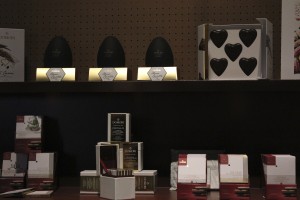 Domori, None (Turin) … top quality chocolate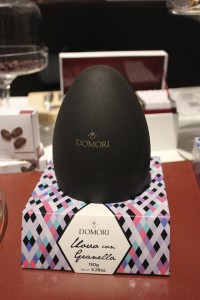 Domori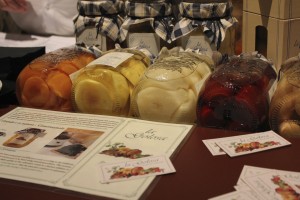 Farm La Golosa, Montelparo (Fermo) … 100% fruit handmade generates jams and syrup tasty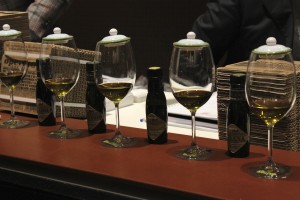 Opera Olei, Livorno … excellent extra virgin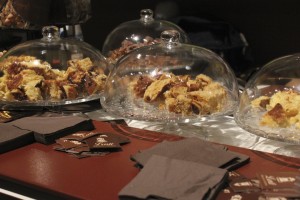 Lenti Pregiata Forneria, Grottaglie (Taranto), panettone and confectionery products of excellent quality
Amaretti Jacobbe Sassello (Savona) …. biscuits and other specialties made as in the past
The most interesting thing is that (this is the emphasis that puts this fair) and as for fashion, our region is characterized by excellence; if there are the silk factories in Como, Parma is the salted pork, if Prato is famous for carded fabrics, in Montalcino's Brunello, whether in Naples there are the best garment tailoring for men, is to Paestum mozzarella more good …. probably it is the nature of our land, seas, mountains, plains and countryside among the finest in the world coexist giving life to many other beauties and "specialty".
Caraiba luxury …  precious collections for the table as cutlery, glasses and others objects
Marina Calamai, an art devoted to food …
Marina Calamai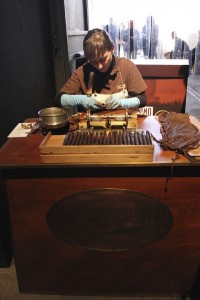 Tuscan cigar manufactory … tradition at work
The food is really one of the pleasures of life, I believe strongly that people who eat well live better, both from a health and nutrition point of view, both from the point of view of satisfaction / fulfillment, both essential to stay healthy.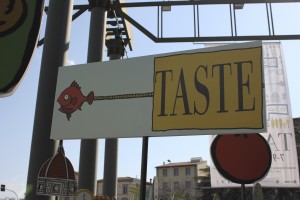 and then "cheers the good Italian food" …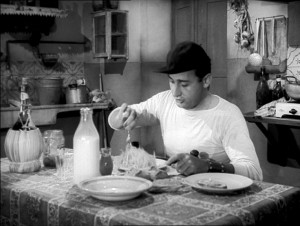 An American in Rome. Alberto Sordi, directed by Steno, 1954
Good life to all!
Beatrice