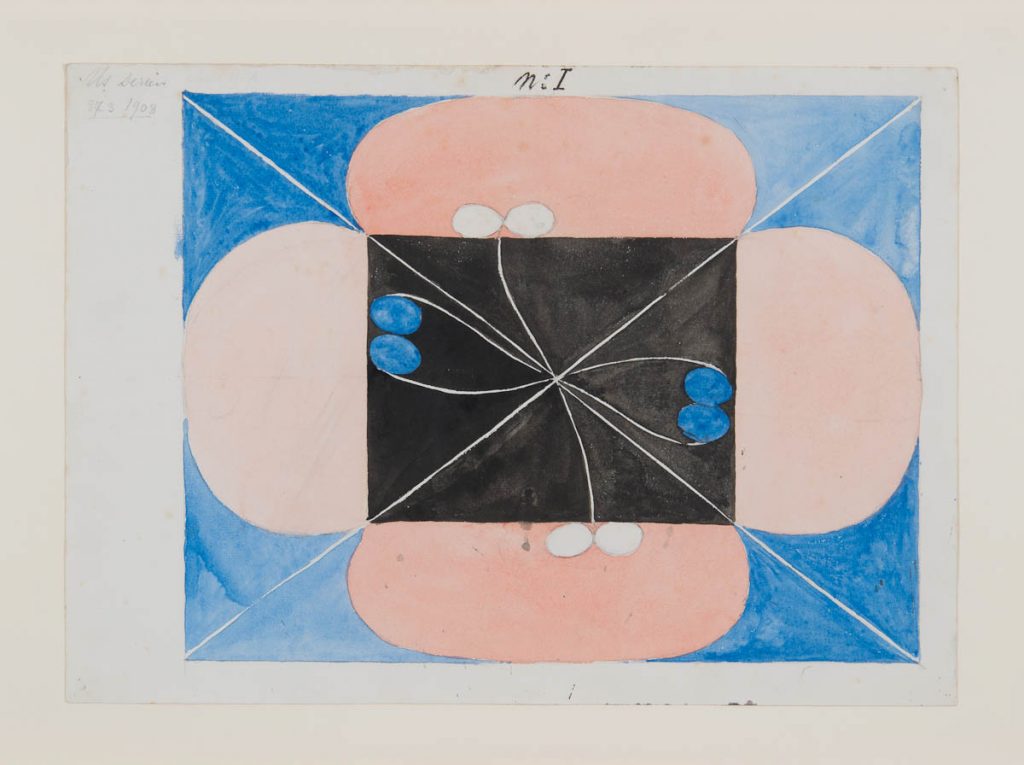 Work by Hilma af Klint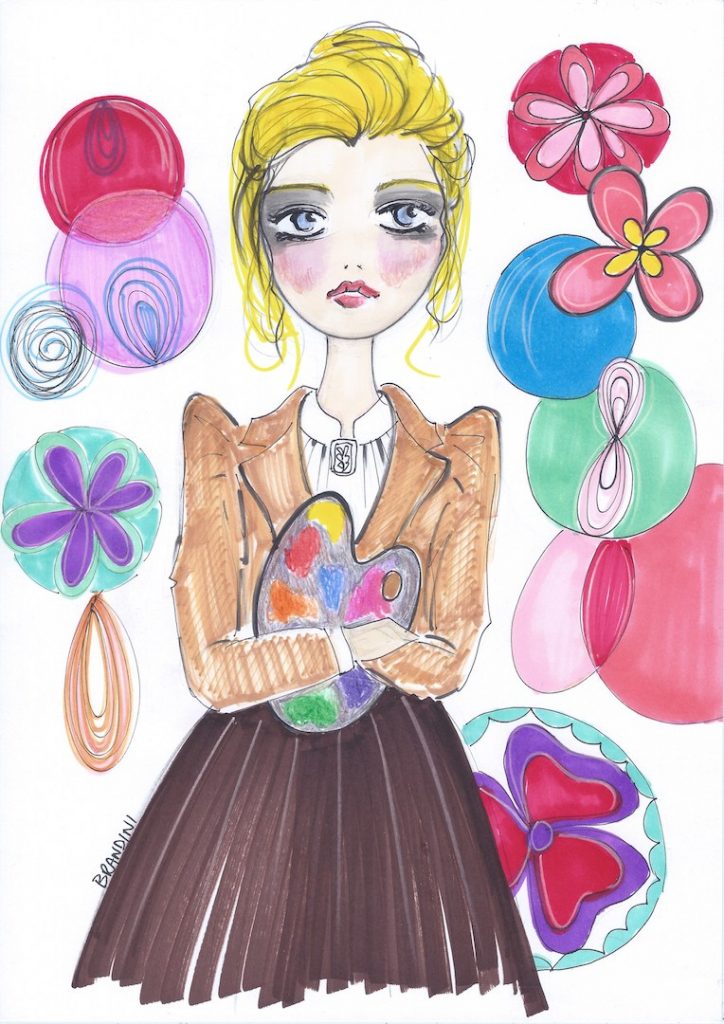 "Hilma" by Beatrice Brandini
Hilma af Klint was a great artist, unfortunately little known until some time ago. Her was a courageous and honest choice, fearing that the world would not be ready (perhaps to a female artist ?!), in her will she decided that her abstract works would be revealed only twenty years after her death, and , while the world praised Kandinsky, Malevich, Mondrian, only figurative and landscape works were known to her, despite having already experimented (before them and with excellent results), the technique of abstract art.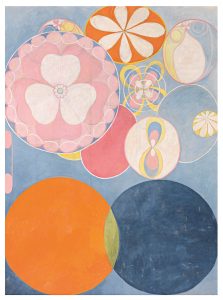 Work by Hilma af Klint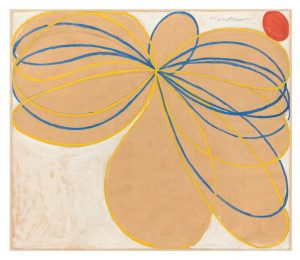 Work by Hilma af Klint
Af Klint was born in Stockholm in 1862 to a wealthy and cultured family; graduated with honors from the Royal Academy of Fine Arts (one of the first women of her generation to receive higher education), she soon became a respected painter in her hometown.
Two portraits of the splendid artist Hilma af Klint
Subsequently she approached philosophical and esoteric currents, such as spiritism and theosophy, very popular doctrines in the Europe of those years, especially in literary and artistic circles. She was also deeply involved in the Theosophical Society, of which she was a member, in Sweden, since 1889. As well as the Order of the Rosicrucians which constituted an important source of inspiration for her. From these influences her painting will experience a profound evolution, her mystical visions of reality will become abstract language, but they are not simply geometries and signs, for her abstractionism was a personal representation of what is invisible.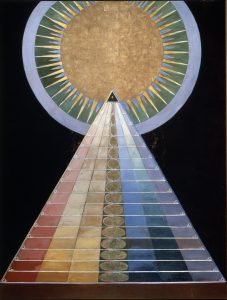 Work by Hilma af Klint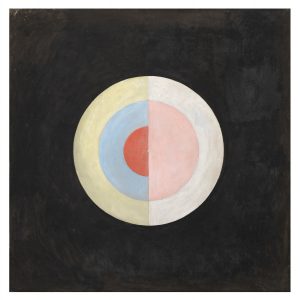 Work by Hilma af Klint
It is important to underline the "Paintings for the temple" commission, developed in the esoteric field, in which Hilma af Klint remained engaged between 1906 and 1915, and which profoundly changed the course of her life. This collection included 193 paintings divided into several series and subgroups. These were very early pieces of abstract art, elaborated in the western world.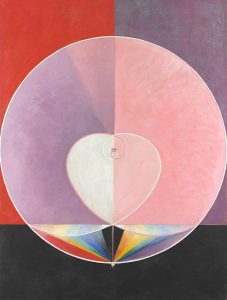 Work by Hilma af Klint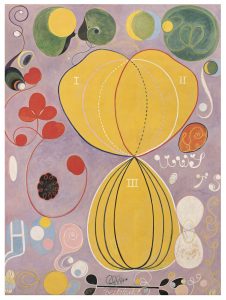 Work by Hilma af Klint
Her international debut was celebrated in the exhibition "The Spiritual Art – Abstract Paintings 1890 – 1985, held at the Los Angeles County Museum of Art in 1986. The traveling exhibition continued in numerous US cities, and marked the beginning of a well-deserved international recognition.
Two glimpses of the exhibition at the Guggenheim in NY: "Hilma of Klint: Painting for the Future".
But it is significant that today it will be celebrated again with the beautiful exhibition at the Guggenheim in New York, Hilma of Klint: Painting for the Future. Probably if it had not been for a newfound female awareness, for a desire for gender and role equality, for movements like the #MeToo, perhaps this artist would not have returned to the limelight.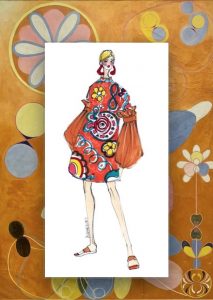 Mood "Hima af Klint" by Beatrice Brandini
And it would have been a real shame because her art is a source of inspiration, it is energy and pure beauty. An incredibly modern and innovative artist, her most beautiful works are those between 1906 and 1920, when Hilma experimented with a new abstract language, preceding, it should be emphasized once again, the well-known names of Kandinsky, Mondrian, Malevich.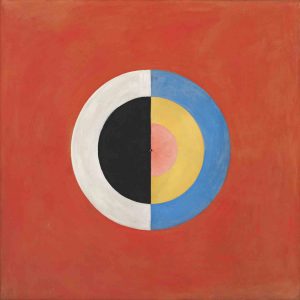 Work by Hilma af Klint
Behind these works that we admire and contemplate so much, there is an introspective and spiritual world, which then is the world of each of us, which questions the meaning of life and its mystery.
Immense Hilma, I hope that even with my small and modest post, the world can get to know you and celebrate you more and more, as you deserve.
Good life everyone!
Beatrice