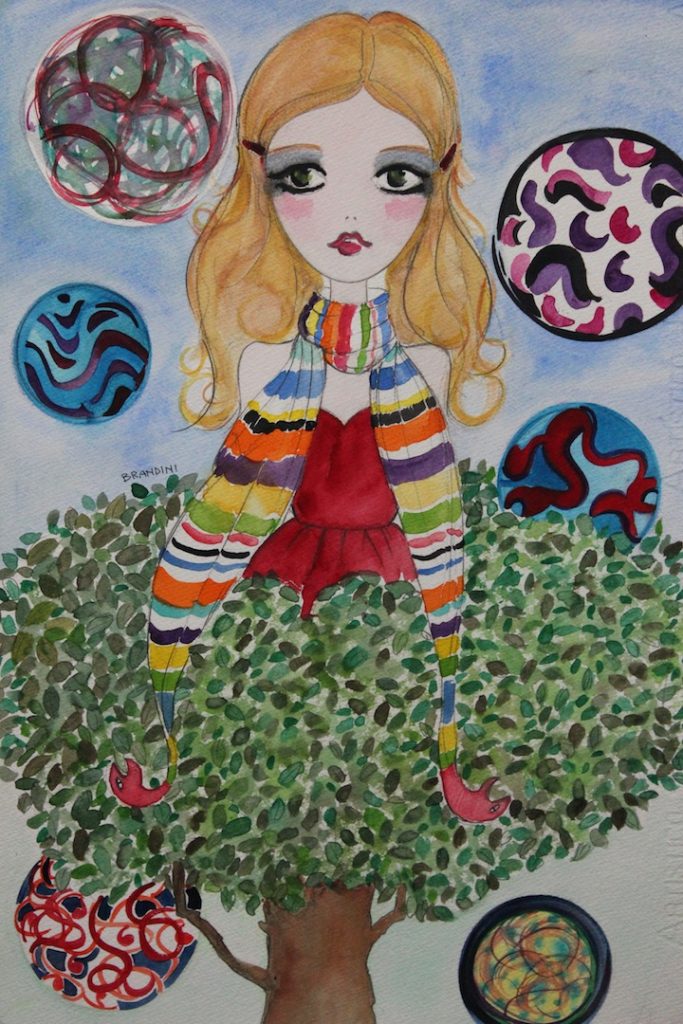 "Dorothy in the magic garden" by Beatrice Brandini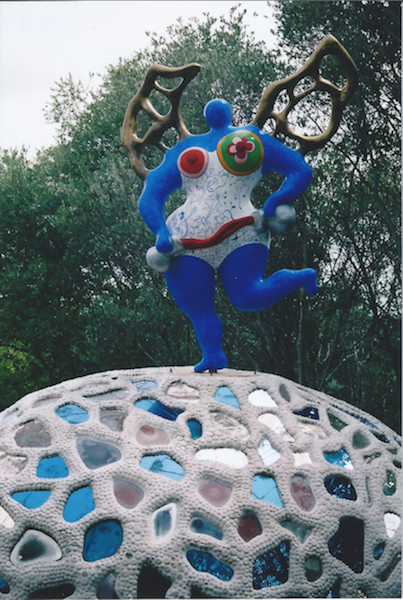 The Temperance by Niki de Saint Phalle
Today I want to talk to you about a magnificent garden, located in the Tuscan Maremma, which is called "Il giardino dei Tarocchi/The Garden of Tarots", work of the great artist Niki de Saint Phalle.
Of all the places I have visited in my life, this is one that has left a mark on me and excited me the most. As soon as you have paid your ticket and enter, it's hard to believe that what you are seeing is real.
Going past a wall, you find grandiose sculptures and it is like you have entered another world. It is not very widely publicized or well-known and I have never understood why!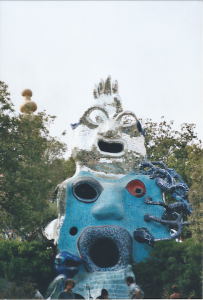 It is located in Garavicchio, near Capalbio.
If you are around those parts, if you have planned a weekend in Tuscany, make sure you visit it, and dedicate at least an afternoon to it (it is very large), you can even take your children, they will just love it.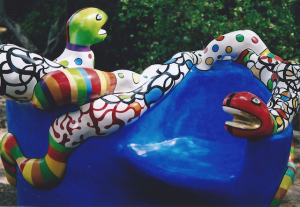 Below a brief history.
This monumental work was created by Niki de Saint Phalle between 1979 and 1996 (just think about how long it took to make). The work comprises 22 monumental sculptures, some of which are liveable spaces, which are inspired by the major arcana of the Tarots. All of them are made of reinforced concrete, but they are covered in magnificent mosaics of ceramics, mirrors and glass.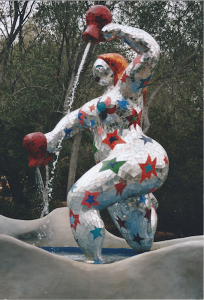 It seems that the inspiration, the flicker, came to the artist many years earlier, when visiting Gaudì's Guell Park in Barcelona; from that moment, the eclectic and creative Niki thought that sooner or later she too would have created "her own" garden.
The owner of the land was from the Caracciolo family, since they were friends of the artist, not only did they give her freedom in execution, but they never imposed any time limit. Part of the success of this magical place is down to this belief.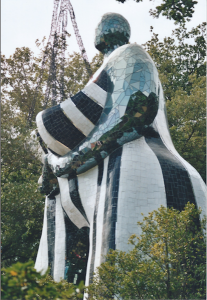 It is said that during this long creative process the artist underwent many difficulties, physical ones, requiring her to interrupt the work for months, economic ones (to finance it she created a perfume and many multiples) but in the end Niki de Saint Phalle created her most important work, something that will stand the test of time, generation after generation.
One of the tings she said on completing the work was that the garden was created with LOVE, FOLLY, ENTHUSIASM and FAITH… I too think that we should fight very hard for the things in which we believe….
The Empress (where the artist lived while creating this monumental garden) the Wheel of Fortune, The Pope, Justice and The Moon are, in my view, the most fascinating things, but truly everything here, even the smallest, is MAGNIFICENT.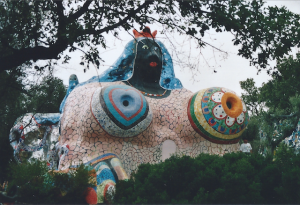 The photos I have added (Temperance, The Magician, The Empress, Justice, etc.) and a drawing of mine inspired by this magic will help you understand the place better.
A good life to all!
Beatrice