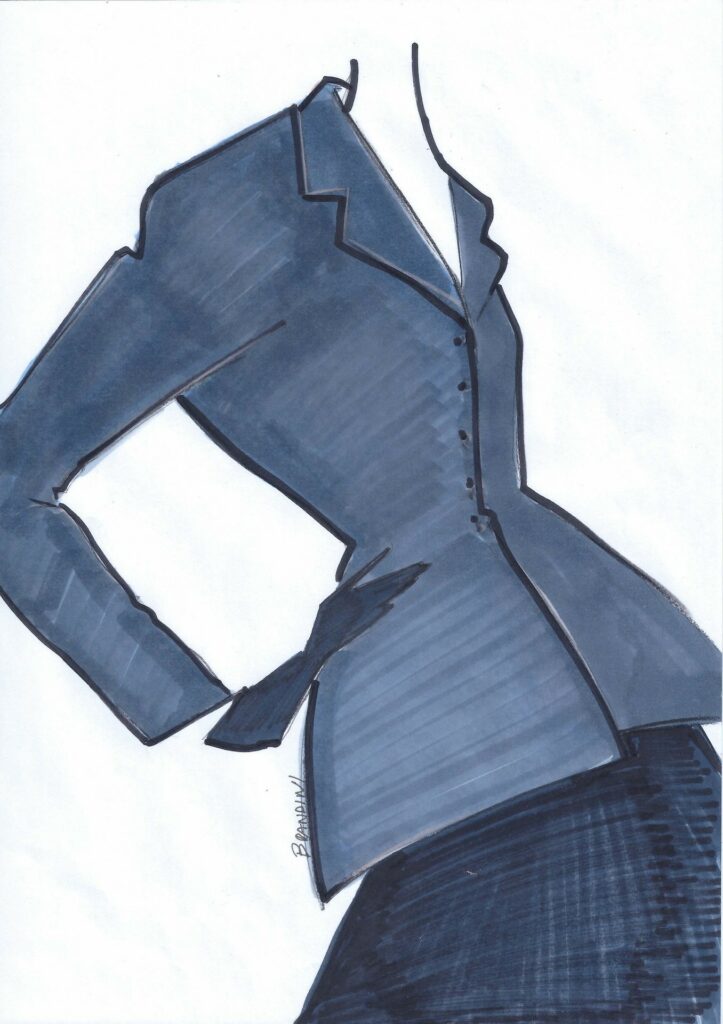 Dior: The New Look, by Beatrice Brandini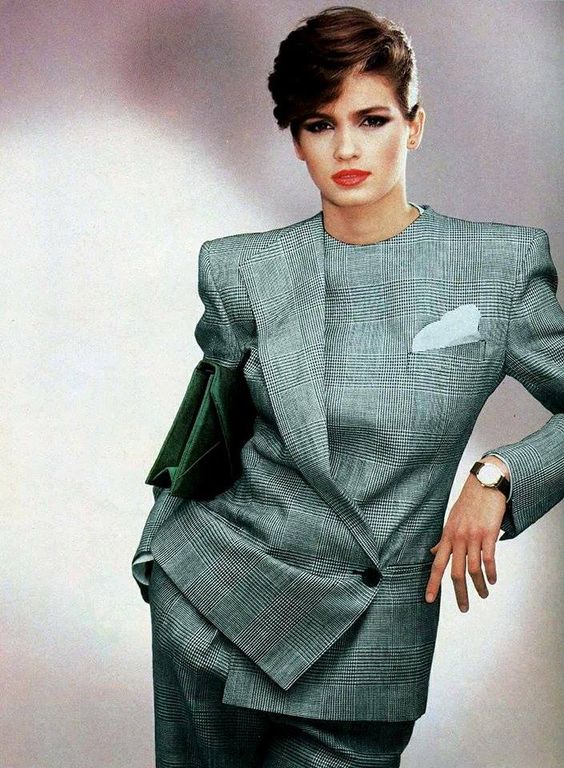 Giorgio Armani Gia Carangi photographed by Aldo Fallai, 1980
It is a timeless garment, a symbol of female emancipation, but also of timeless elegance.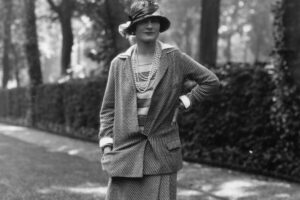 Chanel 
It seems that its history began in 1837 when the captain of the ship HMS Blazer, honored by the visit of Queen Victoria, decided to dress his crew elegantly, providing them with a double-breasted navy blue blazer with customized brass buttons.
Christian Dior and the New Look
Over the years the jacket has undergone numerous transformations, so much so that it becomes part of women's clothing like any other garment.
Smoking di Yves Saint Laurent, photo di Helmut Newton
In the 1920s it was a symbol of female emancipation, of those women who abandoned corsets and terrible splints for the jacket, a somewhat androgynous and revolutionary style garment. In the period of the Great War it becomes a necessary garment because it is practical, its shape is unstructured and masculine, characterized by many pockets.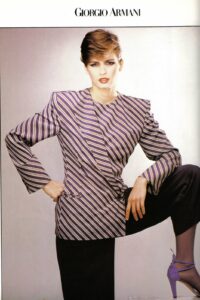 Giorgio Armani, 1980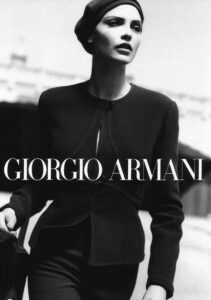 Giorgio Armani, 1996
Coco Chanel invented a model, it was 1954, which intercepted precisely the desire for change and independence of women, it was made in tweed without collar or lapels, the same jacket that is still today an object of desire and dream for millions of women in every corner of the world. planet.
Giorgio Armani, photo Paolo Roversi 2003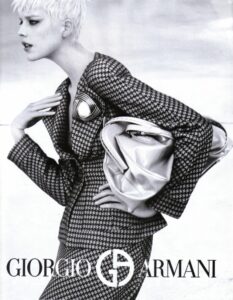 Giorgio Armani, 2007
In the Sixties Yves Saint Laurent made the jacket feminine and sensual, he even presented a suit, the tuxedo, for women, there are images, especially the extraordinary ones, taken by Helmut Newton, which have rightfully entered the collective (erotic) imagination.
Yves Saint Laurent 
In the early seventies it is an Italian designer, Giorgio Armani, who creates the perfect jacket, designed for women who are finally starting to enter a board of directors and who for this need elegance but also authority. The Armani jacket is a men's jacket designed for women, with a perfect cut, noble and precious fabrics, a fit that makes women wonderfully elegant, whatever their physicality.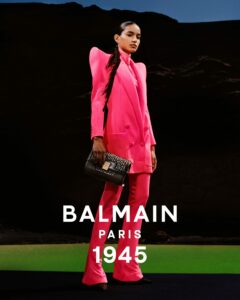 Balmain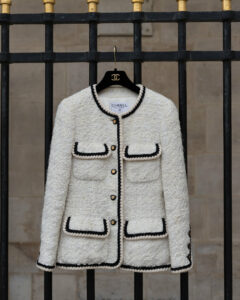 Chanel
Today there are also those of Dior, by the hand of the talented Maria Grazia Chiuri, the subtle ones of Dior Homme or Saint Laurent, by the hand, at different times, of Hedi Slimane. The precious ones by Balmain, and the always extraordinary ones by Giorgio Armani.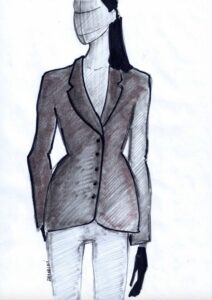 Jacket interpreted by Beatrice Brandini
For clothing, the jacket is what we could define as a "safe haven", that garment that saves you on every occasion and for which the motto "less is more" is perfect. It is a passe-partout, transversal garment, and above all it works on practically everything, from jeans to soft and masculine trousers, from pleated skirts to college-style minis, with heels or sneakers. Always.
Long live the jacket and its wonderful interpretations.
Good life to everyone!
Beatrice