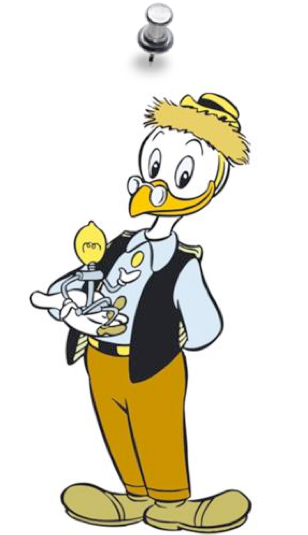 Archimedes ( W. Disney )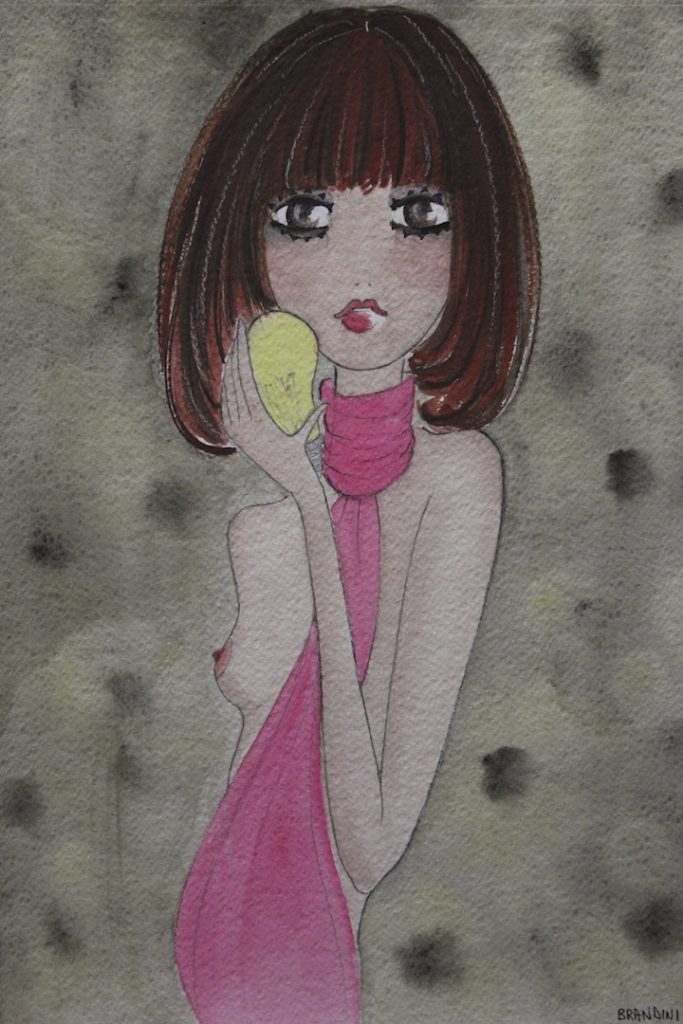 " LIGHT" by Beatrice Brandini
"The man who walks in the footsteps of others, leaves no footprint " …. Joan Brannon
I often do not get to sleep because I blend an idea in my head. I consider it a huge force that motivates you to find new ways or to build something. Only the fact that it has managed to not make me get to sleep or even to " get up " from the bed, in a time when I was exhausted by fatigue, suggests it might be great is his power. Then if also reveals winning, then it is worth to fight for it, defend it, and try to achieve it.
In my life experience I realized that only with ideas solve problems or create adequate loopholes. Our idea is to pursue a vital source of motivation more exciting than you might have, then if it also results in a benefit to others, the purpose and the result become noble.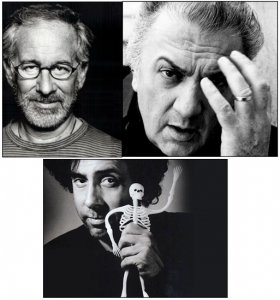 Spielberg, Fellini, Burton
I think of inimitable characters that have created something new, showing how this innovation or idea were to become important, famous, and finally ESSENTIAL for all ….. So if you have a good idea not to give up, even if you stay only with your will and awareness, sooner or later it will work, and others will be "bewitched"!
                                          Gandhi                                                                           Rita Levi Montalcini
Historically, inventions, and then the ideas, we have lightened labors, lengthened life, entertained or amused, made us stronger and attractive …. With a good idea can move entire populations, improving them, with a bad idea, you can quickly destroy.
                                         Renzo Piano                                                                              Picasso
I want to remember and thank people like Gandhi with its magnificent optimistic message of non-violence; I think of Picasso, with his inventiveness, has created a new concept of beauty; to Montalcini, pure science and the sacrifice of a life lived for others; Renzo Piano, with its beautiful buildings, one of the first Italians to design iconic monuments in Paris or New York; Steve Jobs, with his technological inventions that made our lives more convenient and aesthetically more beautiful; Renzo Rosso his jeans has revolutionized the concept of Lifestyle in the world; Gio Ponti, Gae Aulenti, Achille Castiglioni, Ettore Sottsass, Alessandro Mendini …. imaginative, histrionic, great architects; Armani and Miuccia Prada, along with all those wonderful designers who have created a new feminine aesthetic; Tim Burton with his poetic visionary; Bill Gates, enlightened entrepreneur and philanthropist, and an example of how an idea change our daily lives ; Diego Della Valle with its successful idea of a center of Italian luxury; brave director Steven Spielberg who has given us great emotions; Leonardo Del Vecchio, a true example of self-made man, who created the world's largest enterprise luxury eyewear in the world; Federico Fellini fantasy and poetry in the service of the images, and all the other "great examples " that I forgot.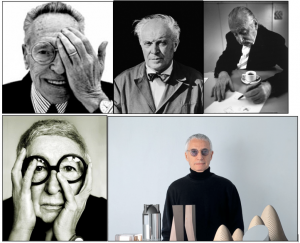 Castiglioni, Ponti, Sottsass, Aulenti, Mendini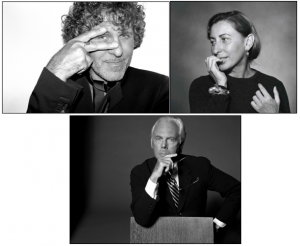 Rosso, Prada, Armani
Finally a thought to all the common people, just like me, all those people who struggle every day for their ideas , which are concrete projects, ideologies, or simply emotions. The ideas do not cost anything and no one will ever take them off from the head …..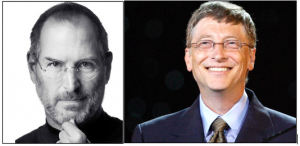 Jobs, Gates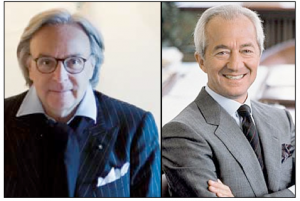 Della Valle, Del Vecchio
I conclude with a beautiful rainbow, a phenomenon rare that I dedicate to anyone with a good idea, and which must , however, also a little 'luck to achieve it.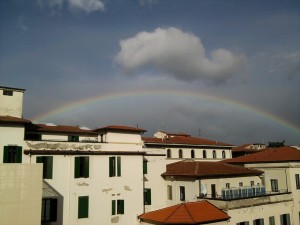 rainbow over the rooftops of Florence
Good life at all!
Beatrice