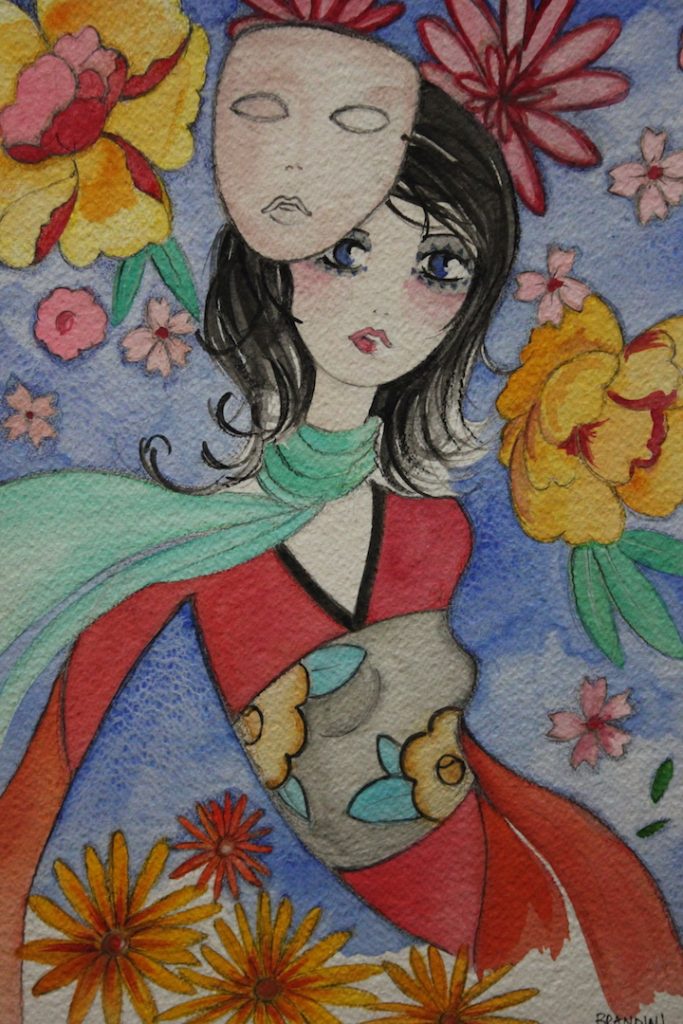 "Flower of the East" by Beatrice Brandini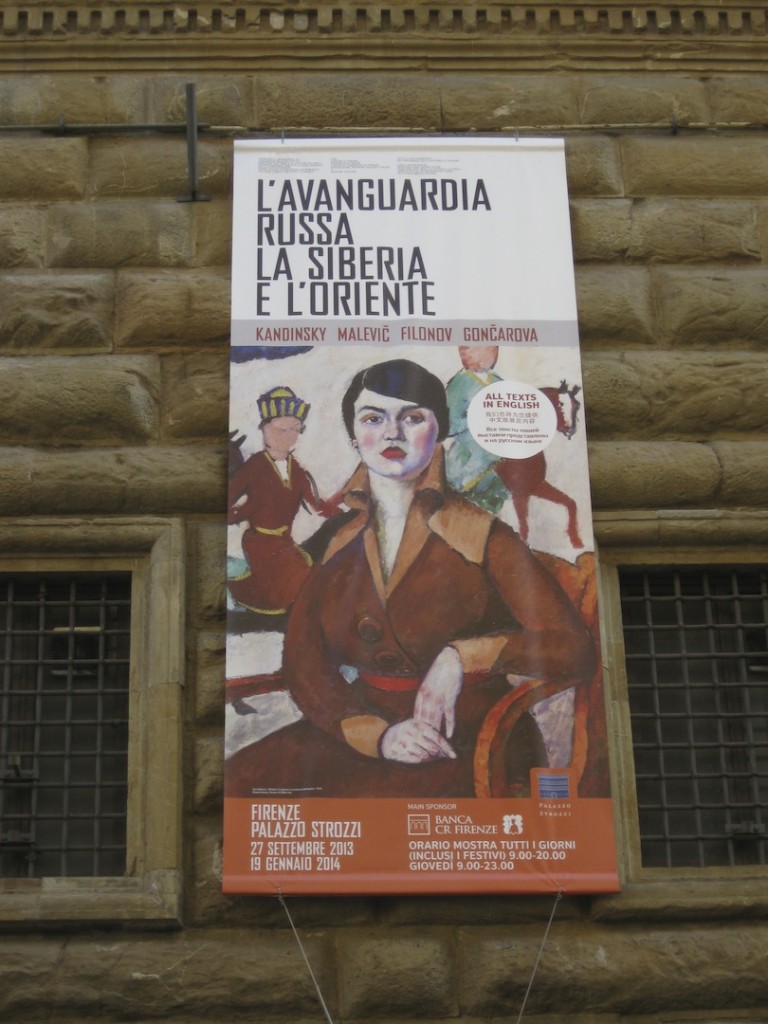 Banner of the exhibition
Until 19 January 2014 at Palazzo Strozzi (Florence), there is an interesting exhibition that highlights the link between the Russian art of the late nineteenth and early twentieth century and the East.
Side of Palazzo Strozzi                             Elevator in the building, which has been reproduced a painting, impressive!
It 's interesting in particular to understand that this artistic and philosophical "contamination", was crucial for the Russian art and a lot of art of the twentieth century, the origin of Russian Modernism.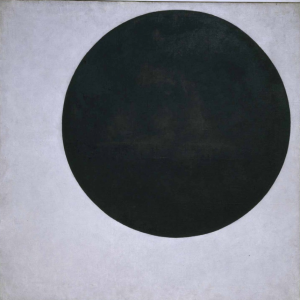 Kazimir Malevic "Black Circle", 1913  – St. Petersburg, State Russian Museum
Most of the works on the exhibit have never left the museums or private collections of origin, mostly Russian, so they are exhibited in Europe, specifically in Florence, for the first time.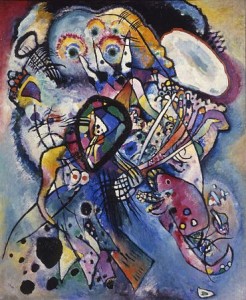 Wassily Kandiski "Two ovals", 1919 – St. Petersburg, State Russian Museum
The curators have examined and exposed stone creations of the Neolithic Age, the Chinese popular prints, engravings Japanese ….. because these were the cultural influences of Russian artists before the October Revolution of 1917.
The attraction of the unknown and the oriental exoticism, as well as for the exploration of the irrational, were key issues in the research of many Russian painters, a quest that will give life to Rayonism, Suprematism … from figurative painting to abstract painting.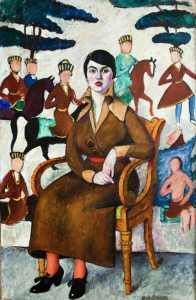 Il'Ja Maskov "Portrait of Lady in an armchair", 1913 –  Ekaterimburg Museum
On display are paintings by Léon Bakst, Pavel Filonov, Natalia Goncharova, Wassily Kandinsky, Kazimir Malevich … and other artists maybe less famous but equally worthy of attention and importance.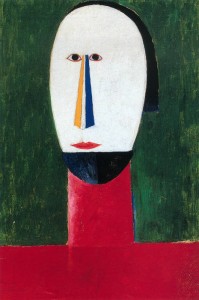 Kazimir Malevic "Head",  1928 –St. Petersburg, State Russian Museum
I was impressed by some of the statements of the masters, I photographed a banner to be able to share with you ….
The most "significant", perfect to explain the philosophy of the exhibition is to Vaslay Nijinsky: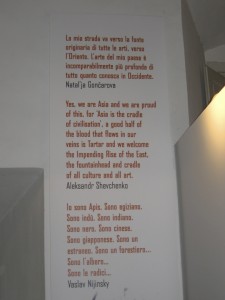 Banner
"I am Apis. I am Egyptian. I'm black. I'm Chinese. I'm Japanese. I'm an outsider. I am a stranger …. I am the tree … Are the roots ..
It could be an actual hymn to freedom and diversity. Aggregation as well as among men ….
Good life to all!
Beatrice