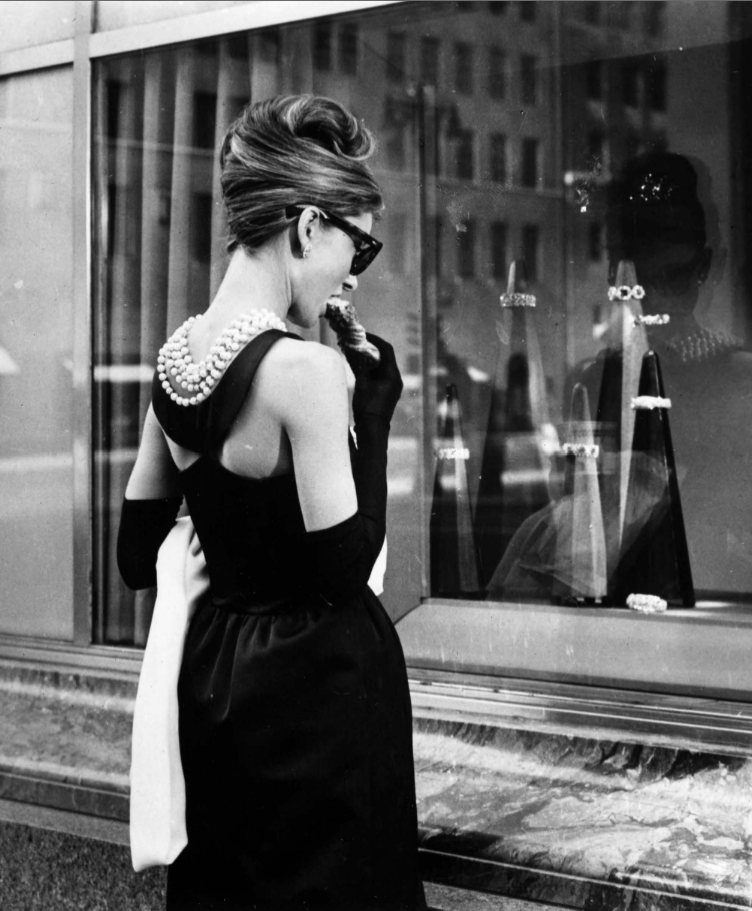 Audrey Hepburn in "Colazione da Tiffany"
"Holly" by Beatrice Brandini
"Wonderful creations make wonderful life …" Charles Lewis Tiffany.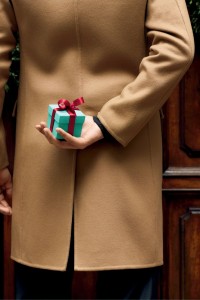 We all know the brand Tiffany & Co., famous for its jewelry, for that wonderful movie with Audrey Hepburn (Holly) in which he played a universal idea of elegance, for those silver hearts to the wrists of the It girls, employed, students , managers, housewives … from all over the world … and for those wonderful blue packets with white ribbon that make you dream, hiding who knows what treasures …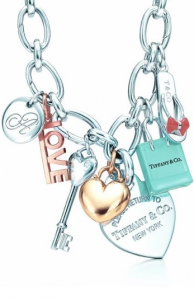 However, few know that it was Charles Tiffany to present, in 1886, the first engagement ring, the famous Tiffany Setting, with six claws that raise the diamond above the band, allowing the stone to capture all the light … A ring that has been witness oath and who knows how many loves in the world.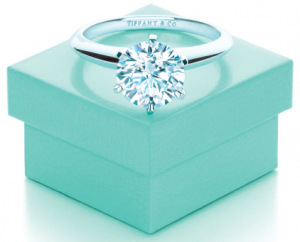 Tiffany was born in 1837 at the behest of Charles Lewis Tiffany who arrived in New York with a clear idea of elegance.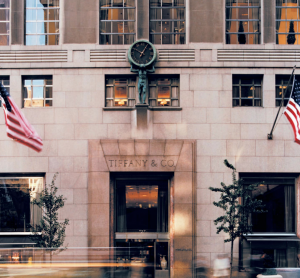 Shop Tiffany & Co. in New York 
The first store was opened in the same year on Broadway, in 1948, Charles Lewis Tiffany buys the crown jewels of France, this episode earned him the title of "The King of Diamonds";  in 1878 participates in the Universal Exposition in Paris. But not only …, Tiffany has produced the ceremonial swords during the Civil War; redesigned in 1880, the coat of arms of the United States, then applied in the one-dollar bill; set of china for the White House; designed in 1917 to 1942 congressional Medal of Honor, the Tiffany Cross. From 1860 to the present has created trophies for events and sports competitions world-renowned as the Super Bowl, the world championship of baseball, etc.. It is not just jewelry but a lot more ….
Advertising campaign F/W 2013
It 's also a company that has a very high quality standard (especially in the jewelry / diamond), and an attention to ethical issues such as the non-exploitation of the environment by mining companies with which it collaborates. Does not sell corals because their supply would jeopardize the marine eco system, and, in 1996, the company was opposed to the excavation of a gold mine that would threaten the Yellowstone National Park …..
Tiffany & Co. has also given a lot of importance to collaboration with designers, making its proposal varied and different.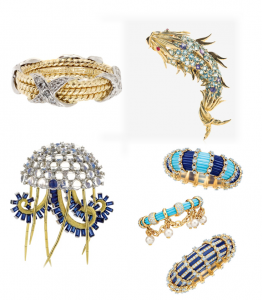 Designs by Jean Schlumberger for Tiffany & Co. 
The most famous are and were: Jean Schlumberger, a collaboration that was born in 1956 and that "dressed" incredible women as Jacqueline Kennedy, Diana Vreeland, Elizabeth Taylor, etc..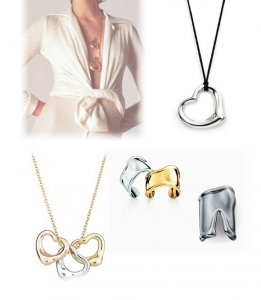 Designs by Elsa Peretti for Tiffany & Co. 
Elsa Peretti, whose collaboration was established in 1974 and which last year was renewed for another twenty years (I had mentioned in a post on the Manager, where I gave to Tiffany the award of gratitude!). The creations of Peretti (great designer born in Florence) have revolutionized the world of jewelry, they take their cue from nature becoming real design objects, sculptures, precious and anachronistic in the glamorous world of classic jewelry.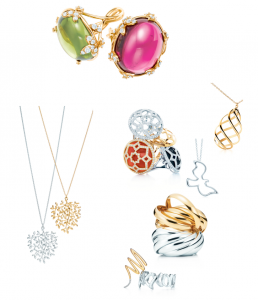 Creations Paloma Picasso for Tiffany & Co. 
Paloma Picasso, who co-founded in 1980 and has created jewelry original, daring and cosmopolitan, combining it with a European flavor to exotic.
In 1878 he was found in South Africa one of the world's largest yellow diamonds, called the Tiffany Yellow Diamond, with a carat weight of 287.2. Cut by the hand of George Frederick Kunz shaped pillow came to have 90 facets. Exceptionally has been exhibited in several museums, but can still be found in the store Tiffany & Co. in New York. It s been worn only twice, by Sheldon Whitehouse at the Tiffany Ball in '57 and in '61 from Audrey Hepburn to promote the film Breakfast at Tiffany's. Then mounted in a creation by Jean Schlumberger and recently on a necklace, in 2012, to celebrate the 175th anniversary of the birth of Tiffany & Co.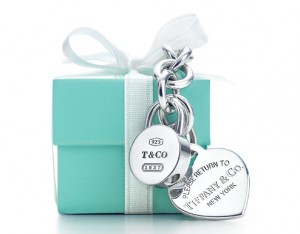 A special note (for me a part of the legend of Tiffany & Co.) deserve the Tiffany Blue Box, or the famous blue boxes. Charles Lewis Tiffany realized their potential saying they were aimed at all those who made a purchase from Tiffany. In 1906, the New York Post wrote: "Tiffany has in store something that you can not buy at any price, you can only receive as a gift: one of her boxes …."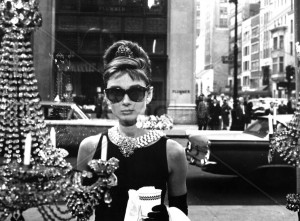 Audrey  in "Breakfast at Tiffany"    
Holly Golightly (Audrey) in the film "Breakfast at Tiffany's claims that enter into that jewelry is entering the "best place in the world, where nothing bad can happen" … maybe she was right … I have visited and I have to say that I had the same feeling.
Good life to all!  
Beatrice