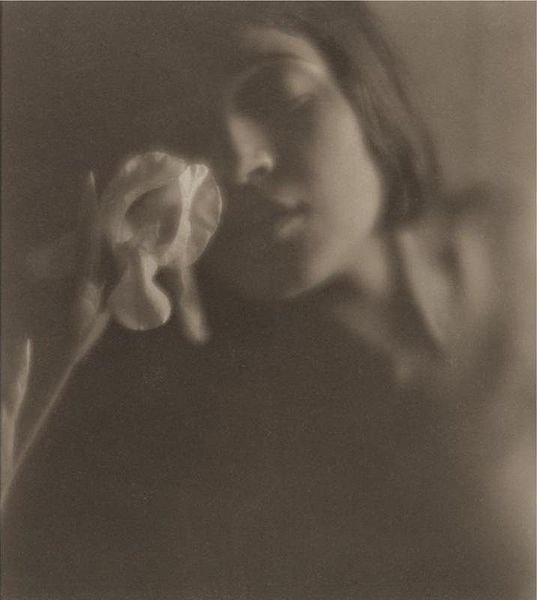 Tina Modotti photographed by Edward Weston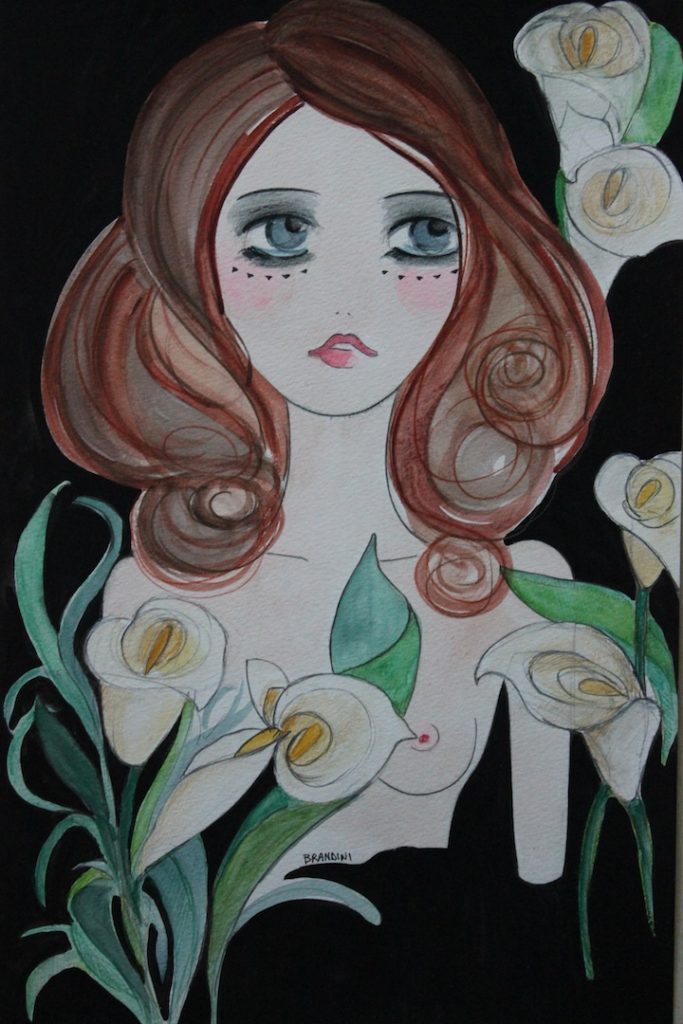 "Tina" by Beatrice Brandini 
"Always, when the words" art "and" artistic "are applied to my photographic work, I feel I disagree … I consider myself a photographer, nothing more. If my pictures are different from what is usually done in this field, it is precisely because I try not to produce art, but honest photographs, without distortion or manipulation. " Tina Modotti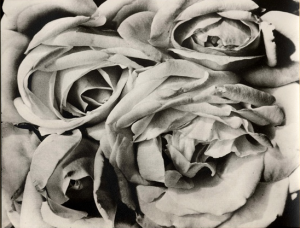 Tina Modotti, "Rose", Mexico 1924 
I have always been passionate and in love with this amazing woman, remember, almost thirty years ago (in that case I was very young), I saw a show dedicated to her, made by Fratelli Alinari Museum in Florence, where they were exposed her portraits, still life, photographs and pictures of her, portrayed by other photographers. I was so rapt that I wanted to know everything about her, buying books and monographs, and asked, immediately after, and in all these years because, although popular, has not been appreciated as it deserved.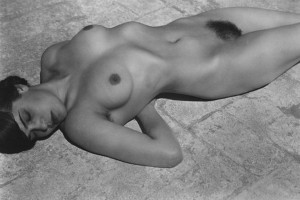 Tina Modotti photographed by Edward Weston "Tina on the roof of the house" , Mexico 1924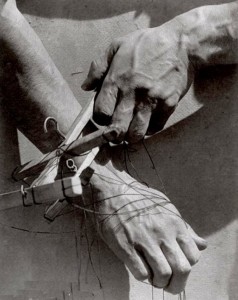 Tina Modotti, "Hands of puppeteer", Mexico 1929 
In Turin, in the Palazzo Madama, until 5th October, there is a beautiful exhibition of her: Tina Modotti retrospective. Who has time to go to Turin to see it go, those photographs will remain etched for a long time, perhaps forever. A mixture of objective beauty, of longing, melancholy and poetry .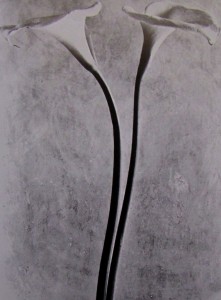 Tina Modotti "Calle", Mexico 1924 
Tina Modotti was an actress, muse of artists and poets and political activist, and one of the most famous women photographers in the world.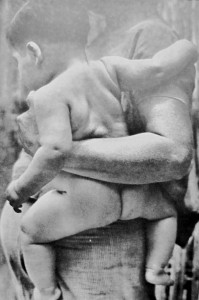 Tina Modotti "Pregnant Mother and Child", Mexico 1929 
She gave voice to the unimportant, exposing the plight of women in Mexico, the exploitation of the working classes, and, even more dramatically, it is impossible for Mexican children to live their childhood. To this has been for a long time "forgotten", her personality, free and secular,  it was difficult to bend and to be inside those part of the world reactionary, bigoted moralist  (last century), that world that even today, in some parts, but above all, in certain mentality, is still strong.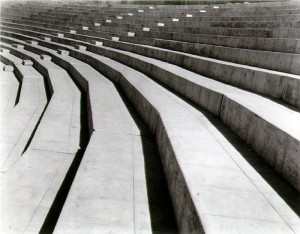 Tina Modotti "Stadium", Mexico 1927 
Tina Modotti was born in Udine in 1896, the family moved to the United States around 1913, where Tina will make the working class, then the seamstress. Young but already demonstrates a passion for the creative community, attending exhibitions, theater, meeting artists and intellectuals. She moved to Los Angeles with the painter Roubaix dell'Abrie Richey, said Robo; some films will play here, but the acting career is tight, especially for the commercial nature of the films in which she participates. Start modeling for photographers, among them the great Edward Weston which will be born with a romantic relationship.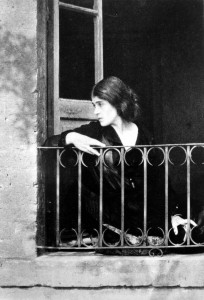 Tina Modotti, Edward Weston photos of 1923 
Coming in Mexico with Weston in 1923, almost by chance, both decided that that will be the place to live. Here you will come into contact with important and influential personalities such as Diego Rivera and Frida Kahlo, but also with all the great muralist painters, as well as the voice of the Mexican revolution and communism.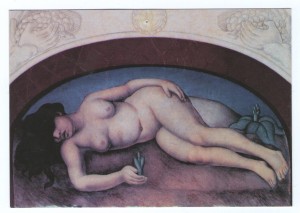 Tina in Chapingo murals by Diego Rivera, Mexico 1927 
Begin to photograph, thanks to iher proximity to Weston (at a young age already reality in the study of his uncle Pietro Modotti), maturing but a personal taste and an expressive autonomy. The photographic career of Tina Modotti is mainly divided into two phases, one the most romantic in which subjects are mainly flowers and nature, a more revolutionary, in which the photograph fulfills the role of the complaint.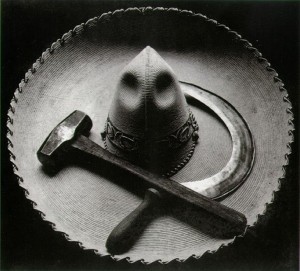 Tina Modotti "sickle, hammer and sombrero", Mexico 1927 
Her political overwhelms, will in fact be expelled from Mexico, wrongly accused of a coup. Coming in the Netherlands, Russia, France, Spain, changing identity and giving aid to the militants and political persecution. Back in Mexico, died in 1942.
"Tina Modotti, sister do not sleep, no, you do not sleep, maybe your heart feels to grow the rose yesterday, the last rose of yesterday, the new rose. Rest sweetly sister. " Pablo Neruda epitaph dedicated to Tina Modotti
I would have liked to get to know the beautiful and fearless Tina, you've never done fold from fear, nor from the tragic circumstances, but especially from the mediocrity of part of the world.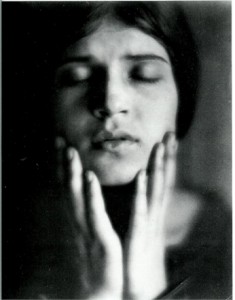 Tina Modotti photographed by Edward Weston 1924 
Good life to all!
Beatrice