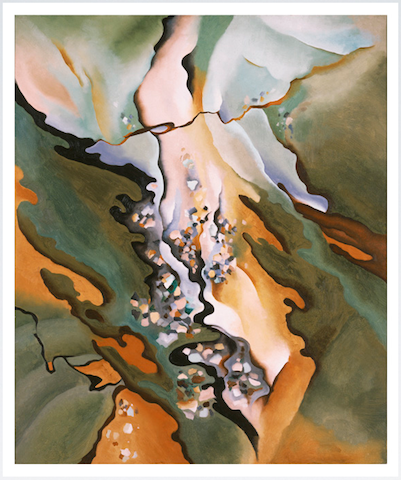 Georgia O'Keeffe "American", Philadelphia Museum of Art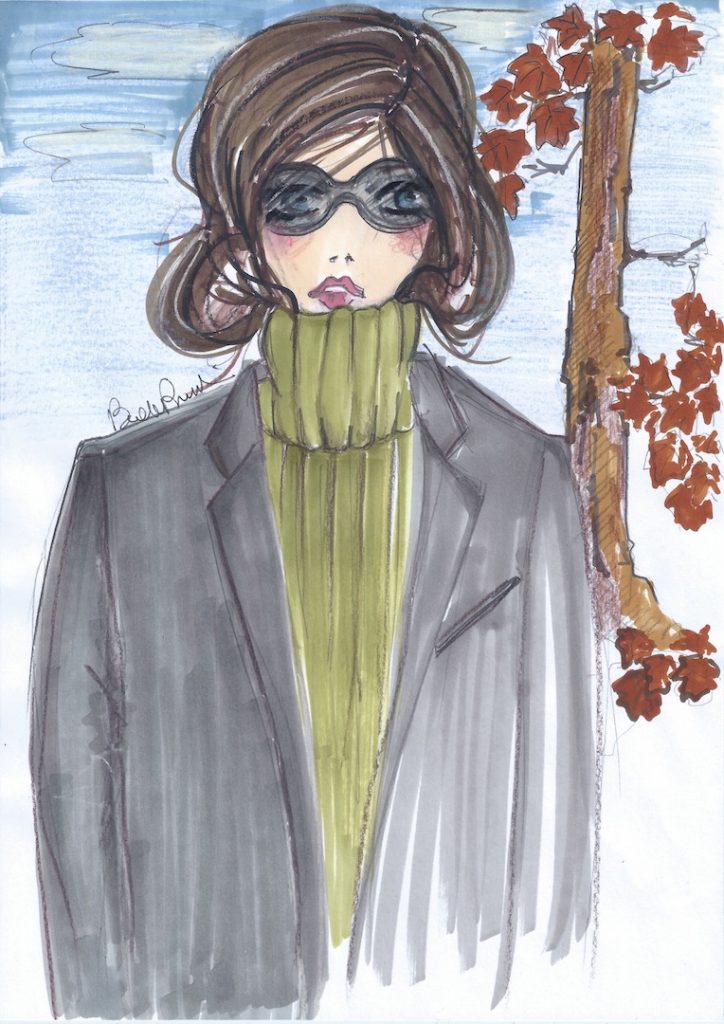 "October" by Beatrice Brandini
I worked out of my themes on the trends for the upcoming Fall / Winter 2015-16 . They are personal interpretations , always the result of what I see, hear , listen, "savor ", but also the result of the meeting organized by Milano Unica (thanks!) who invited me to an interesting day on the trends for the next season.
As it happens, I was fascinated mainly because some I found very shareable,even before the meeting, see my post on the man  trends, from last April 5.
Mood Board "Finance and University" by Beatrice Brandini
Mood Board "Chaos and Electricity" by Beatrice Brandini
The " password " (as always a bubble of optimism and energy , we need it ! ) Will STAND OUT  and " fortune favors the bold " . I fully agree, it is a way to overcome the crisis, in times like these sometimes apathy afflicts those who feel lost and believed to not find a way …. Instead Made in Italy will succeed , as well as all those international brands , those companies , fabrics products … that always try to propose and offer the best, almost always winning the challenge.
Mood Board "Arabesques" by Beatrice Brandini
In the mood board that I created there are evocative images , drawings, examples of tissues , etc., with a small description on the topic.
Mood Board "Matter" by Beatrice Brandini
Mood Board "Bohémien" by Beatrice Brandini
Themes are very different because it is what happens for a few seasons,  fashion shows different and net trends just because it seeks to meet the tastes of the world that , despite globalization , which can develops only individuality. And is beautiful that fashion suggest and not mposes , it's nice that everyone can find the thing that most suits them , value him , he does feel good and at ease with himself.
Mood Board "Relax" by Beatrice Brandini
Good fashion to all and to all a good life !
Beatrice