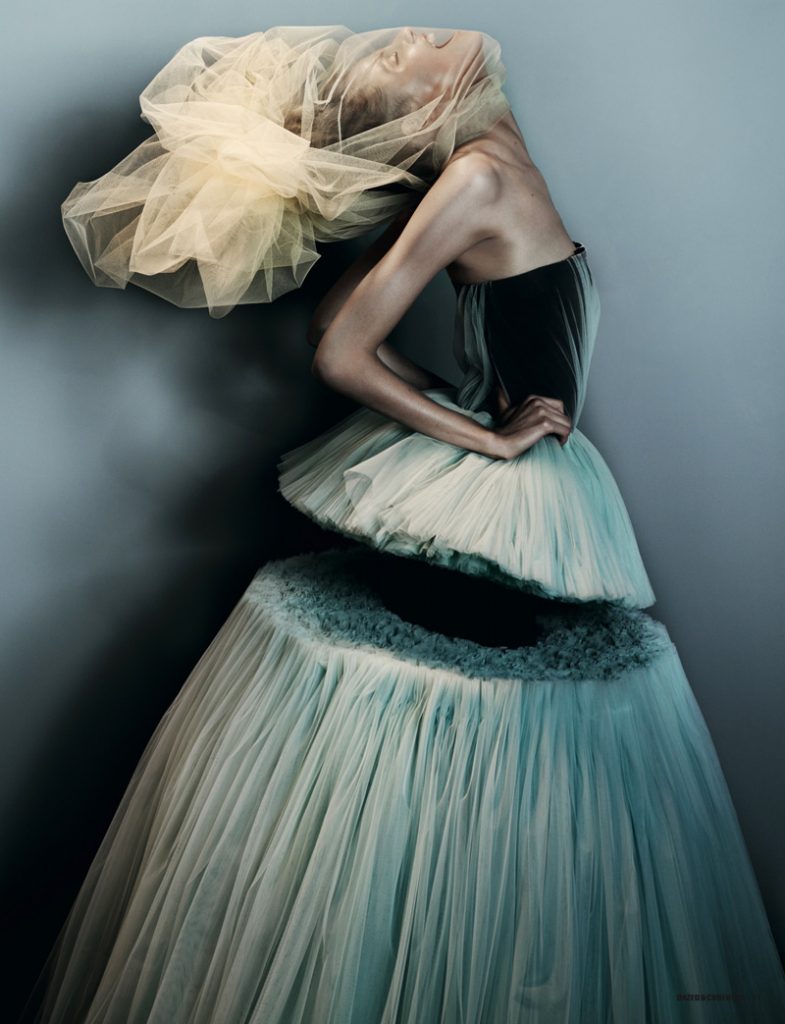 Magdalena Frackowiak with  a creation by Viktor & Rolf,  photo by Josh Olins for Danzed & Confused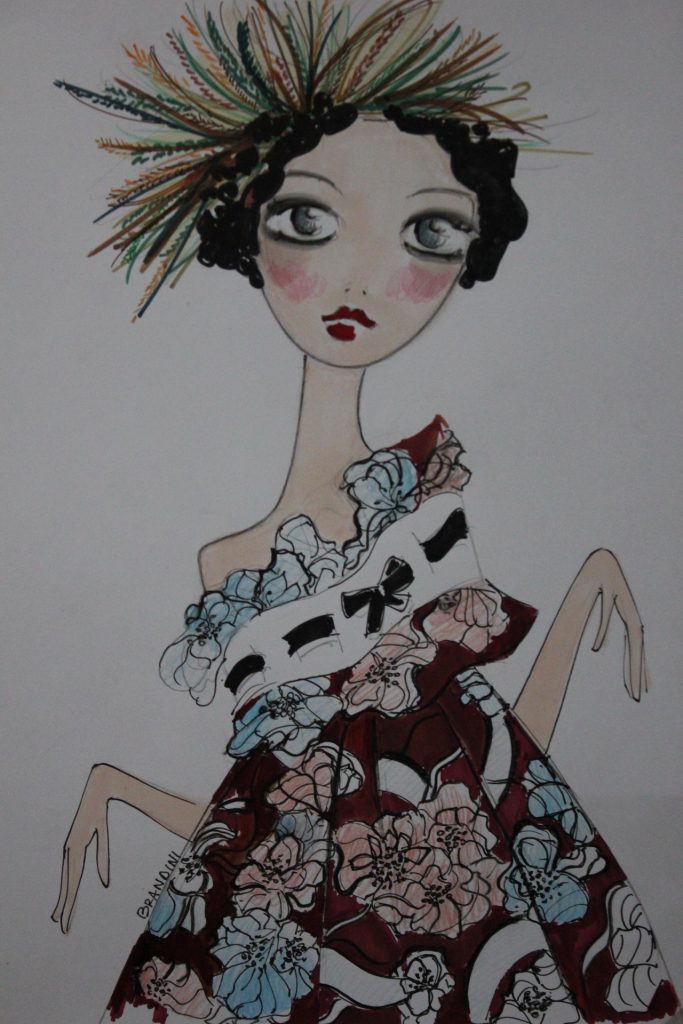 "Birgit" by Beatrice Brandini
Surrealists, visionaries, desecrators, ironic and self-ironic, but above all fantastic conceptual artists.
Shalom Harlow with a creation by Viktor & Rolf, S / S 2009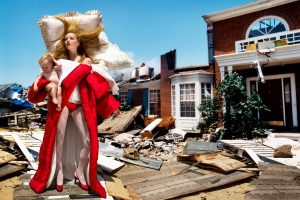 Heather Marks with a creation by Viktor & Rolf, photo by Davide La Chapelle
A partnership that has distant origins, that of Viktor Horsting and Rolf Snoeren, born in 1992 at the time they both attended the Academy of Art an Design in Arnhem, Holland.
After an internship at the Maison Margiela, already in 1993, the two designers presented their first collection, immediately demonstrating that they have courage, heart and taking risks with surprisingly visionary creations.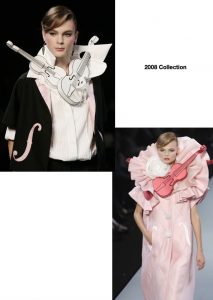 Viktor & Rolf collection, S / S 2008
"NO" collection by Viktor & Rolf, ready to wear A / W 2008 – 09
However, more than business and easy fame, what interests this extraordinary duo is to be focused on their creations, to transmit irony and non-trivial reflections on fashion (and in fact I have always wondered why they did not lend their immense creativity to the service of other fashion houses [excluding capsules for H&M or Samsonite], but they probably would have been distracted and lost important energy for their magnificent creations).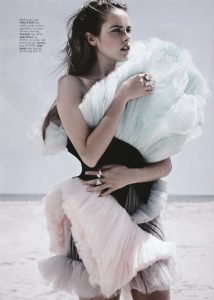 Isabel Lucas in a Viktor & Rolf dress, S / S 2010
Dadaist collection by Viktor & Rolf, S / S 2016
Viktor & Rolf Couture collection A/W 2017 -18
In fact, every collection signed by Viktor & Rolf has always been an artistic experience, never the result of a banal or trendy aesthetic. Just think of the performance "Russian Doll", from 1999, in which a great professional (remained unperturbed for 20 minutes) Maggie Rizer is dressed on stage in nine layers, like a real matryoshka, wearing something like 70 kg. of fabric. Probably a turning point in their career, doing something that no one had ever dared to do, and capturing the attention of employees internationally.
Collection by Viktor & Rolf, 2010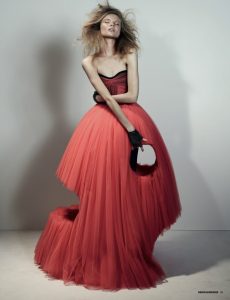 Magdalena Frackowiak with a Viktor & Rolf dress, photos by Josh Olins for Danzed & Confused
"There is a certain timelessness in our work because we are not interested in trends." Viktor & Rolf
Viktor & Rolf "Meme" Couture collection, 2019
Over the years, Viktor & Rolf have always pleasantly surprised us, addressing various issues, such as in the "Stars and Stripes" collection (inspired by the American flag), in the "Dadaist" collection, a tribute to Marcel Duchamp, in "Flowers", an exasperated but marvelous riot of flowers, or in the famous "NO" collection, in which, before anyone else, they publicly admitted their disagreement with some fashion diktats.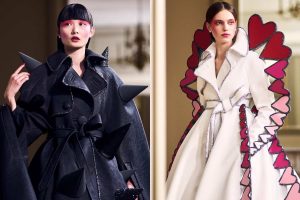 "Change", Haute Couture F / W 2019 collection
"Change", Haute Couture F / W 2019 collection
For this reason their clothes have often been bought by museums or private collectors for whom fashion is a magnificent obsession. An experimental design, which explores and challenges the (blurred) boundaries between art and fashion every time. To pay homage to this Dutch national treasure, also celebrating 25 years of career, in 2018 the Kunsthal museum paid tribute to it with 45 pieces of haute couture, taken from different collections, and stage costumes designed for theatrical works.
Viktor & Rolf "Holly Hobbie" Collection, S / S 2020
Viktor & Rolf fashion is definitely not for everyone, it is theatrical and sometimes bordering on madness, but it is unique and wonderfully creative. A fashion that is not afraid to experiment. An imaginative duo immediately recognizable, not in shapes or cuts, but in extraordinary originality, a creative partnership that is good for fashion and for those who love it like us.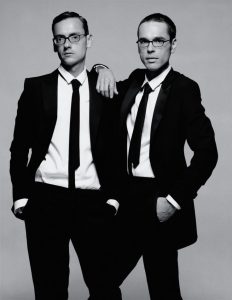 A portrait of Viktor Horsting and Rolf Snoeren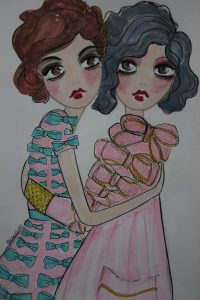 "Demi e Corine" by Beatrice Brandini
Good life to everyone!
Beatrice