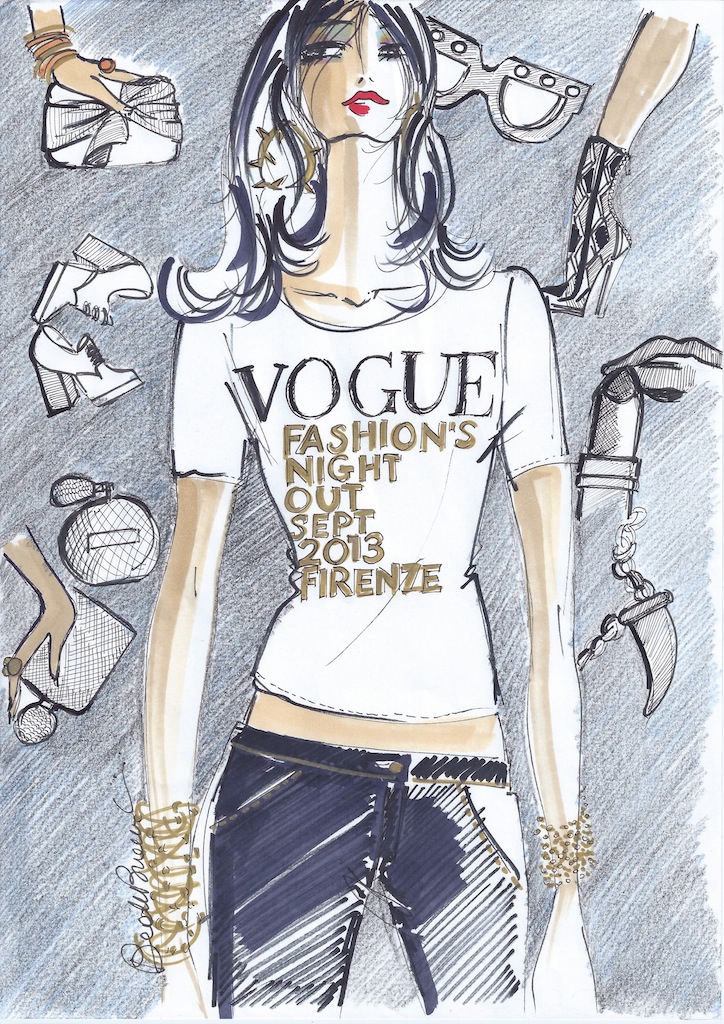 Sketch of Beatrice Brandini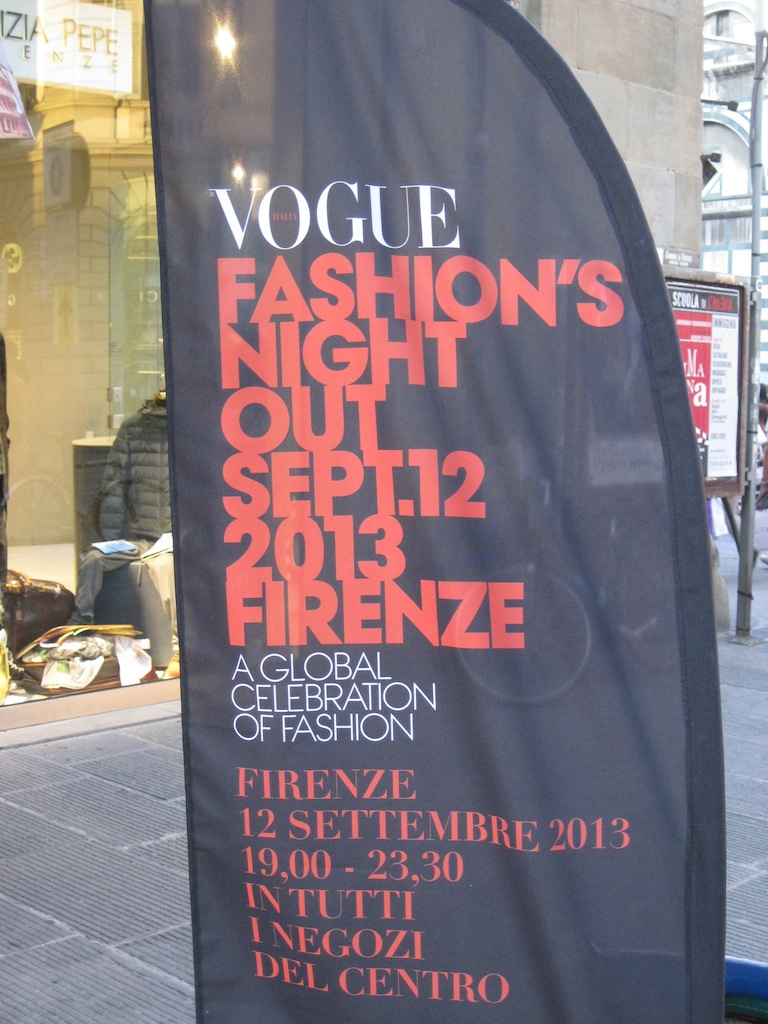 Banner event
I went to see what was happening in the city ….
Italian Vogue and the City of Florence give life to the second edition of Vogue Fashion's Night Out, today September 12th.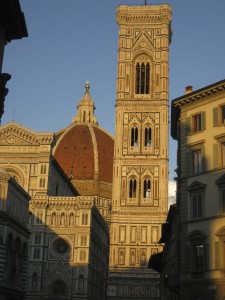 The Cathedral
The event, as well as to bring the world of fashion to a wider audience, it also offers opportunities for charity, the participating brands create and offer it an object in Limited Edition, often specially designed for the event, the proceeds of which, all or in part, is donated to important benefits projects . THANKS to FASHION and VOGUE , even for these things I love you!
Vogue Fashion's Night Out involved more than 300 shops in the historical center of Florence, each of them has tried to create something special, from cocktail parties to DJ sets, such quired for the evening.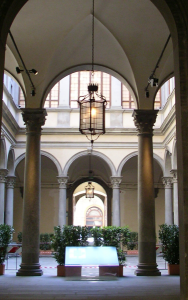 Courtyard Palazzo Strozzi
Palazzo Strozzi was exceptionally open late, you could relax with a drink … waiting for the big exhibition that will open on September 27, Russian Avant-garde.
First of all thank Coccinelle who invited me to see the collection in the Calzaiuoli store. I've always loved this brand that combines style and quality with an excellent price, I would say that the products of this brand are perfect for a woman understatement, you're smart, your bag has style, but for this you don't want to scream to the world. Finally, it is a brand that has always adhered or major initiatives beneficial to me these things are relevant even when I do a purchase.
I am attaching the photos of the bags that I wanted to buy, I found it hard to rule …..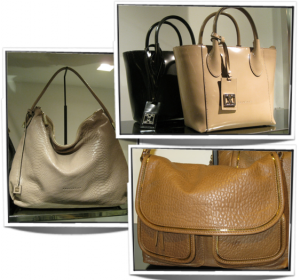 "Charity" object  for VFNO – Corner Coccinelle at Rinascente –  Coccinelle vintage's sketch – Collection A/W 2013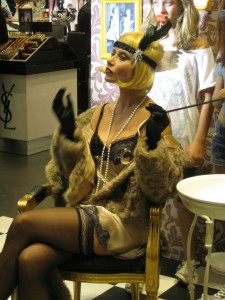 La Rinascente atmosphere with the setting from "The Great Gatsby".
Stardust and the magical sounds of Marco Fullone for Vogue Fashion's Night Out, to enliven the event a DJ set with evocative music that evoke the '20s.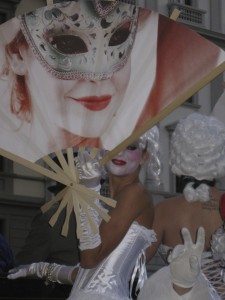 VFNO in Florence
Lavazza partners in the initiative adheres to VFNO with the limited edition! Tierra!, An Arabica blend that aims to improve working conditions and living standards of citizens of the coffee-producing countries. Great artists such as Vanessa Beecroft or Francesco Vezzoli have carried out special cans. I bought them!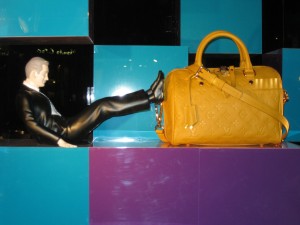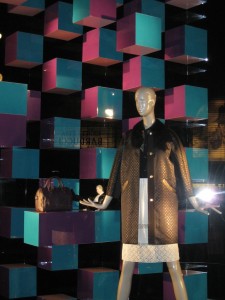 Showcase Louis Vuitton Ironic, colorful and contemporary.
Tod's window
Showcase at Luisa Via Roma, historical pictures of Vogue, magnificent at!
Proposals inside Luisa via Roma
Window e DJ set da Zadig & Voltaire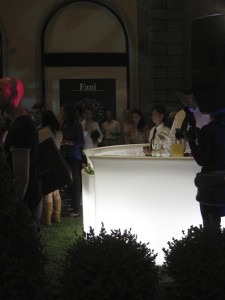 DJ set and aperitif to Fani jewelry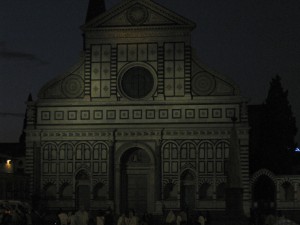 Goodnight Florence (Santa Maria Novella), you're always magnificent …..
Good life to all!
Beatrice