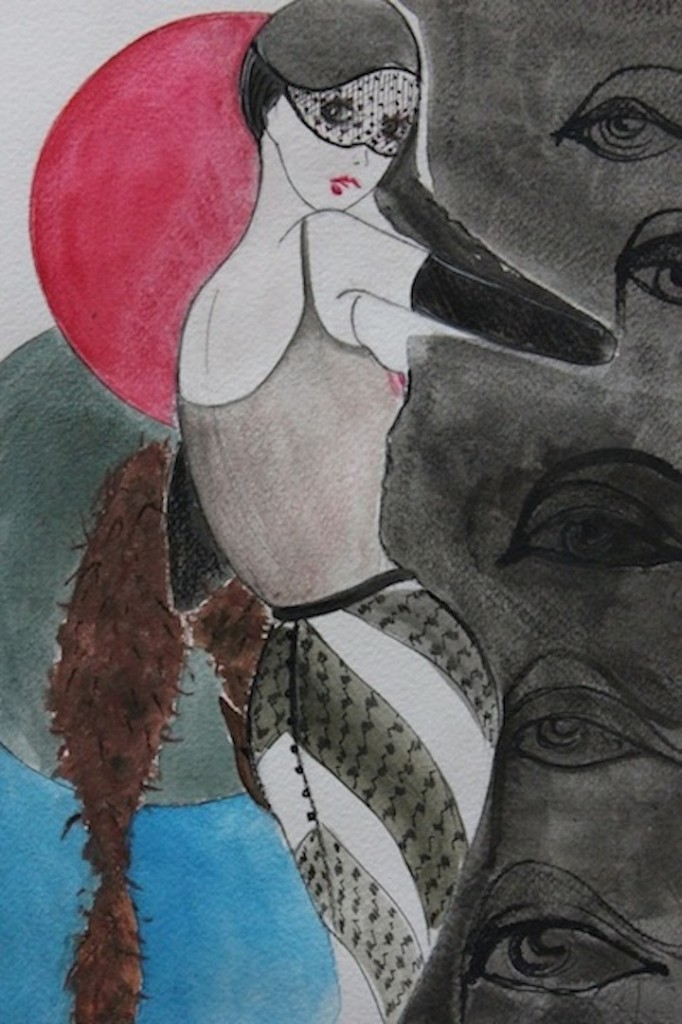 "LULU A HOLLYWOOD" di Beatrice Brandini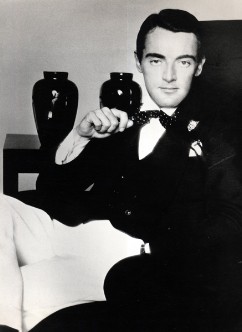 Tribute to Walter Albini
…."Rebuke every day at all an ugly truth: the fact that in every way the world try to kill the dream"….
I started this small tribute to one of the greatest designers of the seventies and eighties, with a statement that speaks for itself.
Was one of the first to understand the importance of the fabric. In addition to this feel the clothes, without accessory, jewel, embroidery …, are blank canvas.
He loved Barbier, Erté, Poiret, il Déco, but also the East, Hollywood stars, Venice, the Theater…..
ERTE'
POIRET
L'ORIENTE – VENEZIA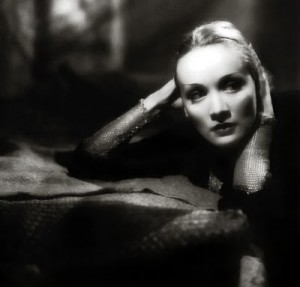 MARLENE DIETRICH
He was an obsessive perfectionist, nothing was left to chance and his fashion shows were always an event.
He had an international sense of fashion.
Gualtiero Angelo Albini was born in Busto Arsizio in 1941.
At the end of the '60s began his career as an illustrator (Sozzani called Walter the "Painter of Fashion) in the journal Mamme e Bimbi. The editor, Silvana Bernasconi, said that with Albini went into drafting fantasy and freedom of ideas.
After several years of illustration, Walter goes to Paris, where it will stay for a few years and where will strengthen his love for Deco and Chanel. From this city will work with the Corriere Lombardo and as a consultant for various fashion companies (from illustration to creation). His women evolve becoming "different" (Paris was a milestone).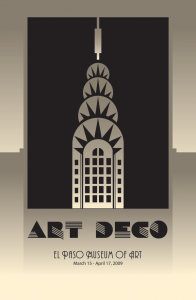 LOVE FOR ART DECO
In 1963 he worked with the magazine Vanità and designed his first personal collection.
In 1964, after a chance meeting with Krizia in Paris, will begin a collaboration that will continue for some years, drawing for her many collections. Then work with Cadette, Cole of California (swimwear), Billy Dance (done a cat walk many times and for many fashion houses in the Pitti Palace, prestigious place and pioneer for the birth of pret-a-porter).
At the end of the sixties began a close collaboration with Gimmo Etro, fabric research will always remain a constant in his stylistic research.
Advertising campaign, Walter Albini sketches
Meantime He is becoming one of the most acclaimed and popular Italian designers. He works for most fashion houses, managing to create an image unified, thanks to a clean and precise stylistic sign. In 1971 he decides to break up with Florence and to present its collections in Milan (probably from this episode is the birth of the fashion shows in Milan!) Was no longer enough the catwalk Florentine, where the catwalks were "global", had to have its own catwalk, a complete attention by the media and buyers, it demanded his boundless creativity! It 'a triumph, newspapers such as Corriere della Sera, Women's Wear Daily, etc.., praise him decreeing the most important and innovative Italian designer. Really with Walter Albini was born the Italian prêt-à-porter. With the same unitary concept works with Callaghan, Basile, etc.. The press, also foreign, continue to follow him, as Vogue USA or the Daily Telegraph.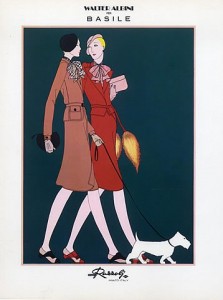 In those years, 1972 also began the first intolerance towards the fashion system. Makes a beautiful fashion show but very long, three hours, the press complains. There are plenty of ideas, but some are too far ahead for those years. Albini breaks contracts with Basile and Callaghan and its main producer. He thinks to close with fashion because it is too restrictive for his creativity, to devote himself to cinema and theater.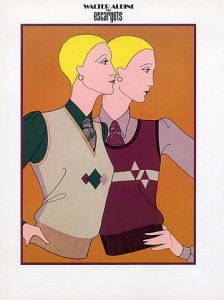 However  presents to the Blankes hotel in London a great fashion show that will be a huge success. The foreign press described he as the best, an innovator, expected and copied by everyone all over the world, his reputation and his skill are according to many journalists, like those of Saint Laurent and Karl Lagerfeld.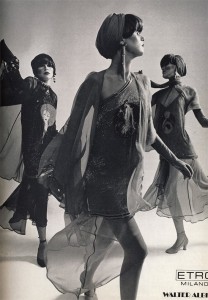 VOGUE  Aprile 1971
It 's the first one that draw the invitation of his show, anticipating fashion catalogs. It 'the first to invent a new way of advertising, moreover with the concept of groupage, are suppliers to pay the pages of Vogue, and not the fashion houses or the fashion designers. It 'the first to create a soundtrack that is inspired or blends completely with the clothes presented, as well as the names of clothes.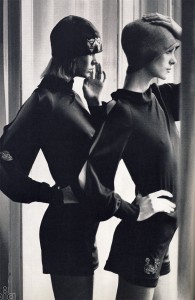 VOGUE Aprile 1971
Pia Soli, Adriana Mulassano, Maria Pezzi, the first Italian fashion journalists, consider Albini enormously.
In 1975 he created a haute couture collection in Rome that has inspired at Chanel, all major Italian newspapers highlight its beauty. At the same year begins colaboration with Helyette and presents the first men's collection in Milan.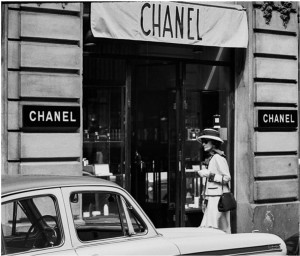 CHANEL, the ideal image of elegance and personality for Albini.
In 1977, presents the collection Trell. French Vogue writes "Albini is the character more angular and distressed of Italian fashion, has the recklessness of genes". He also collaborates with Cadette and Ferrari asked him to produce and market the line Walter Albini.
In 1978 presents a military collection  that will perhaps his greatest success. 3000 people participating in the show, everyone wants to be present at the event. Corriere della Sera, Giornale Tessile, Women's Wear Daily and many others important journalists, with Italian and foreign buyers, consecrate him calling a genius. Americans and Japanese are interested in his collection. I cite only a few of the dozens of enthusiastic statements: "the collection of Albini contains ideas for years," "many Milanese look to Albini," "Walter is a great" ……
However in those years become a bit restless. In 1977 ends the collaboration with Trell and in 1978 despite the success, breaks with Ferrari. He began working with Lanerossi but also here is breaking.
These disappointments prove him enormously, not will be more comfortable and will die in 1983 at only 42 years.
Maria Pezzi, witty and capable pen of Italian journalism,  few years later declared that she "felt" responsible for the death of Walter, for abandoning him, as others journalist, because new talents stood and demanded an audience. But no one was up to Albini.
This great fashion designer anticipated his time and, as often happens to the genes, he was not completely understood. The regret is that Walter was never able to see that what he did, the "FUTURE" of fashion.
Clothes they would have liked Walter … by Beatrice Brandini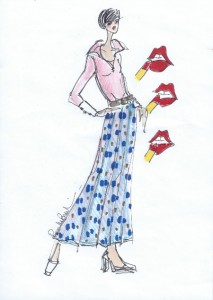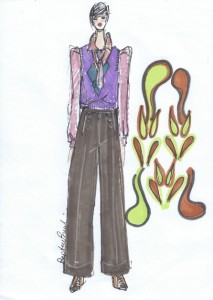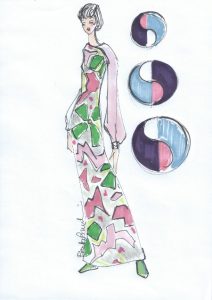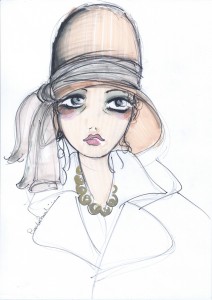 Anjelica by Beatrice Brandini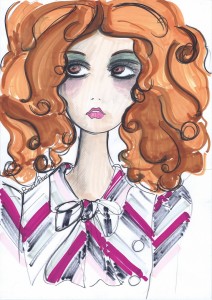 Penelope by Beatrice Brandini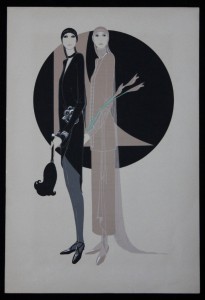 Invitation of fashion show Walter Albini, private collection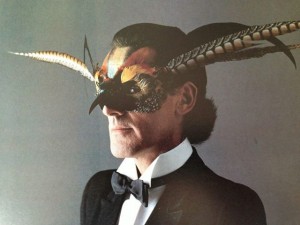 WALTER ALBINI
Good life to all!
Beatrice