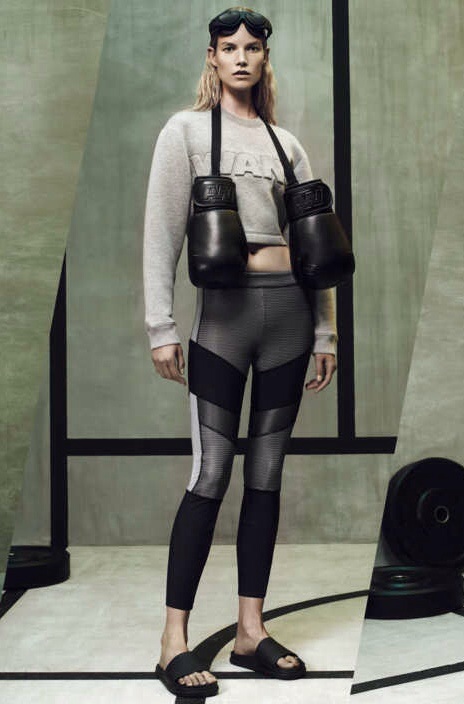 Woman's collection Alexander Wang for H&M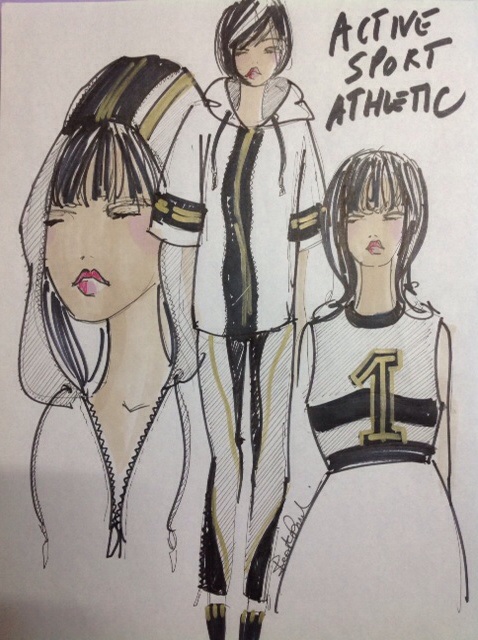 "Gymnasium" by Beatrice Brandini
I've already talked about how widely, particularly in recent years, the boundaries between fashion and sport have approached. Many indeed are the collaborations between fashion designers and sports brands, including designers, artists ….; many fashion shows in which also carry the luxury fashion house runway garments from the impression technique or even just borrowed from sports, such as sneakers, jackets, sweatshirts, woven mesh type, neoprene, nylon, polyester …., thanks to greater freedom to interpret the fashion and a new concept of "elegance".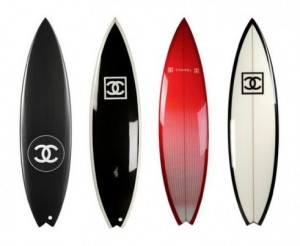 Surfboards Chanel
We are all full of commitments but it is mainly women who want to be comfortable without sacrificing their femininity, with a touch of originality and style. Perhaps this is why the giant e-commerce, Net-a-Porter, has created a website specifically dedicated to clothing "athletic leisure", or Net-a-Sporter.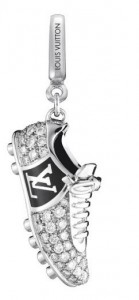 Keychain "Sneaker" Yves Saint Laurent
If you think that America clothing yoga has grown by 45% and the technical sector (in style), according to one estimate, will grow by 50%, explains many things.
Man's collection Alexander Wang for H&M
The fabrics are more and more from the world of sport. For several years, the development of new materials on the one hand featured products with innovative design, it has also contributed to higher athletic performance. The fabrics have become more resistant (polyester and nylon), lighter (carbon fiber), safer (kevlar) …..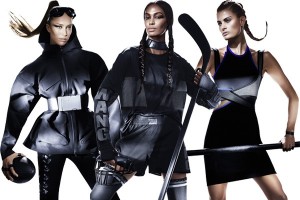 Woman's collection Alexander Wang for H&M
Like every year, the Swedish giant H & M's low cost, has hired a talented designer build a small collection, it is no coincidence that this year is the time of Alexander Wang. The change of "route" had been there last year with a chic portable Isabel Marat, that is no longer Cavalli, Lanvin, Versace and Lagerfeld, but designers more "democratic", less "demanding" more facing the street and the sporstwear.
Woman's collection Alexander Wang for H&M
The collection designed by Wang is a perfect mix of research to be cool even when I enjoy sport and dressing informally in everyday life. Wang about not having recourse to the archives but he has created a collection from scratch.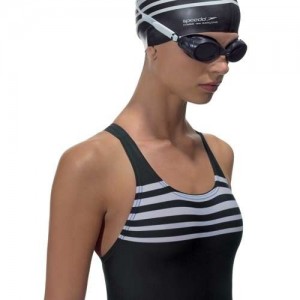 Comme de Garçon for Speedo
The line Wang – H&M was made in Italy, both for the raw materials for the workforce. The same Wang admitted that only Italy could guarantee the quality, and it's amazing that just the undisputed ruler of the low cost fashion, H&M, look here … its production, which should actually be proud and encourage us to trust in the wonderful word that is Made in Italy.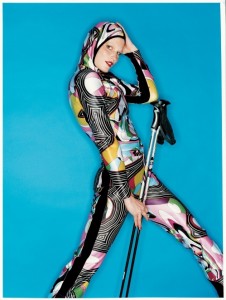 Emilio Pucci for Rossignol
Raf Simons for Adidas
A few years ago if you had told me that I would have worked a lot in the sports world would not have believed, as I was fond of fashion, however, not only is exactly what happened, but I was happy because it's a fascinating world, "clean", full of stimuli and real challenges (ironically …), competitive in a healthier way. You can give free rein to your creativity (and is much more difficult to design a beautiful sweater that a high-fashion dress), with the knowledge that someone will wear your creation, probably to get a record that probably will remember for a lifetime ….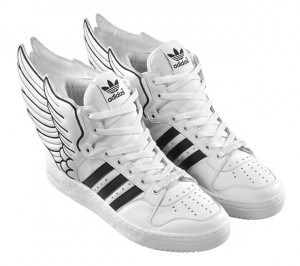 Jeremy Scott for Adidas
For this cheers sport and cheers fashion (always!), which has now been adopted and taken by the hand.
Good life at all!
Beatrice