Halston and Yves Saint Laurent portraits by Warhol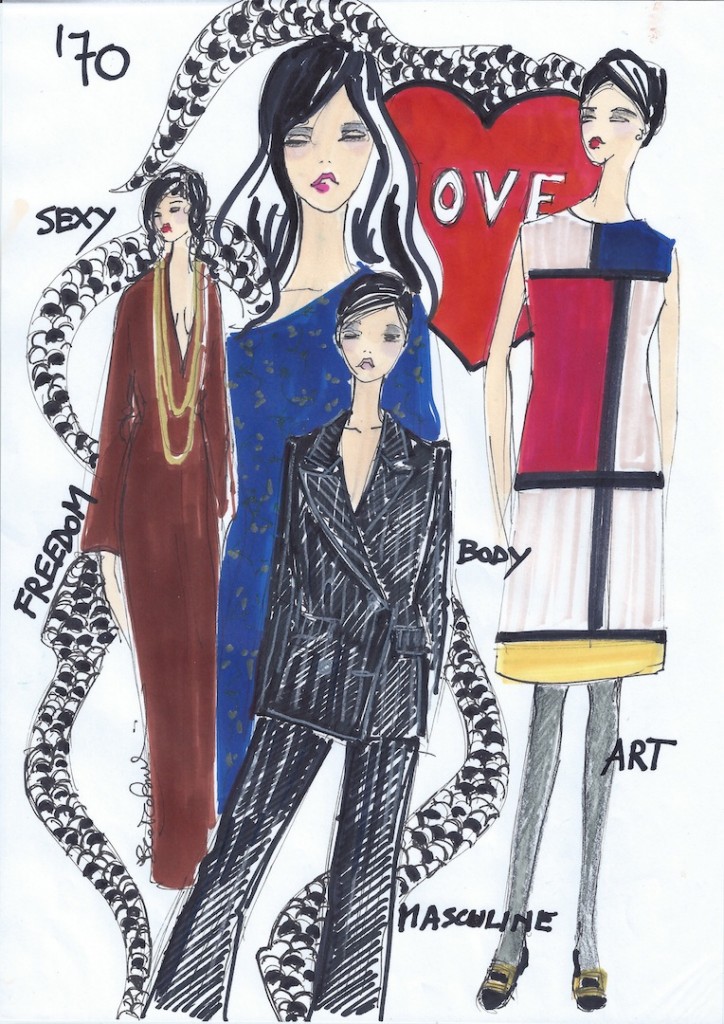 "Seventies" Beatrice Brandini
In New York at the Museum at the Fashion Institute of Technology there is a beautiful exhibition of two of the most interesting fashion designer of the seventies: "Yves Saint Laurent + Halston: fashioning the 70's".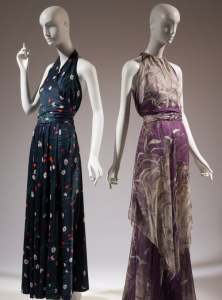 Dress by Halston, 1976  and dress by Yves Saint Laurent, 1971
Some glimpses of the exhibition "Yves Saint Laurent + Halston: fashioning the 70's"
Yves Saint Laurent
Halston
Talk about Saint Laurent is quite easy and "discounted", everyone knows the genius and talent of this great creator, instead I'm happy that an institution as important as that of the FIT in New York, wants to emphasize the story, (giving him proper recognition) to Frowick Roy Halston, another great creative, not always valued as deserved.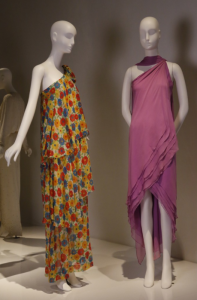 Dress by Yves Saint Laurent 1972, dress by Halston 1975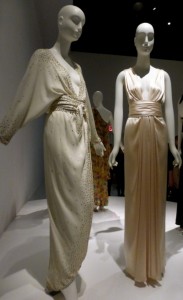 Dress by Yves Saint Laurent, dress by Halston
With very different styles, however Saint Laurent and Halston were characterized by the same desire to experiment, to innovate, to surprise, breaking the rules of the "dress code". On one side Saint Laurent imaginative and whimsical, on the other side Halston minimal and rigorous; the French couturier was the first to "steal" from the male wardrobe pieces, such as Tuxedo or Saharan Africa, making them become pieces very feminine and irresistibly sexy. Halston was however the first to promote the concept of glamor in clothes, much loved by celebrities such as Liza Minnelli, Elizabeth Taylor, Bianca Jagger, renounced everything loaded a dress, such as buttons, seams, zip .., preferring clean shapes and cuts asymmetric, really very sexy. Both embody the spirit of the time, the seventies, a unique moment in society and then in fashion, where experimentation, freedom, exoticism were the keywords.
Yves Saint Laurent
 Halston
The exhibition curator Patricia Mears says: "In a decade of intense experimentation as the seventies, which passed through the counterculture of the sixties to the eighties opulent, the two designers tried something identifies that decade. Because people at the time were wearing vintage clothes, even at the highest levels, incorporating in their wardrobe models from different parts of the world .., you could wear the same thing for the day and for the evening, there were no rules . "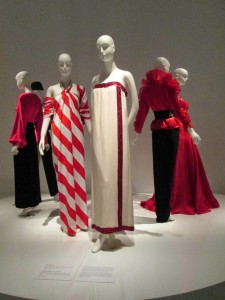 Another view of the exhibition
The seventies were important in many respects, the civil rights of women, for sexual liberation (could be [are] related goals), by the end of wars (Vietnam) or dictatorships, for the hippies and their values of peace and freedom …; the soundtrack was to Studio 54 with its characters such as Andy Warhol, Salvador Dali, Diana Ross, Grace Jones …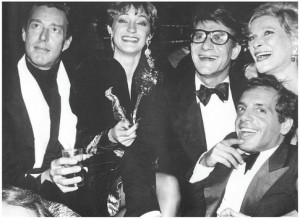 Halston e Yves Saint Laurent
The exhibition will be open until April 18, if you are over there would be "inexcusable" losing it.
Good life to all!
Beatrice