Accessories that passion …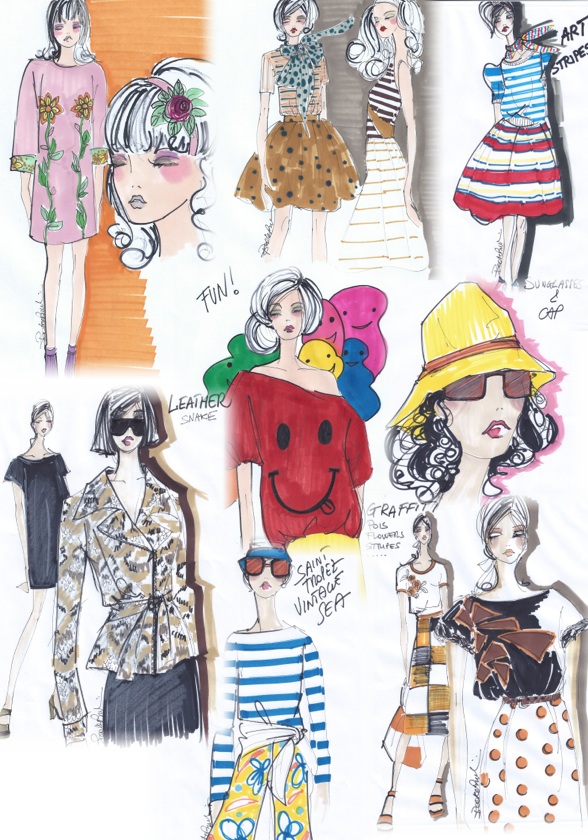 Trends S / S 2015 Beatrice Brandini
Speaking of accessories for Spring Summer 2015 (Spring alas that is slow in coming), I wanted to focus on five themes, the ones that seem most interesting, especially to interpret and wear.
I defined the first theme ESSENTIAL – NATURAL referring relaxed attitude, essential and increasingly refined that goes far beyond the blouse or purse latest fashion …. Bags and shoes, but also glasses and scarves, are neutral, easy to combine, have the ability to make you feel more at ease. Perfect day, at work or not, can become valuable allies in the evening with an outfit more special. This type of accessory has distinction of being timeless.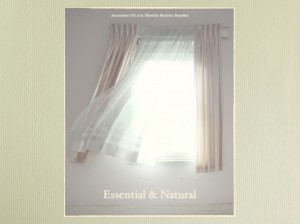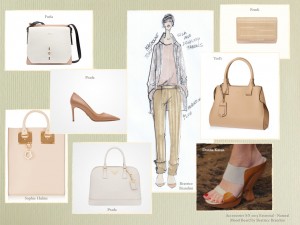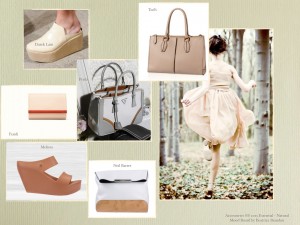 MOOD & NATURAL ESSENTIAL by Beatrice Brandini
The second theme is FLOWERS: The flowers are blooming everywhere, embroidered, printed, applied, coming to characterize even the handbags and shoes. It  is an epic of color, freshness, love of life.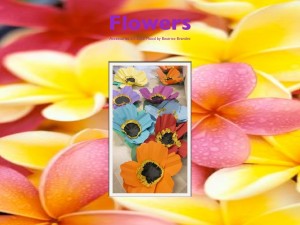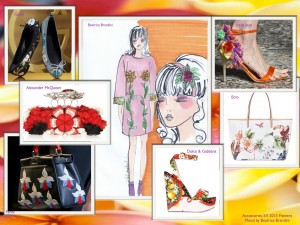 Mood FLOWERS by Beatrice Brandini
The third theme is SPORTY: accessories that seem "stolen" from the cabinet of the gym, sports-based and easy. To be "comfortable" but without sacrificing elegance and style. Culture of the body as well-being and self-awareness.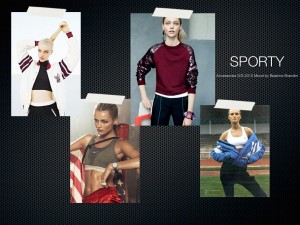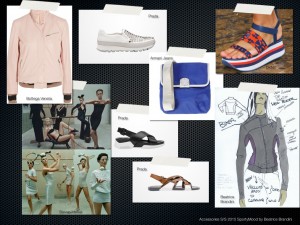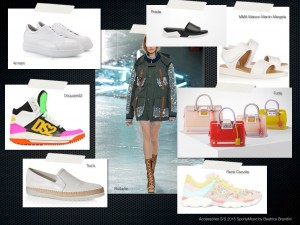 Mood SPORTY by Beatrice Brandini
The fourth theme is HAVE FUN: is the desire to play down with an accessory a look, a moment no, and if we look deeper, perhaps a period rather dramatic. Fashion takes refuge in the game, in childhood, in candor and in wonder. With artistic license. For eternal Peter Pan …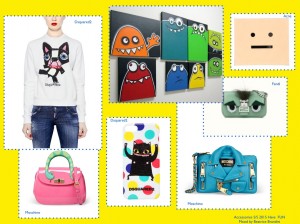 Mood "Have FUN" by Beatrice Brandini
The last theme is Stripes and Dots: the wonderful poetic stripes and dots. The accessories of this theme can be (and processed) gipsy, retro ', hippy, or those of the main character in a film shot in Capri (or Saint Tropez) in the sixties. Are really an evergreen, mixed with white are the epitome of style super refined. This season then play less on classic shades, as the Navy, but more neutral tones, for a very elegant result. Finally no longer just a fantasy, have become form.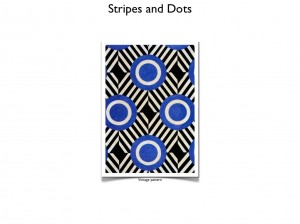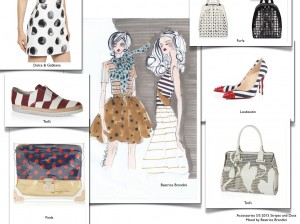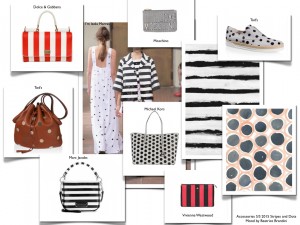 Mood Stripes and Dots by Beatrice Brandini
I hope I've suggested some ideas for more, it is interesting to understand what is fashionable and what "look" …, then down the style, if there is, it is also seen with things you buy in the market under the house or at a large warehouse.
Good life to all!
Beatrice Brandini