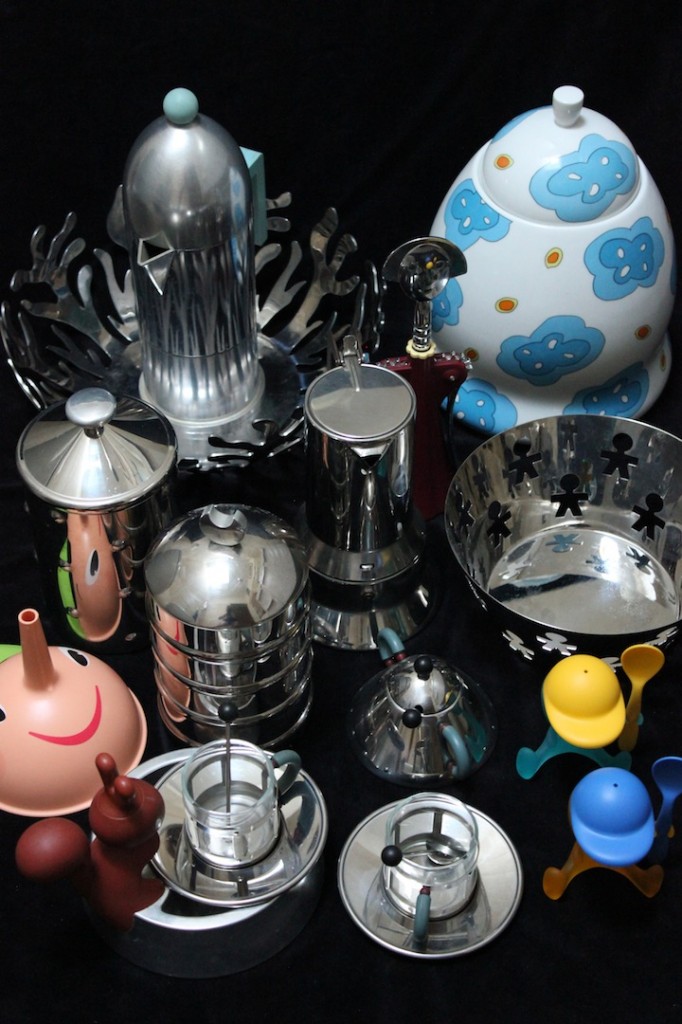 My little world Alessi ….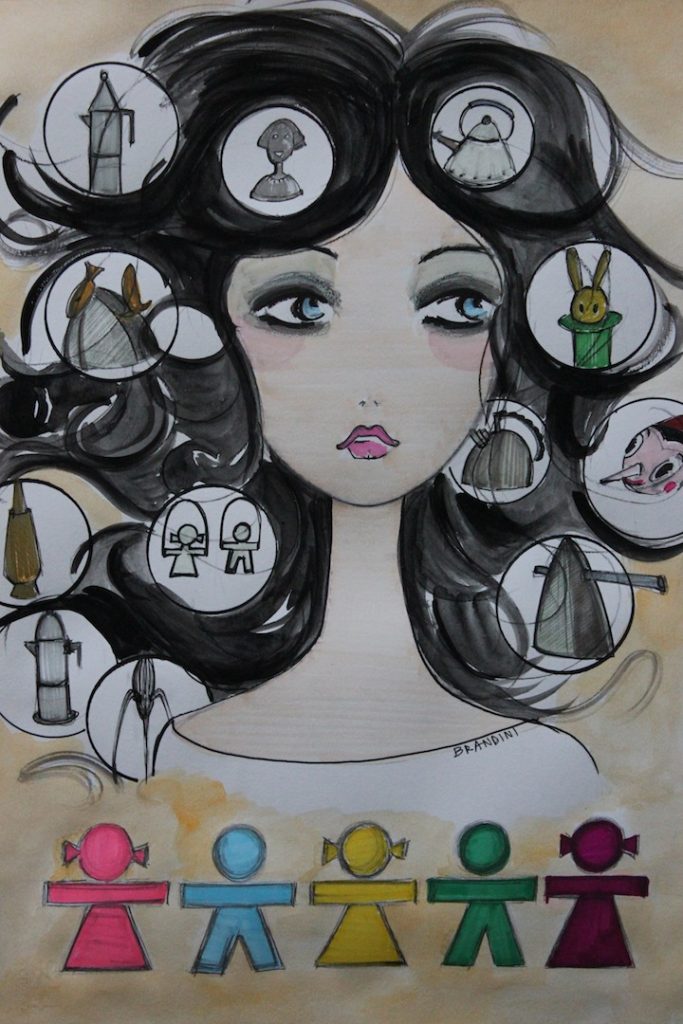 "Hair Design" Beatrice Brandini
The history of Alessi is the testimony of another Italian excellence in design. Born in 1921, in almost a century of history has been able to evolve, while maintaining a significant milestone: transform an everyday product into something magical, playful, creative … without forgetting its functionality.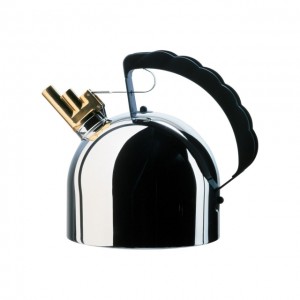 Alessi, large kettle with whistle Richard Sapper (1982)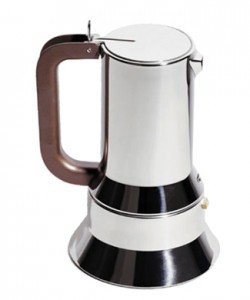 Alessi, coffee pot "9090" by Richard Sapper (1982) won the Golden Compass XI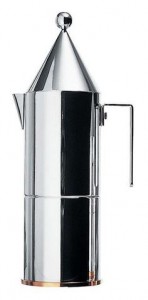 Alessi, coffee pot "La conica" Aldo Rossi (1983)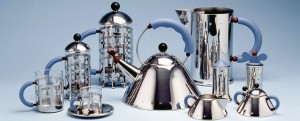 Alessi kettle with the bird and other items of Michael Graves (1980-1990)
Originally was Giovanni Alessi to buy land in Omegna and founded, with his brother, the mechanical workshop FAO (Fratelli Alessi Omegna). Obsessed with quality and aesthetics, his products made of brass and nickel silver lends became well known and appreciated. However it will be his son Carlo, an industrial designer, to design products until 1945, giving birth to what could be called "the dawn of Italian deisgn".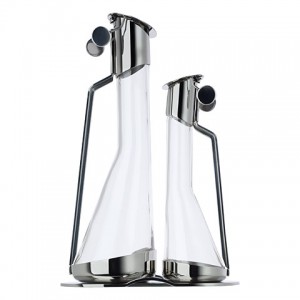 Alessi, cruet of Achille Castiglioni (1984)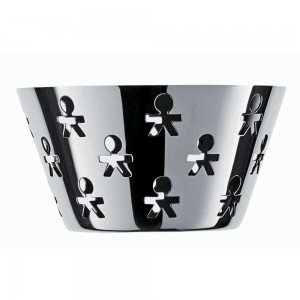 Alessi, bread basket project King Kong (Stefano Giovannoni e Guido Venturini),(1998)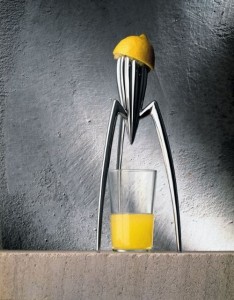 Alessi juicer "Jucy Salif" of Philippe Starck (1990)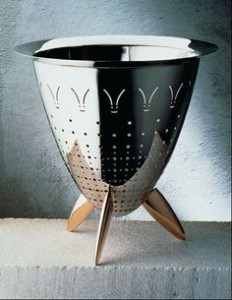 Alessi, drain vegetables "Max-the-chinois" by Philippe Starck (1990)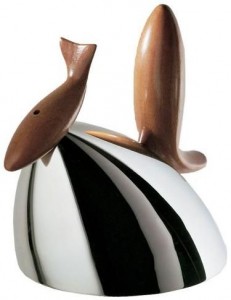 Alessi, kettle "Pito" of Frank Gehry (1992)
In the fifties he started working with external designers, the former are Carlo Mazzeri and Luigi Massoni, who will create housewares high aesthetic, in a few words will be the birth of the "home of author". In 1957 three objects of Alessi, an ice bucket, pliers and a shaker are selected for the XI Triennale di Milano. It 's the first time for Alessi in a museum, not be the last ….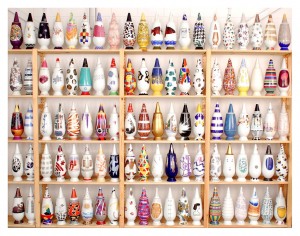 Alessi, 100% Make Up project by Alessandro Mendini (1992). One hundred authors have ventured on a unique form of departure. Wonderful vessels numbered, for collectors.
In 1970 he joined the company Alberto Alessi, grandson of the founder. With him coming Ettore Sottsass, Richard Sapper, Achille Castiglioni, Alessandro Mendini, Aldo Rossi, Philippe Starck …., making Alessi one of the most important Italian Design Factories, a bit as a "Dream Factory" as by his own admission. Alberto understands, perhaps more than others, that an object must excite those who buy it, but above all, in the case of tools, those who use it daily.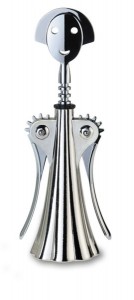 Alessi "Anna G" corkscrew by Alessandro Mendini (1994)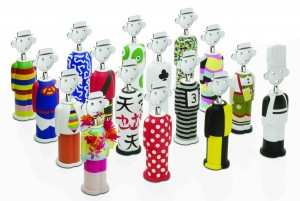 Alessi, corkscrew by Alessandro Mendini
Ettore Sottsass designs for Alessi a series of cruets, the "5070", small architectural table, among the most important objects of the production Alessi. Alessandro Mendini designed the Alessi Museum and other works of architecture, as well as objects, among which is essential to mention the corkscrew "Anna G". Achille Castiglioni design the first cutlery produced by Alessi. Michael Graves designed the kettle "9093", unmistakable icon of the 80s, with the whistle-shaped red bird. Aldo Rossi draws coffee beautiful as "The cone". "The Dome" and "Octagon". Philippe Starck another subject entered the collective imagination, the juicer "Juicy Salif", in the shape of a spider. Today there are the Campana brothers, Piero Lissoni, Toyo Ito, Marcel Wanders and many others ….
In 1998 was inaugurated the Alessi Museum in the historical site of Crusinallo of Omega, the museum performs the dual function of historical and collection.
Designers are "obliged" to understand before other changes of the times and society, creating objects that, before being purchased, must excite and evoke and surprising .. Alessi has performed this task, created a sort of patronage creative , playful and bright.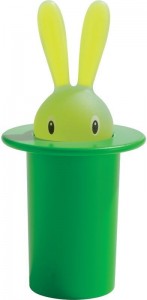 Alessi, "Magic Bunny" by Stefano Giovannoni (1998)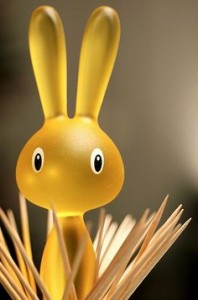 Alessi, "Magic Bunny" by Stefano Giovannoni (1998)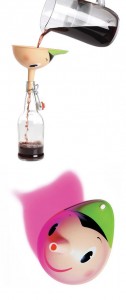 Here I think this is the main feature of this great company, or that you have created (still do), objects beautiful, durable, and above all NICE. You can squeeze a lemon and think of leaning on a spider; pour a liquid smiling Pinocchio, take a cotton swab from the head of an alien, or a toothpick with a wink to a rabbit … Life can be less serious and lighter thanks to a corkscrew!
Are many years that I love Alessi's objects, gift them often (always at Christmas!) and I would become a sort of collection, including "pass them" for future generations. It will be the charm of the design and their players, it will be that Alessi was able to create this desirability with a product "accessible" … in fact I am happy that an Italian company is able to arouse these beautiful emotions.
Good life to all!
Beatrice