Antonio Lopez  in the 70s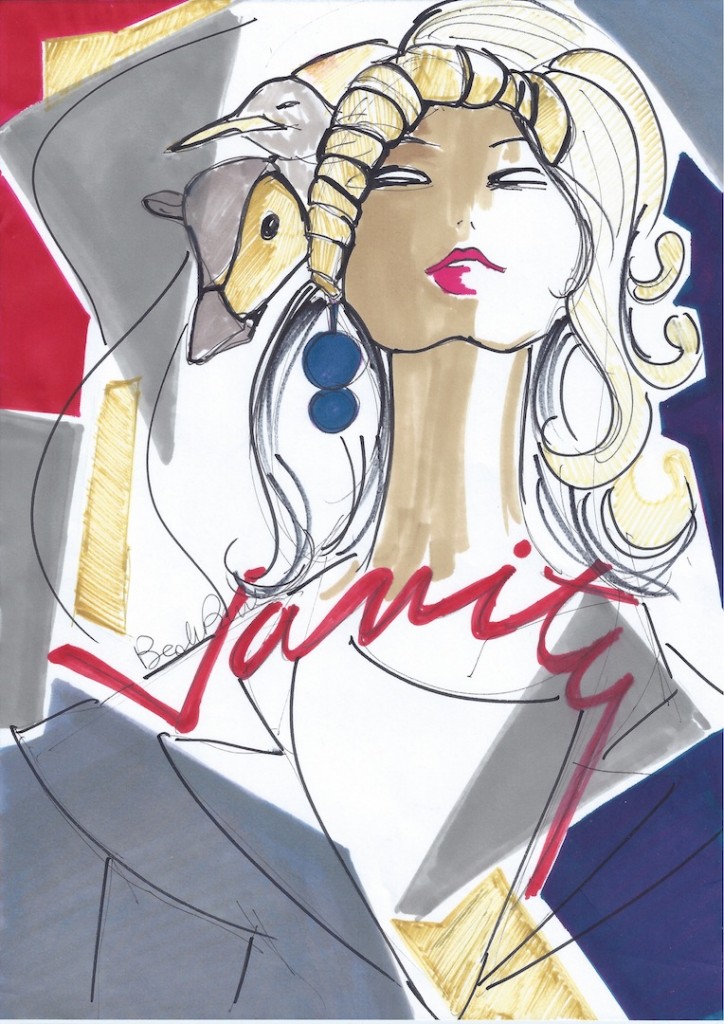 "VANITY " tribute by Beatrice Brandini
When I was studying fashion , quite a few 'years ago , I remember that I admired so immense a great illustrator , Antonio Lopez, dreaming of one day to approach , even remotely , to his talent and his magic hand.
I think that after him no one has equaled , especially in the ability to witness an era , the seventies and eighties , with his sketches or its tables .
Advertising campaigns for Missoni 1984
I remember that in those years he had worked for several advertising campaigns for Missoni ( beautiful pictures, I had detached from newspapers to adorn my bedroom ) , as well as fill the pages of a magazine , published by Conde Nast from an idea by Anna Piaggi , Vanity , true visionary experiment illustration of fashion, true object of worship .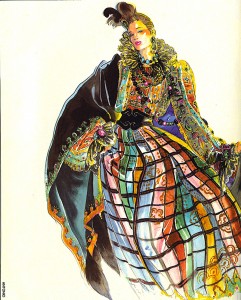 Antonio Lopez for Vogue 1983 – Dress Oscar della Renta
Pygmalion of those models that have signed an era , leaving a mark of unmistakable style, as Pat Clevaland , Jerry Hall and Marisa Berenson . Or exploiting women , increasing its popularity as Jessica Lange, Grace Jones and Tina Chow, personality and class that they had to sell. A great friend of the photographer Bill Cunningham . Inseparable from his collaborator Juan Eugene Ramos , known at the Fashion Institute of Technology (FIT ) in New York , where both were studying . From there, a friendship and a long artistic collaboration , crowned by the prestigious award of honorary degrees , for their achievements by the FIT .
Liz Rivera, NYC, 1983                          Vanity Illustration of the 80s
In 1964 the meeting with the couturier Charles James led to a long collaboration , creating a new language of fashion illustration , it was no longer simple " copy- portrait", but soul , the clothes became sculptures , the real protagonists .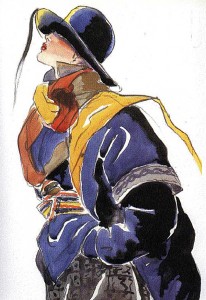 Antonio Lopez, German Vogue , 1983
Later he moved to Paris where he met Karl Lagerfeld and where it exports a bit ' of that American pop culture and glamor .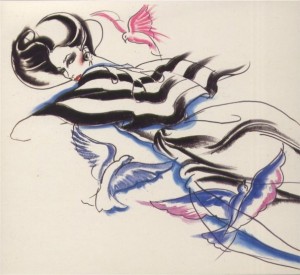 Antonio Lopez , Harper 's Bazaar Italy , 1973
Throughout his career he has used different materials , pencils, pens, ink, watercolor , polaroid etc., experimenting with art forms that went beyond the "simple" illustration ; has created jewelry and design objects , set showcases conceptual Studio 54 and Fiorucci , he re-read graphics of Interview magazine , newspaper also designed by Andy Warhol.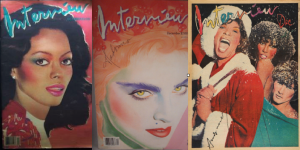 Interview covers of those years
In many have understood the talent and greatness , in fact, worked for Vogue , Harpers ' Bazaar , Elle, and Interview for the New York Times , just the latter called him the greatest fashion illustrator in the world. Artist in the collections of the greatest museums, from the Metropolitan to the Louvre.
Il brand MAC has paid tribute to this great artist / illustrator with a collection dedicated to three famous women, " Antonio 's Girls ", or Pat Clevaland , Jerry Hall and Marisa Berenson customizing the packaging of pallets eyes, lips, and clutch , with its magnificent designs , really irresistible.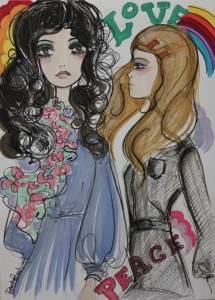 Seventie's by Beatrice Brandini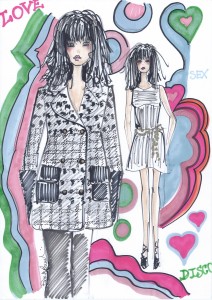 New seventies' by Beatrice Brandini
Unfortunately you passed like a comet , whose trail was too fast , but the light generated will remain forever , and will always be bright.
Good life to all !
Beatrice