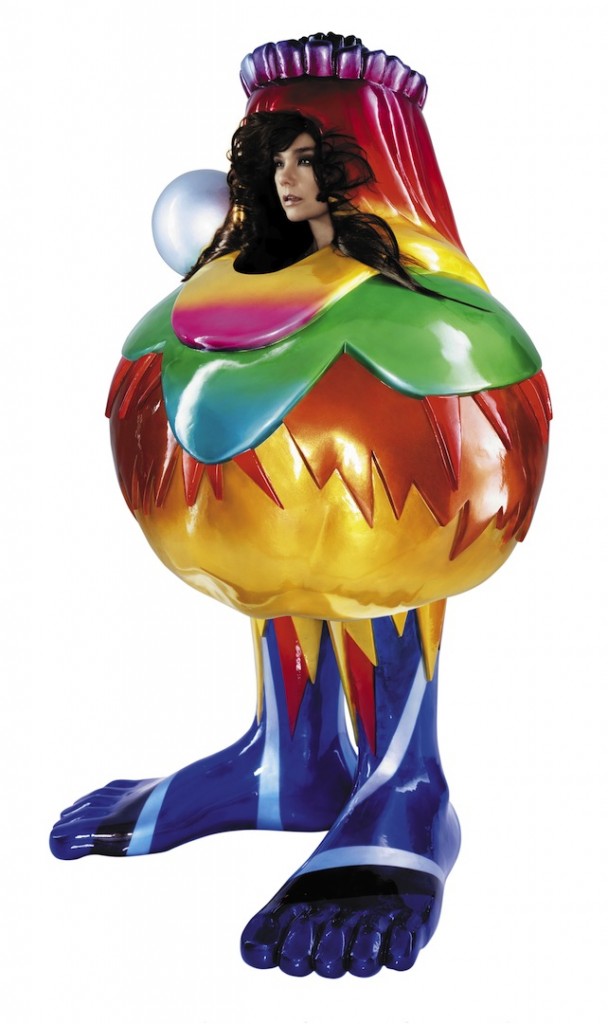 Björk photographed by Nick Knight in 2007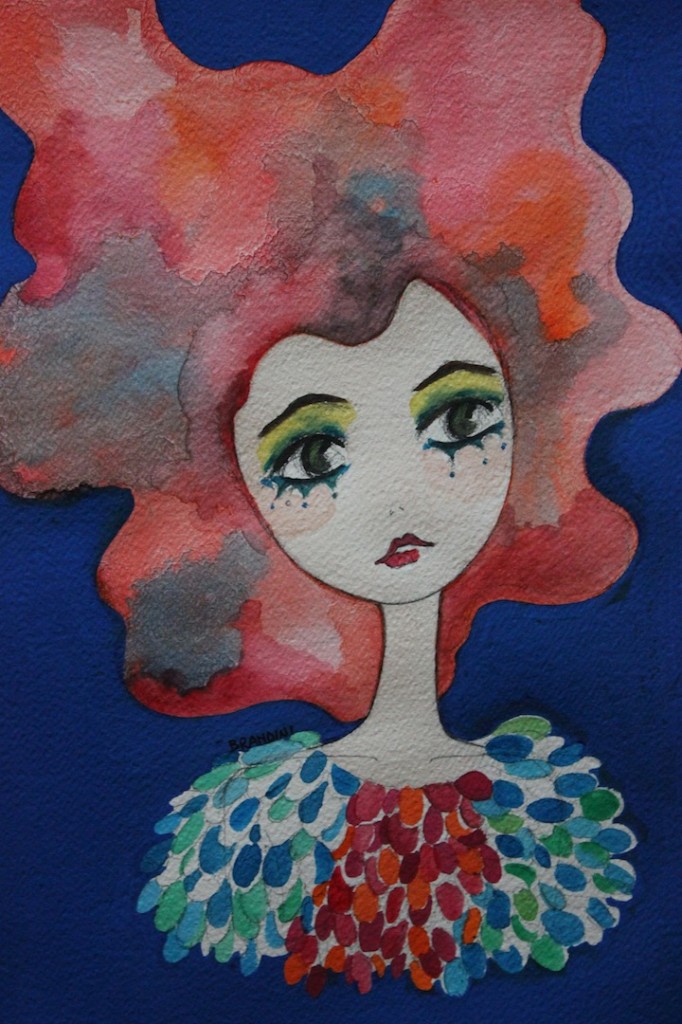 "The Artist" by Beatrice Brandini
From 8 March to 7 June, the MoMa in New York dedicated a retrospective to one of the most eclectic music scene: the Icelandic Björk.
I struggled a lot to choose her photos, Björk has had the good fortune to be portrayed by the greatest contemporary photographers, their talent together with the particular beauty, personality and versatility of the artist almost always have created "a masterpiece."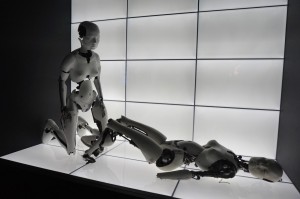 Frame of the video of Chris Cunningham "All is Full Love" in 1999 (photo by Jiliam Steinhauer). At the MoMA in New York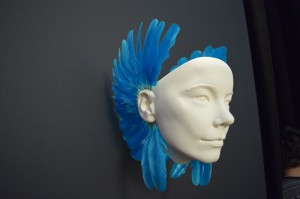 Shaun Leane "Feather Ear Pieces". At MoMa in New York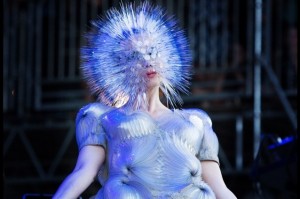 Björk photographed by Danny Clinch. At the MoMA in New York
Björk photographed by David Sims, 2000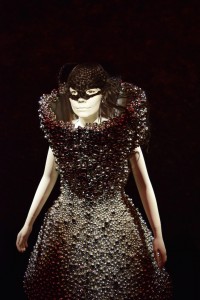 Björk "dummy" at MoMA with a dress by Alexander McQueen from 2004
Artist characterized by a complex personality and a creative multifaceted and experiments (singer, songwriter, actress, producer, …), also the exposure that the New York museum dedicates is much more than just a show. This is definitely a sensory and emotional almost unique, in fact, the visitor is provided with an autoguider that allows him to enter the world of Björk in her twenty-year career. But it is not a simple tape informative, is a real interactive guide, a very intimate and deep into the life of the artist, through sounds, music, stories, photos mannequins, costumes, notes, accessories …
Björk photographed by Nick Knight, 2007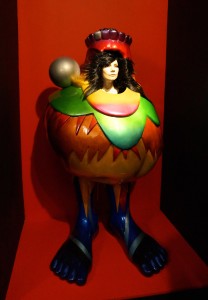 Bernhard Willhelm "Body Sculpture" at the MoMa in New York
Björk photographed by  Juergen Teller, 1995
Björk photographed by Mert Alas and Marcus Piggott, 2000
It 's wonderful that a museum so important, often the scene of exhibitions of a very different nature, to pay tribute to the world "fantasy" of Björk.
Tracing a little these twenty years of career the thing that struck me most was her ability to change while remaining true to herself and intuition to avail every time, according to the artistic development mainly related to its music, artists, photographers, filmmakers, designers … incredibly talented. Experimenting and always creating something absolutely fascinating, from music to video clips, album covers to costumes .., creating an aesthetic overwhelming, exciting, disturbing (only sometimes and always consciously), incredibly different from everything.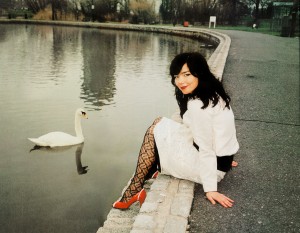 Björk photographed by Terry Richardson, 2001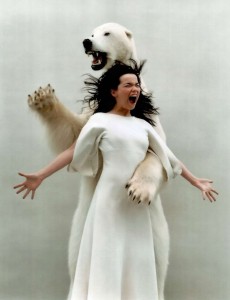 Björk photographed by Jean Baptiste Mondino
Despite a personality definitely overflowing, Björk was entrusted to the hands of his genius "collaborators" transforming every time something new, incredible and even ironic, artists ranging from Jean-Baptiste Mondino Spike Jonze, Matthew Barney [her partner for many years], David LaChapelle, Nick Knight, Jurgen Teller, Michel Gondry, Terry Richardson, etc. etc.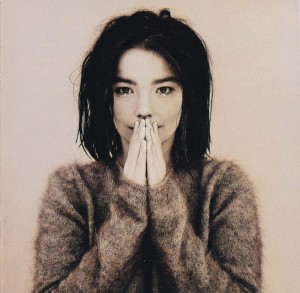 Björk photographed by Jean Baptiste Mondino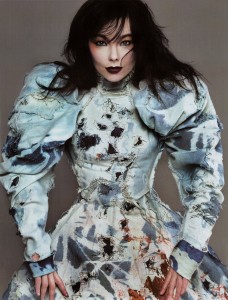 Björk photographed by Steven Klein, 2000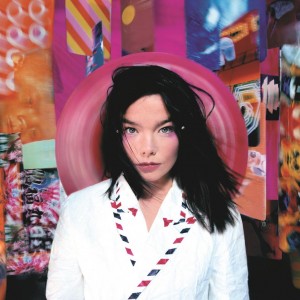 Björk photographed by Stéphane Sednaoui
Characterized by a unique tone of voice and expressiveness eclectic especially in the spotlight, was able to mix pop with the vanguard, the classic with the alternative. The National Public Radio has entered Björk in the list of "50 greatest voices", MTV has placed eighth among the "22 greatest voices of music" and Rolling Stone magazine has described only for her voice by including it among the best singers of all time.
Björk photographed by Nobuyoshi Araki, 1996
Winner of numerous awards such as the MTV Music Awards, the Brit Awards, UK Music Video Awards and the Golden Palm at Cannes for best actress with the film Dancer in the Dark by Lars von Trier, it is also nice to mention one of the latest awards conferred in 2010 by the Royal Swedish Music (along with our great Ennio Morricone), largely for the reasons expressed: "The Polar Music Prize 2010 was awarded to the artist Icelandic Björk. With her music and her lyrics deeply personal, her precise arrangements and her unique voice Björk, despite her young age, has already left an indelible mark on pop music and modern culture in general. No other artist moves so freely between avant-garde and pop. With her album and her video brought the avant-garde music on the airplay charts. She also always embraced technological advances, combining computers and old sounds. Björk introduced in popular music arctic temperament, showing how it can be full of passion and explosive. Björk is an indomitable force of nature, an artist who marches following her pace and that of anyone else. "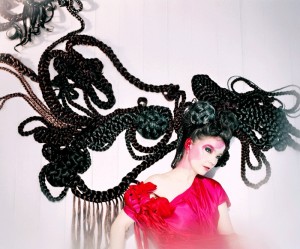 Björk photographed by Erez Sabag per Spoon Magazine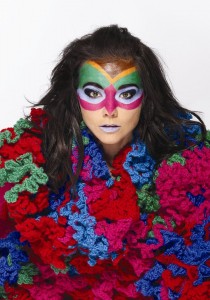 Bernhard Kristinn & Icelandic Love Corporation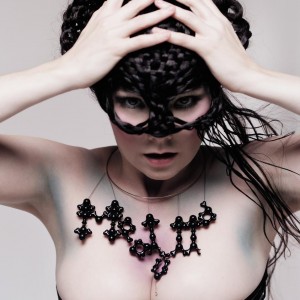 Björk photographed by Inez van Lamsweerde & Vinoodh Matadin
True artists evolve constantly changing skin, do not try to please their audience (or themselves), but they dare and continue to search. Even for this alone it is worth considering an extraordinary artist Björk and to love unconditionally. About new paths always has all my respect and gratitude, esteem because at certain levels would definitely stay more comfortable "sit", because gratitude is due to their efforts that we know new things, often fantastic, stimulation of our lives; art must go on, we can decide to be the privileged spectators. Therefore Björk Thanks!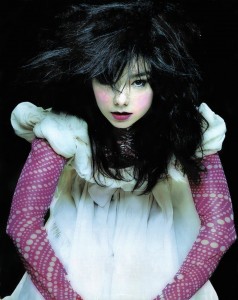 Björk photographed by Warren Du Preez & Nick Thornton Jones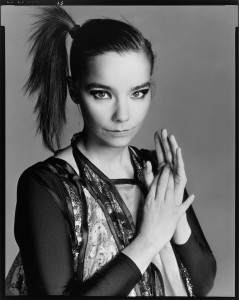 Björk photographed by Richard Avedon, 2004
Sketches by Beatrice Brandini
Good life to all!
Beatrice