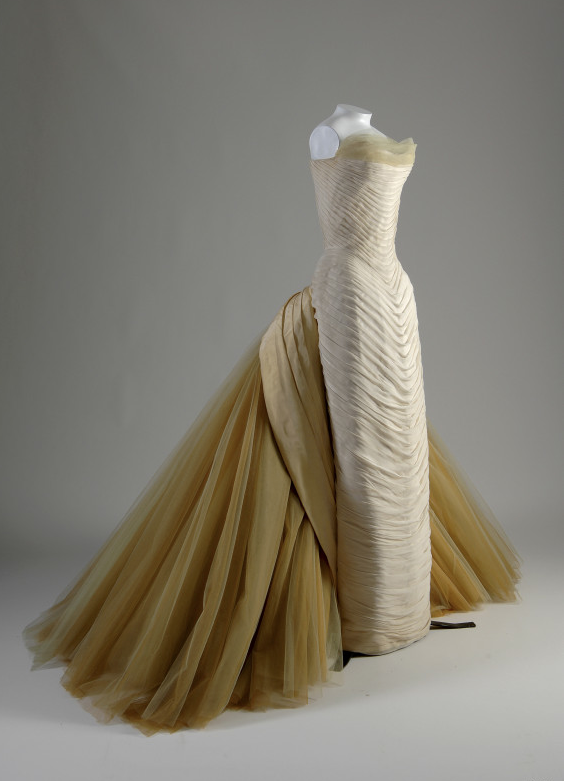 Charles James dress on display at the Met Museum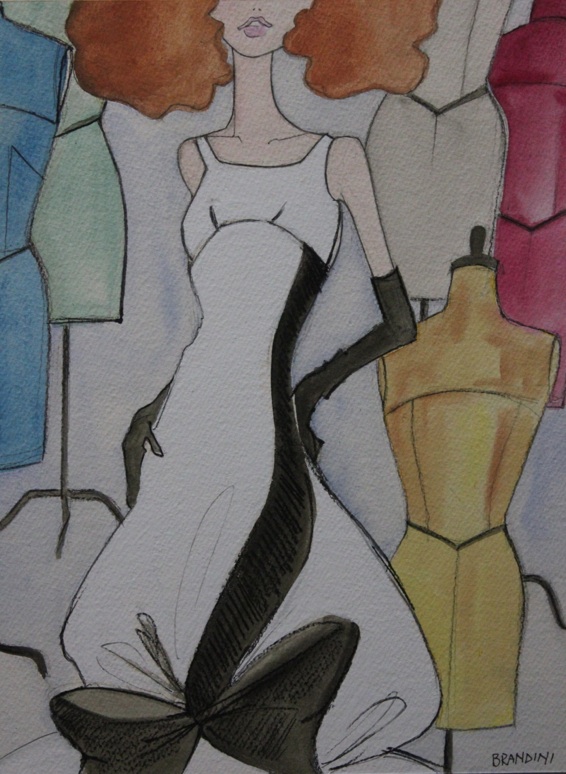 "Fitting" Beatrice Brandini 
In New York, at the Costume Institute of Met Museum, newly renovated, there will be a beautiful exhibition dedicated to Charles James: "Charles James: Beyond Fashion". A great couturier who made discover of the Americans the beauty and magic of haute couture.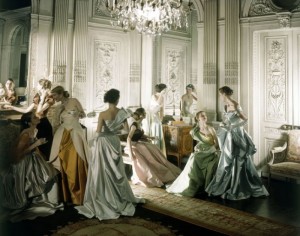 Photo Cecil Beaton for Vogue, 1948, Ball Gowns Charles James
Dresses Charles James
English origin only ever worked in America, defined by the best couturier in the world from Balenciaga and Dior as the man who most influenced him for the birth of the New Look. Friend of Cecil Beaton, known in the prestigious Harrow School and of Gertrude Stein. Charles James had a difficult character, was surly and manic, perfectionist. Mistreating the customers who did not consider "worthy" of his creations. He closed his workers in the atelier until the dress was not finished …. But he was much loved and her creations charmed America and in the rest of the world.
Charles James "Swan" dress
He worked directly on the bust (born as a milliner) and on the fabric. It was inspired by the art and famous artists for the creation of his clothes, the famous pleated shirt inspired by Matisse or the quilted jacket is from a drawing by Cocteau.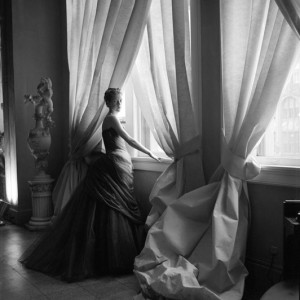 Nancy James in Charles James Swan Gown, 1955 Cecil Beaton Photo
The fact that he was born as a hatter had a huge influence on his style and his approach to work. In fact, its hats built them directly into the heads of customers, as well as the clothes directly into the body, whereas the female body as an armature on which to build sculptures.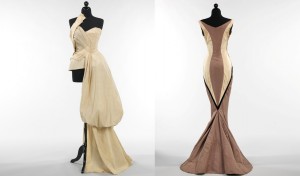 Charles James dresses
Its famous and beautiful strapless dresses that would allow to enhance the female body in a way never explored until then and thanks to which women discovered their femininity, clothes extolling the woman, valuing the life tiny hips and breasts bursting abundant. James worked and supported these dresses with a structure in millinery wire and buckram and even if their weight could reach 15 pounds, his technical ability to allow the wearer to move with grace and loveliness.
Elettra Wiedemann at The Met, scheme and construction outfit "Four-leaf Clover" evenign dress by Charles James
Charles James dresses
He was the first to adopt a spiral zipper and the first to create a divided skirt. His creations were so cutting-edge that some of them continued to be produced despite decades.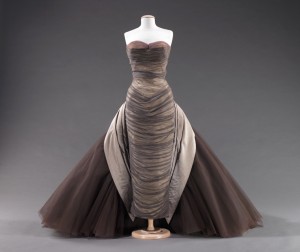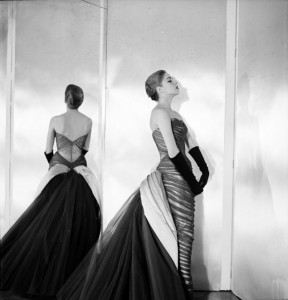 Charles James "Butterly" dress in the dummy and in the photo by Cecil Beaton
Its wonderful clothes made him famous and admired throughout the world, those prom dresses, sculpted lines and cuts wise. His approach was in fact scientific and mathematical design, he felt the clothes as mere pieces of cloth, but they were projects, important creatures, works of inestimable value.
The museum will house over 100 dresses and a selection of materials (paper patterns, sketches …) that testify to the course of study, life and art of this great designer, who lived between London, Paris and New York.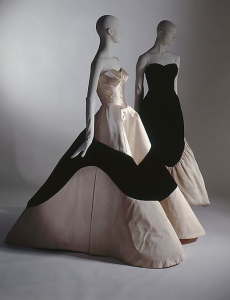 Charles James dress
The exhibition will open on May 5, godmother will Aerin Lauder, Bradley Cooper, Oscar de la Renta and Sarah Jessica Parker.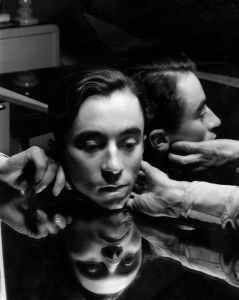 Cecil Beaton portrait of Charles James, 1929
Whether you've had a difficult little we don't care about (the genes you forgive almost everything …), we care instead of your artistic legacy is something valuable that will endure over time and will be an inspiration and example for the creators of the future.
Dresses by Charles James, sketches of Beatrice Brandini 
Goodbye Charles James and thanks …
Good life to all!  
Beatrice