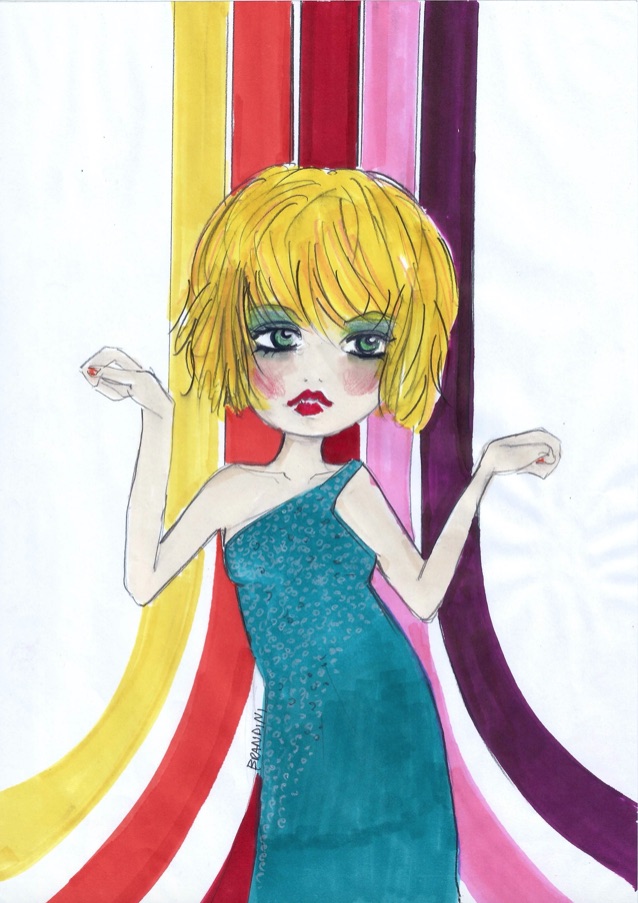 "Debbie" by  Beatrice Brandini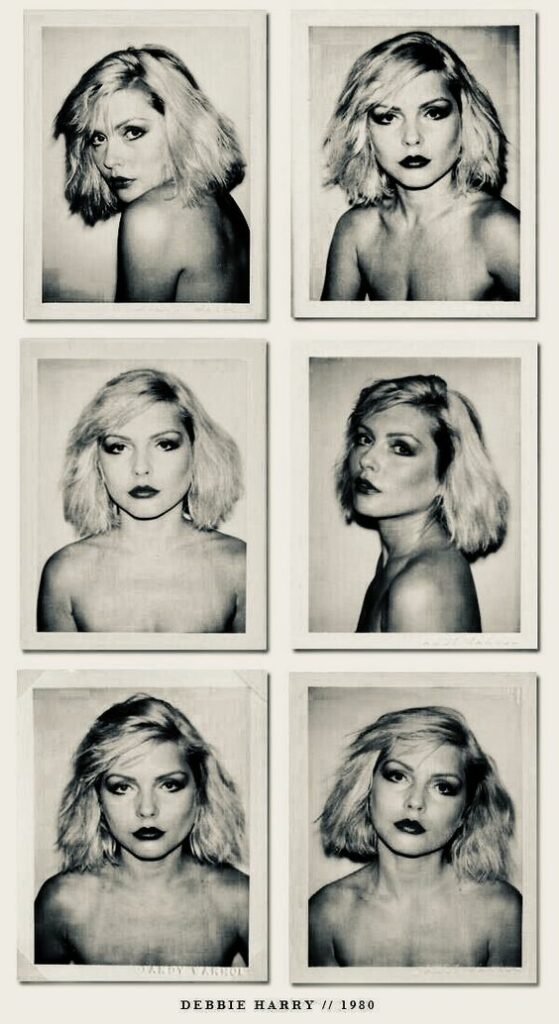 Debbie Harry polaroid shot by Andy Warhol, 1980
There are special personalities, something that has nothing to do only with talent or aesthetics, but with what cannot be explained. We could call it allure, charisma, charm, in fact there is no real explanation, much less an exhaustive definition. Do you have it or not, and Debbie Harry has always had some to sell.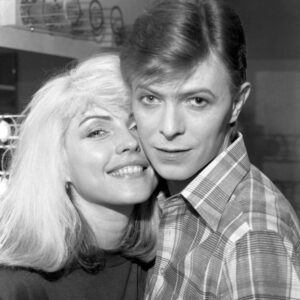 Debbie Harry with David Bowie
Not too lucky (she was abandoned as soon as she was born and adopted by the Harry family), she had the strength to face a thousand lives, waitress, beautician, Playboy bunny …, everything that was necessary to be able to chase her dream that she was to sing.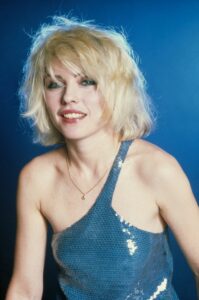 Debbie Harry
The most important meeting is the one with Chris Stein, guitarist and great love of her life; together they give life to the band "Angel and The Snake" (how to say … Heaven and Hell), a very punk and very rebellious band. Later the band became "Blondie", thanks above all to the identification of the fans with the blonde Debbie.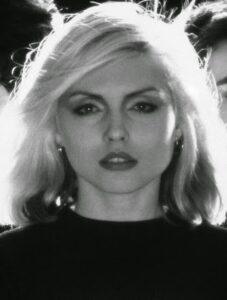 Debbie Harry
Debbie was one of the most revolutionary singers of the last century, paving the way for all the others. We are not talking only about the voice, but about a way of being on stage, of being the first true front man of a completely male band, of writing their own songs, of becoming an icon (not surprisingly, the king of Pop Art, Warhol, he portrays her countless times consecrating her as his muse).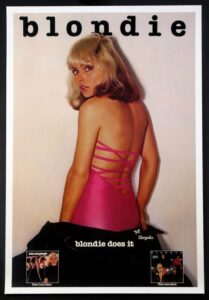 Debbie Harry
She has also helped to combat certain stereotypes, fighting for example against sexism and male chauvinism in the music world. A woman at the head of a band, at least in the seventies, was a real revolution. "I wasn't submissive, I wasn't begging men to come back to me ! Debbie Harry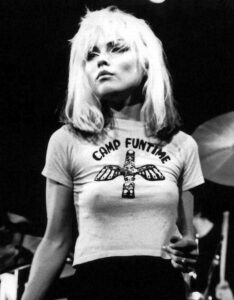 Debbie Harry
Having become one of the reference bands for Studio 54, the music between the 70s and 80s has the face of Debbie Harry and the Blondie.
I have always found she irresistible, a mix of beauty from the past, just like a Hollywood diva, but at the same time incredibly modern and punk. Original, strong, provocative. Her looks continue to influence girls and fashion around the world. Just as it happened more than forty years ago. For example, her zebra dress, which became iconic thanks above all to the poster in which she wore it, was actually a pillow found in the garbage.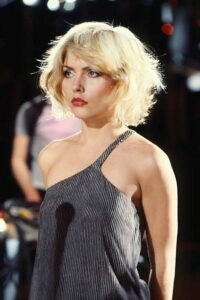 Debbie Harry
One of the group's first demos is called Platinum Blonde and goes like this: "I want to be a blonde like Marilyn and Jean (Harlow), Jayne (Mansfield), Mae (West) and Marlene (Dietrich)
Blondie have composed and recorded eleven albums, Debbie five others as a soloist. Call me, the soundtrack of the film American Gigolo, with a young Richard Gere dressed in Armani, entered the collective imagination, not only thanks to his notes, but to the glamorous portrait of a certain world. At the time there were no social networks, we dreamed of films, songs and video clips. The music of this band has been used for countless other soundtracks, among the most important titles are Scarface, Trainspotting, Donnie Brasco.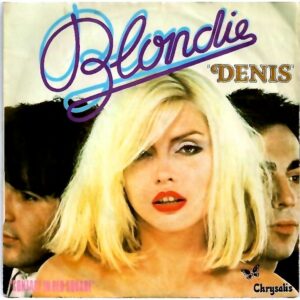 Cover of the song Denis by Blondie
But Debbie Harry is not only a great artist, a pioneer of many civil battles, such as that for gay rights or the environment, in 2000 she entered the Guinness Book of Records as the most mature woman at number one in the rankings. All extraordinary credentials to elect her to heroine.
Looking forward to seeing them live again, we wish Blondie and her wonderful muse, Debbie Harry, long life!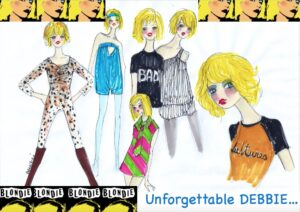 Debbie's mood by Beatrice Brandini
Good life to everyone!
Beatrice