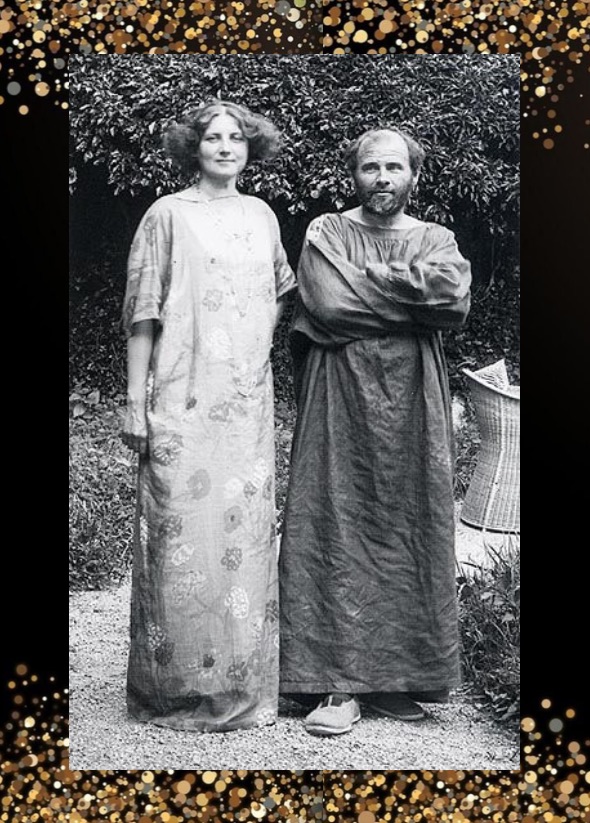 Emilie Flöge and Gustav Klimt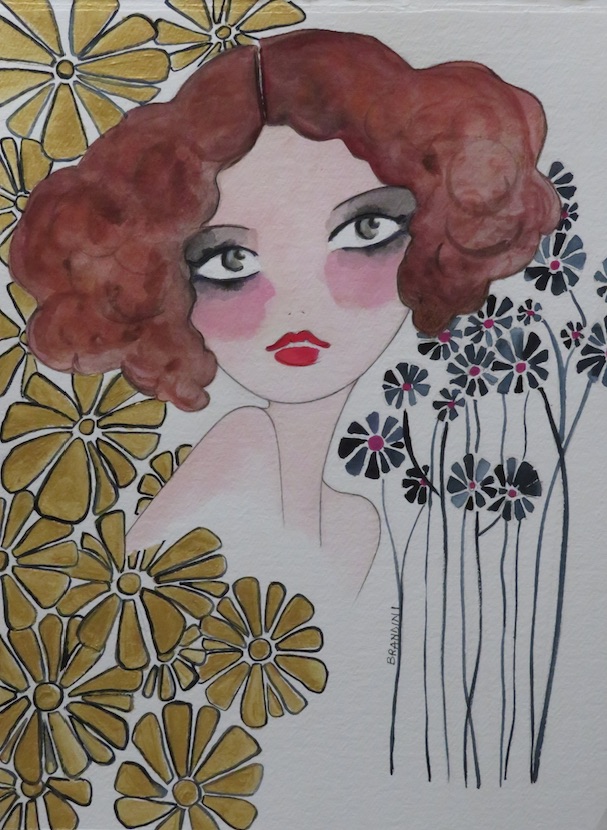 "Emilie" by Beatrice Brandini
There are women who leave a profound mark even if their fame is not as popular as the influence they generated in their existence. Emilie Flöge was one of them.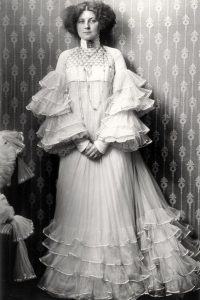 Emilie Flöge
Emilie Flöge was an artist, a muse, above all an unconventional woman, who lived at the turn of the 20th century in the Vienna of Wiener Werkstätte's forge.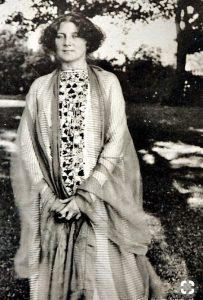 Emilie Flög
Emilie Flöge above all wanted to be an independent woman, in fact she became a successful entrepreneur, opening an atelier that she will manage, together with her sister Helene, for more than thirty years. Soon he will dress the whole Viennese aristocracy, make trips to Paris where she will see the fashion of Coco and Christian before they became Chanel and Dior respectively.
Revolutionary in her production of clothes, for its style and prints, clothes that were worn without a corset (a rarity for the time) and that freed the woman making her silhouette and her daily life more free and agile.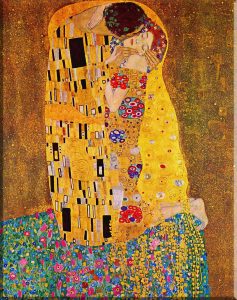 The kiss" by Gustav Klimt 1907-190
With Klimt she has a special relationship that will last a lifetime, the artist also portrays her in different paintings. A privileged relationship and also helped by the fact that Klimt's brother Ernest married Emilie's sister Helene.
Many critics believe that the woman kneeling in Klimt's masterpiece The Kiss, is Emilie herself, a sort of testament to their love. On his deathbed (Klimt was twenty years older than the Flöge), the great artist asked to see Emilie for the last time "bring me Emilie" … that was the last image he wanted to see before leaving.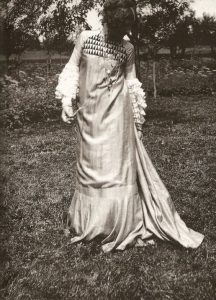 Emilie Flöge
Klimt will also design some clothes for the Flöge salon, in a rational style, style promoted by the feminist movement, and will introduce she to his own client base, those of the aristocracy and the Viennese ruling class. At the time of his death in 1918, Klimt left half of his estate to Emilie. Despite this, Emilie will continue her activity in her atelier. However, she will never marry and in a room called "Klimt's room" she kept his easel, his collection of decorated clothes, his shirts and hundreds of drawings. At the end of the second world war her house caught fire destroying her collection of clothes but also objects and works belonging to Gustav Klimt.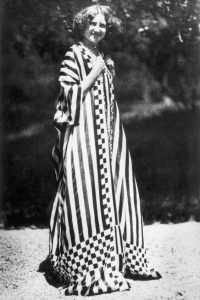 Emilie Flöge
In his 1902 portrait Klimt portrays her with absent, melancholy, extraordinarily imposing eyes. For the first time it portrays a jeweled woman, aware of her seduction, this portrait is the soul of an enterprising and sincere woman, the essence of their relationship, lovers, friends, supportive and involved, mutually inspiring each other. 
Some images from catwalks where inspiration from Emilie Flöge and Klimt is visible
Although she fought to the end to preserve her atelier, in 1938 at the gates of the Second World War (she was "surviving" the first down), she definitively closed her atelier. It goes off in 1952, in a silent, almost forgotten way.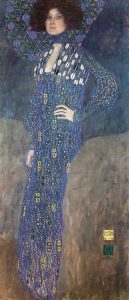 Portrait of Emilie Flöge by Gustav Klimt, 1902
Instead, it is important to remember this extraordinary figure of a woman who has influenced fashion so much. A modern female figure who loved and defended what she did. I like Emilie for her artistry, for her talent, but above all for her modernity. If we take the photos that portray it, we cannot fail to notice its modernity, its pride; the images next to Klimt may seem to have been taken only a few decades ago. A couple of artists, lovers, accomplices.
Flöge-inspired sketches by Beatrice Brandini
Good life to everyone!
Beatrice