"Leather" mood by Beatrice Brandini
The Milan fashion week, which has just ended, revealed a great desire for recovery. In fact, there were many events, presentations, face-to-face appointments and, of course, fashion shows.
Carlo Capasa declared: "In spite of the uncertainty that still hangs in the air, and the real difficulties of the moment, we are extremely proud to present a calendar full of projects and events that confirm the key role of Milan among the world fashion capitals. ".
67 fashion shows, 59 physical and 8 digital, including Gucci's return to Milan, after its creative director, Alessandro Michele, had brought the Gucci Love Parade collection to Los Angels. The change of the creative director from Bottega Veneta, Danile Lee who leaves the baton to Matthieu Blazy.
A few absences, many confirmations and even some novelties, for example Ennio Capasa's great return with his interesting project Capasa Milano; the debut of Marco Rambaldi; Trussardi, who through the creative direction of Benjamin A. Huseby and Serhat Isik, revisits its logo, reinterpret the greyhound, so loved by its founder Nicola Trussardi.
Here I have highlighted what I considered to be the strongest trends for next Autumn Winter 2022/23.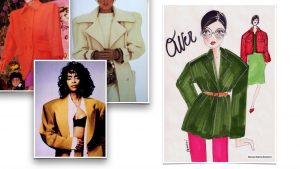 Mood "Oversize" by Beatrice Brandini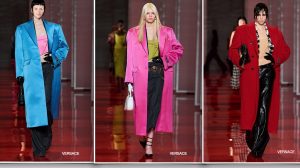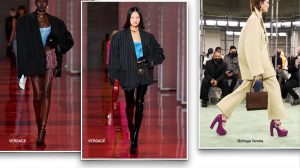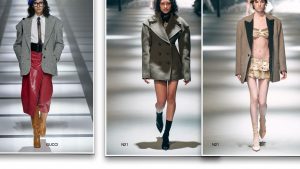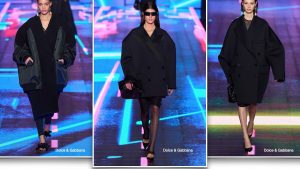 OVER OVER SIZE Gigantic volumes, exaggerated proportions, but this time not only presented by avant-garde designers, but also by "classic" fashion houses in which they reinterpret the suit with the jacket from the shoulders of three larger cuts. Not for everyone but interesting and fun.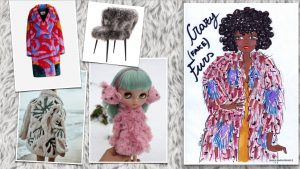 Mood "Fur" by Beatrice Brandini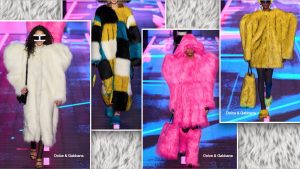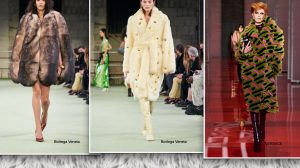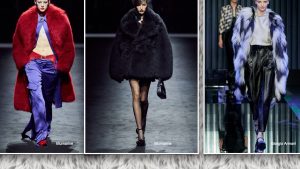 CRAZY FUR Furs everywhere, always ecological, but very very creative. Colorful, treated, exaggerated. Sometimes even classic but with important volumes. If it is cold we will know how to warm up!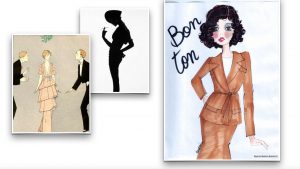 Mood "Bon Ton" di Beatrice Brandini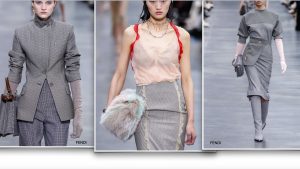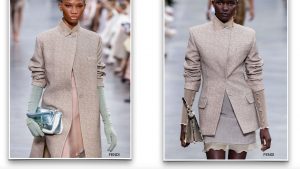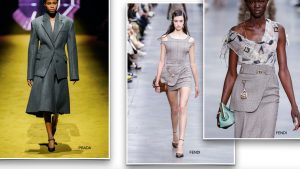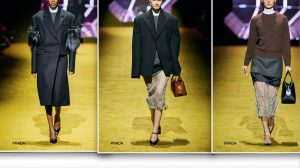 BON TON A return to formal and slightly retro elegance, with a highlighted waistline, with knee-length or godet skirts, with accessories such as gloves and small clutches. Many tailleur. For this mood amazing is the Fendi collection.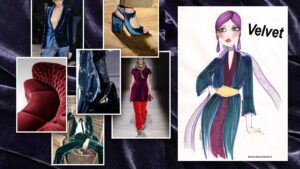 Mood "Velvet" by Beatrice Brandini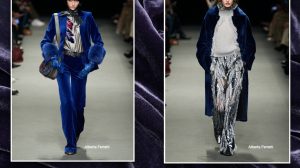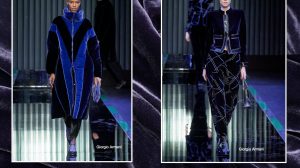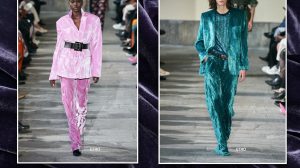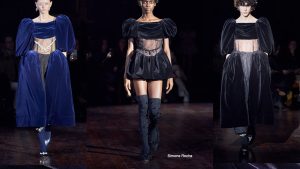 VELVET It is the fabric that I have often found on the catwalks, and it is a pleasure to see it again, since it is a smooth, fluid and elegant velvet. The colors are dark, such as Prussian blue or black to bring out the shine, but also presented in slightly psychedelic colors such as soft pink or emerald. It looks good on everyone because it's mysterious and makes you feel a bit of a Mata Hari heroin.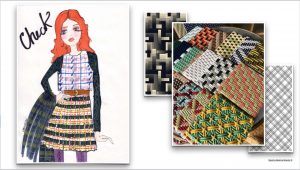 Mood "Check" by Beatrice Brandini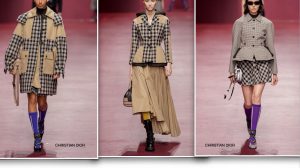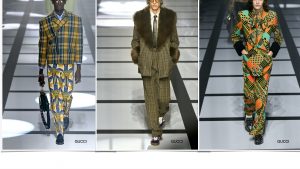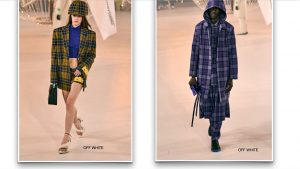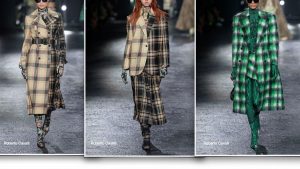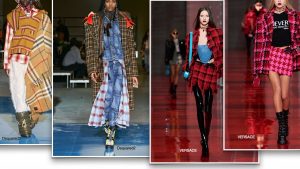 CHECK The paintings presented in a thousand ways and in all different ways. Scottish but not only, in fact also tweed with stripes, Prince of Wales, pied-de-poule … often interpreted in an ironic and a little extravagant way, also because they are mixed with other textured or printed fabrics with a pattern that is a little reminiscent of paper cards. wallpaper.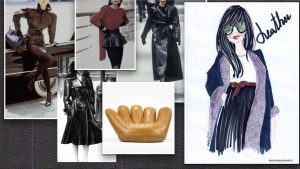 Mood "Leather" by Beatrice Brandini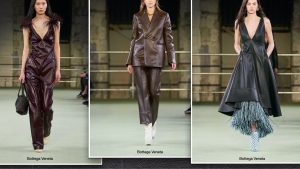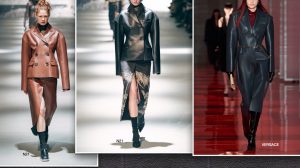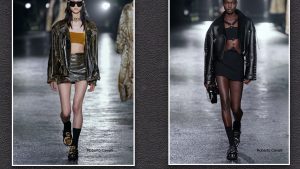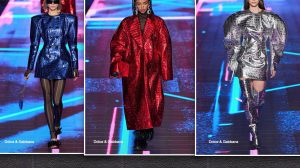 LEATHER Lots of leather, especially black and a little dark. The proportions are large as well as the volumes. Eighties mood, and, unlike a few seasons ago, it is not worked or inlaid, but "raw" smooth and rigid black leather. The only exception from Dolce & Gabbana where it is a cyber crocodile, very beautiful scenographic.
I also saw much more, such as the timeless animalier, the sweater, the denim …
I just want to underline Giorgio Armani's choice to walk in silence in respect of the Ukrainian population who are experiencing his tragedy these days. No one expected such an epilogue, no one understands why, after these last two years of the pandemic, human greed and hatred could manifest themselves again with such violence.
I sincerely hope that many orders will arrive and that fashion, especially the Italian one made better than everywhere, will be the protagonist in the windows of all the largest cities in the world.
Good life to everyone!
Beatrice