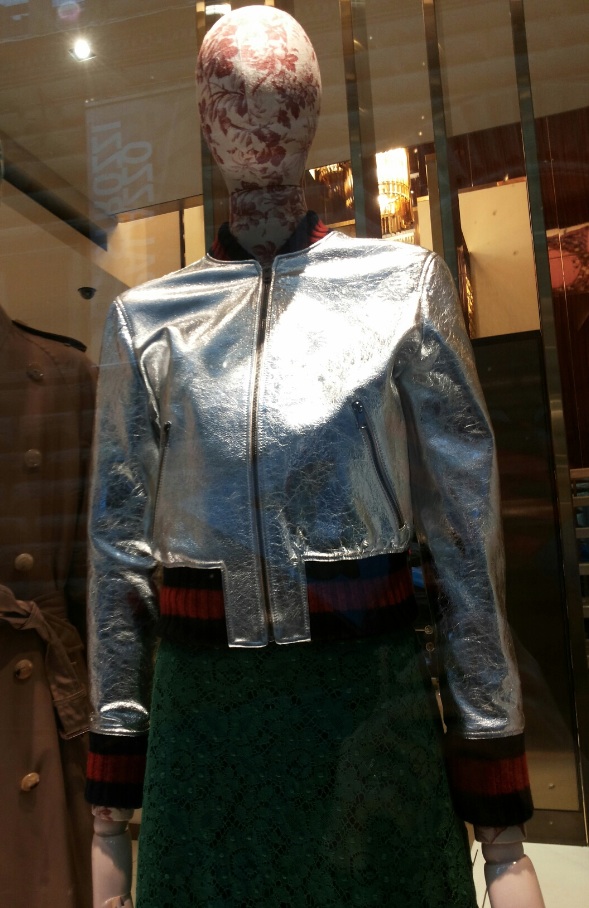 Gucci Flying Jacket, in the shop window ….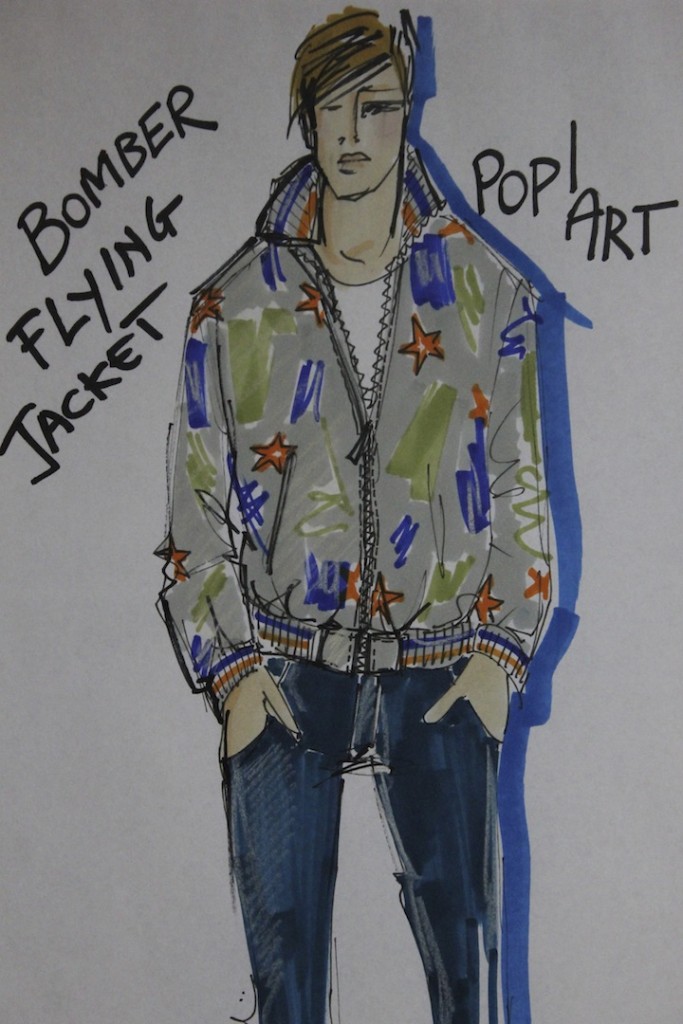 "Flying Jacket" Beatrice Brandini
Originally created for pilots, the Flying Jacket is one of those garments that cyclically come back in fashion, revised and corrected or exactly faithful to the original, it does not matter much, because the matrix is always the same. There are many versions seen on the catwalk, all extremely cool ….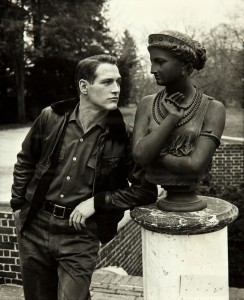 Paul Newman, wearing a Flying jacket in leather version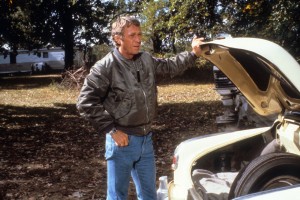 Steve McQueen in "The Hunter", 1980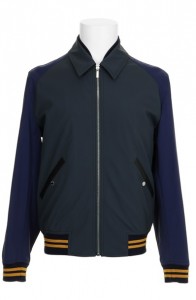 Dior Homme, classically chic. F / W 2015-16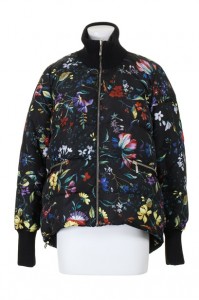 Moncler Hawaiian version. F / W 2015-16
Coach, almost like the original. F / W 2015-16 
A jacket born to replace the bulky long leather jackets used by US pilots. Therefore, as has often happened to the pieces (or shapes) the most important that have made the history of fashion (think jeans, the bikini, the overalls…), their debut and use should not be a fact aesthetic, but to a purely functional reason. Then the fashion and the street they did the rest.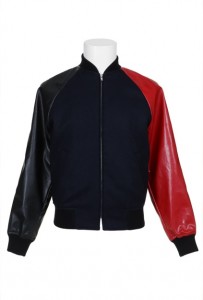 Comme des Garçon, chromatically asymmetric. F / W 2015-16
Y 3 Yohji Yamamoto, bright blue. F / W 2015 – 16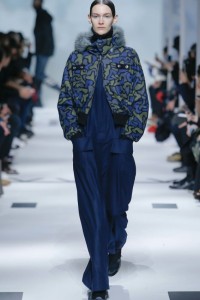 Y 3 Yohji Yamamoto, new camouflage. F / W 2015 – 16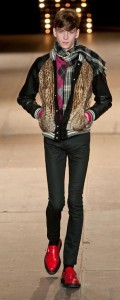 Yves Saint Laurent, Rockabilly. F / W 2015 – 16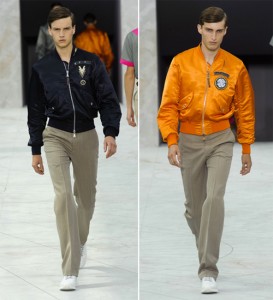 Louis Vuitton, aviation version. S / S 2015
The Flying jacket or bomber was also a chief icon for subcultures such as skinheads (70/80 years), the rappers of the hip hop (2000) or of generations less angry and more romantic, like those in love with Tom Cruise in Top Gun.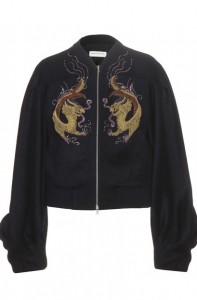 Dries Van Noten. China version. F / W 2015 – 16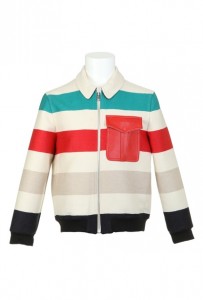 J. W. Anderson, striped. F / W 2015 – 16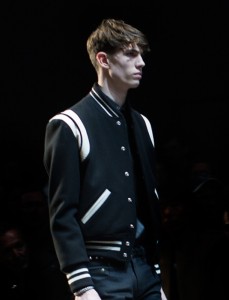 Yves Saint Laurent, baseball version, F / W 2014
I was one, many years ago, was army green nylon shiny. I remember I loved so much and to have worn for years. Now that it is back in the limelight it is nice to see on the catwalk, especially male, in a "deluxe" version.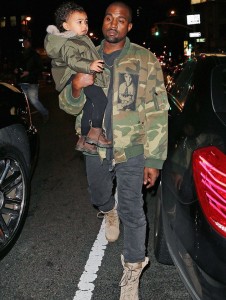 Kanye West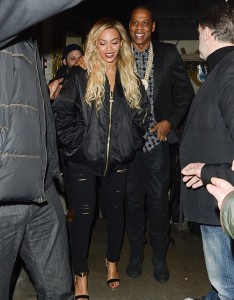 Beyonce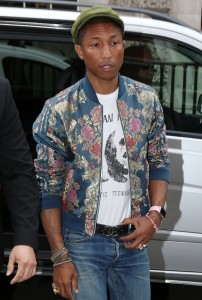 Pharrell Williams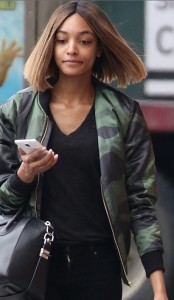 Jourdan Glum
The world of sports-leisure did the bomber one of the more important style, both in terms of reference and sales, it is flexible, it is suitable for everyday use, as divided adolescents, for dads with the scooter, for sporty women; in some cases it can also be worn "by night", just choose it well made and of a brand less technical. When I worked in Puma I have developed it for years, without absolute presumption I can say that I slightly turned it, that means I cleared it from the sports world. With hood with fur, with ribbed stripes, in fleece, for women with lurex striped, etc. The drawings below are only a small part.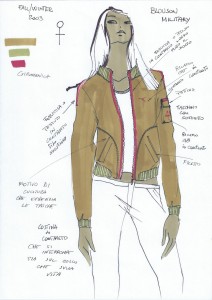 Flying Jacket FLEECE. Puma leisure line, Fall/Winter 2003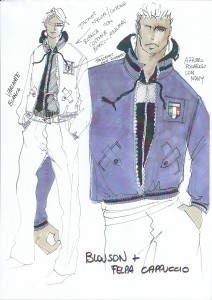 Puma Flying Jackets NYLON CANVAS.  For Team Italy (F.I.G.C.), 2006 World Cup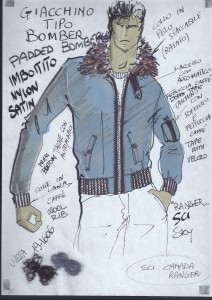 Bomber Flying Jacket NYLON SATIN.  Puma, leisure line Fall/Winter 2007
The Flying Jacket never fade, pity not to have it preserved for the children or grandchildren. I think it would have been thrilled.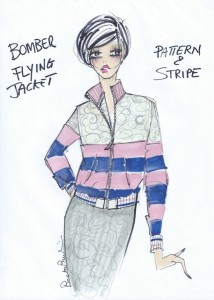 Flying Jacket by Beatrice Brandini
Good life to all!
Beatrice