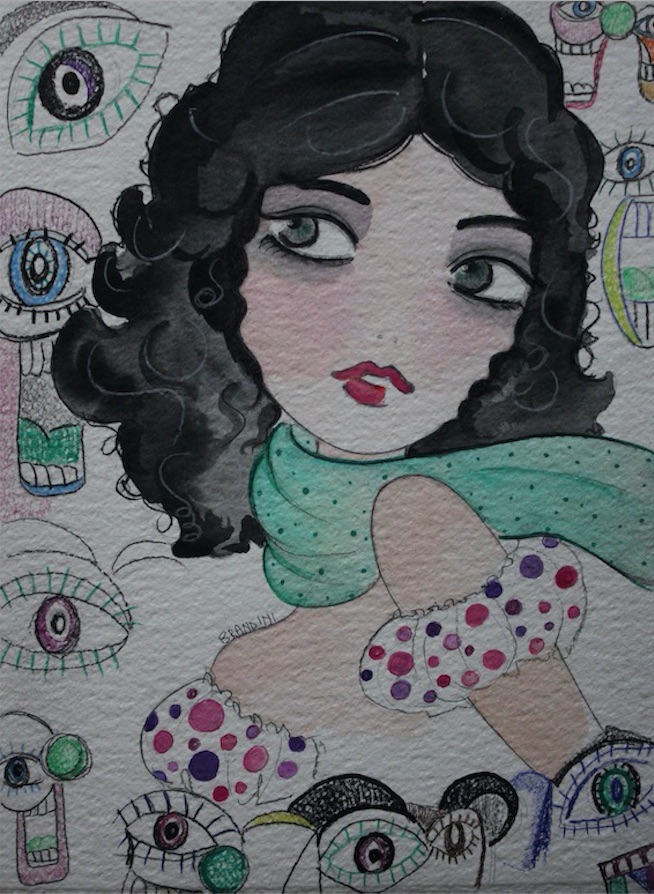 "Anna" by Beatrice Brandini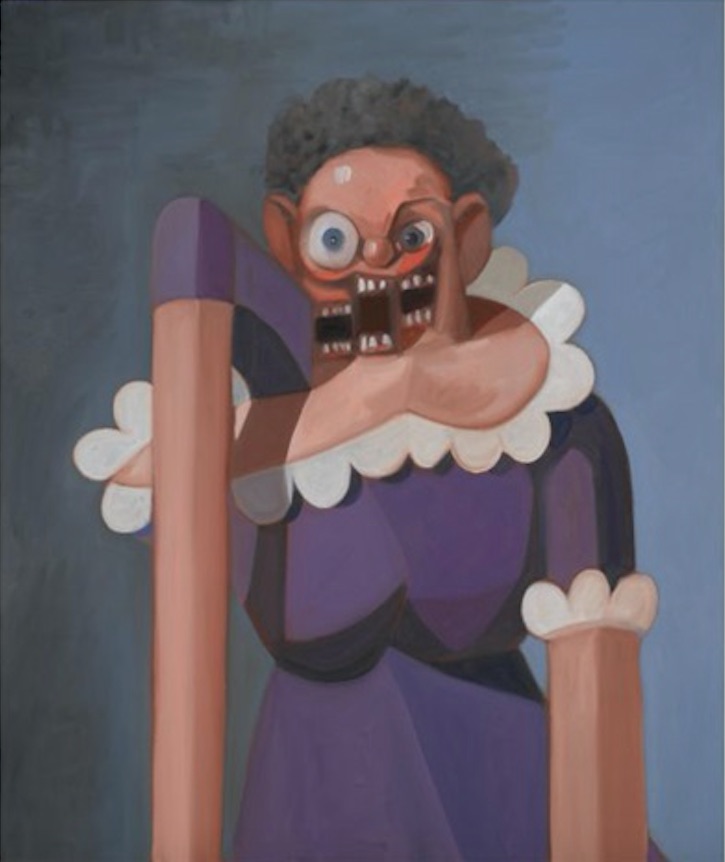 "French maid variation" by George Condo
In an old issue of Vogue USA, an editorial appeared in which the beautiful Daria Werbowy was photographed surrounded by works by a painter who I found fantastic, his name was George Condo.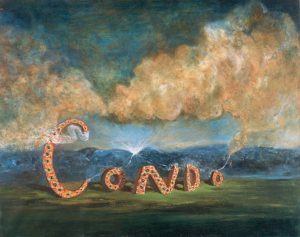 "The cloudmaker" by George Condo, 1984
In New York, until the end of January 2021, there is a beautiful monographic exhibition of his: Internal Riot at the Houser & Wirth gallery. The works on display are unpublished and were produced by the artist during the quarantine. For this reason, the present paintings are more introspective, the figures that Condo portrayed reflect the dramatic and shocking experience of this pandemic, in which the world lives in a state of isolation and restlessness, a humanity deprived of its own points of reference.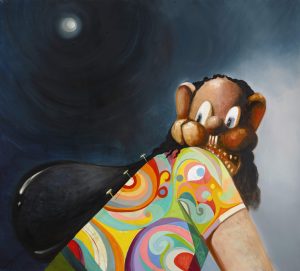 "The escaped Hippie" by George Condo, 1998
These works are expressions of a pessimistic feeling of the artist, an external manifestation that reveals an internal one. "This is the time to change. As an artist I know I can make up for my mistakes in paintings and that's what I do. I combine all shapes and colors and harmonize the painting until it sings like a choir. I would like the world to do the same thing ". George Condo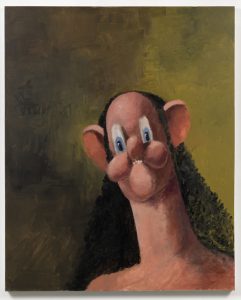 "Cave Woman", by George Condo, 2001
I love this artist who throughout his career has portrayed bizarre, crazy characters. Since the beginning, when, in the eighties, he painted fake old masters, apparently authentic works, giving them a modern, pop twist, full of references to ordinary American culture. But even later, in the nineties, his works recounted the worst aspects of society, such as paranoia, hysteria, despair. It is no coincidence that those works were born during the great American crisis, just like those of today that reflect the emergency of Covid-19, the fragility of the American social system on issues such as integration, the environment, weapons …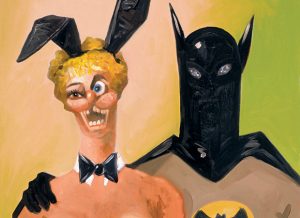 "Batman and bunny", by George Condo, 2005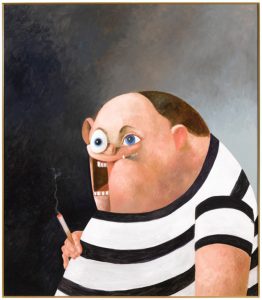 "Big John", by George Condo, 2006
He is one of the most influential contemporary and living artists in America. It is the artist himself who coined the term "Artificial Realism", to describe the "realistic representation of what is artificial".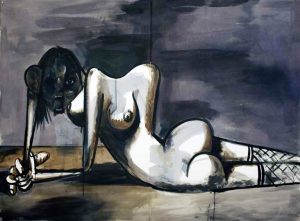 "The Discarded Human", by George Condo, 2013
Born in 1957, George Condo lives and works in New York. Countless have been his solo exhibitions in Athens, New York, Washington, Berlin, Barcelona, Oslo, etc., as well as many of his works are present in public and private collections.
"Droopy Dog Abstraction", by George Condo 2017
Art, just like fashion, has always been a reflection of the times, painters, like designers, express themselves through their concept of aesthetics, drawing on their contemporaneity. It is the society they live in that influences them, and it has always been that way.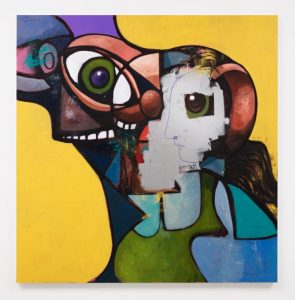 Internal Riot, by George Condo 2020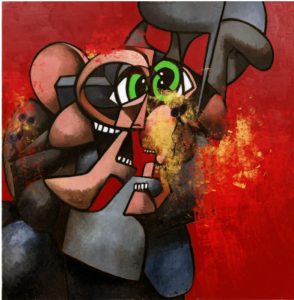 Internal Riot, by George Condo 2020
The world of George Condo is populated by beasts, by strange, fantastic characters, by clowns, by monsters, by a bizarre and original humanity. Everything seems to be "out of control", but in reality everything manifests itself with precise rules. His painting is a theatrical representation in which the actors express themselves through the Commedia dell'Arte, in which improvisation, the spontaneous and natural gesture, wins over the theoretical and academic one.
Pastel by George Condo
Condo's art is spontaneous, chaotic, everything is allowed. Hers is a variegated world that expands each time with new grotesque characters. It is the human comedy, the one it represents, with its dreams but also (above all) with its nightmares.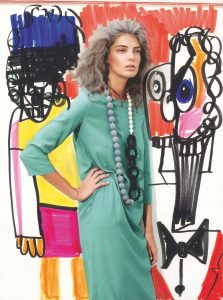 Daria Werbowy and George Condo photographed by Mario Testino. Vogue USA editorial 2007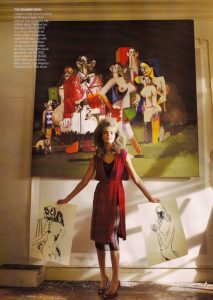 Daria Werbowy and George Condo photographed by Mario Testino. Vogue USA editorial 2007
Going to the vernissage, by Beatrice Brandini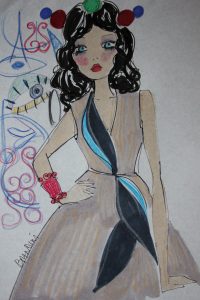 Going to the cocktail, by Beatrice Brandini
Good life to everyone!
Beatrice