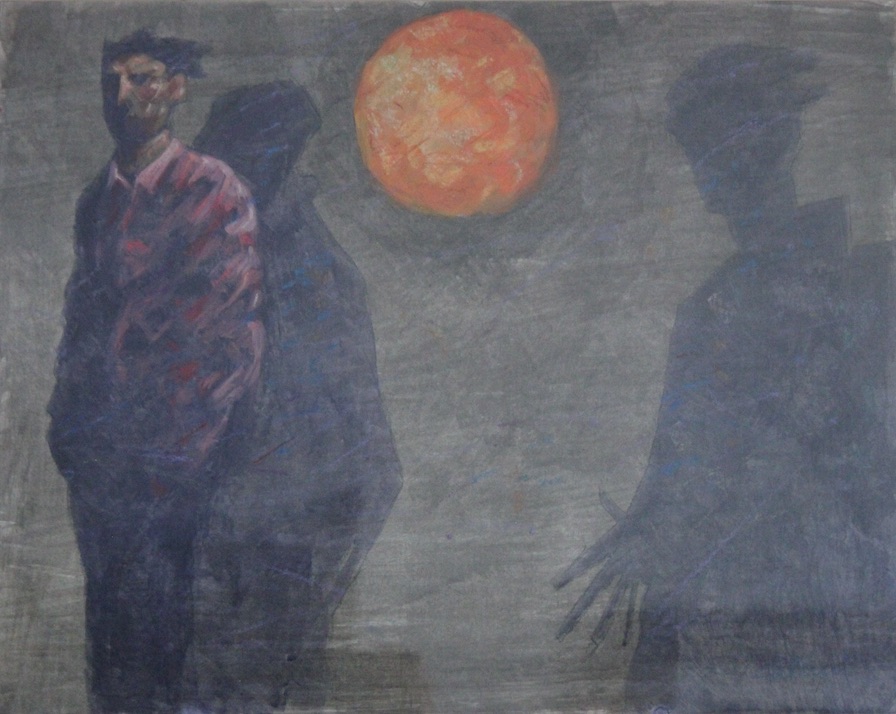 "Shadows" by Giampaolo Talani
Pesciolina" by Beatrice Brandini
If somebody had told me that I would have talked about Giampaolo Talani once again, I probably would not have believed it. In fact, in this blog, which has been active for some years now, there are few times I have mentioned the same artist, I have done it for Modigliani, Helmut Newton, Carlo Mollino, John Currin and a few others. But this time the reason is different, in fact I am here, sincerely saddened, like all those who have had the good fortune to know him, to tell once again how interesting and human this artist was.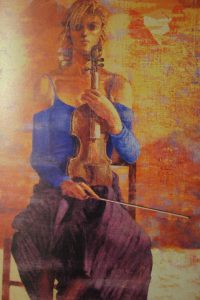 "The violinist" by Giampaolo Talani
"Departures" by Giampaolo Talani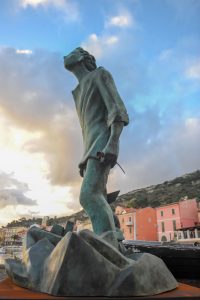 "The man who saves the sea" sculpture by Giampaolo Talani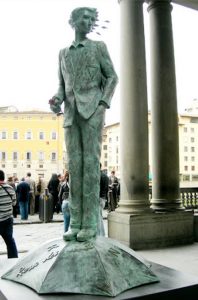 Sculpture by Giampaolo Talani in the Uffizi arcades
I had already taken care of him telling a beautiful exhibition in the heart of the city of Lucca, but above all because I have had the intuition of his great capacity thanks to an enlightened gallery owner, Giuliano Nozzoli, who had presented and recommended him as a talent to invest in. We both admired his art, but also his personality, that of a sincere and genuine artist, who followed his own aesthetic imbued with his experience, the sea, poetry, music, travelers, a beautiful humanity but also lonely and nostalgic. Giampaolo Talani had something to tell, there are many performances I have seen over the years (in Piazza della Signoria and in the cloister of Palazzo Vecchio, in Pontassieve, in Berlin …), in which his beautiful "stories" were told with candor and simplicity , and perhaps, for this very reason, they came to touch souls deeply.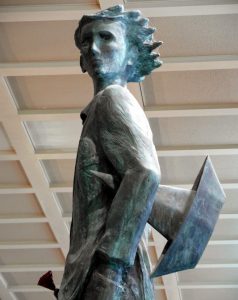 Sculpture by Giampaolo Talani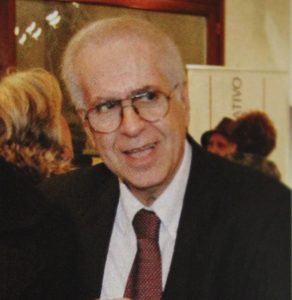 Giuliano Nozzoli, gallery owner and unforgotten friend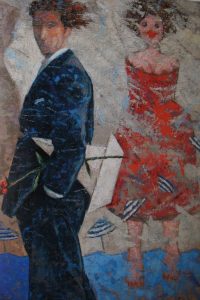 "The woman on the wall" by Giampaolo Talani
Talani was often the protagonist of his paintings, but it was certainly not a self-celebration, he was a simple person and very self-ironic, he knew that it was a sort of pact of sincerity with his admirers, who better than him could talk about animals from shoreline?….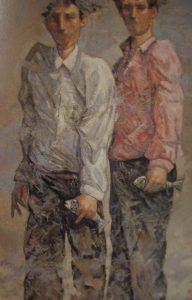 "Two fish hunters" by Giampaolo Talani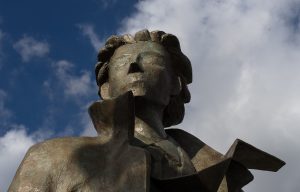 "Departure" particular, sculpture by Giampaolo Talani in Berlin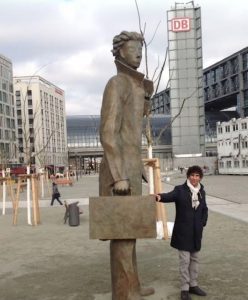 "Departure" sculpture by Giampaolo Talani in Berlin 
I had the pleasure of speaking to him, noting intelligence, irony and wisdom. He played down but was aware of his skill, it was not presumption, on the contrary, I have always noticed a healthy humility, that of those who are aware of their talent but never take themselves too seriously, those who just want to improve themselves, knowing that the path of art for an artist it never ends.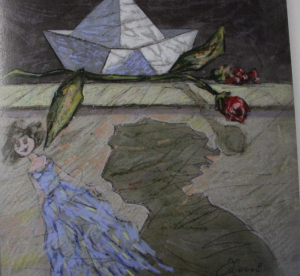 "Clearance sale" by Giampaolo Talani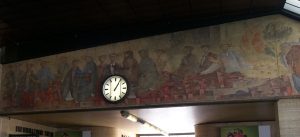 "Departures", Fresco on the internal facade of the Santa Maria Novella station
That fresco done at the Florence station, "Departures", in which thousands of travelers can admire and reflect themselves every day, has a special value for me, linked to important memories. It was in fact inaugurated in 2005, years in which I regularly passed through the station every week to go to and from Milan.
Giampaolo Talani was also passionate about music, he had studied piano for many years, family love since his father and grandfather were musicians. In one of his latest interviews he stated that as a boy at a certain point he found himself at a crossroads, whether to choose a career in music or painting, we know how it went …; however he never abandoned music, he continued to study the piano until the end, making this "theme" the protagonist of many of his most beautiful works.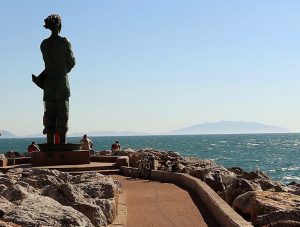 "The sailor" sculpture by Giampaolo Talani in San Vincenzo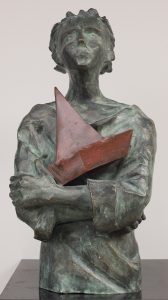 Sculpture by Giampaolo Talani
"Dear Talani we will miss you!". Your art will survive time, like the good memories I have of you. You have been an artist, a poet, a musician, a traveler, a "lifeguard". Your sudden death deprived us of so much other beauty, but we were still lucky to have admired and shared it with you.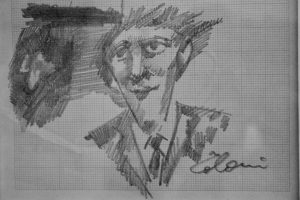 Self-portrait of Talani, pencil on paper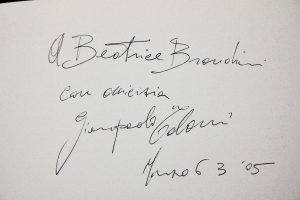 Dedication by Maestro Talani
I still remember the first time I saw one of your paintings in a deconsecrated church, it was love at first sight, on that occasion I bought my first Talani, which is still one of my favorite works today.
A sea of fashion…. by Beatrice Brandini
A sea of fashion…. by Beatrice Brandini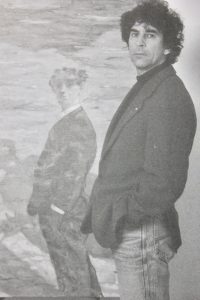 Giampaolo Talani in front of one of his works – self-portrait
A warm and affectionate greeting, Master, from the bottom of the skies.
Good life to everyone!
Beatrice