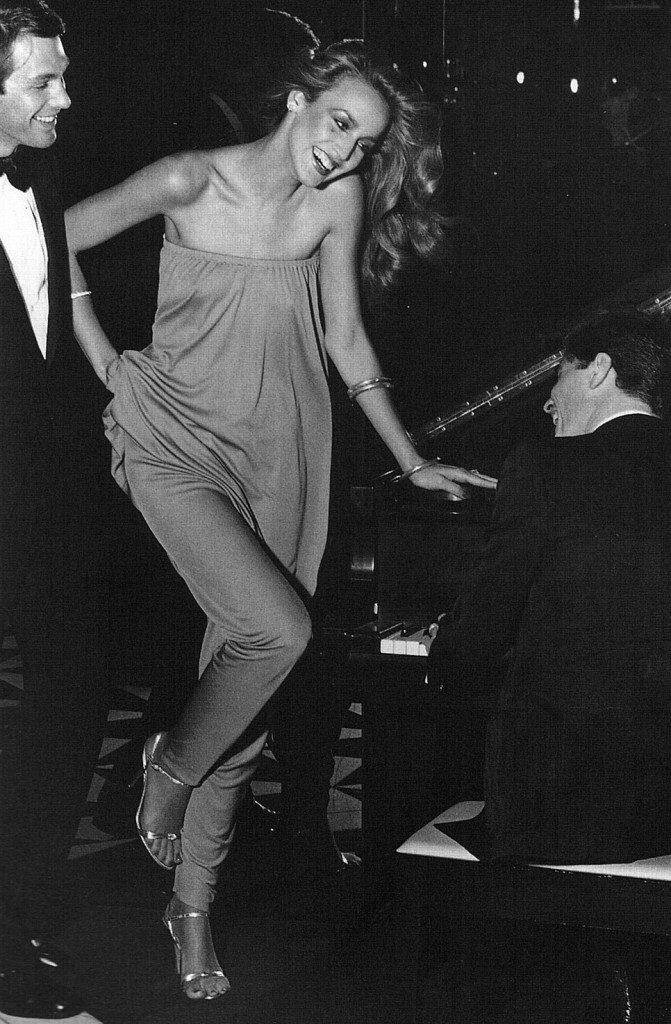 Jerry Hall in a Halston dress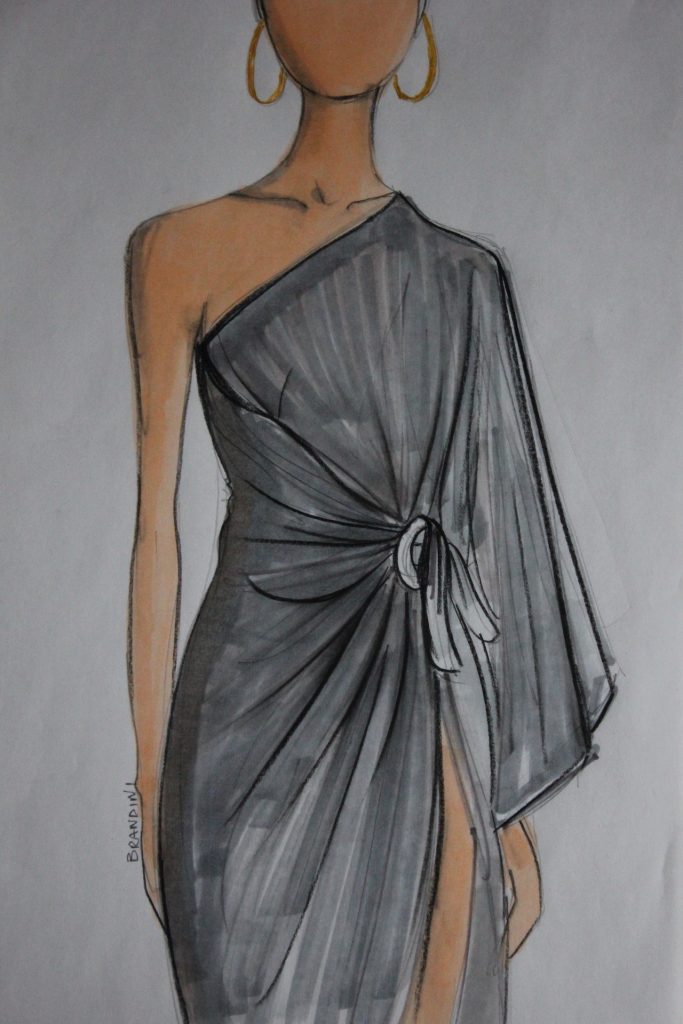 "Halter dress" by Beatrice Brandini
Those who lived in the seventies cannot forget the covers of Cosmopolitan USA in which the beautiful and healthy American girls became very refined Halstonettes (so baptized his faithful models).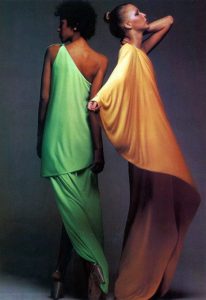 Halston creations 
Roy Halston Frowick was born in 1932 and since childhood he has shown a natural inclination for fashion, designing and creating dresses and hats for his mother and sister. Originally from Iowa, in 1952 he moved to Chicago to attend a course in visual merchandising (a term that has only become "familiar" in Italy for a few years!).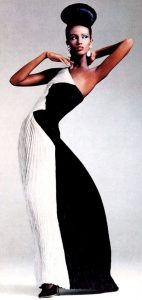 Pat Cleveland in a Halston dress
Here he begins to create hats, his are those worn by stars like Kim Novak, Debora Kerr or Gloria Swanson. He later moved to New York where he worked as a milliner for the exclusive Bergdorf Goodman warehouse and became very popular for designing the blue one that Jacqueline Kennedy would wear (tambourine hat, or pillbox), at her husband's presidential inauguration in 1961.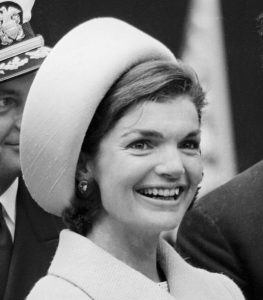 Jacqueline Kennedy with the pillbox by Halston
From hats to dresses it becomes a natural passage. In 1966, Newsweek called him the most interesting designer in America, and two years later, 1968, he opened his first boutique on Madison Avenue.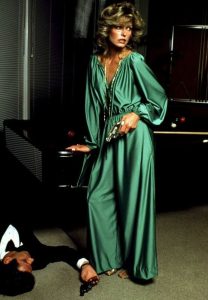 Farrah Fawcett in a Halston dress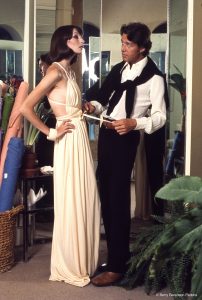 Fitting: Angelica Huston with Halston
There are very creative designers, others with a particular flair for business, others still very good at celebrating themselves. Halston was probably all this, but above all he was a very refined designer, who made women beautiful even with easy and functional clothes. His collections were instantly recognizable, yesterday as today, standing out for being elegant and sexy with clean and simple lines. 
An advertisement for Halston's patented Ultrasuede fabric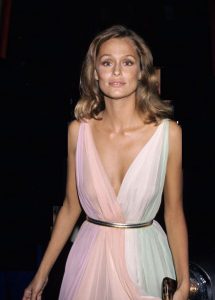 Lauren Hutton with a Halston creation
In 1972, he patented the Ultrasuede, a particular fabric that is easily washable even in the washing machine (American women have always been practical), but adaptable perfectly to the woman's silhouette. His halter dress has entered the fashion dictionaries, his, in fact, are the most beautiful American necklines ever seen, it can be said that he was the inventor of that type of cut.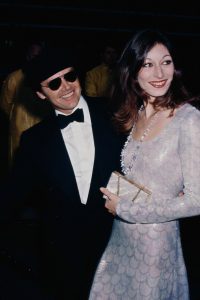 Angelica Huston and Jack Nicholson, she wears a Halston creation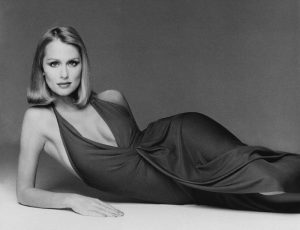 Lauren Hutton photographed by Francesco Scavullo wearing Halston 
His women were divine, perfect for a party, for a poolside aperitif, or for a crazy evening at Studio 54. Precisely in this place, the beating and creative heart of New York of those years, where ambition and fun, sex and excess, were the absolute protagonists, Halston consumed his fame in the company of clients who became friends, such as Angelica Huston, Liza Minelli, Lauren Hutton, Bianca Jagger, and many others. 
Models claimed that wearing his clothes was like being naked, because his fashion did not work against or on the body, but with the body, thanks to magnificent cuts and drapes.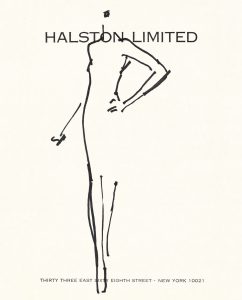 A sketch by Halston
It is said that Bianca Jagger, wearing a ruby red dress signed by Halston, made her triumphal entry on a white steed into Studio 54, on the night of her thirtieth birthday.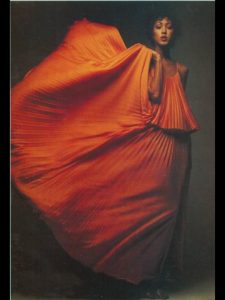 Pat Cleveland wears a Halston creation
A feature film presented at the Tribeca Film Festival, "Halston", traces the life of this extraordinary (but unfortunately also unregulated) creative. The film highlights his parable until his sad descent, which ended with his retirement from the scene in the mid-1980s (the brand was sold to Norton Simon Inc. and Halston lost control of his fashion house). Until his death, at the age of 57, of complications related to HIV. 
The poster of the film Halston by Frédéric Tchebg
The director, Frédéric Tchebg, highlights a story of fashion but also of family and how the latter has sensationally affected the sale of the brand and the inevitable dominance of the financial world over the creative one. The film is available on Amazon prime USA.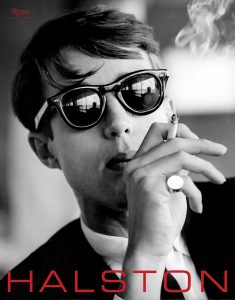 Monograph cover: "Halston: Inventing American Fashion", published by Rizzoli
It is a beautiful way to see the story of an incredible talent, to understand what it was like to be a designer in America in the 1960s, especially if you were born in the most desolate province of Iowa. But above all, knowing his story is an opportunity for younger people who do not know him, an artist who managed to build an empire from nothing, creating American prêt-à-porter, and a wonderfully unmistakable fashion.
Some shapes of the Halston style by Beatrice Brandini
Some shapes of the Halston style by Beatrice Brandini
Some shapes of the Halston style by Beatrice Brandini
"Yes To Life" was Halston's motto, as Liza Minelli, a great friend of him, sang.
Good life to everyone!
Beatrice