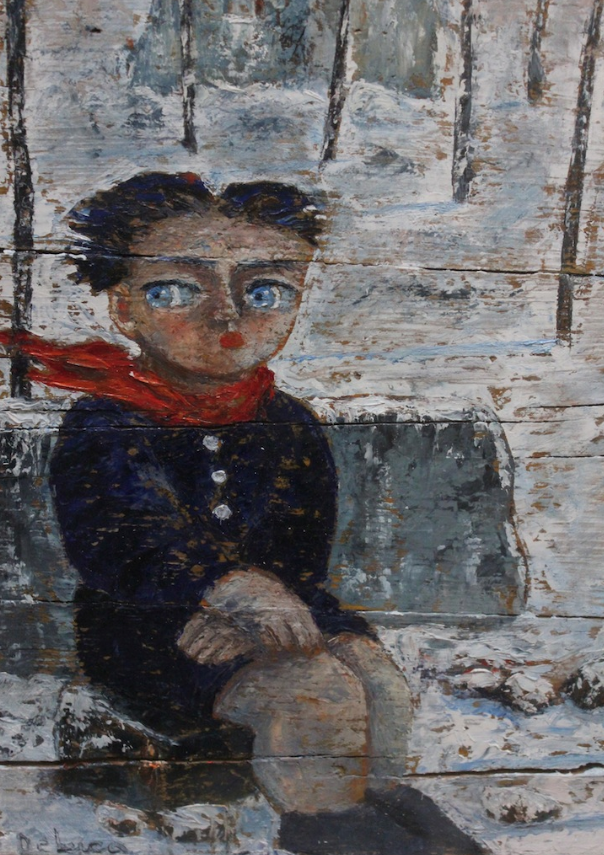 "Winter" Elio De Luca, oil on wood, private collection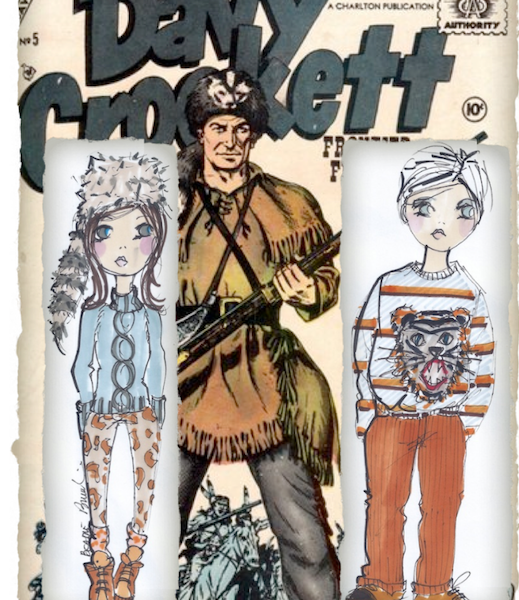 "ADVENTURE" Mood of Beatrice Brandini 
Fashion is always lighter, playful, surprising … if you think that a brand such as Givenchy (usually under the direction of Tisci, more dark and dramatic), in the winter just ended had put Bambi into its sweatshirts, you understand that the world of children not only inspires fashion, but nourishes and completes it, especially at a time "heavy" like this, where everyone would just need to close your eyes and dream …. maybe hugging Mickey Mouse ….
The gap between the world of child(junior and adult is increasingly blurred, adults spend hours playing video games, thanks to the new technologies of mobile phones (on facebook keep getting invitations to play … I do not play and do not even know how you do …), as well as the sagas are passionate about that another time perhaps would be exclusively dedicated to the teen audience (think of all the Hunger Games). The children, for their part, are growing faster and faster … the technology is a reality for them from birth and even tastes no longer seek only to emulate big brother or sister, have very specific tastes and not always very well suited for their "tender" age (see skulls, gothic elements, games ….).
For the Winter 2015/2016 I imagined 3 important issues, as always very different, because more and more fashion is freedom of interpretation, of themselves, of their own desires, their own awareness of what we like and we 're well …
The first trend I called ADVENTURE, thinking about the need, getting stronger, being outdoors, to live together with others experiencing team games, adventure and escapism. The new generations, I hope above all thanks to the work of their parents,  have a stronger sense of ethics, for this is the nature refuge but also the preservation and care .
The focus of this theme are:
Natural fabrics , earthy colors , with a predilection for all tones of green and brown, but also natural tones , from total white to cream to gray melange. Fake fur, boiled wool , velvet, jersey dubbed, fabric effect "handmade" . Simple shapes, applications,  animal prints, animalier effect, but ironic and unexpected.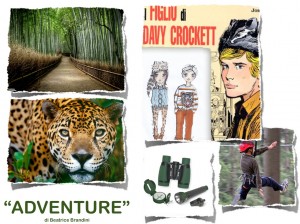 "Adventure Mood" Beatrice Brandini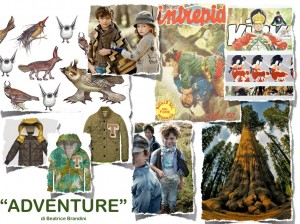 "Adventure Mood" Beatrice Brandini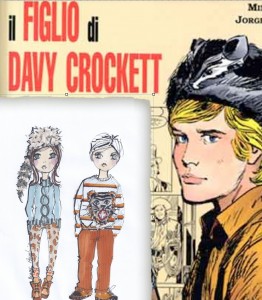 "Adventure Mood" Beatrice Brandini
I called the second theme "Circus", just to emphasize the need for lightness, joy and celebration, which, in any part of the world seems to become an important value.  It 'a colorful theme, joyful, childlike and feminine.
The focus of this theme are: 
Princely styles but much more rock and unisex past. Bright and vibrant colors, like ruby red, sunflower yellow, purple, mauve, turquoise, often combined with black to dampen the tone on. Natural fabrics such as thick wool, cotton dubbed, but also precious fabrics like duchesse, moiré, silk … always matched in ordere to loose preciousness. Finishing by hand, desire to craftsmanship tailoring. Many dresses, skirts, light knitwear, such as angora, lovely blouses with jabot.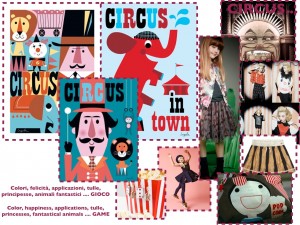 "Circus" Mood  Beatrice Brandini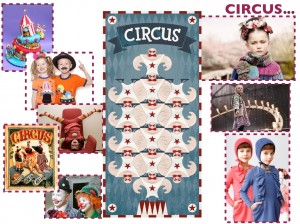 "Circus" Mood  Beatrice Brandini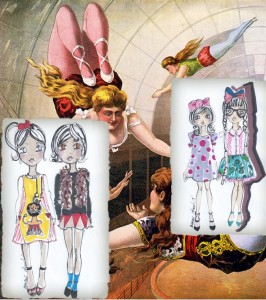 "Circus" Mood Beatrice Brandini
I called the third theme Graphic Art. It's a theme that emphasizes the combination of increasingly strong between art and fashion (cheers!), and the approach, even by children, the world of culture and of art, see the workshops in museums, initiatives brands in customizing a product, creating a sort of work of art, the value of craftsmanship and tradition as cultural valuesetc. etc….
The focus of this theme are:
The graphics, abstract, digital, pixel, applied, but always as if it were a work of art and  piece "unique." Inspiration Pollock, Warhol and the writers of the road, real artists … But also applications, patchwork, color block .. Primary colors and bright, fluorescent and acids. Shapes sports and lifestyle. Denim, jerseys, sweatshirts, nylon, mesh …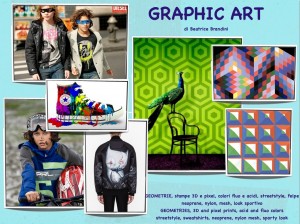 "Graphic Art" Mood Beatrice Brandini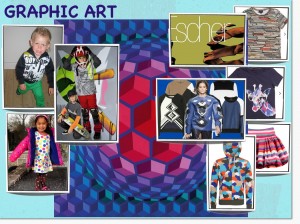 "Graphic Art" Mood Beatrice Brandini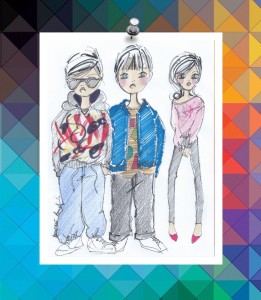 "Graphic Art" Mood Beatrice Brandini
Fashion Childrenswear is another jewel in the crown of Italy, are in fact many companies specializing in child, with outstanding results, both from a creativity and quality  point of view, both from the point of view of business, with major exports in around the world.
Clearly this period of crisis, we look behind us, he braked important growth trends, particularly in the domestic market, a decrease of purchases, even for children. But I'm sure that once again, as with other sectors, these important and very large companies (not always the size that counts), they will get, probably reviewing something inside them, but not necessarily be a bad thing. Since the only positive thing of the crisis, is the ability to reinvent itself, to roll up their sleeves, getting it's great ideas that sometimes, when all goes well, we take for granted … 
Good life to all!
Beatrice