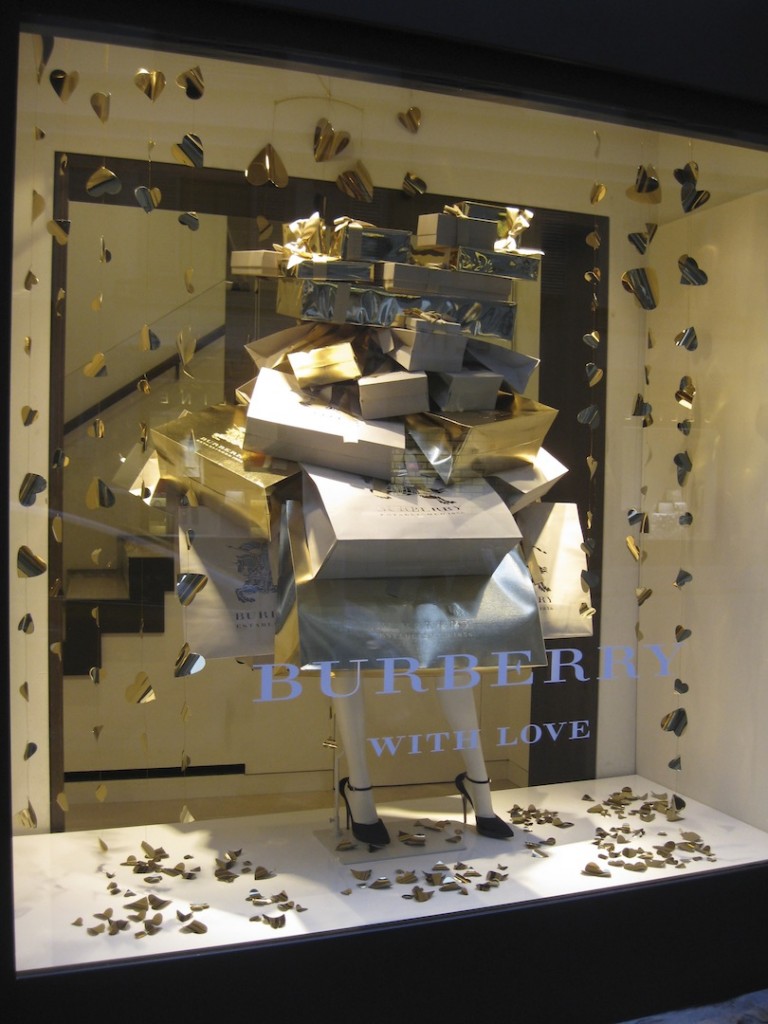 window Burberry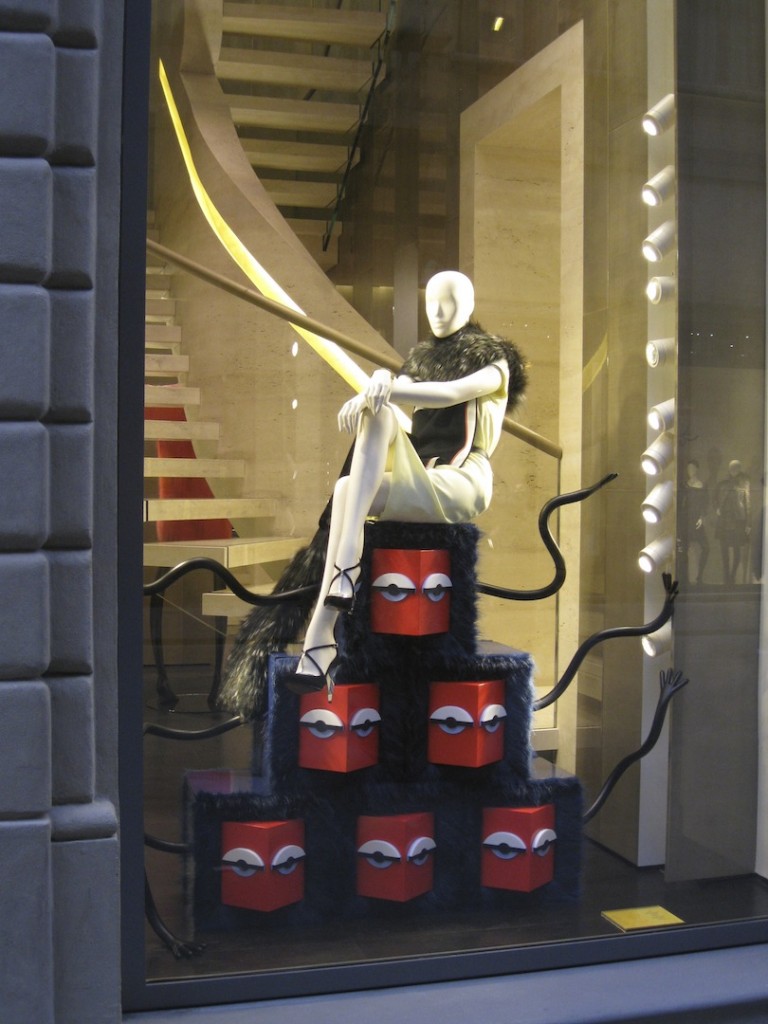 window Fendi
Christmas has always been linked to a spell.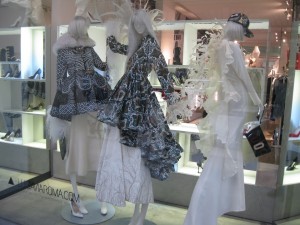 Luisa Via Roma
When we are younger we become attached to the idea that a bearded man, perhaps a bit ' gruff, but definitely good and generous, giving us after the child as if by magic the night of Christmas, what we desire.
Dior
When we grow Christmas means above all "vacation"; adolescence exchanging gifts with friends and girlfriends and wait for the New Year's Eve full of expectations for the new year (as well as carefully choosing what we wear .. ) .
Emilio Pucci                                                   Ermanno Scervino
As adults we understand its true message of peace and brotherhood, trying to be a little ' more charitable (but would be enough to be just a little more tolerant ), we love it because we associate it to "rest", to take a few days the plug from work and some concerns. And, if we have kids, Christmas goes back to being charming and fascinating, because they are their eyes to let us rediscover and love ….
Fendi                                                               Hermès
This Christmas, according to what we hear on a daily basis and getting hands-on, Christmas will be a much more austere and subdued. I am of the view that the economy should turn thanks to purchases, so well is remarkable figures who can spend and give away things to dream. But for everyone else, are convinced that the thought is enough to really love someone and that, children, partners, parents, siblings , relatives and friends …. means to make him happy even with a little thought, surprising him with something he wants and that we are sure will appreciate.
Ferragamo 
Even the decorations you may have, as well as imagination and good will … a good result without spending a fortune. For example I bought the stars and trees made of tin at the Coop … vintage look and are really cute. Interesting things I've seen even by OVS , Coin and Rinascente.
Roberto Cavalli
I walked around my town photographing the most beautiful windows, the ones that impressed me the most and I would like to know which one is your favorite.
Dolce & Gabbana                                         Gucci Kids
Miu Miu                                                        Patrizia Pepe
You can dream too so, admiring the beautiful, just like when we go to a museum, and go home without packets, at least not for these brands, but with some more ideas in our head and certainly with some more emotion,  " also look at the nice save us…. "
Louis Vuitton 
Three "installations" at the Rinascente
Finally, a bit 'of art…. Installation Architect Simone D'Auria
Good life to all!
Beatrice