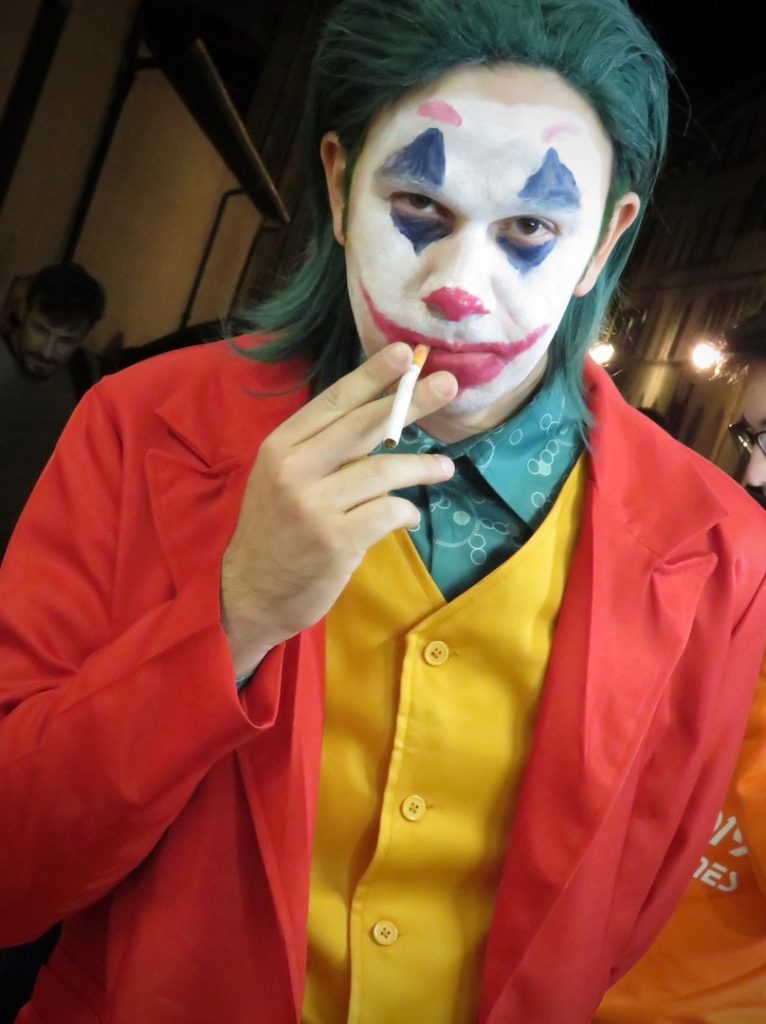 A cosplay "Joker" in Lucca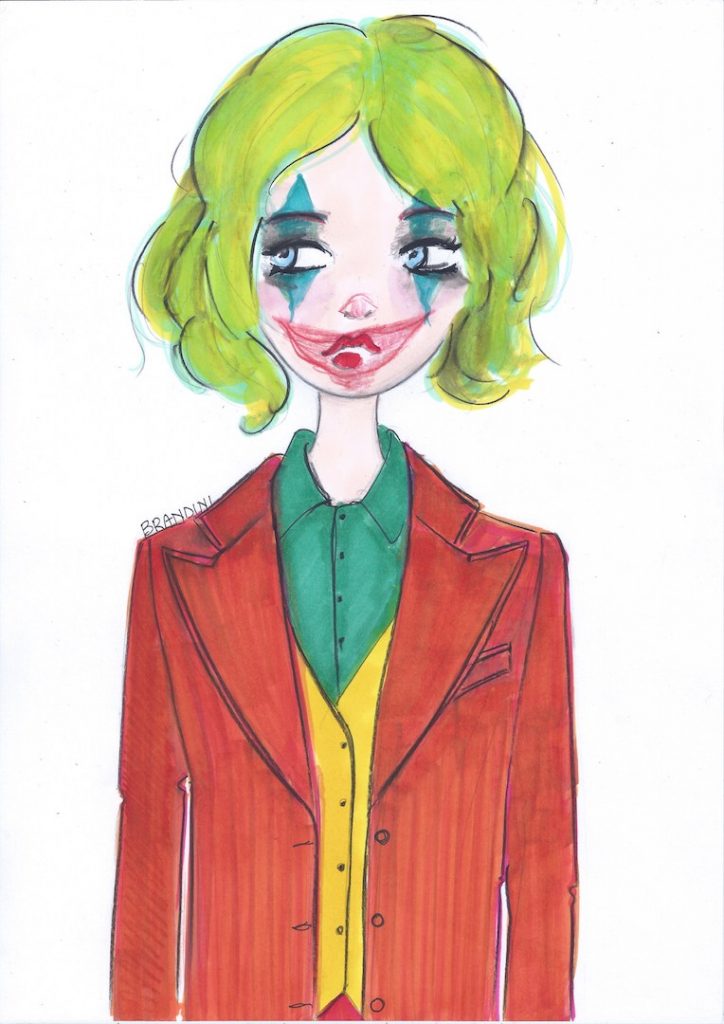 "Jokerina" by Beatrice Brandini
Also this year I have been to see Lucca Comics, this time only a touch and escape with my son, but we could not do without this appointment, indispensable for those who love comics, stories, disguises and much more.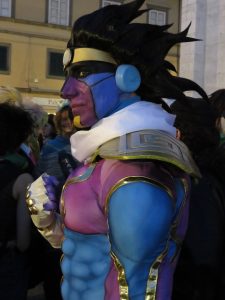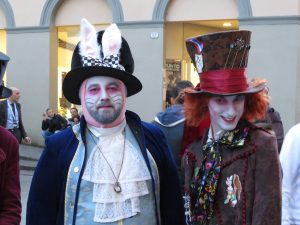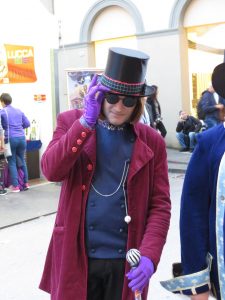 Cosplayer in Lucca
If, as pointed out in an other post, this event has changed its identity over time, becoming more mainstream and "show", we must also recognize that it is this popularity that has made it become a destination visited and known by all, placing the fair and Lucca not too far from Coachella (for music) or Venice (for carnival).
Cosplayer in Lucca
A long time ago my father participated as an exhibitor at the Comic Book Show, and he told me beautiful stories. Decades back being a cartoonist (but also a collector) it was almost "embarrassing", I explain, creatively you were not a serious artist, and comics were certainly not what they have become today, thanks to the cinema that has enhanced its Super heroes. The artists of those years were fantastic (names like Hugo Pratt, Milo Manara, Bonvi, Andrea Pazienza), but their art was often appreciated only by a niche of people, so some scholars came together, creating the Salone, to pay tribute to comics and to give them the right credibility and cultural dignity.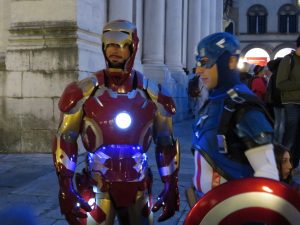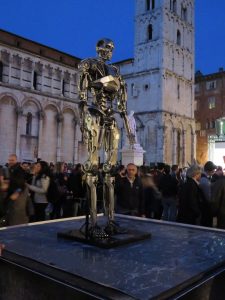 Cosplayer in Lucca
Then video games and cosplayers arrived and things changed a little … COMIC has become an expression of pop culture.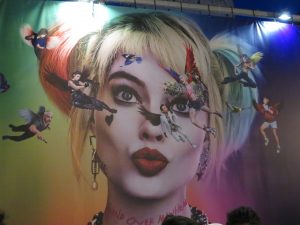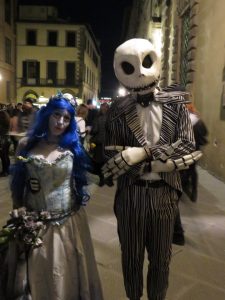 Cosplayer in Lucca
However Lucca Comics is, probably also thanks to this, the first comics show in Europe. The number of visitors increases every year, in some sections of the city it is really impossible to walk or be able to see something, I found myself swallowed by the crowd and maybe this is an aspect that the organization should review. To get back home we have been in queues for hours, an effort that threatens to nullify all the beauty of the event, (I also forgot to train two "very rare" action figures bought at the stands, the trains were late, loaded with hundreds of people, very thick and all standing). Why not think of distributing the duration of the show in a week instead of three days ?!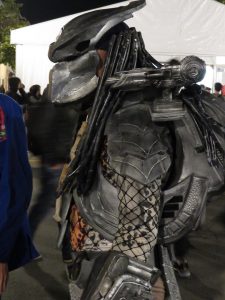 Cosplayer in Lucca
But the funniest thing, at least for children, is to see the most incredible disguises, that is the competition that cosplay does every year to find the most beautiful, spectacular and effective costume, to be photographed and famous for at least the time of a click and a sharing on social media (not very different to what happens outside the Fortress during Pitti Uomo!). And of all kinds the disguise that is raging is always the most terrifying, the worst, the "ugliest".
A little because we are all attracted to the dark side of life or things, sometimes we sympathize with the bad guy because he is more sympathetic, brave, or simply with a stronger personality than his antagonist (good); even the kids dot on them for movies or cartoons. Perhaps the villains in the end have something more to tell, victims of difficult stories, from the distorted and dissociative sensibility that makes them "special", charismatic and never banal … because, as Califano said,  "everything else is boredom…"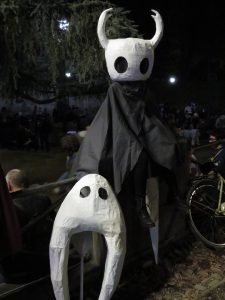 Cosplayer in Lucca
Some very bad characters …
Finally I managed to see the Joker movie, I couldn't go to the cinema because it was forbidden at 14 and, having a small son, I gave up. I saw it at home calmly and I liked it a lot despite being a dark and raw film. But the director and the extraordinary Joaquin Phoenix, really superlative here, managed to make us reflect on something as simple as it is forgotten. No man should be judged for his physical or economic condition, respect and education should always be the priority. We also learn from cinema that often privileging art and ideas shows us the extreme of our condition and our weaknesses. If we do not use our intelligence and our humanity it means that we have not understood anything about life and the mistakes made in the past.
Life is a great gift and not a minute of it should be wasted.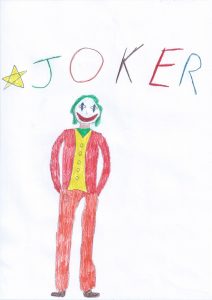 Joker made by my baby
Good life everyone!
Beatrice