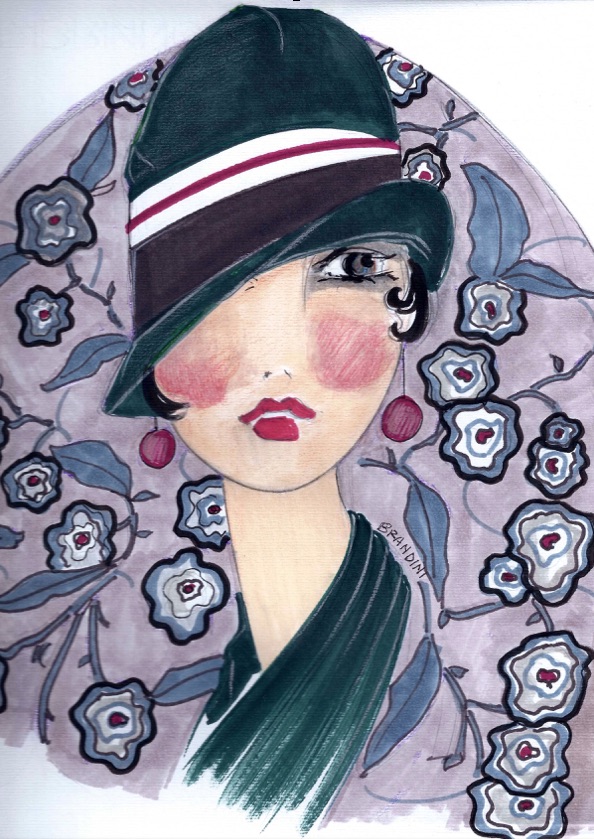 "Elisa" by Beatrice Brandini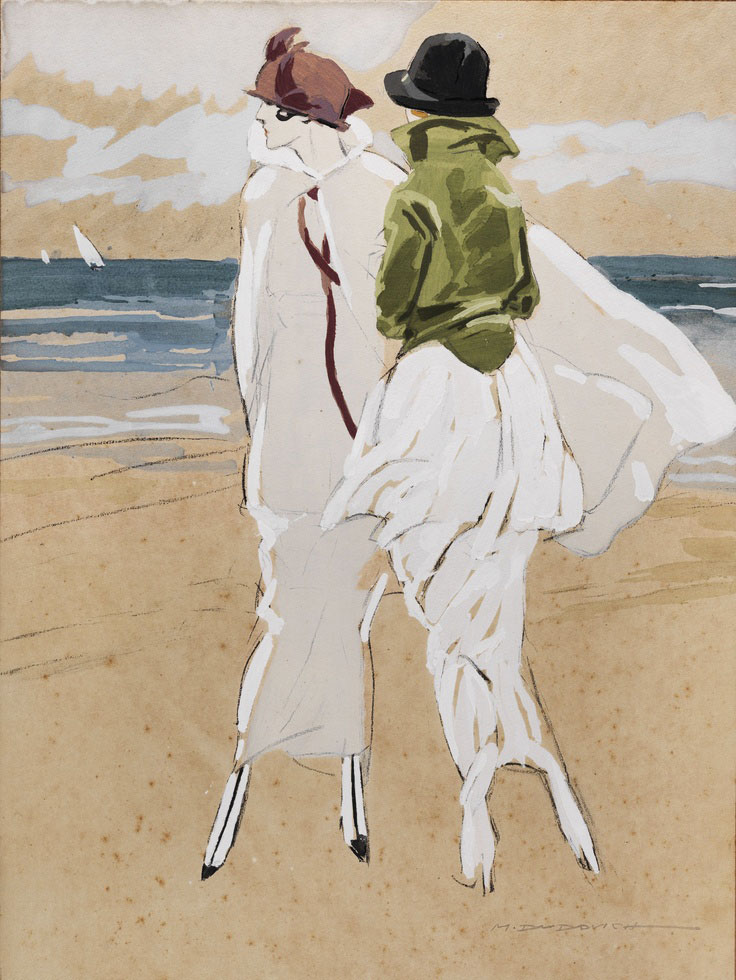 Watercolor drawing by Marcello Dudovich
A few years ago, in Milan, I had an interview at a very important luxury house, it did not go through (I did not plan to move to Piedmont, an area where the entire supply chain was located). However, I remember that  one of the two owners of the brand, welcomed me in a room where there were some beautiful pencil drawings by Marcello Dudovich. I thought that that could be a valid reason to go to that place every day.
Posters by Marcello Dodovich for the Magazzini Mele (1908 and 1912)
This fragment of real life well introduces my enormous admiration for this great artist – poster designer. A man capable of representing the worldliness of the early twentieth century with an incredible aesthetic sensitivity, but, at the same time, with great lightness.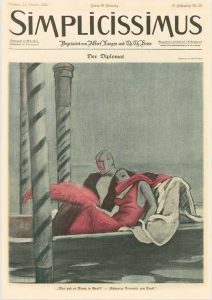 Cover by Marcello Dudovich for the magazine "Simplicissimus"
Marcello Dudovich is more current than ever, since he represented a new female figure, modern, earthly, active, eager to be independent and want to conquer a place in the world.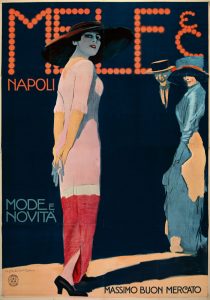 Posters by Marcello Dodovich for Magazzini Mele (1908 and 1912)
Triestine by birth, international by election, he left Friuli to go to Milan, where he was immediately hired by the Ricordi Officine Grafiche, where Marcello learned the lithographic technique. Later he moved to Bologna where he became an established designer. Then it is the turn of Genoa, of Germany (precisely in Munich, called by the German magazine Simplicissimus), of Turin and finally of Milan.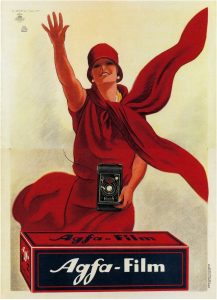 Manifesto by Marcello Dudovich for Agfa
His tables caused a sensation, both for the modernity of the stroke and for the subjects, especially beautiful women, who become absolute protagonists, bold, portrayed in revolutionary attitudes. Famous is the topless woman on a sleigh "stolen" from Santa Claus; or two boyfriends caught in a passionate kiss for Campari, and again East and West who meet underlining the enormous cultural and customs differences.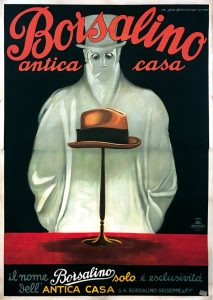 Poster by Marcello Dudovich for Borsalino
In fact, in 1937 Marcello Dudovich will go to Libya for a long stay as a guest of his niece Nives, a stay that will greatly influence him in the realization of the following works, with exotic and beautiful subjects and young indigenous people.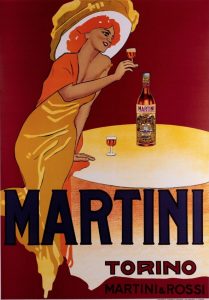 Manifesto by Marcello Dudovich for Martini
Dudovich was also a photographer, a technique that will help him to attribute more movement to his figures (famous is the episode in which he asks a stranger on a beach to dance, surrounded by fluttering veils).
Posters by Marcello Dudovich for la Rinascente (1931)
The collaboration with the Mele Department Stores in Naples, which goes from 1920 to 1956, is very famous, the one with La Rinascente, with Campari, Martini, Pirelli, Fiat and Borsalino, just to name the most important.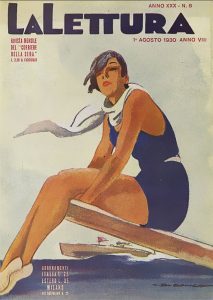 Cover by Marcello Dudovich for the magazine "La Lettura"
The role of this new commercial place (the warehouse) was fundamental, considering that until then it was bought only and exclusively in shops specialized in a single product sector. Now the "department store" allows women to dress from head to toe, witnessing a new freedom and independence that is not just about buying.
His role as manager and artistic director of the Star – IGAP company is also considerable, where he will take care of the creation, distribution and posting of wall posters throughout Italy.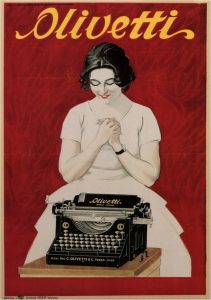 Manifesto by Marcello Dudovich for Olivetti
In 1920 he participated in the International Art Exhibition in Venice, with one of his greatest successes, an oil painting entitled "Mrs. Dalla Veletta".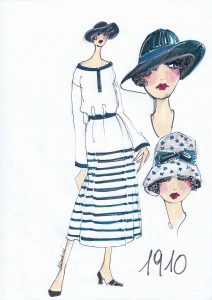 "In the years of Dudovich, 1910" by Beatrice Brandini
Marcello Dudovich is one of the most important names in the history of the poster. Another great Italian famous all over the world for his creativity and aesthetic innovation.
"In the years of Dudovich, 1920" by Beatrice Brandini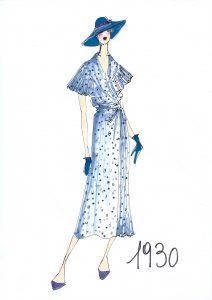 "In the years of Dudovich, 1930" by Beatrice Brandini
Poster designer, illustrator, decorator, painter and photographer, the one who, with a "simple" stroke, revolutionized the way of communicating and enhancing a product. Probably without him illustration and advertising would never have become artistic expressions of such high value.
Good life to everyone!
Beatrice