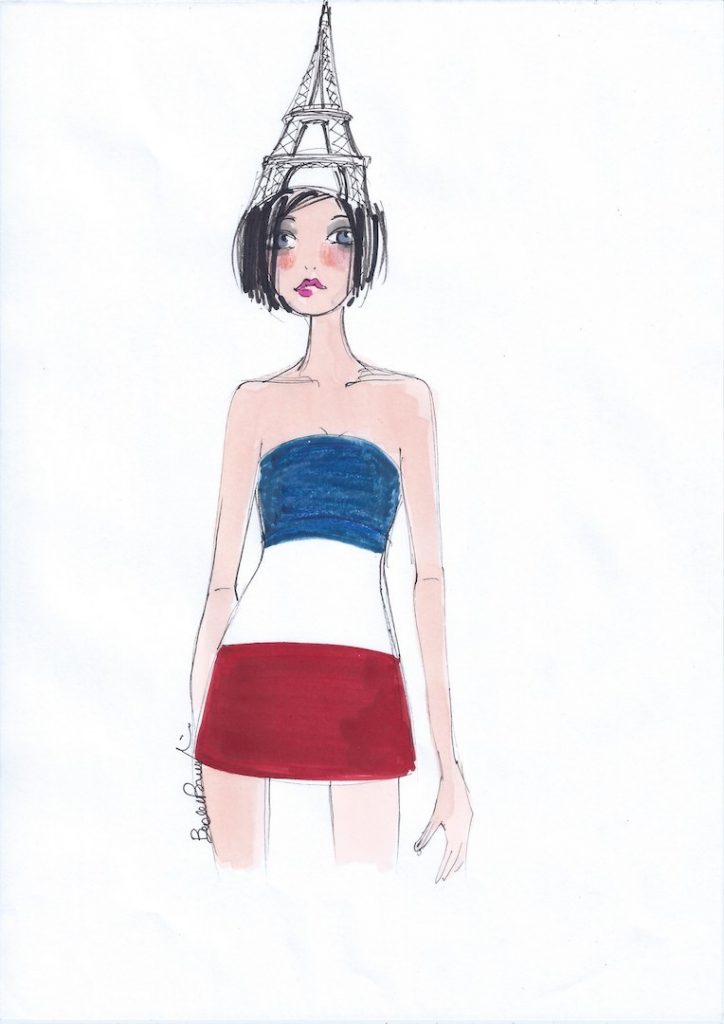 "Bernadette" by Beatrice Brandini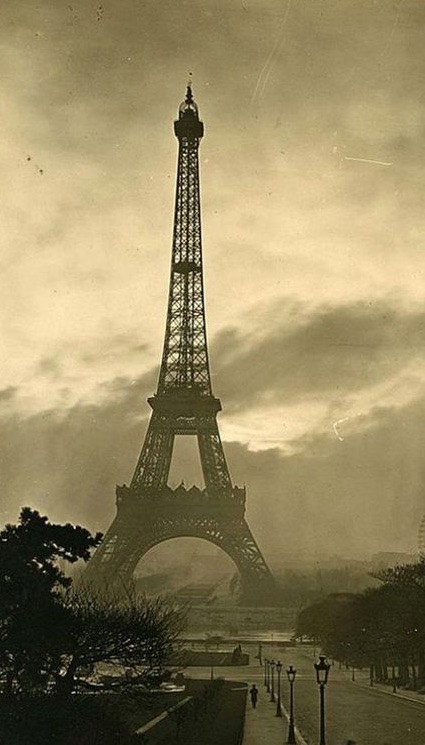 La Ville Lumiere: Parigi
And here we are with the last post of fashion shows / trends in Paris. Many proposals, not always up to expectations, also because in some cases designers and fashion houses have focused on the theatrical effect, wanting to amaze at all costs, sometimes sacrificing elegance, portability and consistency.
I summarized the ones that I think appeared the most obvious trends, with personal moods and photos from the catwalks. However I also want to emphasize other strong themes such as the "FRINGED", protagonists of sleeves, hems or the entire creation, as we had seen in London. The "SHOULDER" (big), influence of the 80s but with an excessive evidence. "WHITE", a lot of white seen in Paris. And again, "PEPLI", I had underlined them in the previous posts but we find them powerfully even in these catwalks, or the Greek / Roman taste made of tunics, draped dresses, of fluidity, of impalpable jersey. Finally the "POLKA DOTS", already appeared in New York and with references to London and Milan, have been protagonists of patterns and textures.
The first mood I proposed is what I called "FLOWERS". Lots of floral prints, wonderfully interpreted by all those who presented them. They are not only drawings, but also embroideries, applications, inlays. Creative from MMiu Miu, those of Dries Van Noten very refined. It's nice to feel like young girls in bloom, it's a theme that will never fade.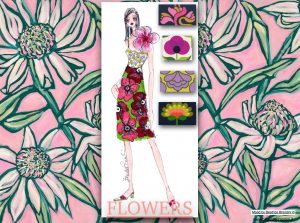 "Flowers" mood board by Beatrice Brandini
Flowers
The second theme is "BLACK & WHITE"; a lot of black and white, in an optical sixties version from Balmain, bon ton from Chanel, sporty conceptual from Off-white, dreamlike from Yamamoto.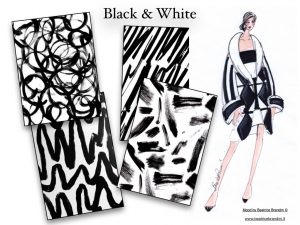 "Black & White" mood board by Beatrice Brandini
Black & White
Another important theme is that of "VOLANT". There are many proposals fluttering in these French catwalks. It is usually a detail found in couture, on fairy clothes made of organza or chiffon. Instead for the next Spring Summer will be a particular or a hem, a border or a sleeve, but the ruffles will be many. Beautiful ones made from tulle by McQueen. Those of Giambattista Valli and Valentino are poetic and perfect.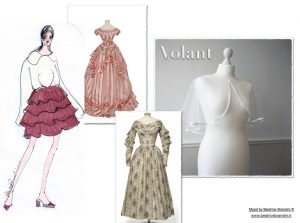 "Volant" mood board by Beatrice Brandini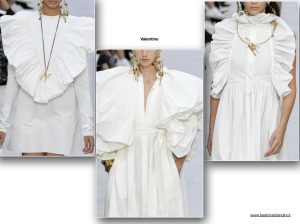 Volant
Theme "LEATHER and LACE" is a theme that unites two apparently contrasting and unharmonious materials, while Alexander McQueen's combinations of lace and leather demonstrate the opposite. One of the most romantic and feminine fabrics, lace, with its fretwork and its delicacy meets stiffness and "aggressiveness" of the leather, marriage seems to really work. There are also many leather proposals as a total look.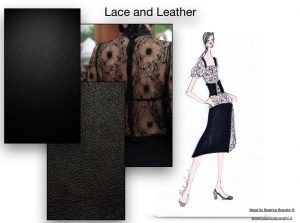 "Leather and Lace" mood board by Beatrice Brandini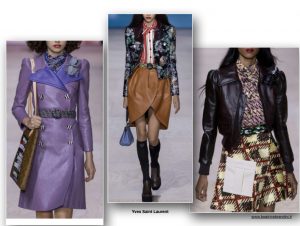 Leather and Lace
The next theme is what I called "JUNGLE". A wild, lush, tropical Flora and Fauna that seems to come from a Salgari novel. I fell in love with Valentino's proposals in which climbing monkeys, lush palm leaves, characterize the most beautiful outfits of these Paris fashion shows.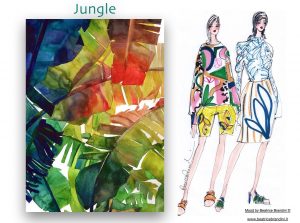 "Jungle" mood board by Beatrice Brandini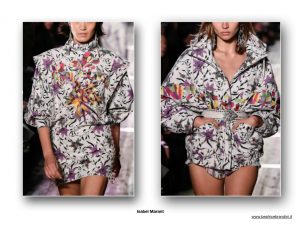 Jungle
Finally the "STRIPES", the theme of the striped which is a classic for the summer. Many unusual and "cheeky" stripes, but always interesting. Also the mix of stripes like from Altuzarra are beautiful, or the optical proposals of Stella and Balmain.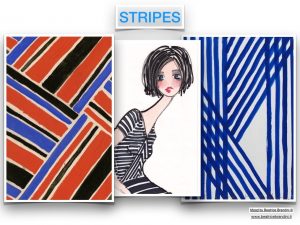 "Stripes" mood board by Beatrice Brandini
Stripes
The fashion shows are finished leaving us a lot of stimuli and ideas. There will not only be an aesthetic code, but fortunately there will be many. Everyone will be free to dress as they wish and love, in the mood of the moment, the important thing is to have fun. Yes, because the fashion shows in New York, London, Milan and Paris have also promoted a new aesthetic ideal, no longer just beautiful models, very young and very thin, but also normal, mature or gender fluid women. But we don't have to stop there, the catwalks don't have to be a proclamation, a way to increase one's popularity or win a new target. It must become imperative. Let us accept HOW and WHAT we are, this is the challenge and the greatest achievement.
Good life to everyone!
Beatrice