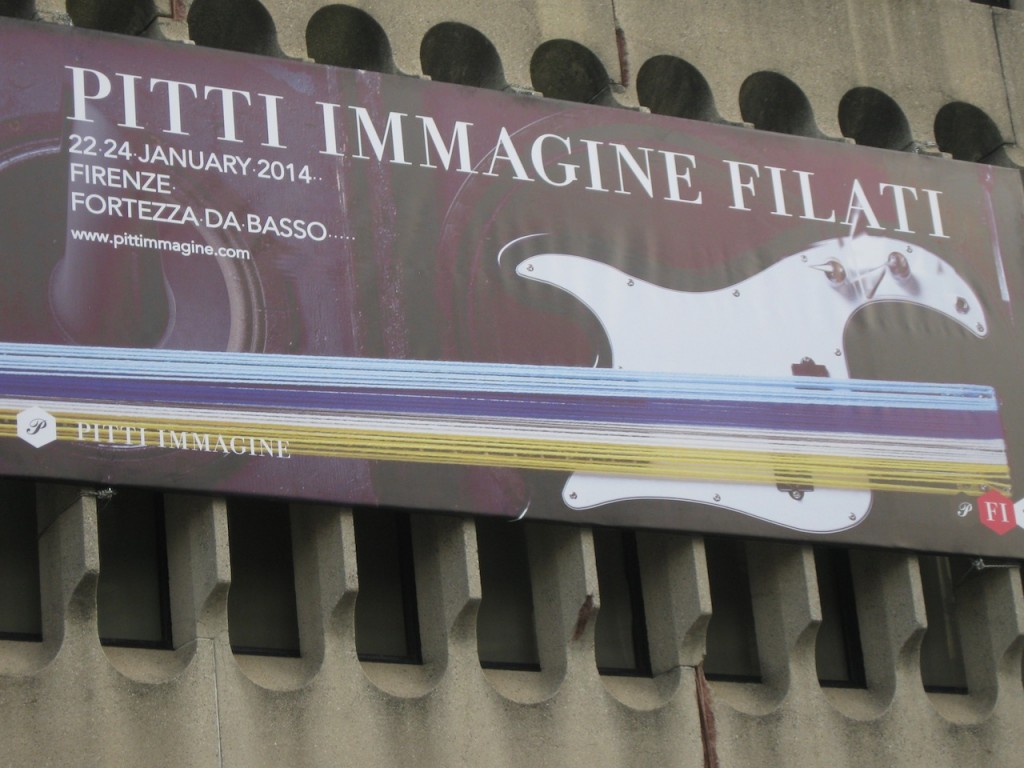 74° Pitti Immagine Filati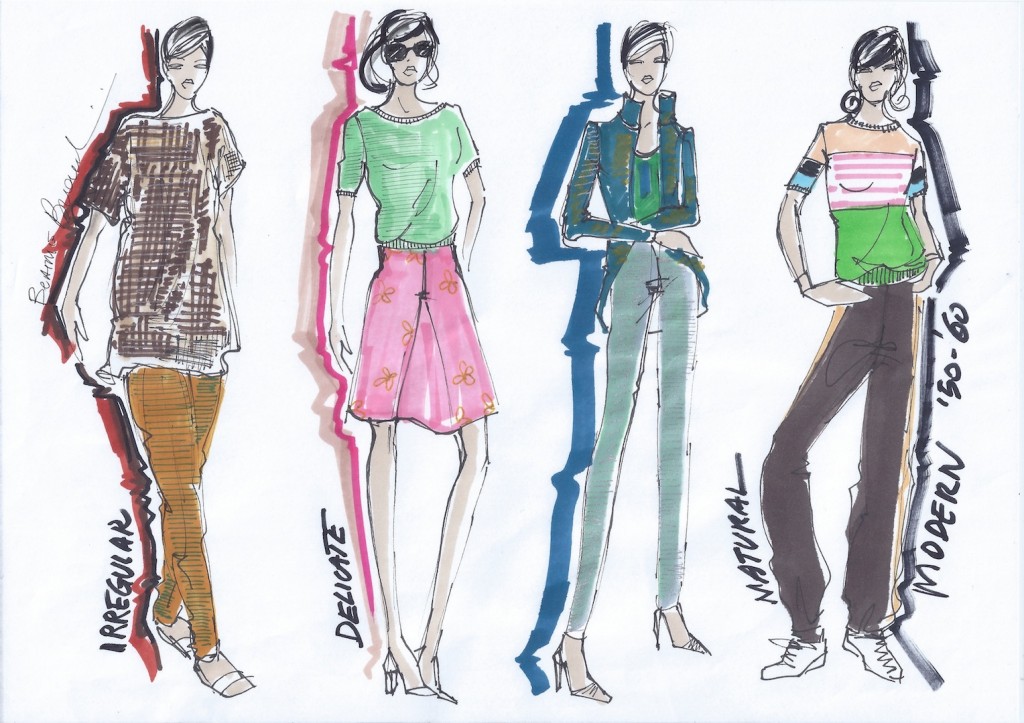 "Trends" by Beatrice Brandini
I went to see the Pitti Yarn and as always I was excited by the beauty and variety of proposals and the set-up, striking but also rich content, Space Research.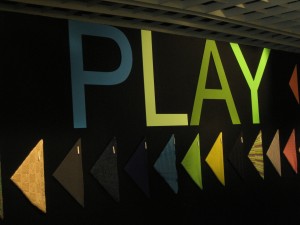 In this edition of Space Research explores the theme PLAY, the game is understood in its multiple facets. Different proposals, evocative images of completely different worlds, but they all share a sense of freedom and a positive energy. The term Play, which has many meanings in English, he wanted to be an ode to the expression of oneself, the desire to play, fun, lightness.
The power of this area is to evoke, to convey the feelings of stress, of the inputs, we visitors and users of this magical space, we can assimilate it and turn it into a personal vision.
Theme Bizarre Space Research
Theme Lego Space Research
Theme Diva Space Research
Theme Palystation Space Research
Tema Body dello Spazio Ricerca
Theme Doll Space Research
Theme Surreal Space Research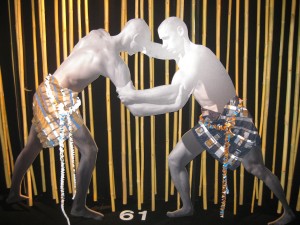 Theme Soul Space Research
Theme Mime Space Research
Theme Rock Space Research
Theme Shadow Space Research
I created mini Mood Board of my personal tendencies, based on my intuition about what I saw, what I feel about participating in the future. Adding sketches to complete a global vision.
IRREGULAR MOOD by Beatrice Brandini            Sketches Beatrice Brandini
The first issue I have defined IRREGULAR, in honor of all the irregular surfaces of course present at the fair, but also in fashion. Twisted wires, stranded cotton, granular, dotted …. fringes, tunnels, actually "done by hand". The image of the Mood Board emphasizes this desire of craftsmanship, of things well as they once did, but also suggestions of distant worlds, civilizations, where the surfaces are aged, spoiled, destroyed … but rich in history. The colors are earthy, brown, rust, terracotta, but also with optical white that here becomes dirty.
DELICATE MOOD by Beatrice Brandini              Sketches Beatrice Brandini
The second theme is DELICATE, a little 'fairy tale, a little' dreamy, delicate …. Precious yarns, effects of tulle, featherweight, ultra-fine yarn, transparent, soft. As cupro blends with silk, cotton and viscose, polyamide with hand crepe. Colours are dusty pastels, with pink, mimosa, mint.
MODERN '50's-60's MOOD by Beatrice Brandini     Sketches Beatrice Brandini
The third theme is Modern 50's – 60's, where the 'inspiration is the architecture of those years, especially in the forms of houses and buildings, and objects of common use. Effects stripes, polka dots, jacquard, in a nutshell geometric structures. Many cottons, but also viscose and polyamide. Important touches sporting ribbons, bands, technical underwear outside. The colors are vibrant, but a little 'vintage.
NATURAL MOOD by Beatrice Brandini                 Sketches Beatrice Brandini
The last theme Natural, is a theme that takes inspiration from nature but also understood as everyday life, such as awareness of ethics. Shiny surfaces, blends, cottons and metallic effects ….. Linen. Marine colors, blue, green, in countless shades.
Under some proposals of the group E. Miroglio, the essence of femininity, class, elegance and creativity whispered … The common thread is light weight, only sometimes combined with models more structured and important.
Proposals E. Miroglio
Proposals E. Miroglio
Proposals E. Miroglio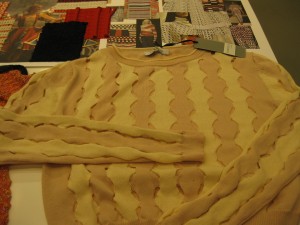 E. Miroglio, one of my favorites!
Proposals E. Miroglio, metallic effects and lacquers.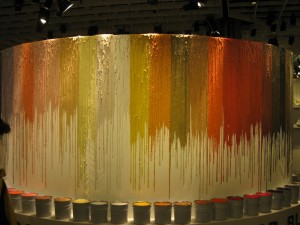 Stand Millefili, beautiful!
Proposals Millefili
Proposals Millefili, very creative, very interesting
Stand Ormo, beautiful optical proposal
Proposals DI.VE', a little 'hippy a little' romantic, however different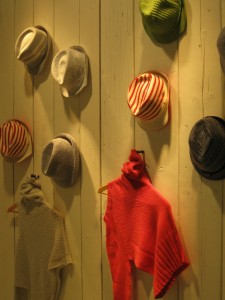 Wall stand Filartex 
Beautiful this edition of Pitti, a lot of people, many foreigners and many buyers … maybe the recovery is closer … I wish you all these amazing producers who with dedication, professionalism and imagination work hard, despite the many difficulties that this country through and at company level, overlooking a little '.
Good life to all!
Beatrice