I just saw Pitti Filati, exposition dedicated to thread and yarn collections of the next F/W 2014/15 collections. I'll mention some of the trends and show you what I liked the most.
Meanwhile, the "inspiration" of the research space is LOVE, music to my ears….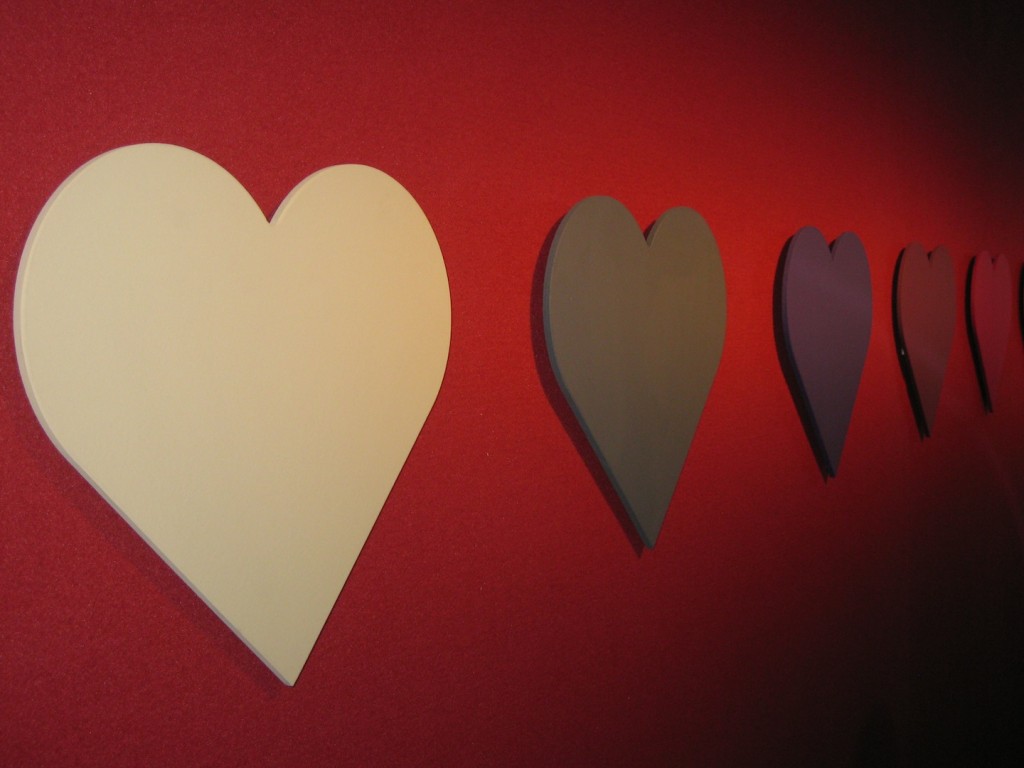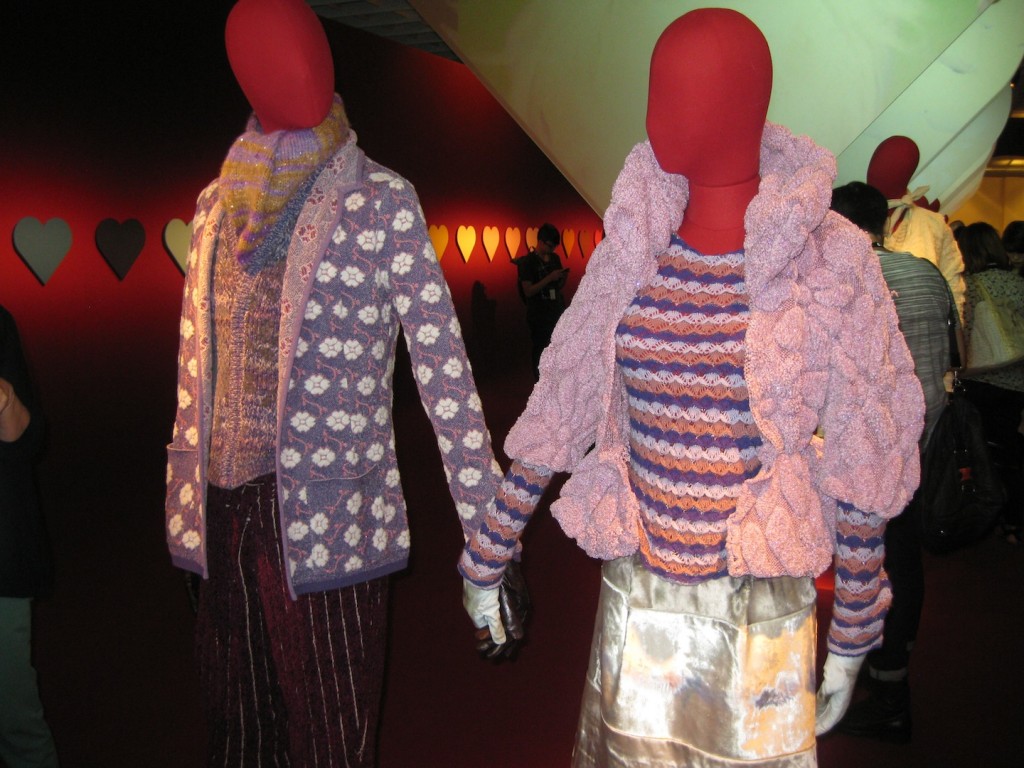 Mounting exhibition
Love meant in a transversal manner, to love a man or a woman, to love animals, one's family, friends, one's neighbour, oneself, art, LIFE!
I had begun my first post with just this very concept. It doesn't matter what kind of love you are cultivating, as long as it is sincere, pure, honest, healthy and especially that love is always the motor of your life. Love as a CURE.
Even the proposals of the materials exhibited took off from this concept.
Fluffy, comfortable, with the handmade feel (with love, in fact), well made, genuine.
Even the SET DESIGN followed the theme of love, hearts and couples of mannequins were the formal expositive elements. Let's hope that it is in fact the heart to get us started again…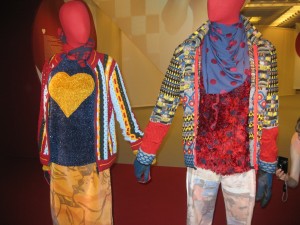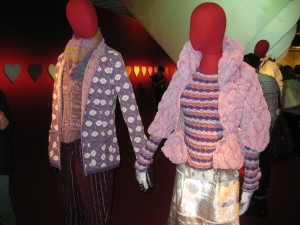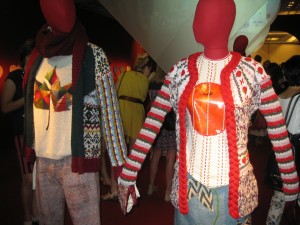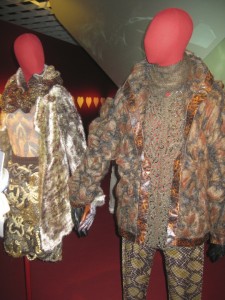 As always, the proposals were the excellence of Made in Italy. Each time I am stupefied by what those in the textile industry are capable of creating!!
So many threads with plush effects, fur, alpaca, angora, Mongolia and so forth, to lighten up some heavier things there are viscose blends, obtaining a blend that is shinier but especially lighter.
There are also many lamé effects, lurex threads and once again some effects that bring metals to mind.
There are many techno materials to create knitwear that can be mixed with nylon or double cloth, for results that are more masculine and sporty.
Jacquard effects, some of which bring to mind the 80s, but with a much more elegant taste. Or jacquards with micro-geometric effects or the classic tartans, houndstooth or Prince of Wales.
Another denominating thread in the research space (according to my way of seeing things) was the POP culture, colourful, cheerful, optimistic, full of love, hippy…..
MIROGLIO OUTFIT:
Knit effects that are embossed, drilled, with holds, in other words, mistreated.
Colour is the protagonist but in a soft and refined manner. Reds have become brick, bordeaux, apricot, cord, dusty rose, clay. But also the greens, sage, sprout, olive, almond (which tends towards brown), and the blues, Prussian, ceramic, ink.
Lastly, neutral colours such as cream, biscuit, mauve, straw.
The "Feel the Yarn 2013" exhibit was very interesting. Nineteen students from the world's most prestigious fashion schools have realised some knitwear. As often happens in competitions of this kind, (I too was a fashion student!), the result is so very creative that in a single outfit there are dozens of starting points that emerge. Really fantastic!
Something else exciting was the BOND-IN project, that is, the collaboration between the Dyloan studio and Sansovino6. In practice, it is a new project that joins technology and knitwear production, welding applied to knitwear. Clearly the result was incredible, outfits with a sporty feel, but definitely chic. Garments that are futuristic but wearable, others that take their inspiration from America and its traditions (Jeans and Overalls), all of them exceptionally well made.
A good life to all
Beatrice