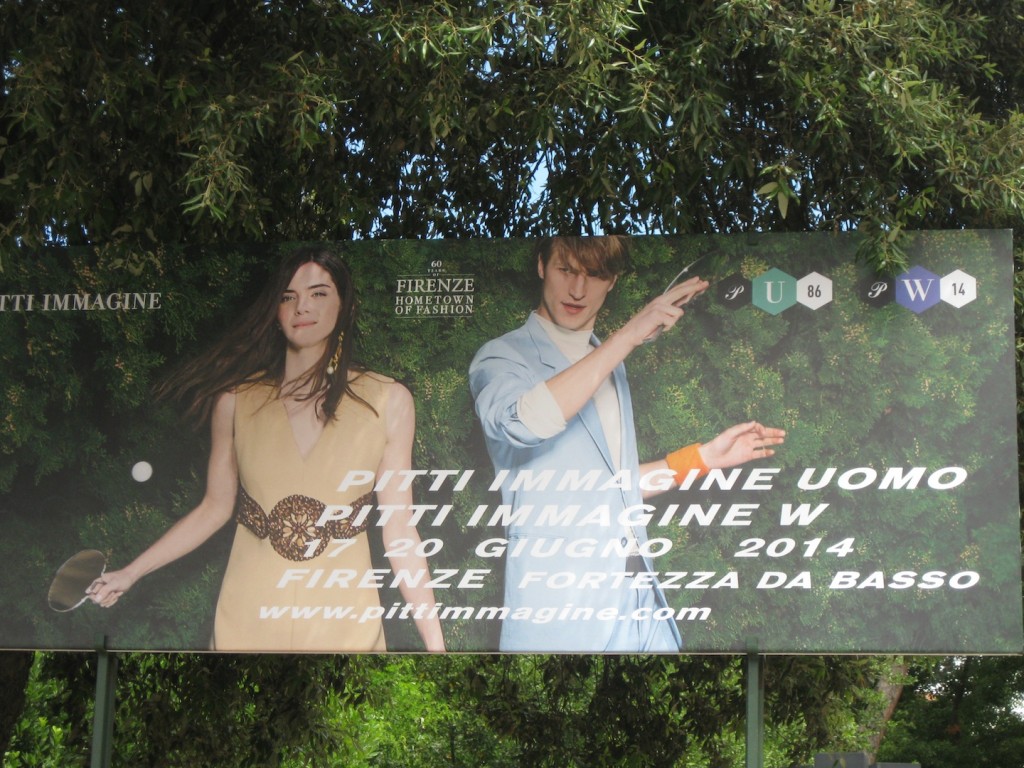 Banner 86 ° Pitti Uomo leitmotif  of this edition "Ping Pong"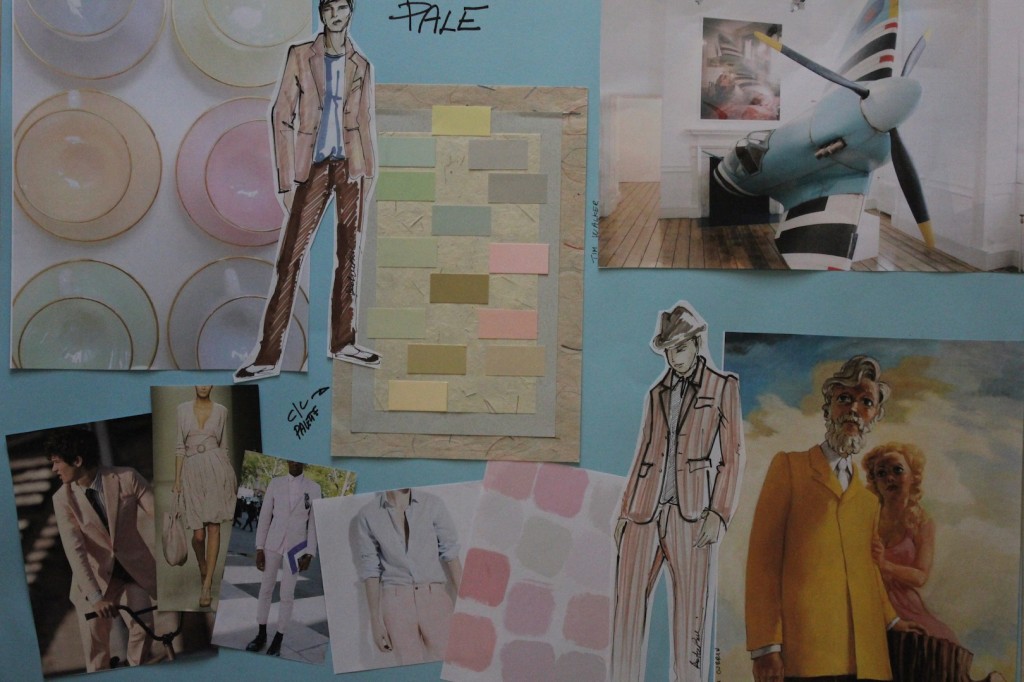 "Pale" Mood Board di Beatrice Brandini
"Serves to make the luxury Italy .." Sidney Toledano, CEO of Dior
Pitti Uomo is almost over, tomorrow will finish the 86th edition.  Already after three days full of events, visitors from all over the world, presentations, fashion shows, openings, exhibitions … but the most important thing is that finally there is a small but significant data recovery, both in terms of foreign buyers, and, after a long time, buyers and visitors from Italy.
I am enormously pleased about it, especially because, and I repeat it for months, Italian companies and their product, of creativity, of raw materials, craftsmanship, short of excellence, cohesive and working to create unique articles in the world, not have surrendered but went ahead, resisting the terrible crisis of the last few years … (good!). But even strong-willed and courageous, all qualities that eventually reward; the slight rebound in recent months confirms it.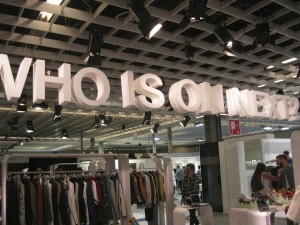 Sixth edition of "WHO IS ON NEXT? MAN" project promoting new talents, Italian or based in Italy, men's fashion.
Jimi Roos e Maison Lvchino
Mobi e Alberto Preimi Design
Stefano Ricci, excellence and Italian timeless luxury
As I mentioned in the first post, I identified 4 main themes, which I have summarized in 4 Mood Board. These are the following two: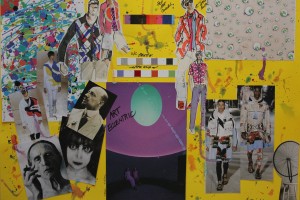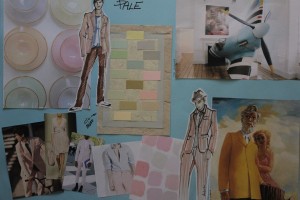 Mood "Eccentric-Art-Creative" e "Pale",  by Beatrice Brandini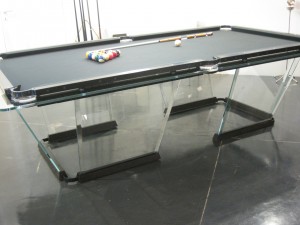 Teckell, game tables pure crystal, real design objects, as well as leisure … I was impressed and I stopped a few minutes to contemplate …. Beautiful!
Always of the same company line Takto, exclusive crystal watches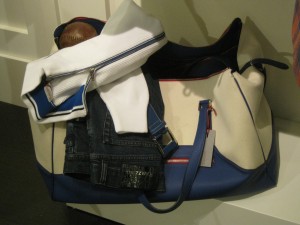 Ravazzolo, beautiful product, material, cut, finish and attention to detail 
The Fondazione Pitti Discovery reserve a space for a few seasons to new players on the international economic and creative scene. In collaboration with Kocca – Korea Creative Content Agency – Guest Nation at this edition of Pitti Uomo is the South Korea, constantly changing reality in the fashion scene, especially in the area of research. This showcase also wanted to celebrate the commercial relations between Italy and Korea, which for a long time to be distinguished by reciprocity and cooperation.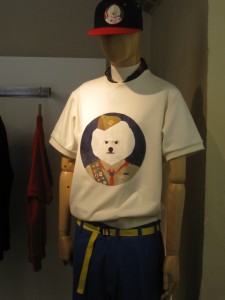 Beyond Closed, adorable prints that play with the irony, when fashion knows how to poke fun …..
Beyond Closed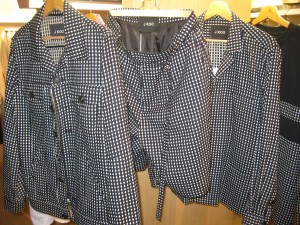 J Koo, optical retro with modern fabrics and proportions
Ordinary People, nice collection and especially nice shoes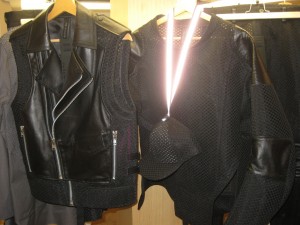 ByungMun Seo, particular collection, especially for the use of fabrics. Quirky but not vulgar, with some very strong pieces, probably loved by Kanye West..
Resurrection, another fine collection, care for fabrics and prints, interesting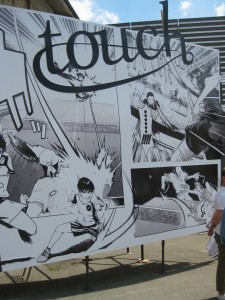 Touch Area
Rumisu, scarves for men, ironic and a little 'retro, true poetry ….
Moveroma, beautiful hats with the antique touch
An Italian theory, delicious accessories that reflect a symbol of Made in Italy, pasta, very cute …. I want them!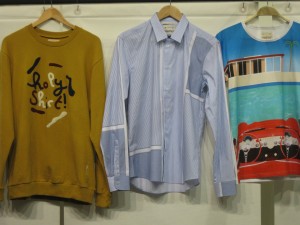 Saint Paul, eccentricity portable … very fresh and cute
Maison Marcy, elegant and classic, with a touch of originality in the Italian way.
North Sails, very nice female proposal more civilized, an elegant and modern bon ton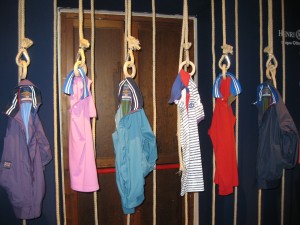 Henri Lloyd, timeless …
Proraso, historic Italian brand for barber, is present at Pitti with a set of special stages the ritual of shaving, thanks to the barbers Bullfrog Milan who were rediscovering the pleasure of shaving "old" …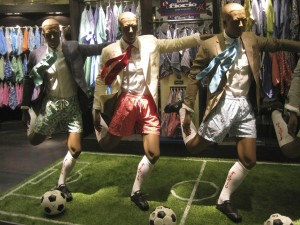 Fiorio, historical brand of ties and scarves, but also swim shorts  …. An image that translates a little 'soul of Italian, half elegant and refined, the other emotional and fan, football fan like her mom … and hopefully it will be a good omen .. W Italy!
Chairs customized denim …
I conclude with the image of the Baptistery of San Giovanni, Piazza Duomo, fully "dressed" by an Emilio Pucci scarf, from 1957. Pucci is the sponsor of the restoration of the monument.
Good life to all!
Beatrice